Last Monday the boys and I met Nonnie (Casey's mom) at the Arboretum. We had another picnic and a really great time. Nonnie even got a photo of me and the boys together...thanks! (Yes, I dressed them in the same thing as last time.)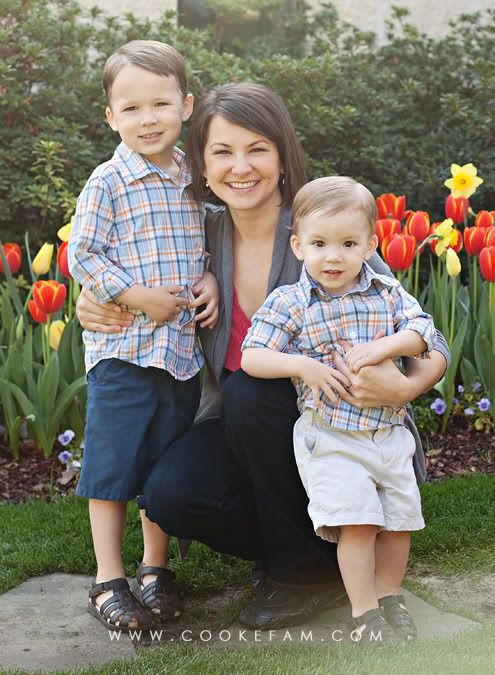 I wore different shoes than
last time
...ones I didn't care about. Which was a good thing, because it sure was muddy out there. And MAN, were there a lot of people! I was so lucky to get one of the very last parking spots in the lot usually reserved for school buses. And we were also lucky to be able to walk right in when we got there (about 10:15am). But by the time we left (12:30pm), the entrance line was really long, even for members. I had forgotten that it was Spring Break
and
Mommy and Me Monday. Oops. But really, inside the grounds, we didn't really feel crowded. But I think we may have left before the big crowds hit.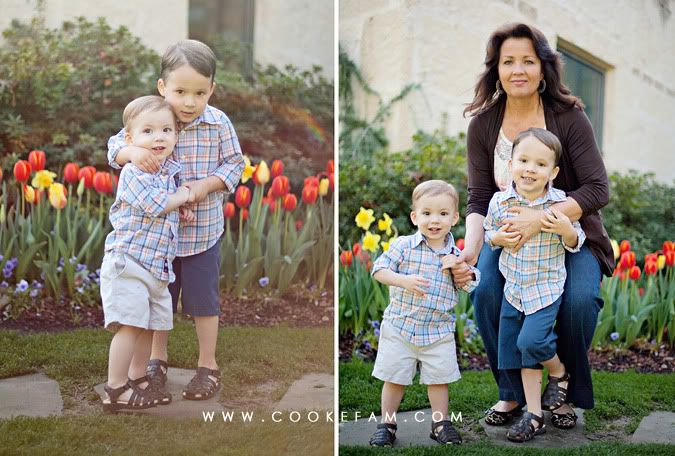 It cracked us up when I got out the picnic blanket because the minute it hit the ground, Logan walked right onto it (with muddy shoes) and plopped himself down. He was so ready to eat!
After lunch, we attempted to get some more photos of the boys. You know, just to see if it would happen. Well, you can see by the following "bloopers" that it didn't quite work out. But we only spent about 5 minutes (literally) on it. I knew I had the photos from last time, so we just abandoned ship and let them run around some more.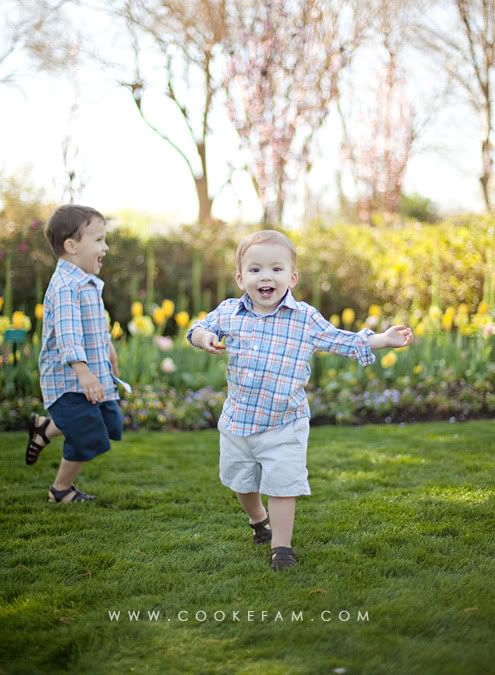 Usually I would delete photos in which one subject is (unintentionally) out of focus, but these were just so cute to me that I kept them. It shows how crazy-hard it is to get two boys, at these ages, to stand next to one another for a photo. Not only are they running...but they're running in opposite directions!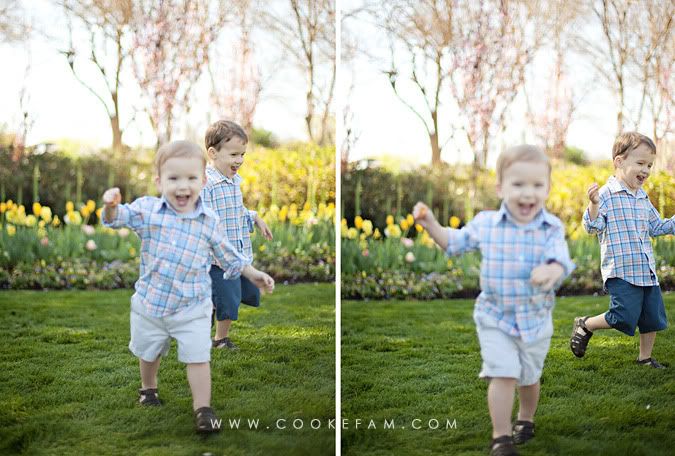 Nonnie kept chasing them down and they kept her on the run! But we were all laughing and having fun!