Somehow, this was our first year to die Easter eggs. It probably has something to do with my inability to handle messes. The thought of little cups filled with dye that stains mixed with little children sort of terrifies me. But, I'm getting over it. We did set up outside and wore shirts that could stand to be dyed. The boys ended up doing really well and hardly made a mess at all. I'm still glad we did it outside...the weather was perfect and I didn't have to clean up anything.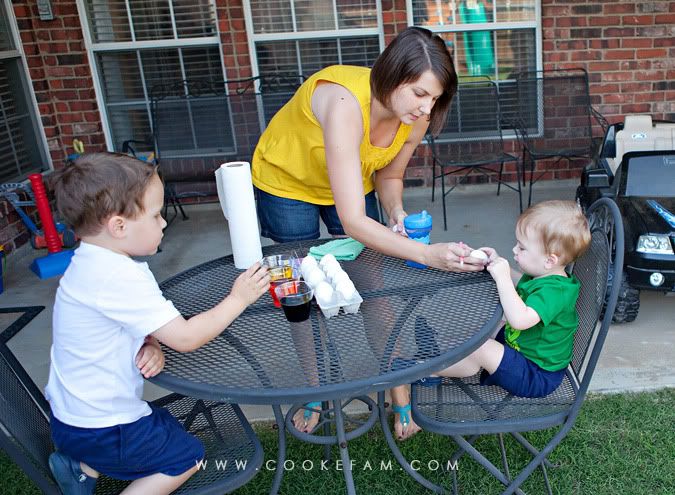 What do you think Logan did when I first handed him an egg? He pounded it on the table, of course. So, one poor egg was pretty badly beaten, but he was softer with the next one. And he was occupied for a little while with pulling off the shell from the damaged one.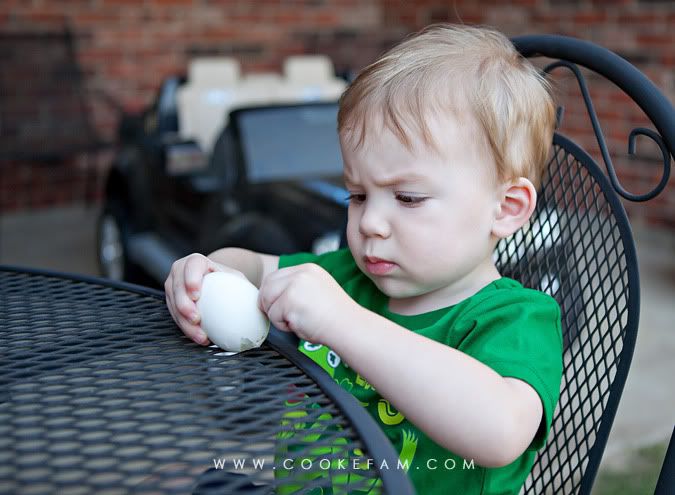 Ethan got right to work drawing and picking out which dye color to use for each egg.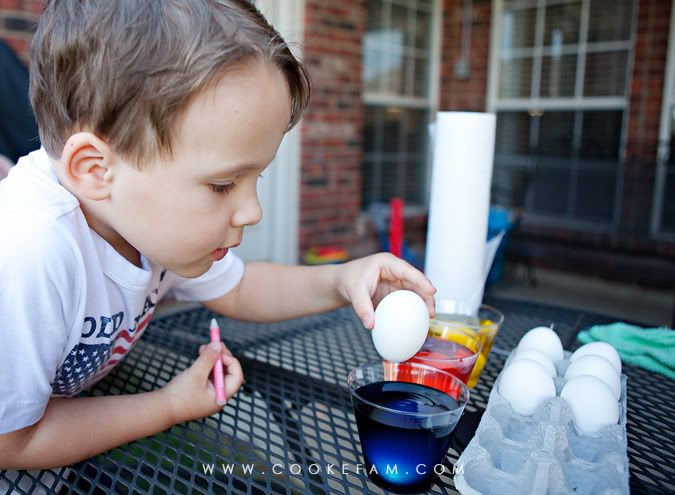 Lifting out Ethan's first egg...he thought it was so cool to see his writing and the color on the egg.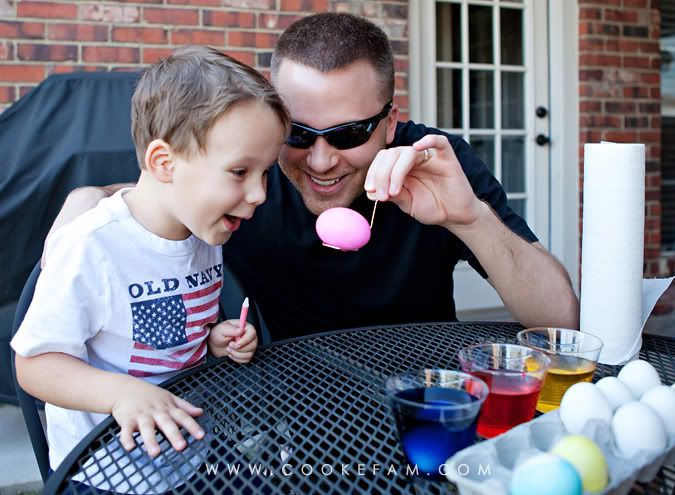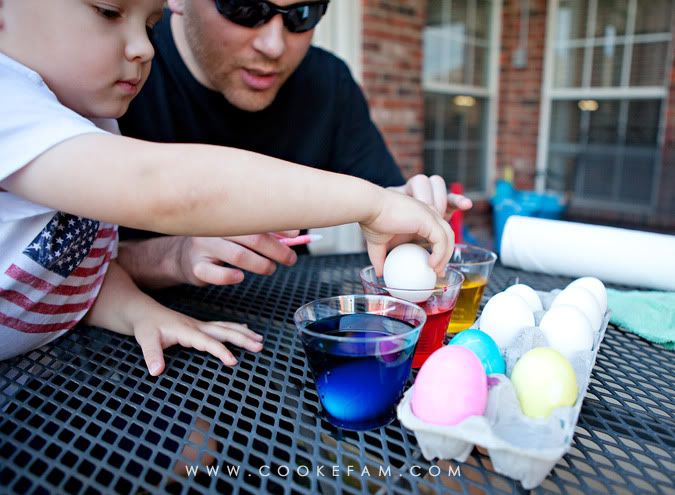 Logan got a turn with the crayon and actually scribbled quite a bit. His egg turned out so pretty!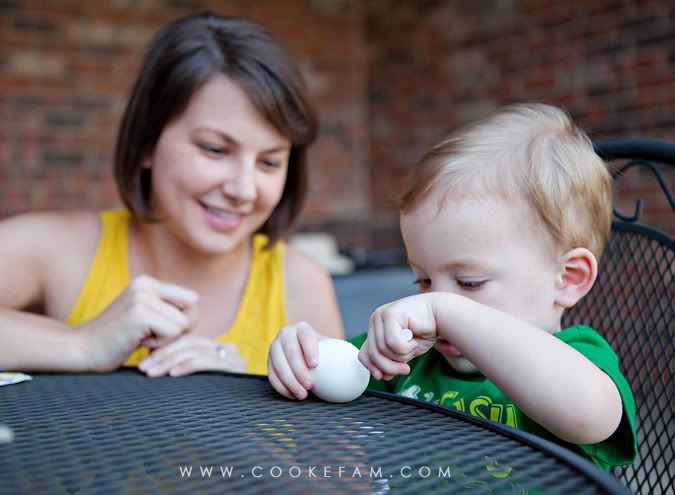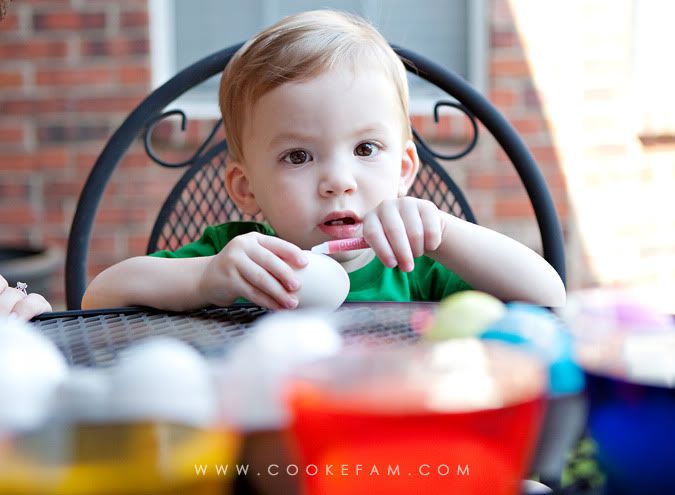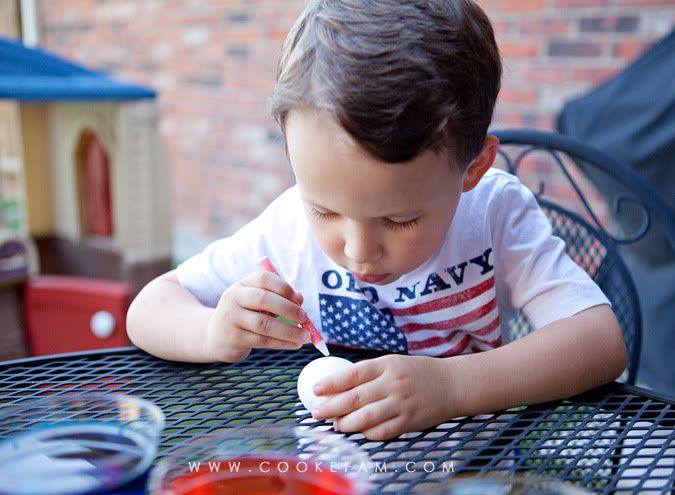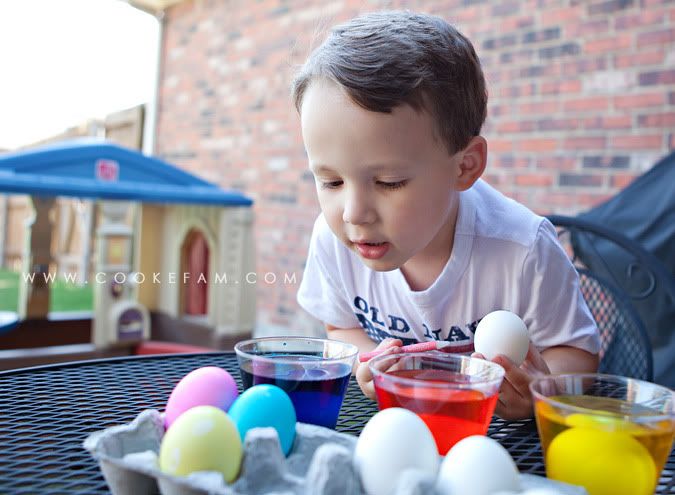 We only had three colors so we had to have a quick lesson on what color combinations yield other colors. Ethan was so interested in that part. He especially loved making purple eggs for me, since he knows it's my favorite color.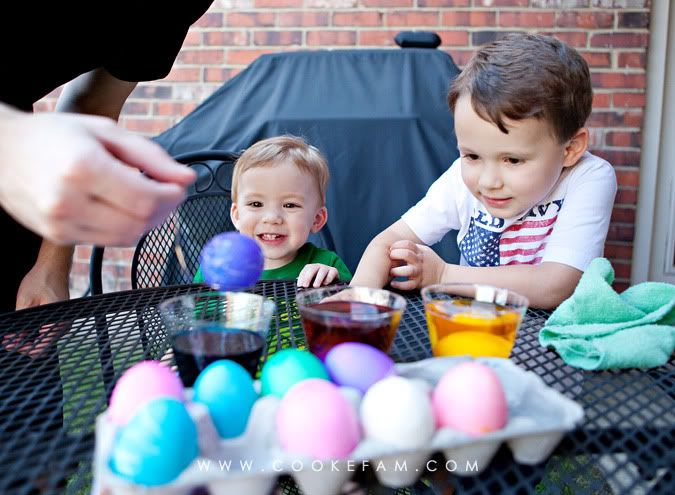 Dyeing eggs was fun and we ended up with (almost) a dozen beautiful eggs...