Fridays are always awesome. But last night was a really fun way to end the work week and head into the weekend...we went to the Rangers game with my parents and some friends (
Lindsay and Jake
).
My parents were gracious enough to share their tickets with us...they had purchased 6 as part of a fundraiser. So, we got to experience the Hall of Fame suite along with catering, which was fun. And we had stadium seats to watch the game.
The only thing that could have made the night better is if the Rangers had won. There was an exciting, almost-rally in the 8th inning, but it didn't amount to anything.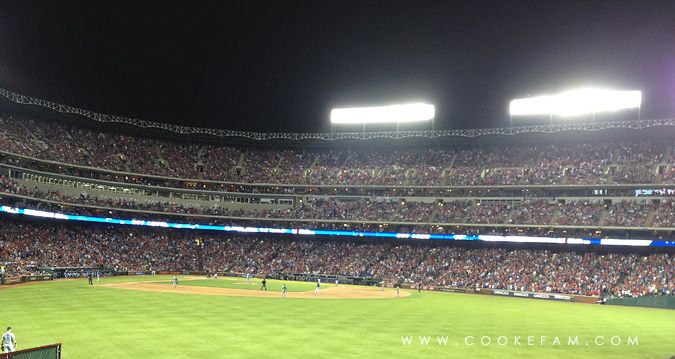 Something made the 9th inning pretty great, though...ice cream!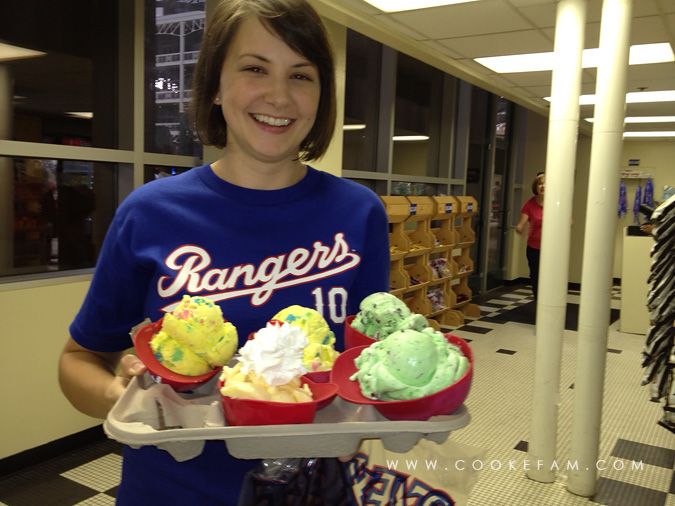 Thanks to Lindsay and my mom for all of the above photos (taken with their iPhones).
The best thing about a Friday night Rangers game is the fireworks show. We stepped just outside the ballpark to watch them since they would have been impossible to see from our seats. I love fireworks and I may have gone a little overboard taking photos with my phone. They were setting them off about 50 yards from where we were watching. It was loud!