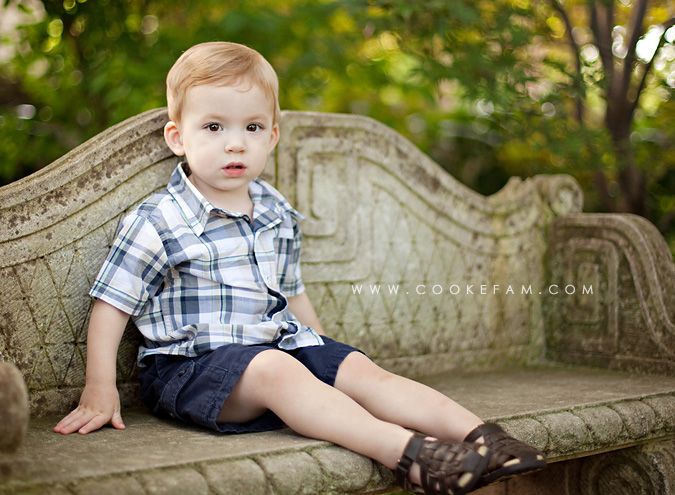 Logan turned 21 months old on May 9. It will only be three more months until we have a 2 year old. That's just nuts. It's hard to watch your baby grow up, even if I totally
love
this stage. Logan is so eager to grow up and do all the things he sees Ethan doing. He still copies everything we do and is a master imitator.
This child is very expressive and passionate. He has a wide range of emotions and is not afraid to express them! When he's sweet, he's sweeter than honey. When he's not happy, nobody is happy! Case in point...the next two photos were taken about 2 seconds apart.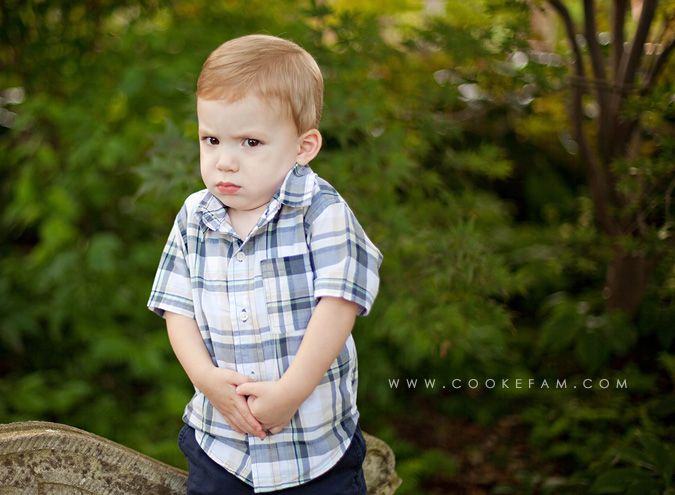 At 21 months, Logan finally got some more teeth. He'd only had 6 since 14 months. Now he's got 1.5 more. He has also recently been saying so many new words. Just in the last three weeks or so. It's amazing how it explodes all at once and kids start trying to say everything. His most common words are daddy, cars, yes, eyes, nose, mouth, ears, ball. But he's said many,
many
more recently. I love hearing his sweet little voice.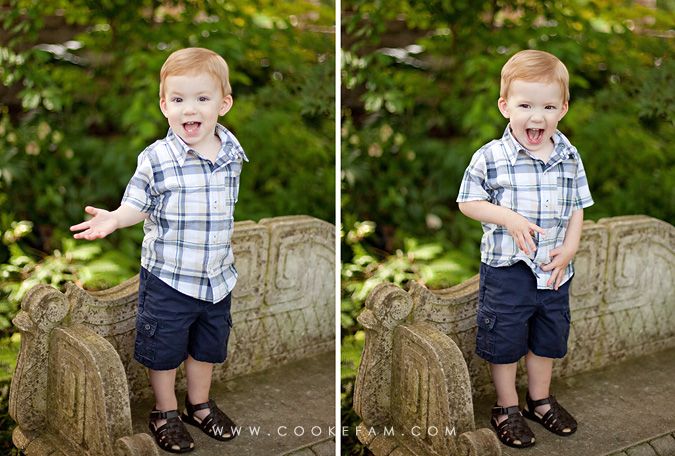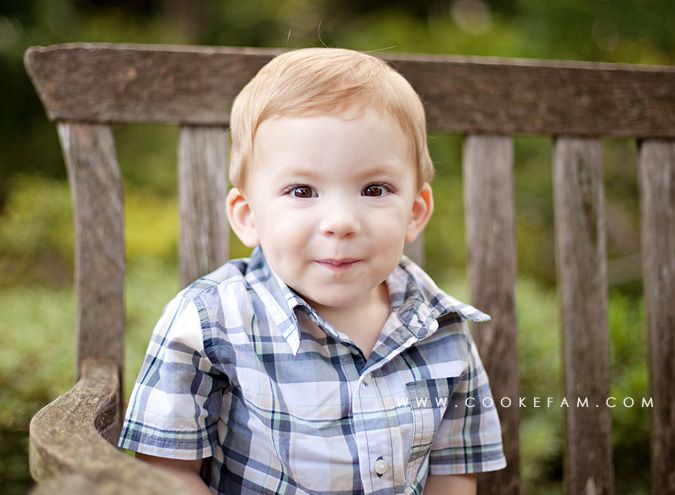 Do you see that round thing Logan is holding in his hands (below)? I was giving him different things like sticks, leaves, acorns, etc. to show him and keep him busy (and maybe still) while I was taking photos. I handed him that last one on our way out and sat him back down in the stroller. Not 10 seconds later he was screaming. I looked down and there were huge ants crawling all over his hands, arms, and chest. I figured out pretty quickly that they were coming from the hollow nut shell he was holding. It seems that the ants were using it as a home and were not pleased to be disturbed. And I was not pleased that they were crawling all over my baby. So we quickly parted ways. At least they weren't fire ants or anything (they didn't bite him). And after all that, Logan was
mad
at me for kicking his "ball" away.
He was back to normal in 2 seconds after I gave him some pretzels. Kicked back and happy to be in the stroller. Life is good when there is a snack involved.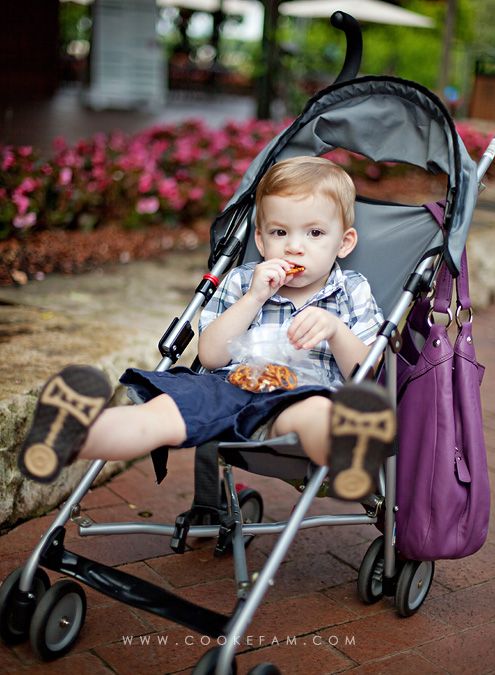 Height: 34 inches
Weight: 26.2 pounds