Last Thursday we went to Ethan's year-end preschool program. This year, they did a Sesame Street theme and the stage was so clever and cute. The 3 year-olds were Cookie Monster.
Here is the whole group (2 classes of 3 year-olds):
And some close-ups of Ethan's performance. He is so expressive when he sings and he totally gets into it. The motions, the words. I don't think he missed a beat. Except the two times he stopped to wave at us. It's so fun to watch him perform since we don't often see him in that situation. He seems to love it.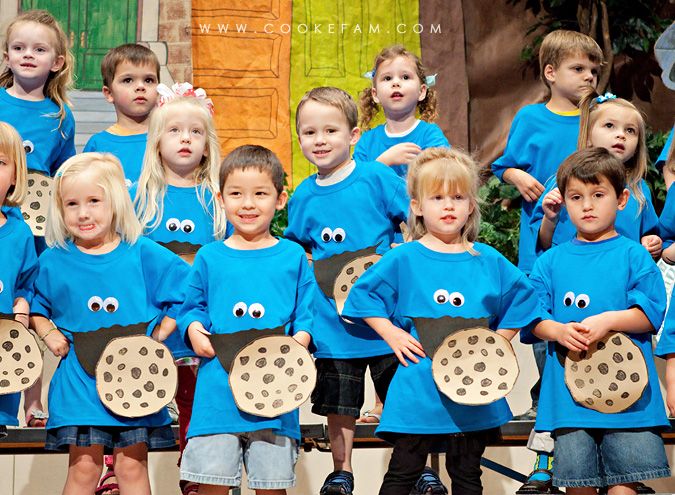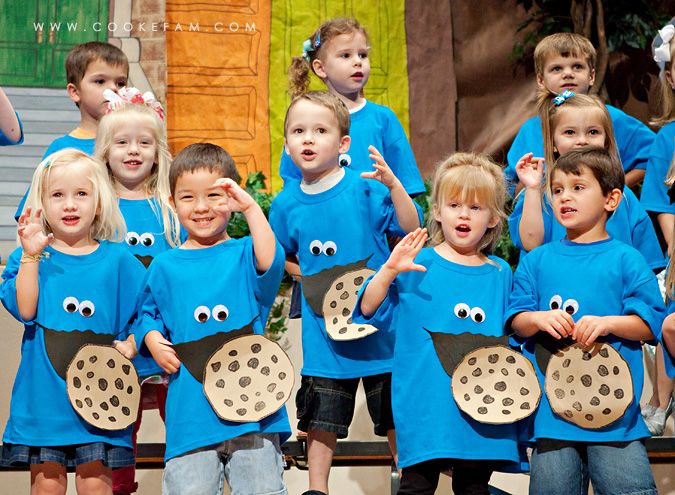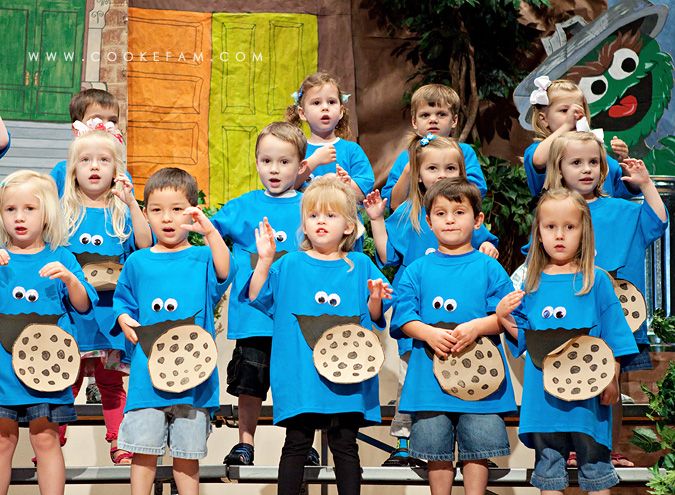 Here's our Cookie Monster after the show. He was so proud of himself and had a great time.
Pop was able to come watch the performance. (Mimi was not feeling well so she couldn't make it.)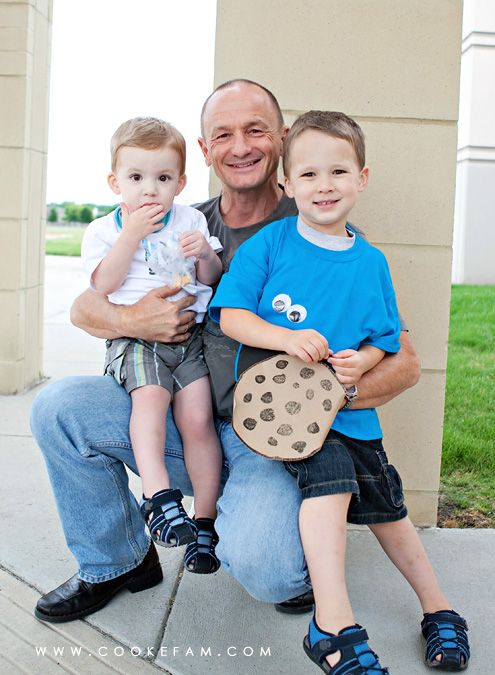 I'd like to do a tally sometime of the photos I have with Logan eating a snack. They are numerous. But I love this family shot.