Since we have been getting some rain lately, I let the boys take their umbrellas out and play in it, which Ethan always asks to do. These photos were taken a couple of weeks ago during a gentle rain with no lightning! Not like the storms we've had this week.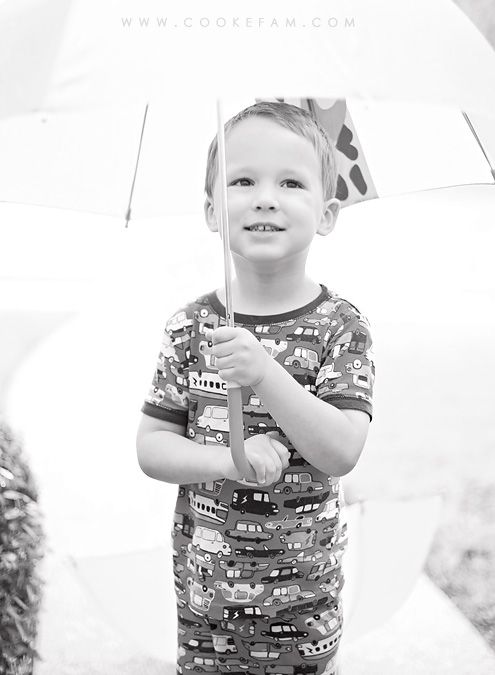 It's hard to see, but it actually is raining. Just enough for me to stay under the porch so my camera didn't get wet. Despite the rain, Logan never did get the concept of holding the umbrella over his head. He carried it (or dragged it) behind him the whole time.
In case you're wondering...yes, my children are wearing their pajamas in the late afternoon...outside. A rainy day is the best kind of day for wearing your pajamas all day.