A couple of weeks ago we dusted off the sprinkler attachment for our water hose for the first time this summer. Ethan went to town running around in the water. I totally remember doing this as a kid. Cheap summer fun.
You will notice that Logan is absent from these photos. He was out there with us, but he was clinging to my side while I took these photos. He did not want anything to do with the sprinkler. He's usually my adventurer, and he did give it a try, but he did not like getting sprayed in the face.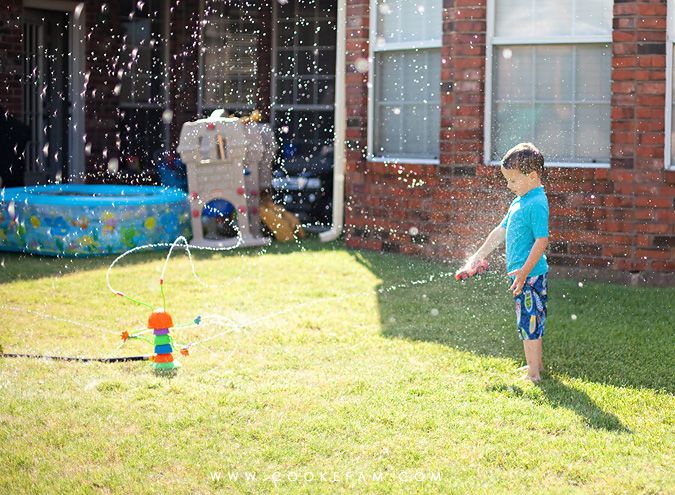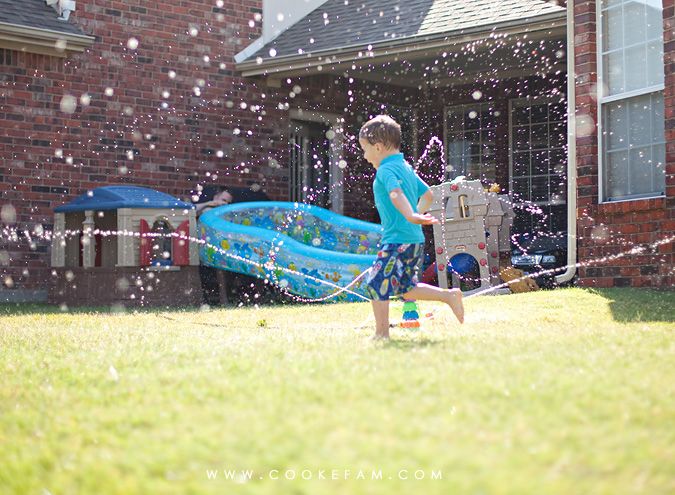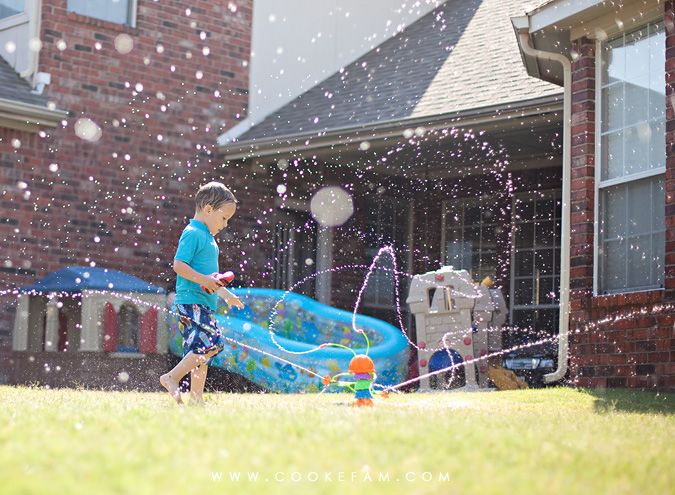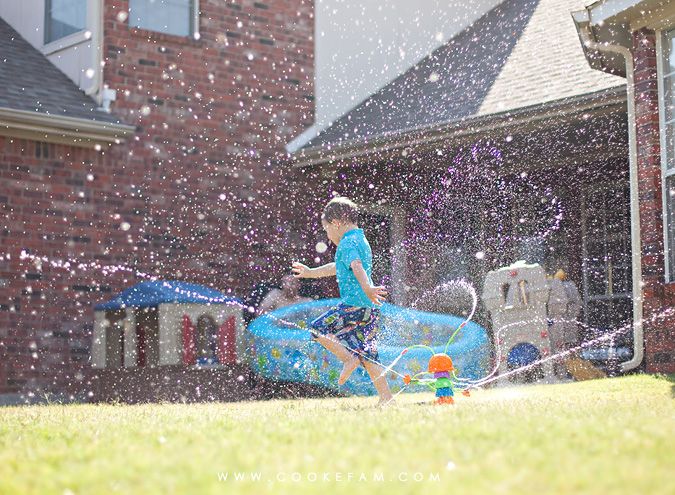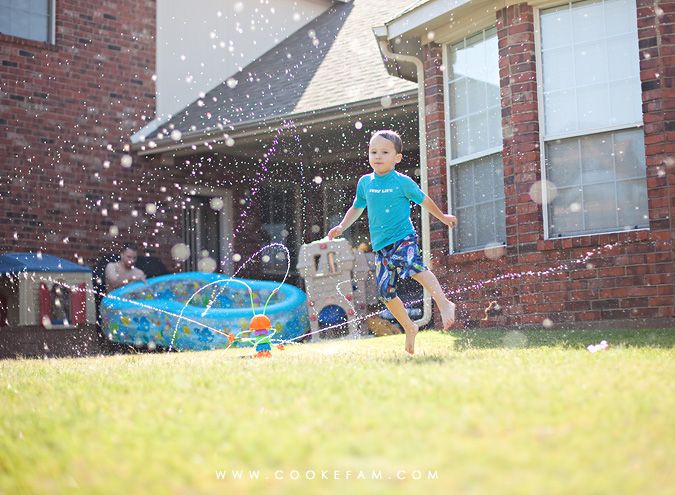 Doing the limbo under the water spray. Except, that's not quite proper form for the limbo, son.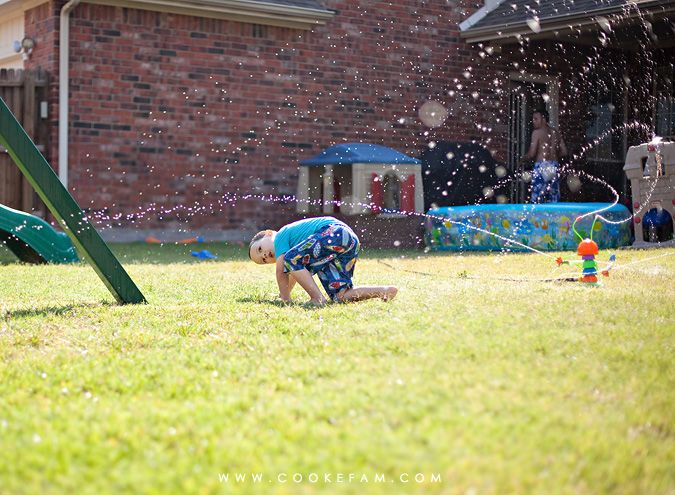 It's quite clear in the background of these photos that we were airing up a certain swimming pool...that's next!