We've had the pool up for a couple of weeks now, but this was the first swim of this summer. Just when it starts to get too hot to just "be" outside, we drag it out of its bag in the garage. My mom gave us this blow-up pool when Ethan was a year old (3 years ago) and it's still going strong.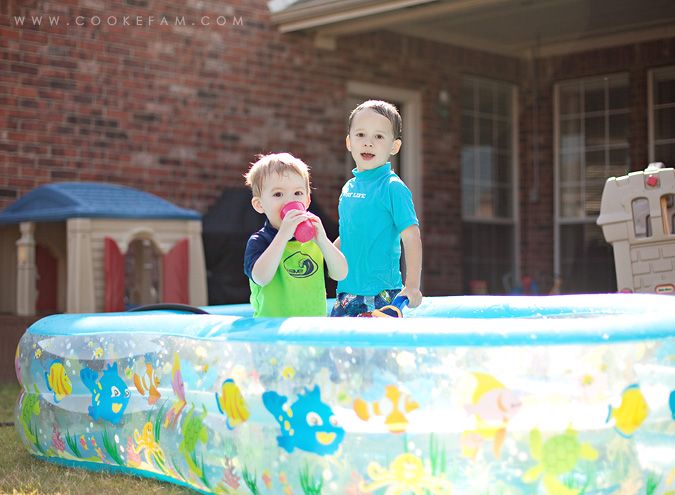 Our
dollar store pool toys
are still favorites. But we've just filled up the pool and all the boys want to do is fill up their containers and dump water
out
of the pool.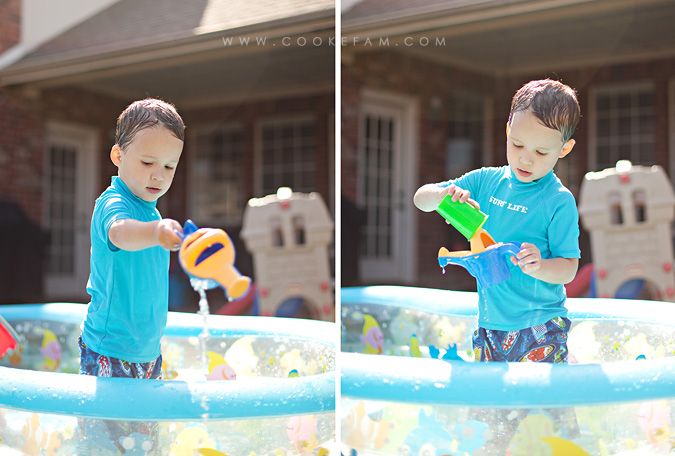 Yes, he did drink a bit of the water. (Sigh.) At least it didn't have very much grass in it yet.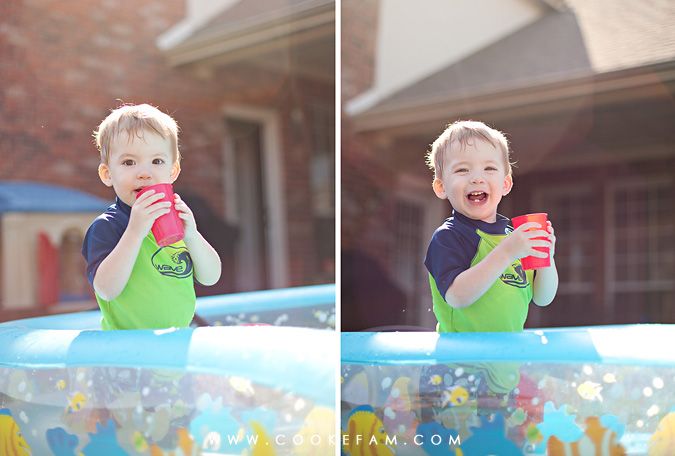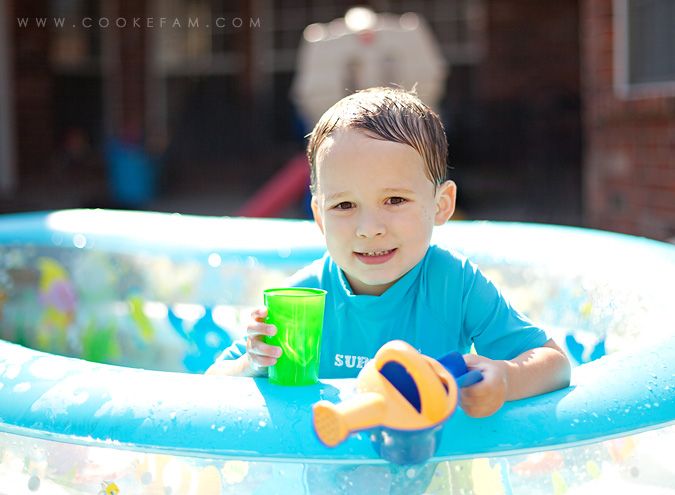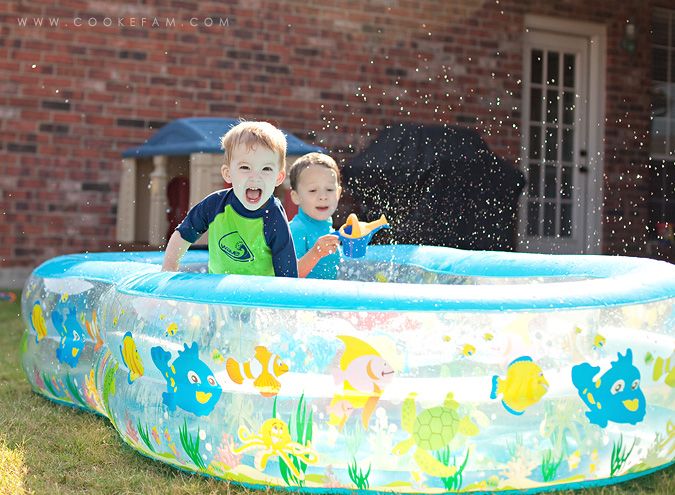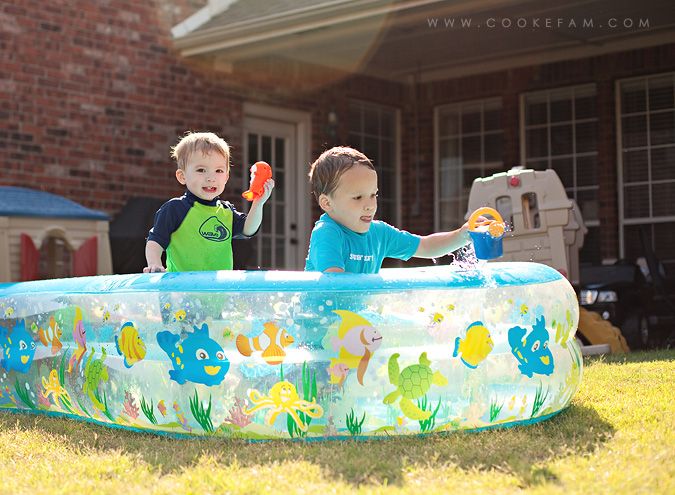 Our slide allows water to pool at the very bottom, which is usually annoying. But, when you're swimming and getting wet, it's really fun because it shoots you off the end of the slide. He's gone much higher and further than in this photo.