Back in early June, we went to my parents' lake house with Nonnie and Papaw (Casey's parents). We spent two days full of fun and I have more than 200 photos to prove it. I have narrowed them down and broken the posts into two days, but there are still quite a few.
The first day we arrived in the afternoon so we took it easy and stuck around the house. The boys played in the playroom and outside with bubbles and balls. I really think Ethan could chase bubbles for hours and never tire of it. Logan, on the other hand, loves the bubbles for a while, but then gets distracted.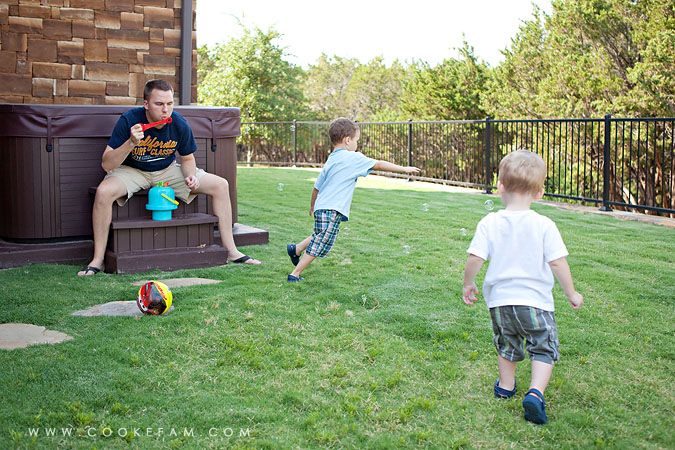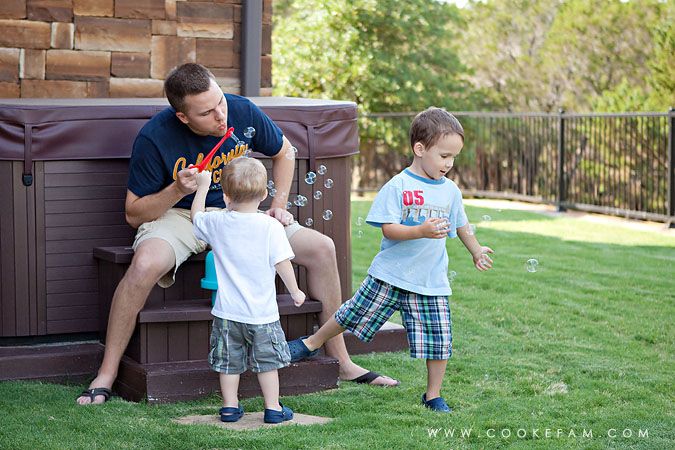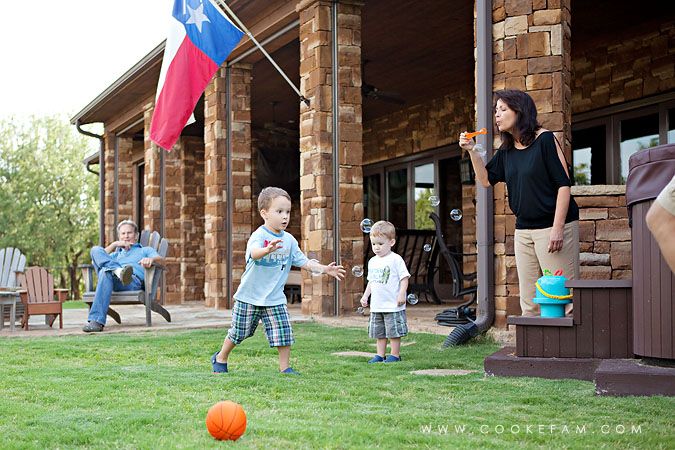 Daddy and Ethan played one-on-one soccer for a while...
...which resulted in Ethan on his back on the ground. A prime target for tickling.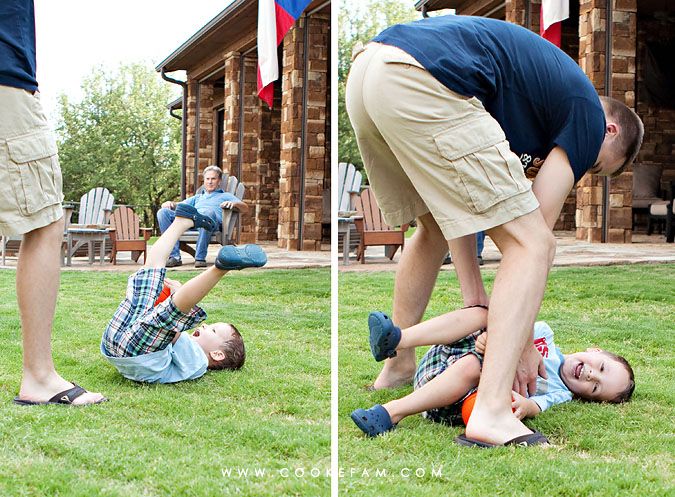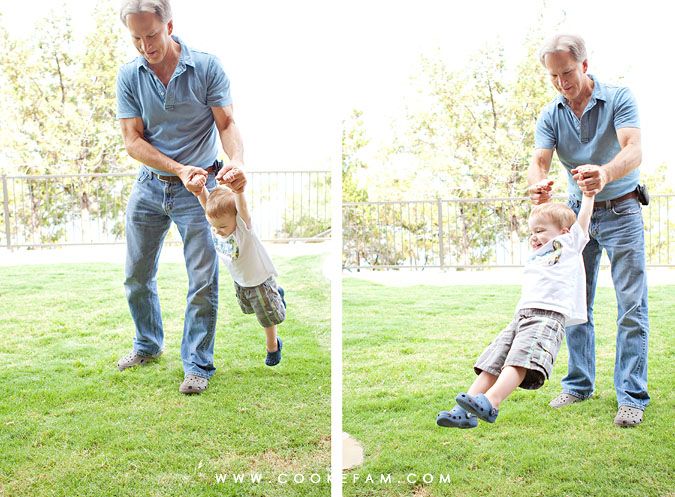 Logan is totally into "choo-choos" right now.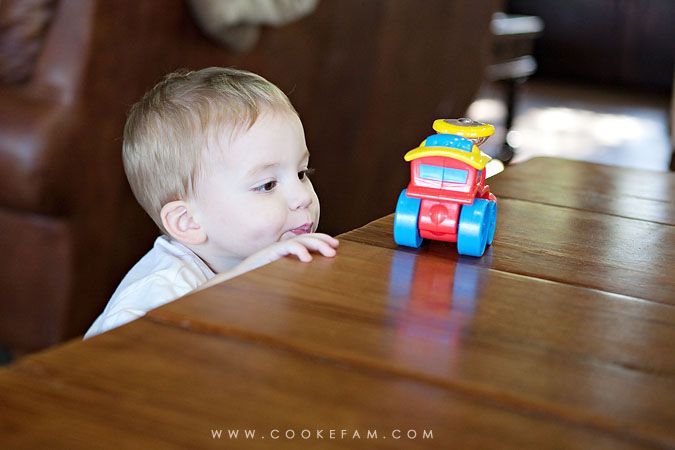 Our first day at the lake house was also Casey's birthday, so we had a little party for him that evening.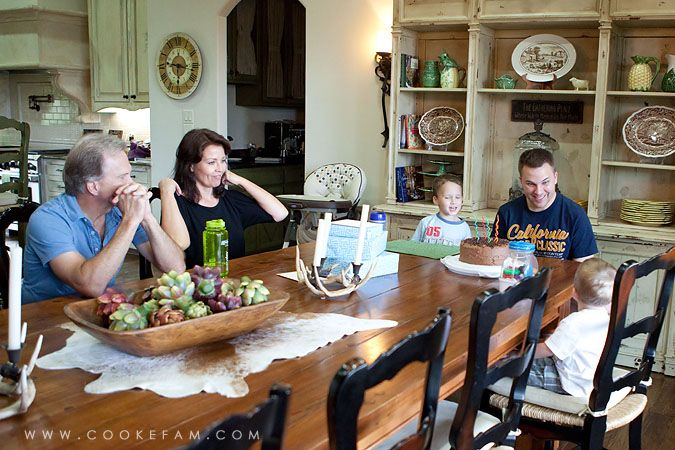 The boys and I made him a really
delicious chocolate cake
with chocolate buttercream frosting. Ethan picked out the candles and of course, helped Casey blow them out.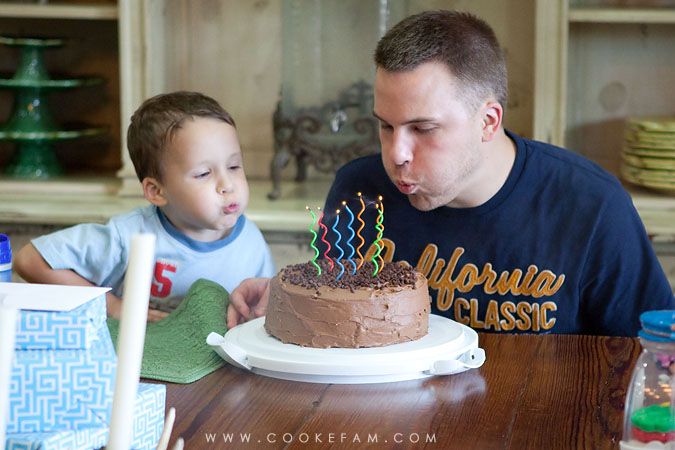 The boys both handcrafted their birthday cards for their daddy. Ethan even wrote "I love you" and signed his name. He is getting better and better at writing his letters. They also drew with crayons and added stickers to their cards.
Casey got some new golf clothes from the boys, which Ethan actually helped me pick out.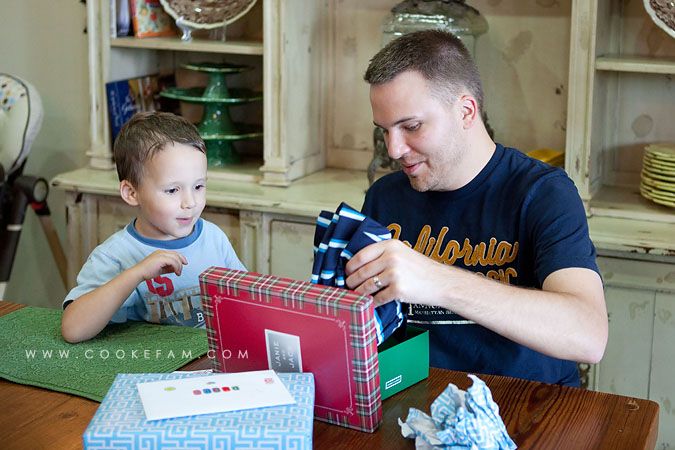 Logan "helping" daddy open his card: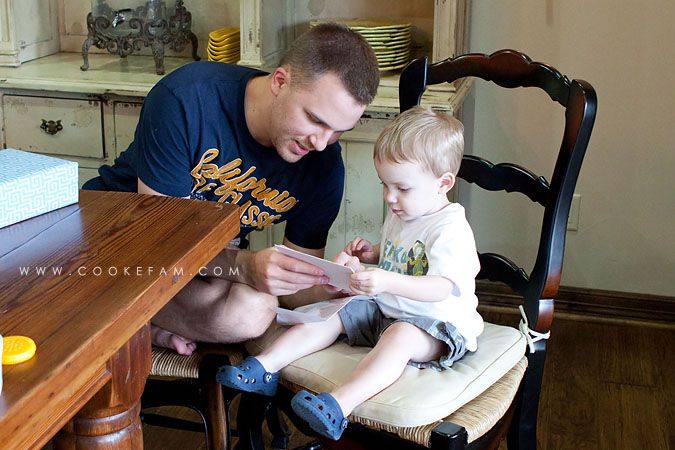 After the boys went to bed that night, the adults enjoyed an awesome steak dinner with wedge salads and baked potatoes. And then cake.