Just a little afternoon biking that happened over a month ago. A couple of things to note about this first photo:
1) Isn't it crazy all the protective gear Ethan is wearing? I didn't wear this stuff when we were riding bikes as kids. A helmet, maybe. But none of the other stuff. Ethan loves it, though.
2) And can you see the hidden excitement on Logan's face? No? I am surprised he stood still for me. Also, he looks kind of old in this photo. Maybe because he is standing next to Ethan and seems to be taller than the last time I checked. Whatever it is, I don't like it.
This next photo cracks me up. Casey is giving Ethan some pointers and Logan is screaming out in the background because he can't go anywhere. He has not figured out how to pedal yet. We haul the bike out every time Ethan rides his bike, but Logan isn't quite there yet.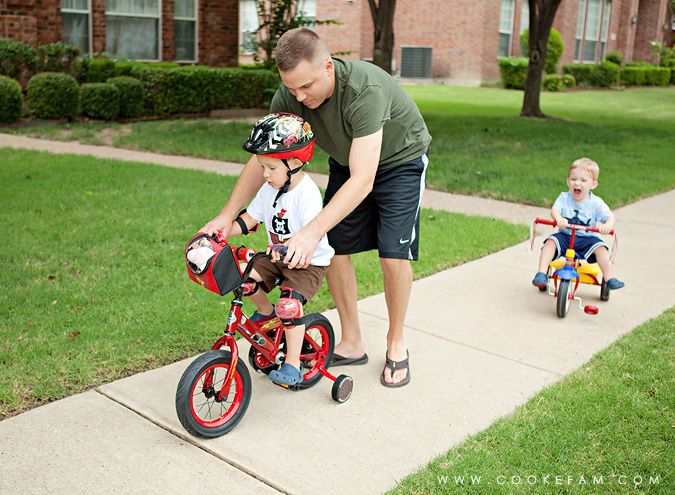 More frustration by the little one. Ethan is riding off down the street and little brother desperately wants to go too. Poor thing. We'll keep working on it. I have a feeling that once he learns, he will be unstoppable. That's just how he is.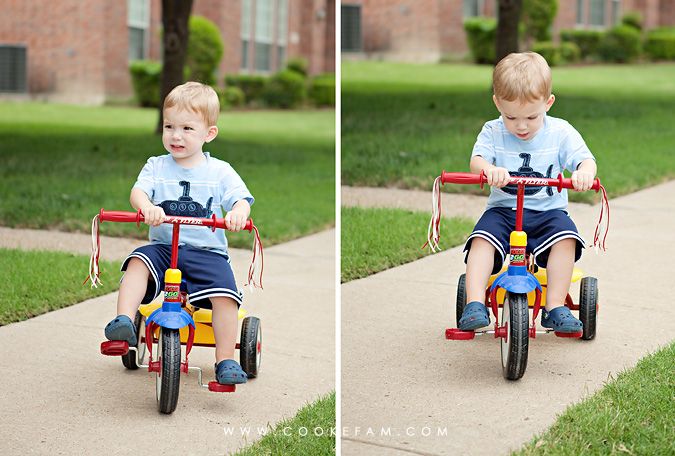 Ethan likes to race his bike. Too bad he doesn't really have any one to race with. But he does not let that stop him.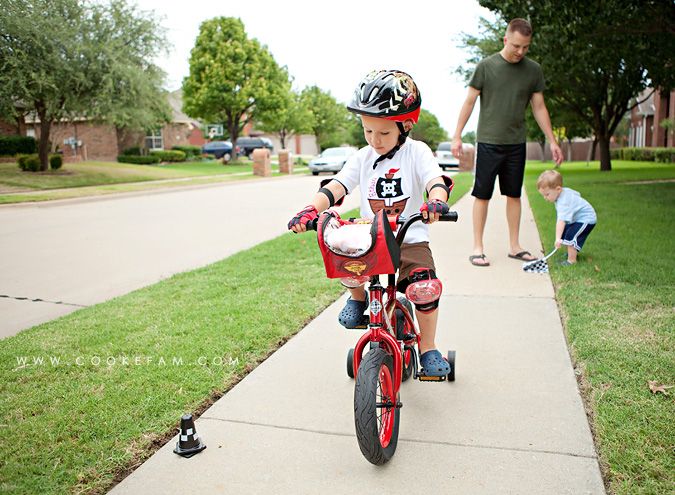 Daddy and Logan wait with the checkered flag at the finish line:
I guess the best thing about racing yourself is that you always win!