Back in the middle of June (a whole month ago), Ethan had his best buddies, Blake and Ashton, over to our house for a wet and wild play date in our back yard.
First up was a $5 slip n' slide I got from Target. Who knew $5 could produce such fun? Ethan was the first to take the plunge.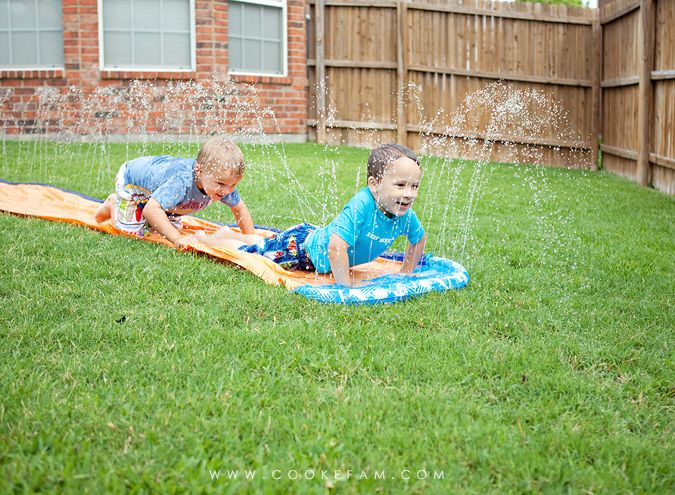 The water spraying on that slide was really quite effective.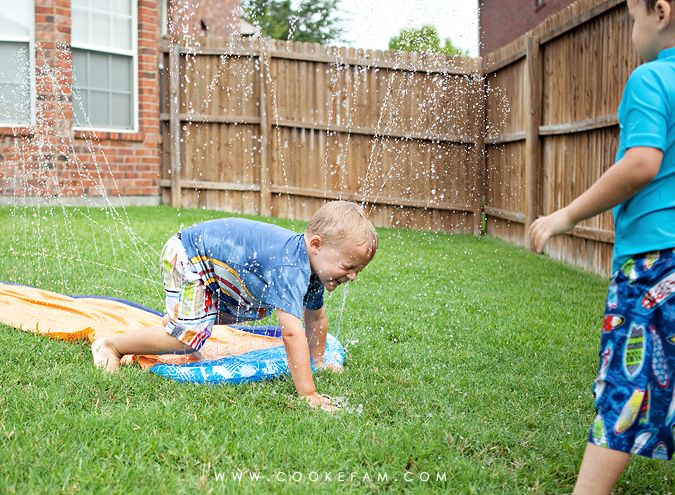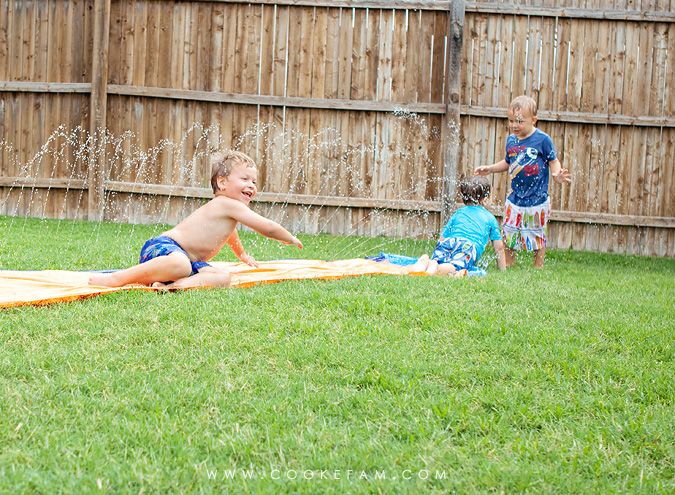 It was so funny to watch them run at top speed back to the top of the slide.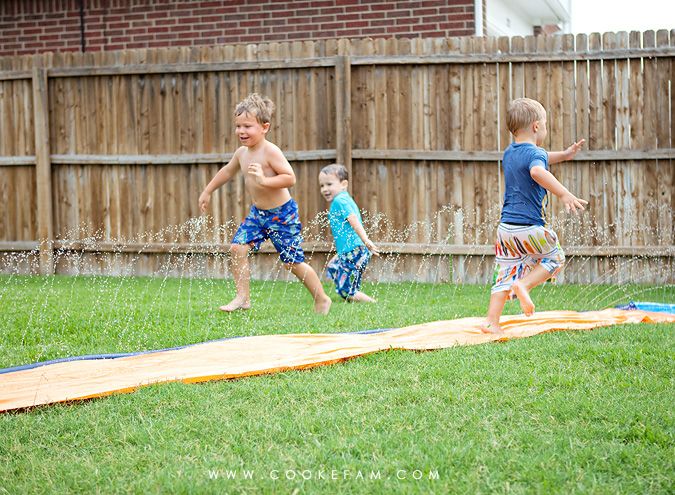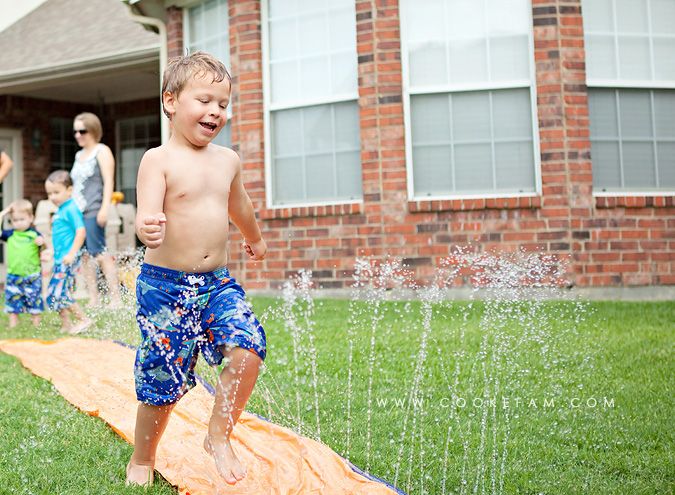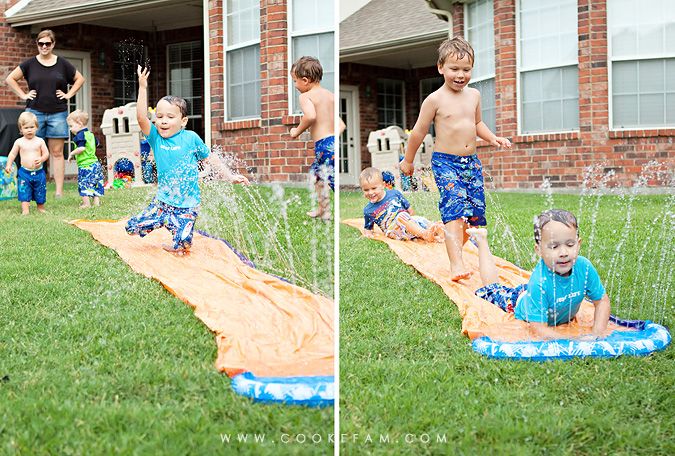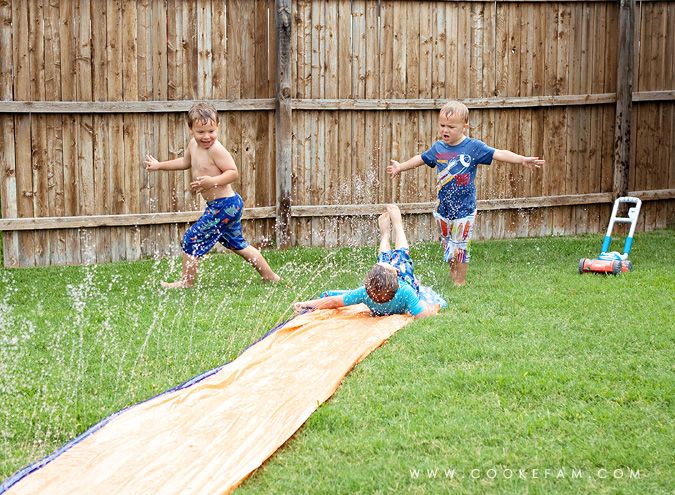 The little brothers, Logan and Brennan, were there too. Logan has made friends with Mrs. Lindsay. He loves her and will solicit her help with things whenever possible. By the way, he loves to climb that rock wall and I have a feeling it will not be long before he can do it himself. Yes, that does scare me just a little bit.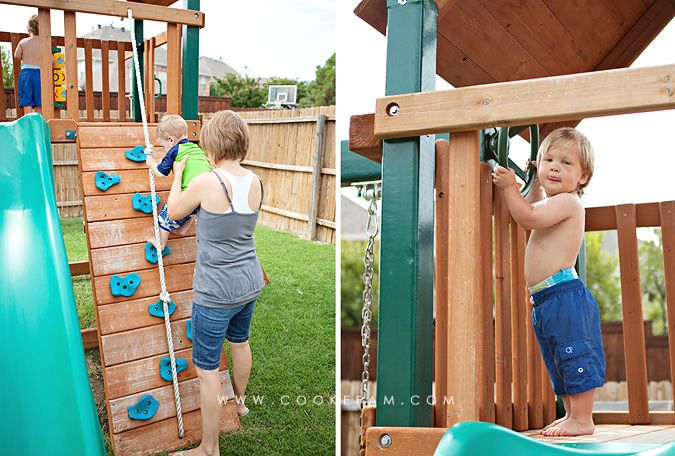 Logan and Brennan have their slide technique in common: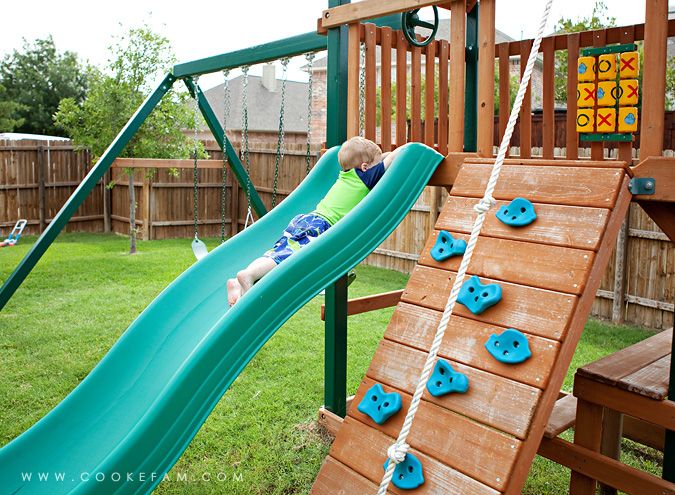 (I love that they are both giving me the same expression in this next photo.)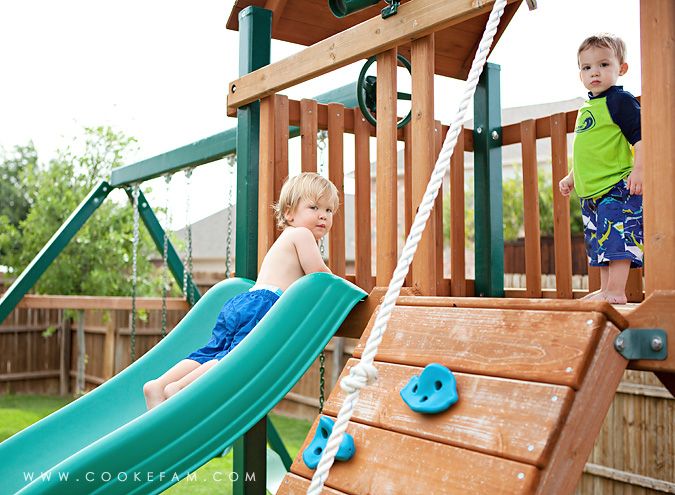 After the boys were done with the slip n' slide, we got out our trusty sprinkler attachment.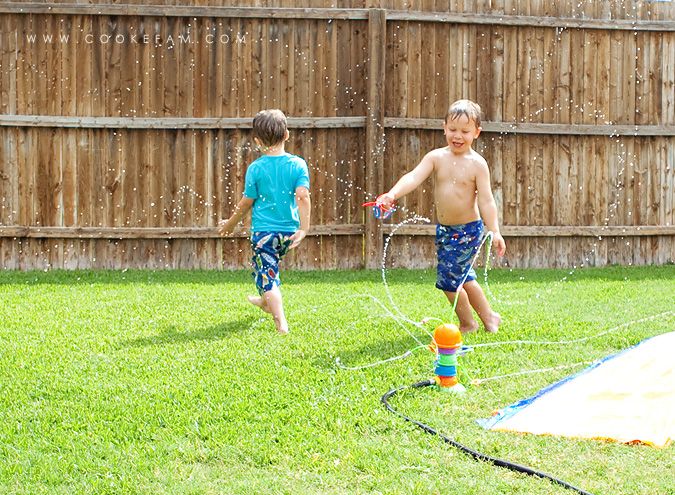 Then, it was onto blowing bubbles. It was great that we had a bucket with three blowers. They had so much fun doing that together.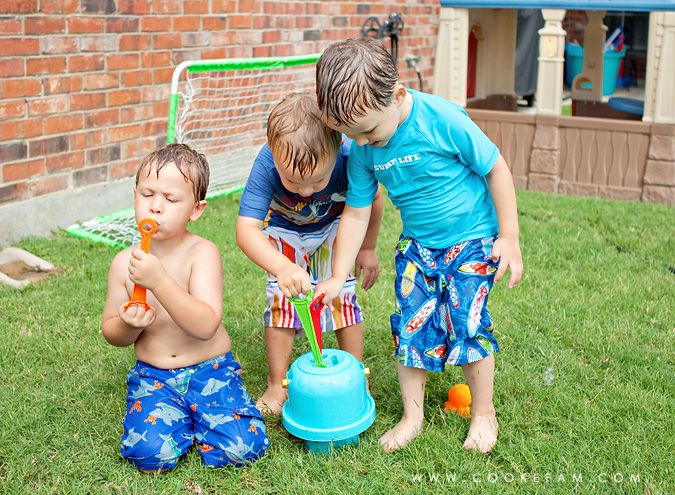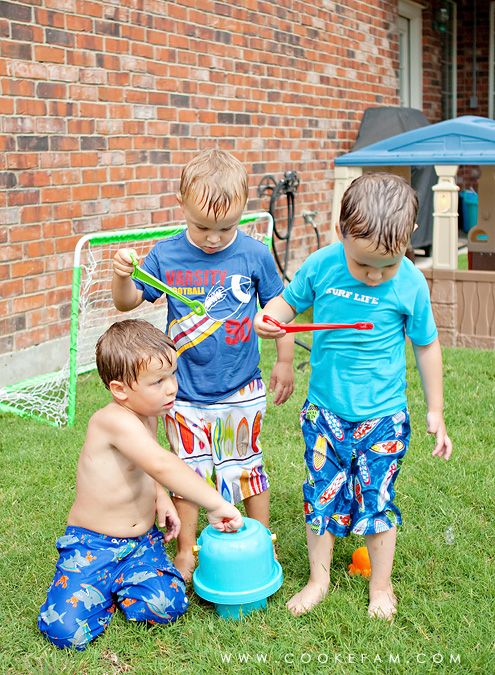 Next up was the pool. They played with (and learned to share) the Finn McMissile pool toys Ethan got for his birthday.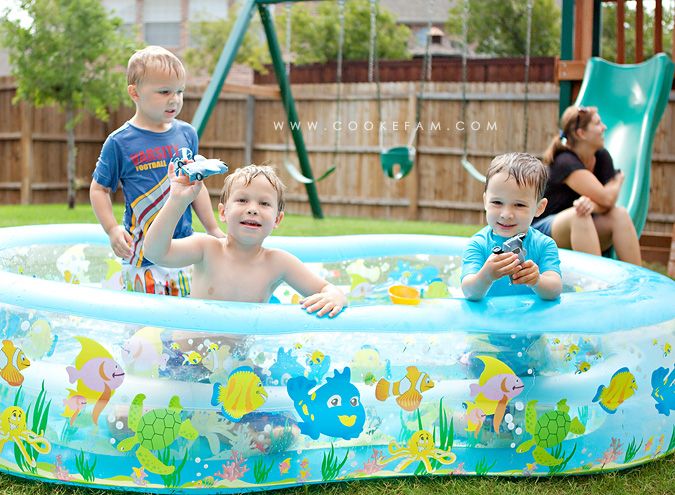 And always on the move, they decided to jump into the pool from the bucket. I think Ethan started this since it's a regular practice of his.
But Ashton and Blake clearly approved of the activity: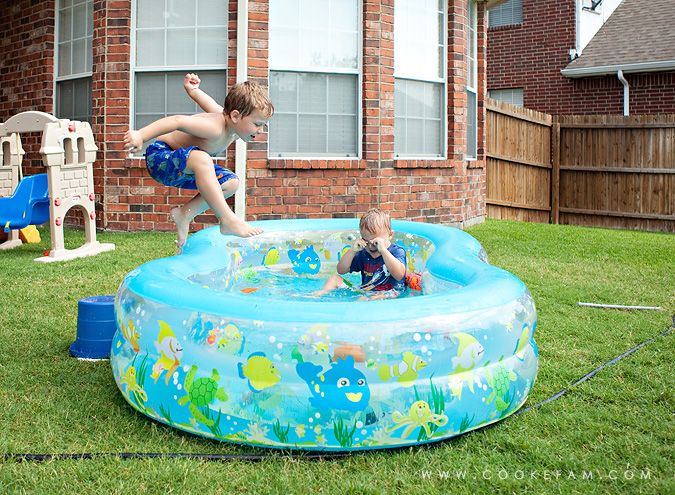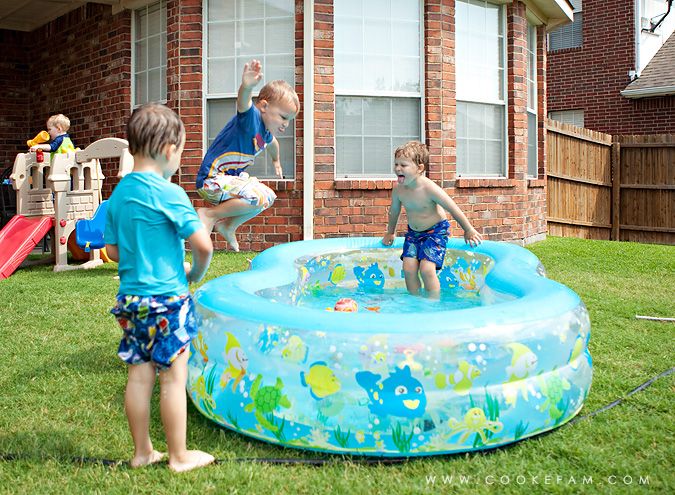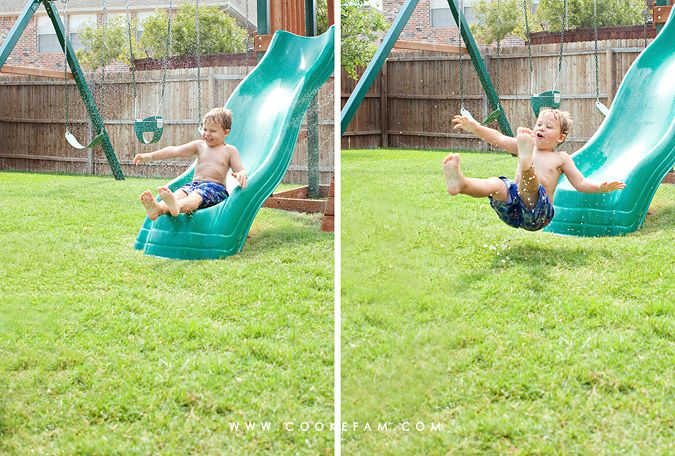 All three boys had plenty of turns at the slide. They literally flew off the end and loved every minute.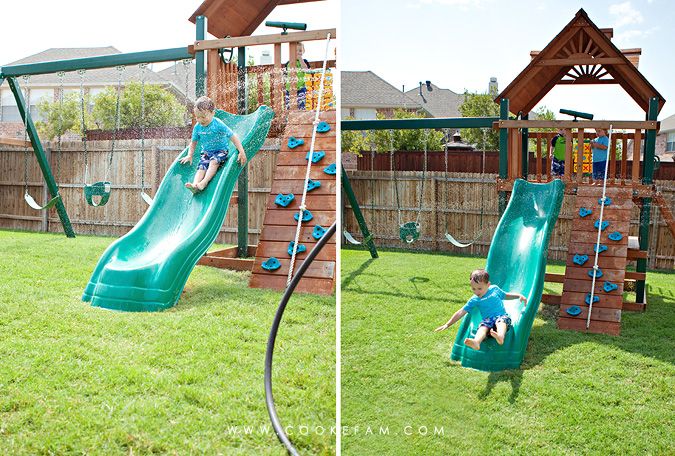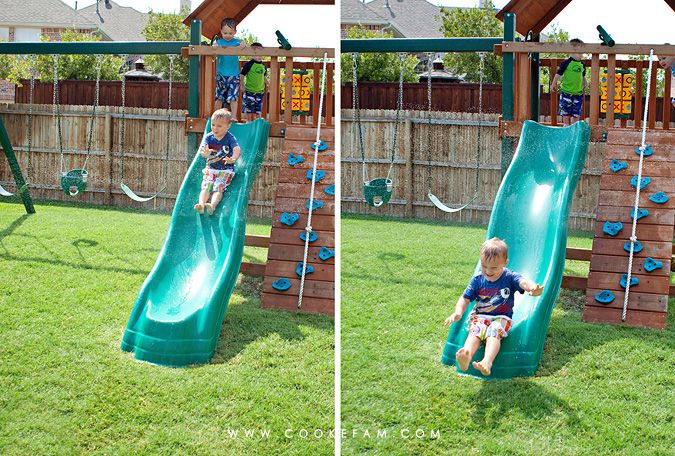 I'm not quite sure we fit in enough water activities. I think there may have been room for a few more. Actually, there was one more. Not pictured: Lindsay and Christina played baseball with all 5 boys while I made a run for lunch at Sonic. What a fun-filled, play-hard, and get-wet day!