In my
last post about our photo scavenger hunt
, I hinted that Ethan had found a new love...my old camera. When I handed it to him the first time and told him how to use it, he was off immediately and didn't stop clicking away until he had completely filled up the memory card. It only took about 10 minutes for him to take 145 photos. He
loved
it.
What did he mostly photograph? His toys, of course.
"Say cheese!" (Which he certainly did not learn from me. I guess it is too ubiquitous to escape completely.)
"
I got it
!" That's what he would say after every photo. So cute. Gotta love his enthusiasm.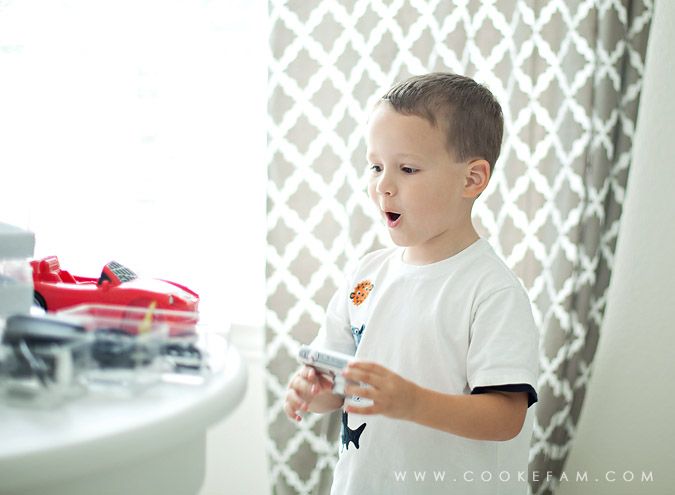 Admiring his photos.
Taking a photo of me while I was taking a photo of him:
PS - We were in my new office in these photos, so you can see a few sneak peeks on the progress if you look closely.