Last weekend my book club girls and I went to my parents' lake house. As this is our fourth year to go, we have perfected some procedures. Like the menu. We've got that nailed. It's the perfect combination of delicious and spending the least amount of time in the kitchen as possible. And I think we've also solidified some traditions. One thing is for sure, this is such a great weekend for all of us to spend time together and get away from daily responsibilities. And work on our abs...laughing counts as exercise, right?
Amberly graciously offered her car and chauffeur services to us.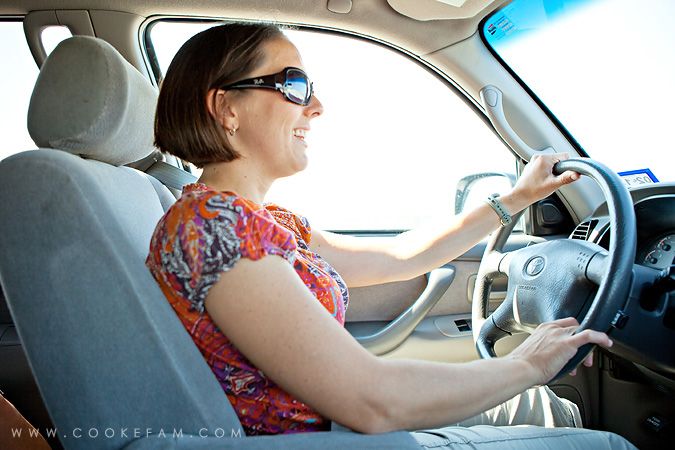 Dara shared her Family Feud app and mad phone typing skills so we could play during the trip.
One of the traditions that might be here to stay is eating brunch at Cracker Barrel on the way to the lake house. We call it brunch because it's about 10:45-11am when we get there and about half of us order lunch and half of us order breakfast. All of it is good.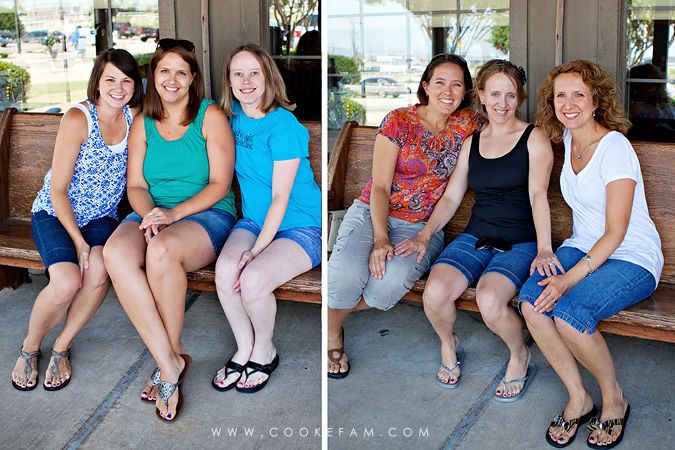 When we arrive at the lake house, we waste no time getting to the pool. It's not that we have a schedule, but we're ready to lounge. But we do it mostly in the pool and we have the tan lines to prove it.
Lindsay wanted to show off and jump into the pool. Because we all know Lindsay is known for showmanship. (Just kidding. I made her do it.)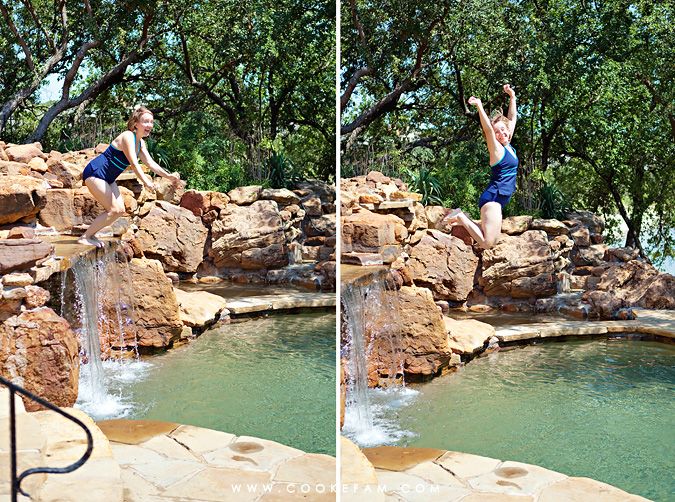 We literally spent hours floating around in the pool. On Sunday we all had floaties and played a game where we asked each other fun, but sometimes hard-to-answer questions. (For example, "if you were getting a tattoo (or an additional tattoo), what would it be and where.")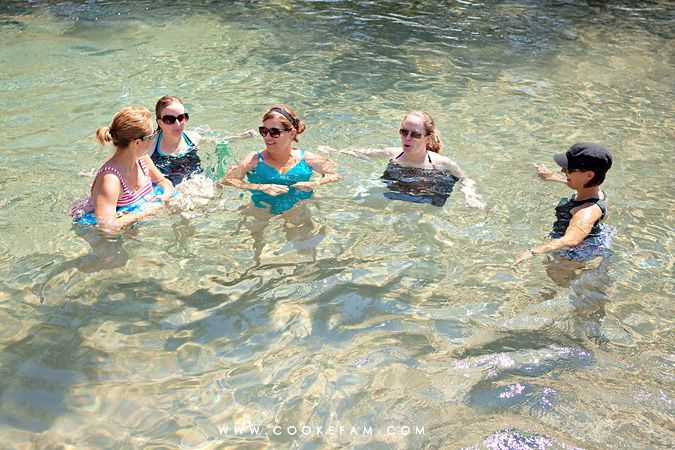 We took the "if you feed them, they will come" approach to the deer this year. It worked. They came. We saw some just about every time we came and went from the house.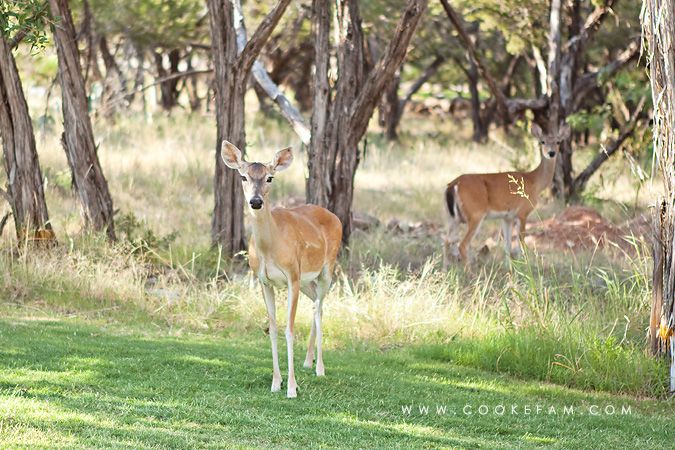 Here are some of us watching the deer. They (the deer) always looked at us like they would like us to just leave so they could eat in peace. Sorry, deer. The reason we left that corn for you is so we could see you, take your photo, and maybe watch you for a while. When we've done that, we'll leave.
The golf cart faithfully carried us (and all of our stuff) to and from the pool. And also to the ginormous house that is still being built just down the road a bit. We sure did open the doors and help ourselves to a self-guided tour. Complete with a review of the plans left on site by the construction crew. Looking at houses is fun. Especially if they are at least 5x (no exaggeration) bigger than yours.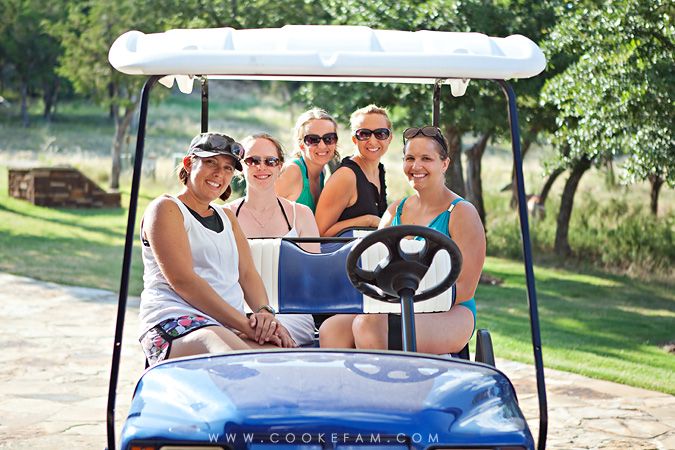 Ladies, I think we'll have to do this again next year.