The boys each had to decorate a pumpkin for their preschool "pumpkin patch" so we pulled out the paint since that was such a big hit with Ethan
last year
.
Logan dove right in, although he was very careful and deliberate with his application in the beginning.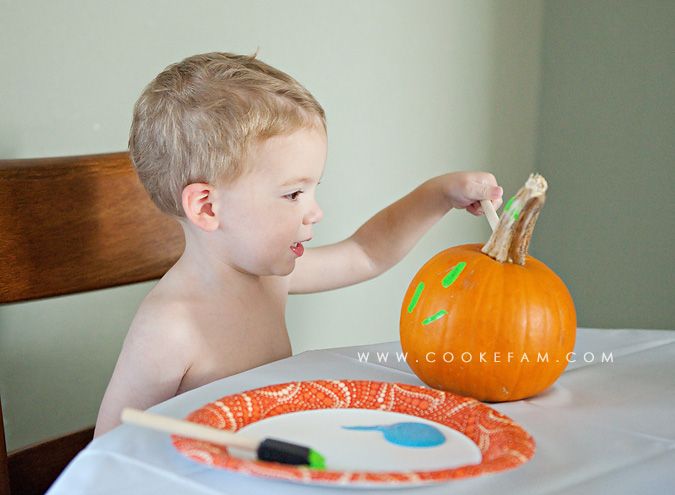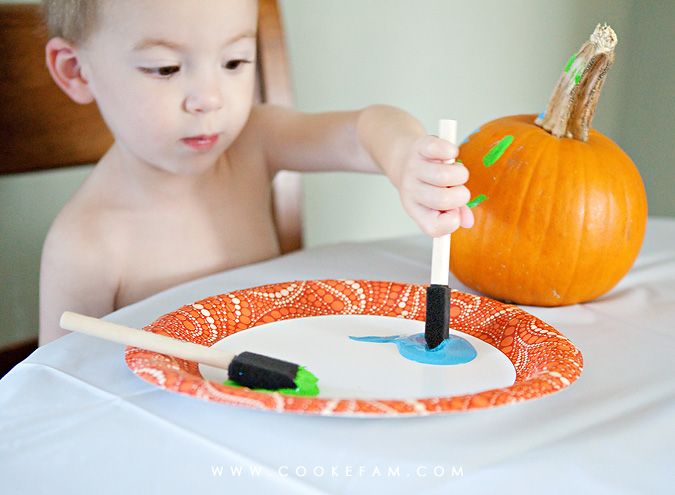 Then, he decided to see what would happen if he painted his hand...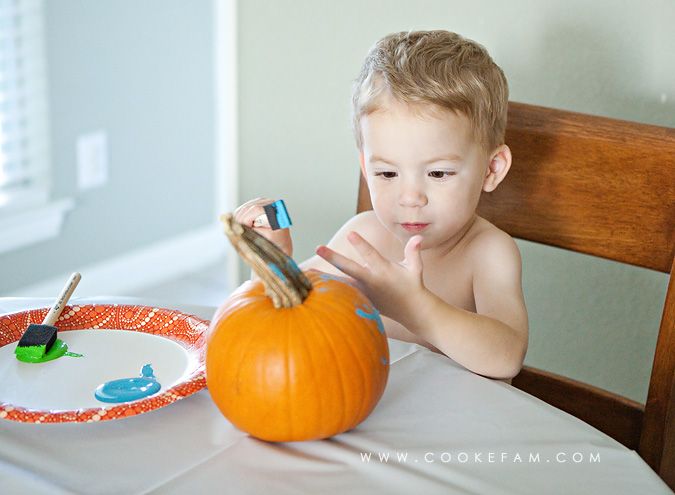 ..."mom, there's paint on my
hand
!"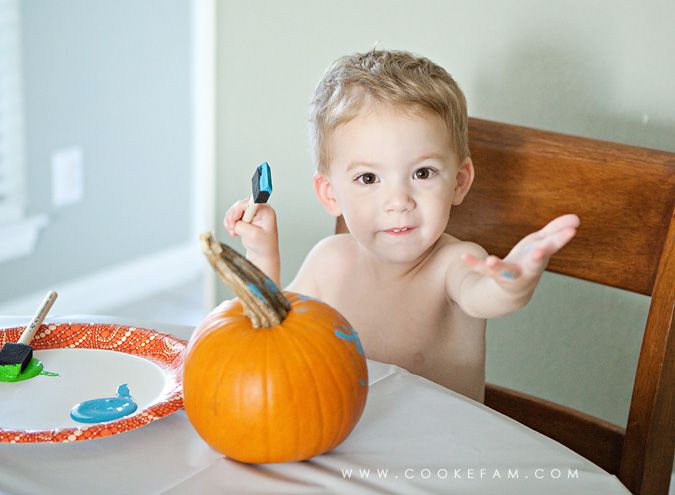 And back to painting on the pumpkin. Quite a serious expression.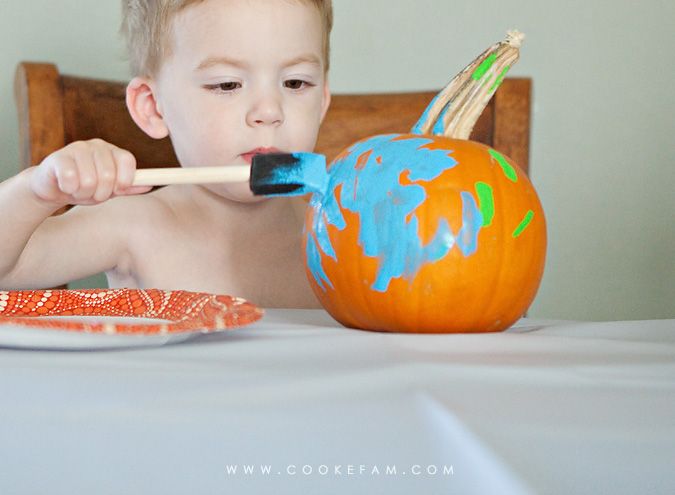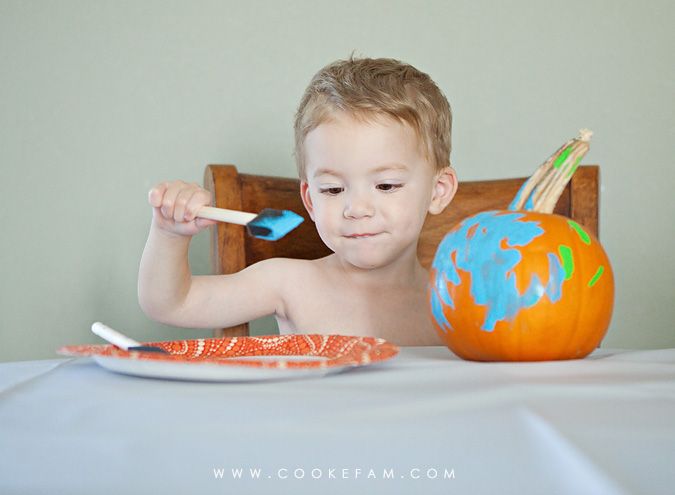 Despite his best efforts (he is two, after all), the paint ended up in unintended places. I think it was a good call to remove their shirts first. Although, really, it could have been much worse.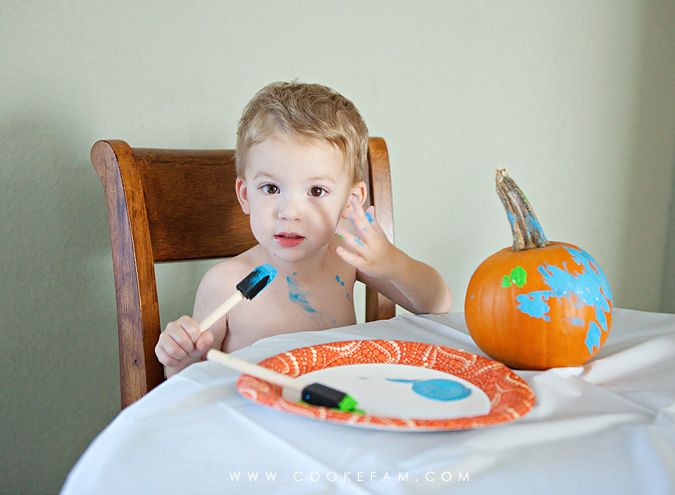 Ethan immediately knew what he wanted to do and launched into his plan for his pumpkin.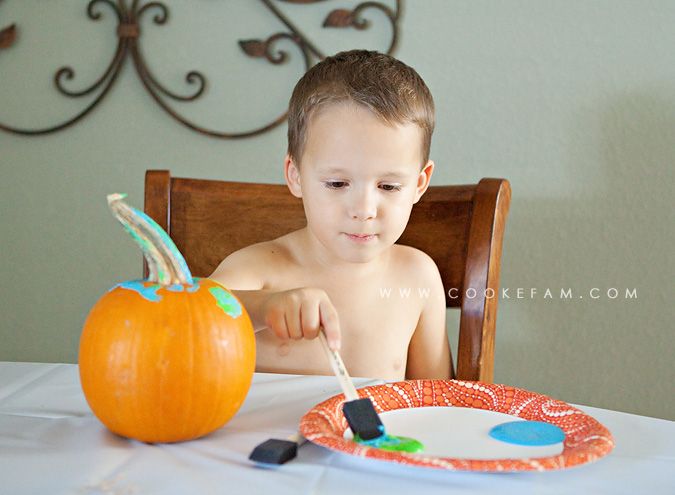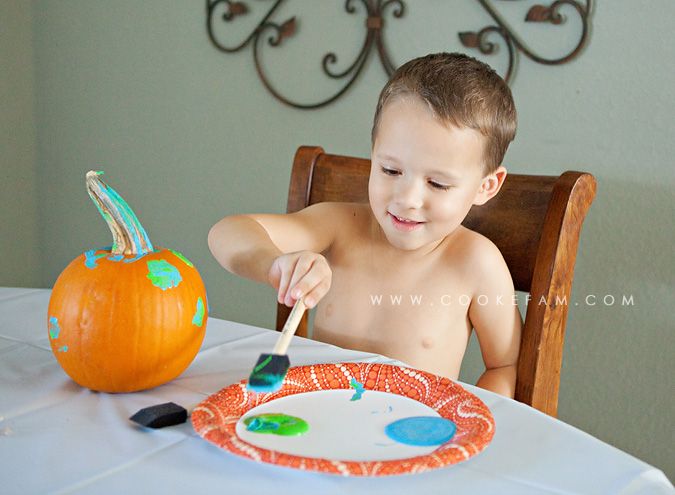 He wanted to paint the stem a little bit too. And made sure to decorate the front
and
back with paint.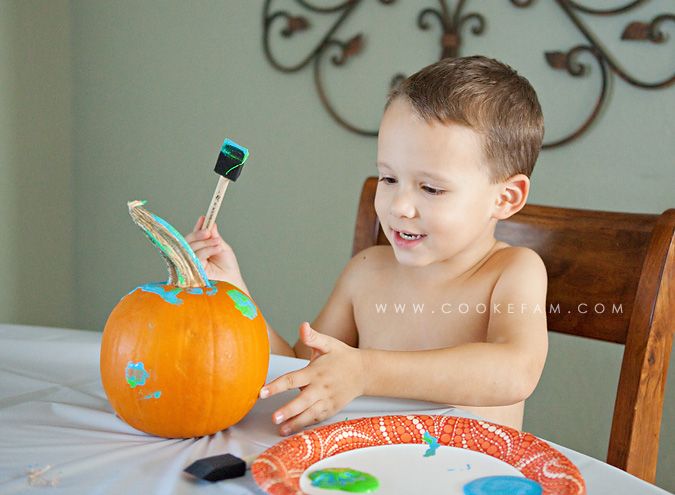 The two green spots are the eyes, and there is a big blue smile. The "c" shape on the side is an ear. He really did have a plan.
And he had fun too!
After the paint was semi-dry, I asked Ethan if he wanted to add any pipe cleaners, puff balls or eyes to his pumpkin and he definitely did. He said he wanted something "curly" coming off the top of the stem. And he showed me where to put the glue for the ears, eyes, and nose. He placed those parts on after I dotted the hot glue for him. I love that he knew exactly what he wanted...and he was pretty proud of the finished product.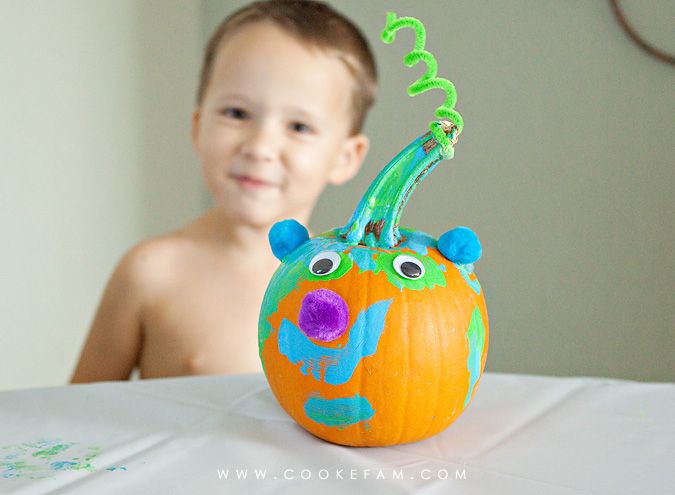 I helped Logan add some alien eyes and antennae to his pumpkin to finish it off. I think he liked his pumpkin too. They're still sitting on our kitchen table as our "centerpieces" this fall.