We started celebrating Thanksgiving with my family the day before Thanksgiving this year.We had a festive table, great food, and wonderful company.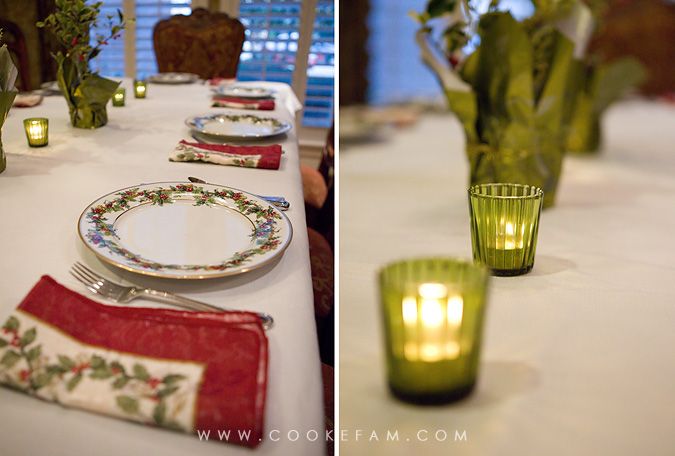 And because it was Wednesday night, there was no football to claim the attention of the sports fans in the family. But there was futbol, which accomplished the same thing. Probably more so.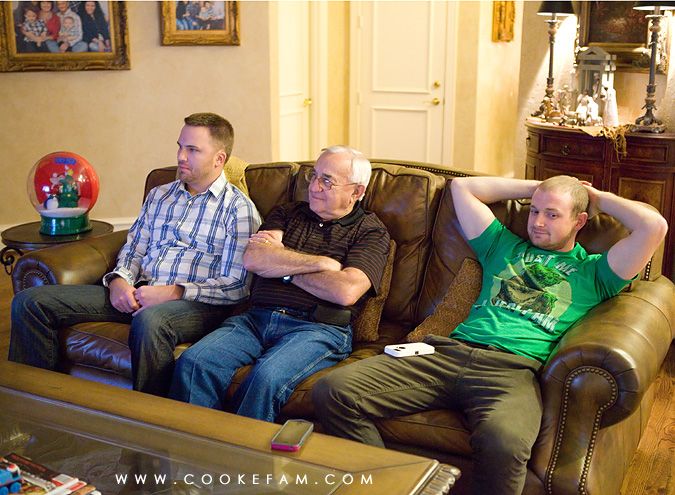 Mom and dad had already set up the Christmas decorations so Logan got to spend a long time in Pop's lap watching the Polar Express train race by underneath the tree. Our successful Thanksgiving evening proves that you can still be thankful even with Christmas decorations up.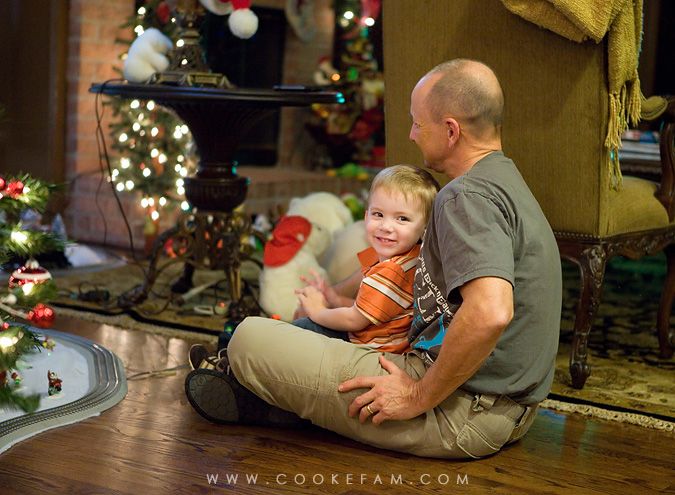 While Logan was busy with the train all evening, Ethan was completely wrapped up in drawing characters and letting Aunt Jill cut them out for him to tape onto the back door as part of the "decorations."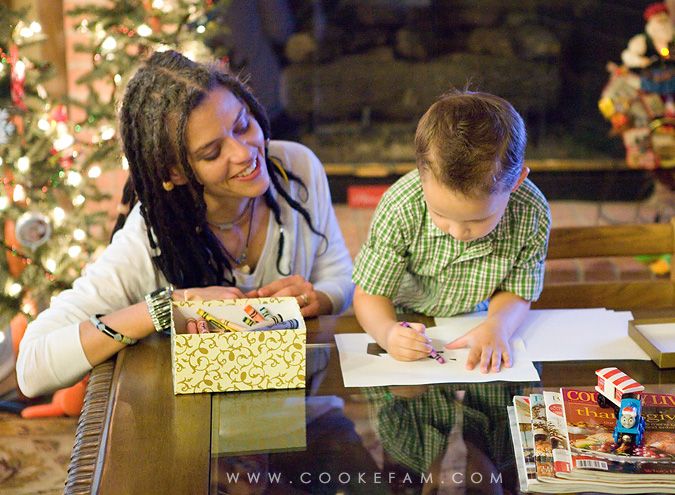 Kevin looks like he's been caught red-handed, but we were just getting drinks to set out for dinner. Promise.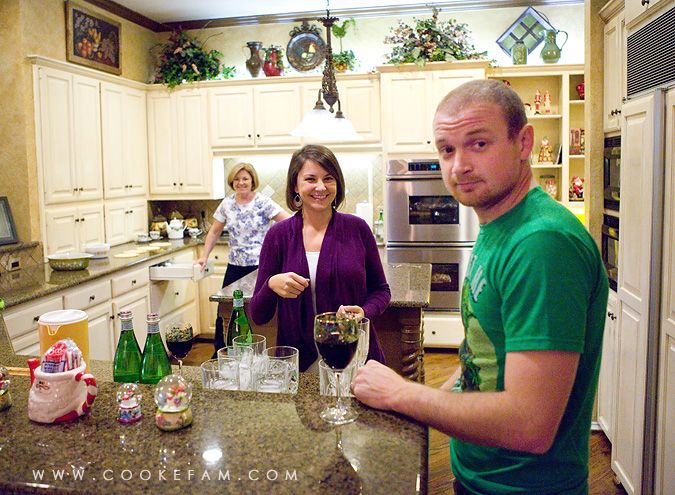 Mimi with her two little boys...who will pretty much always smile for a photo with her.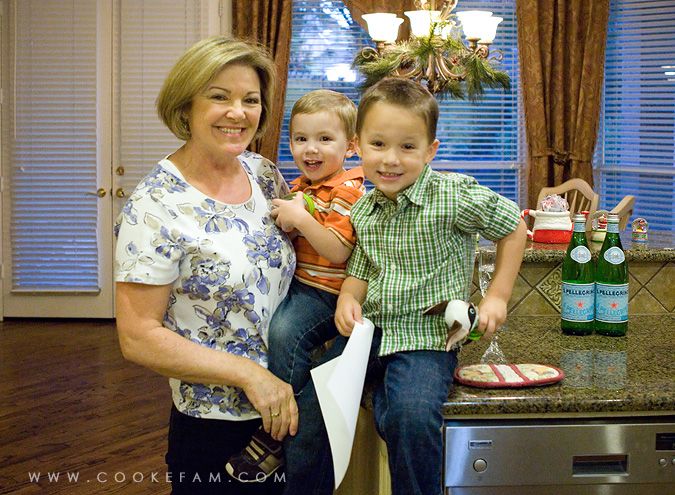 Don't you just love shots of everyone eating?...the essence of Thanksgiving. I would be remiss if I didn't get these kinds of shots. You just have to.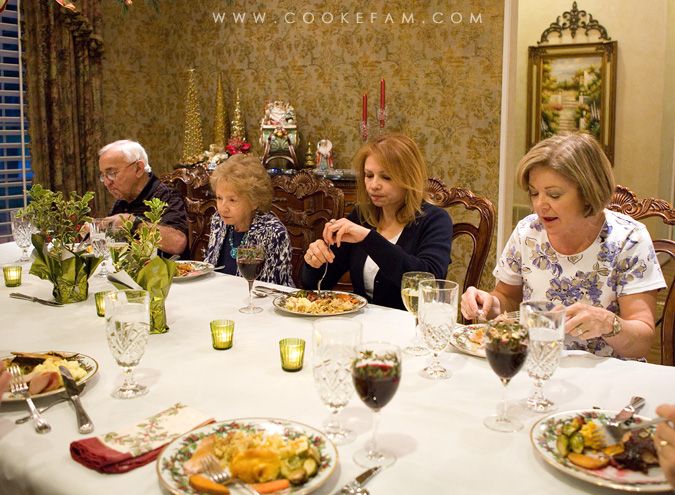 Ethan did a fair job of eating turkey and a couple other things. And trying at least one bite of everything.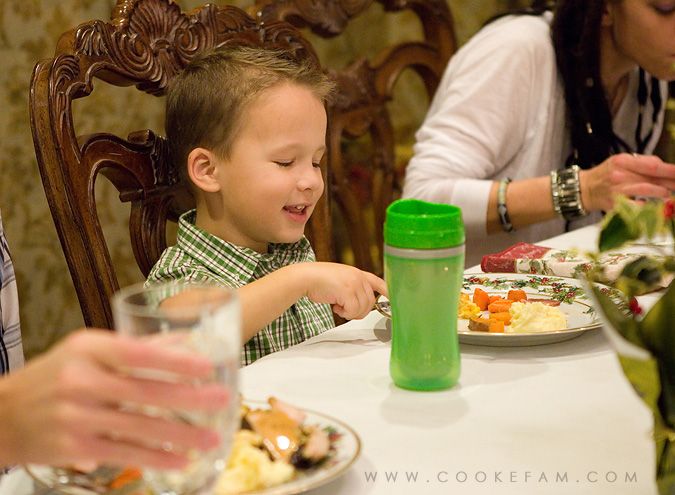 Logan, on the other hand, has crackers in a snack cup at the Thanksgiving table. Sometimes you totally break the dinner rules in order to have a peaceful and enjoyable holiday dinner with your family. This was one of those times. And it worked. We thought Logan would sit in a regular chair with a booster seat like everyone else, until we realized there weren't enough chairs. Good thing Mimi still has the high chair.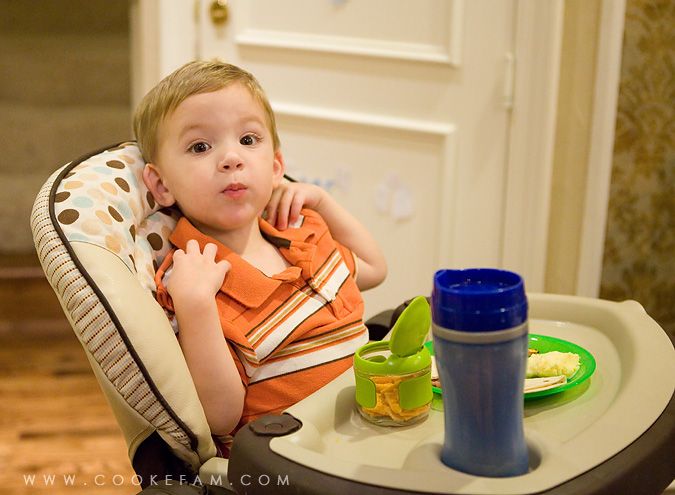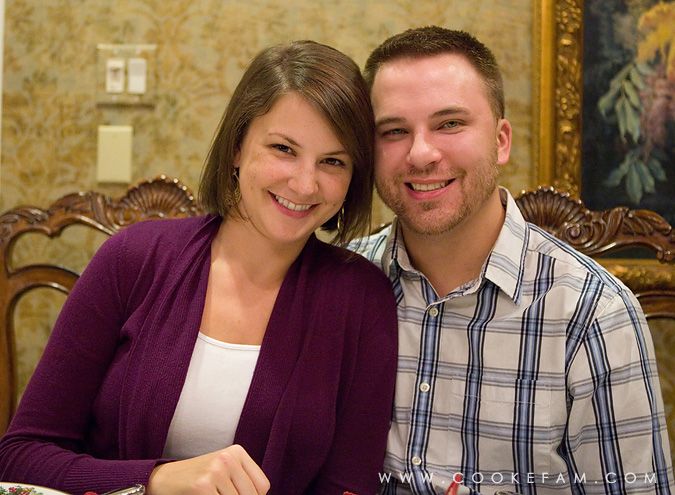 Jill is not afraid to tackle one entire turkey leg by herself. She did a great job with it too.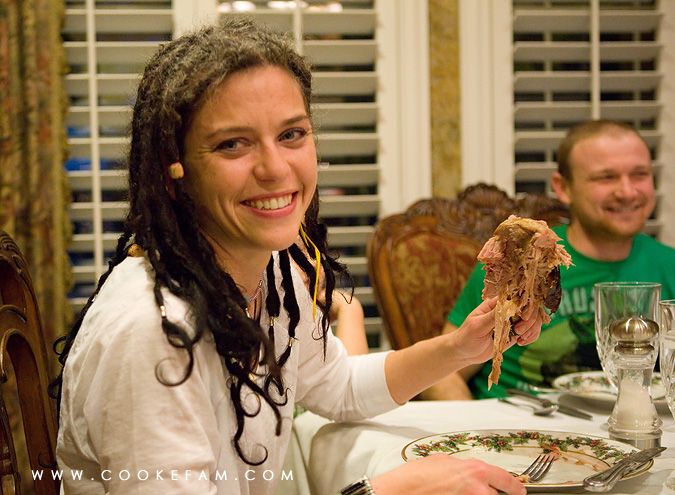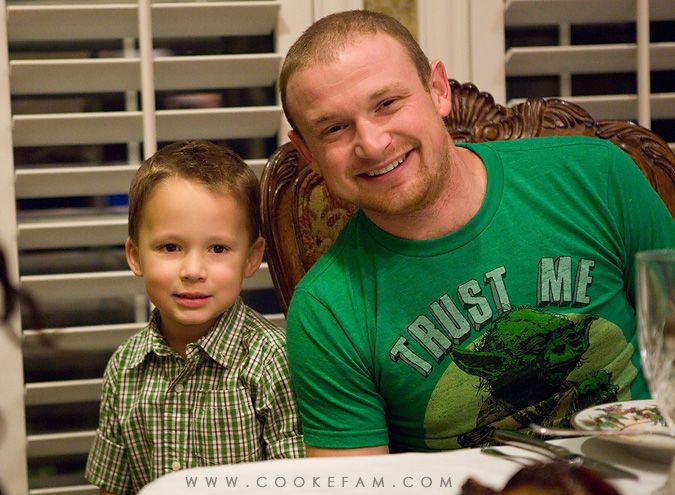 There are always interesting stories to hear when grandma and grandpa are at dinner. I love hearing things about their lives I haven't heard before.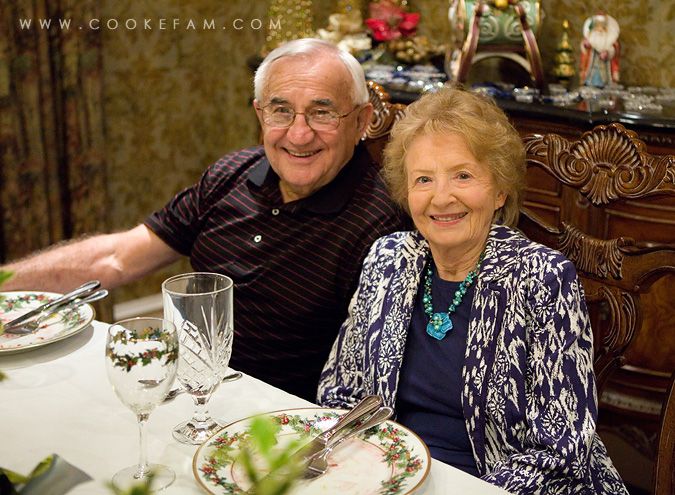 An after-dinner dance by Logan in the kitchen. He's a dancer, that one. Still working on his crackers by the looks of it.
If you're wondering where Logan gets his mischievous look...mystery solved. Daddy has the same look.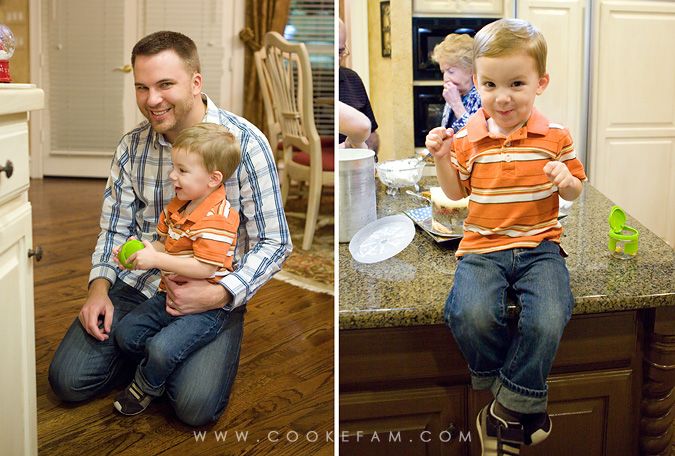 And about to sample the pumpkin pie and ice cream....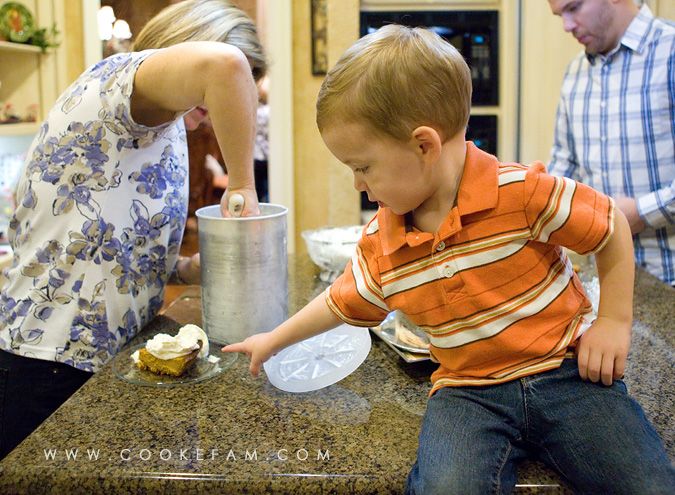 Just making coffee. This family has high demands when it comes to coffee...except for me and Casey. You better bring it when you're serving coffee to the Fairs. Luckily, Kevin knows a thing or two about the subject.
Logan finally gets to taste the ice cream, which he liked but didn't eat very much of. (Thank goodness...I don't really like sharing anyway!)