This year was the first year we carved pumpkins as a family. In past years we've just decorated pumpkins, but this year we wanted a jack-o'-lantern. First, Casey cut the top off of our carefully selected pumpkin.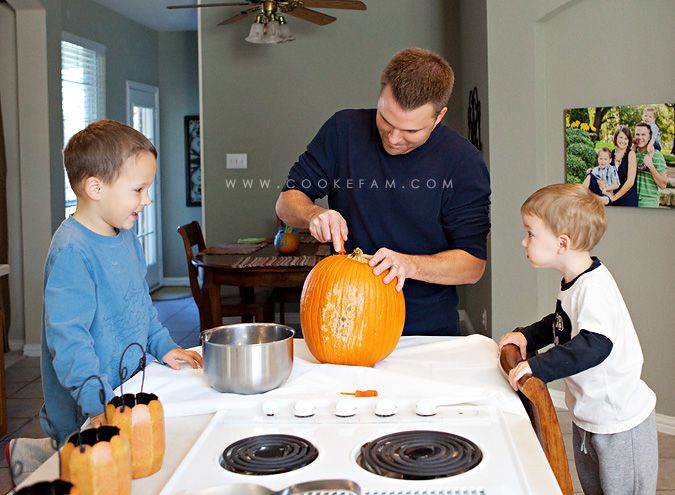 Ethan thought the pumpkin innards were...weird. Or it could have been the look on his daddy's face that freaked him out.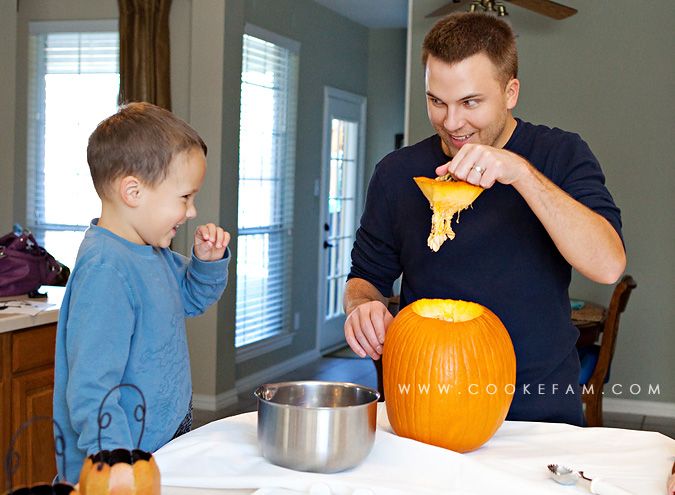 Oh, look! I'm in the photos! (Never mind that I've got no makeup on...really, never mind.) I stepped in to scoop out the "stuff" inside the pumpkin. I used one of our ice cream scoops, which is a deep spoon with a serrated edge. Perfect for scooping out a pumpkin.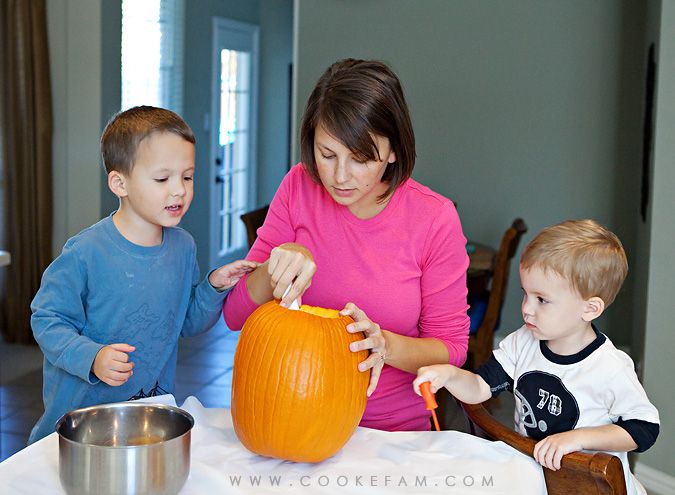 Still freaked out by the pumpkin innards. Silly kid.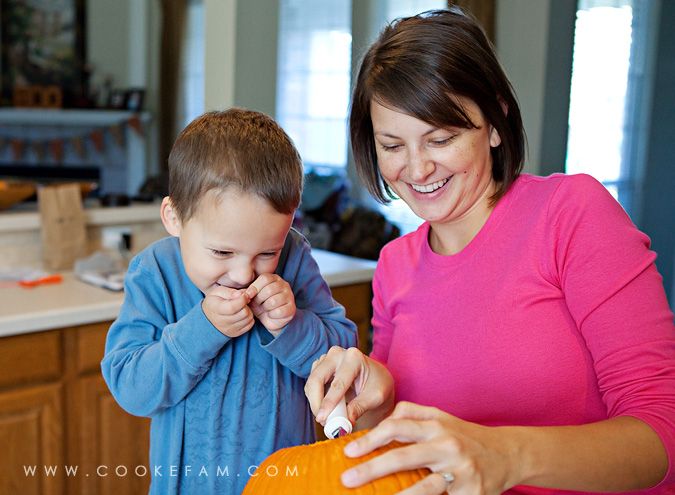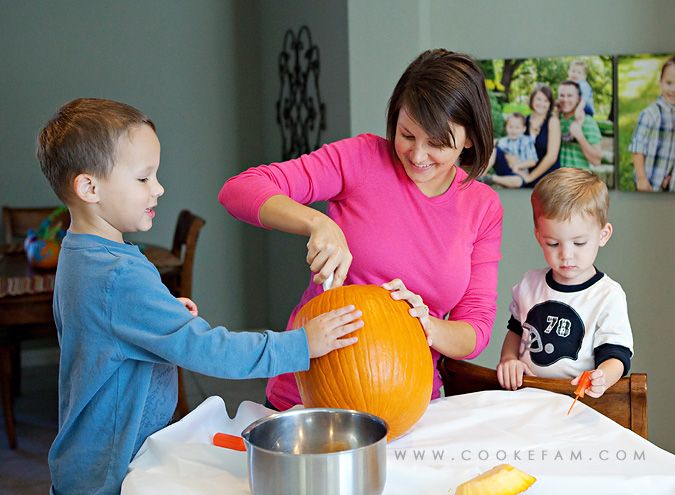 Our totally cleaned out pumpkin and two little boys with some funny expressions. I don't remember what produced the expressions or why they each have their hands on the pumpkin as if to bless it.
Now daddy set to work transferring our selected pattern (Mickey Mouse) to the front of the pumpkin. As per the website instructions, we poked little holes all around the pattern to mark it on the pumpkin.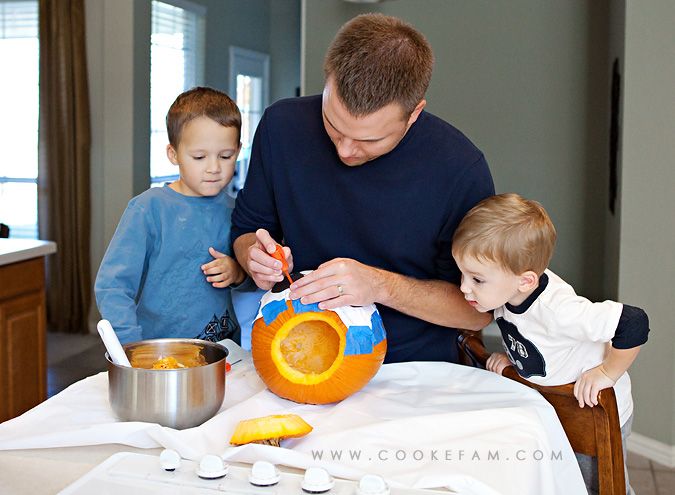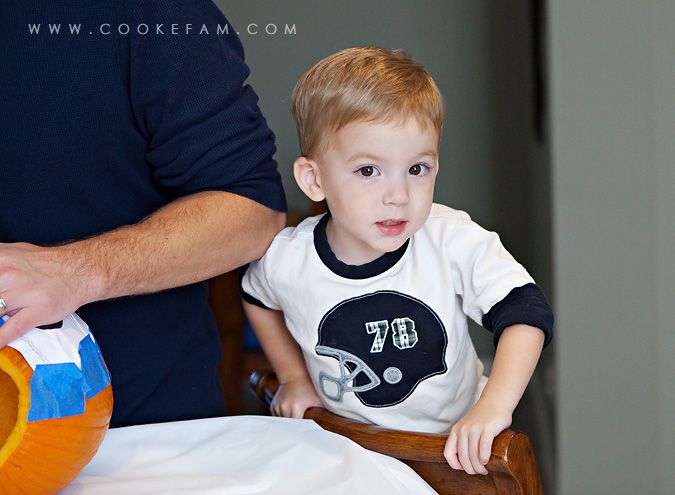 What a cute little mischievous boy...I love how you can't see his mouth at all, but his eyes and cheeks say he's smiling.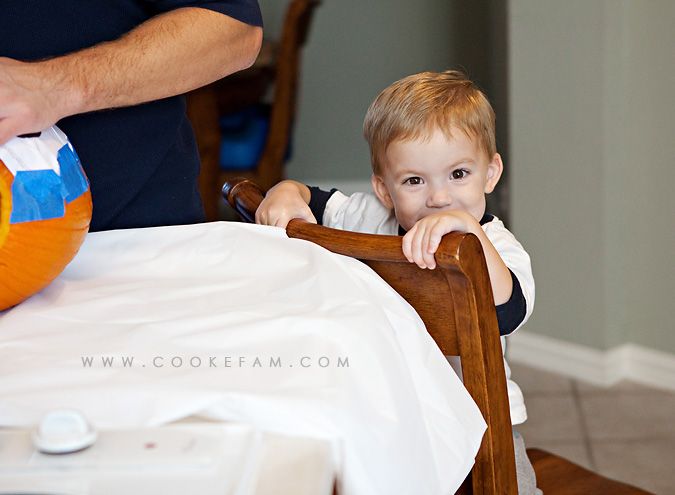 The hole-poking was a somewhat tedious process.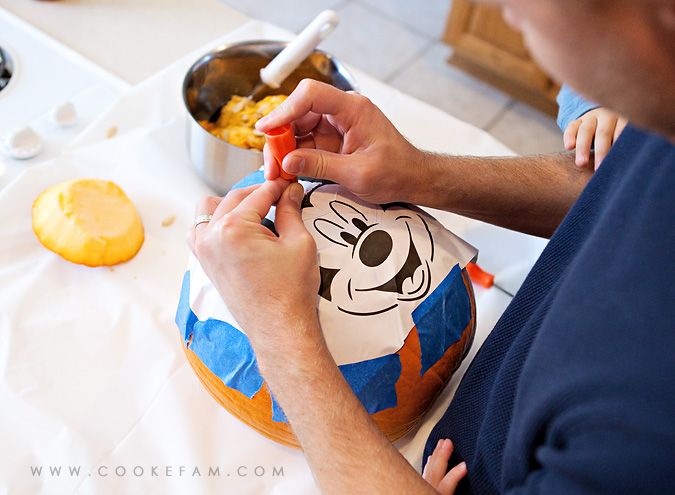 The boys found entertainment where they could while waiting for the carving to begin. Using the pumpkin top as a hat, for example.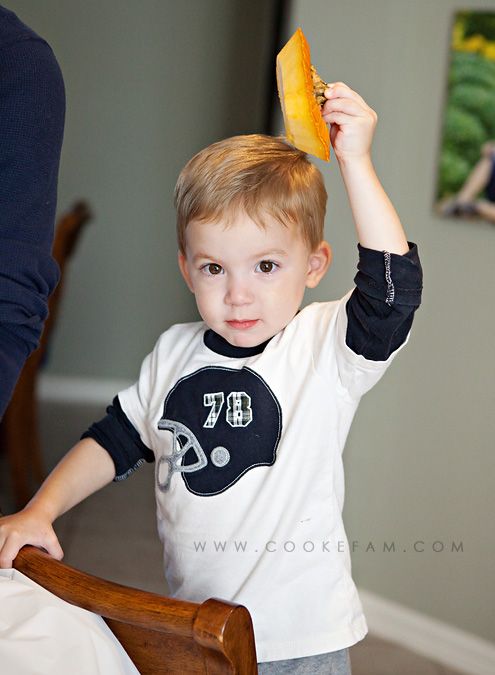 Or scooping up a big spoon-full of pumpkin stuff to wrinkle our noses at again.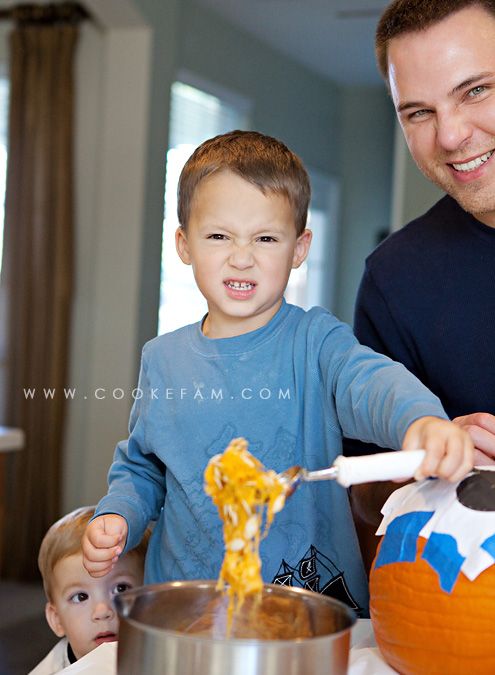 You can barely see the pattern in our pumpkin below. But, it's about to become more obvious...let the carving begin!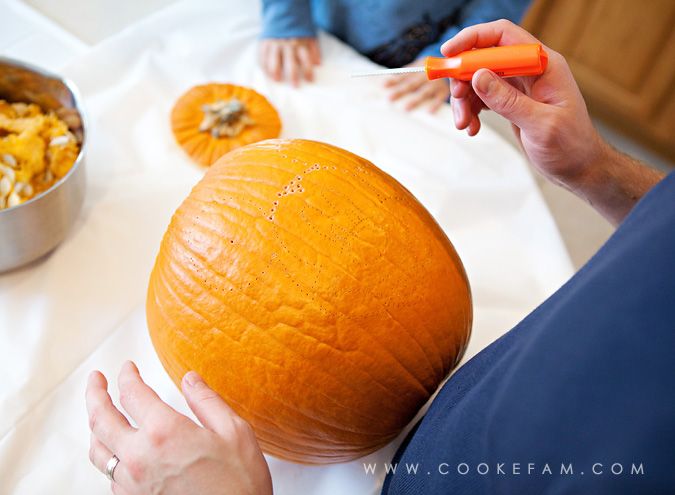 Again, not sure what was so funny, but more than likely it was just two boys being silly.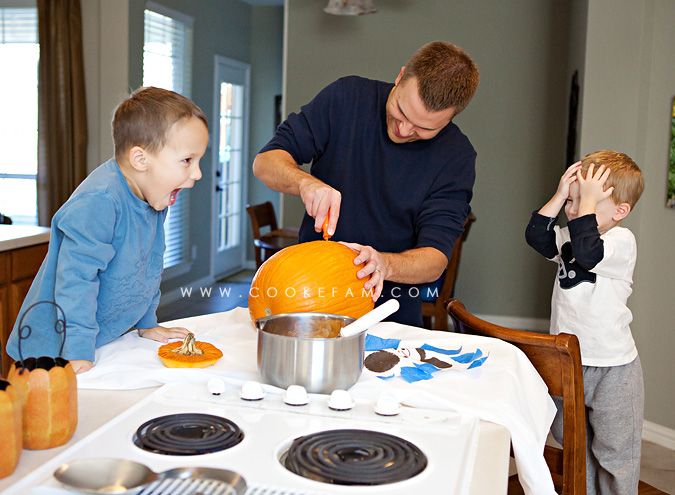 Popping out the first piece...one of Mickey's ears.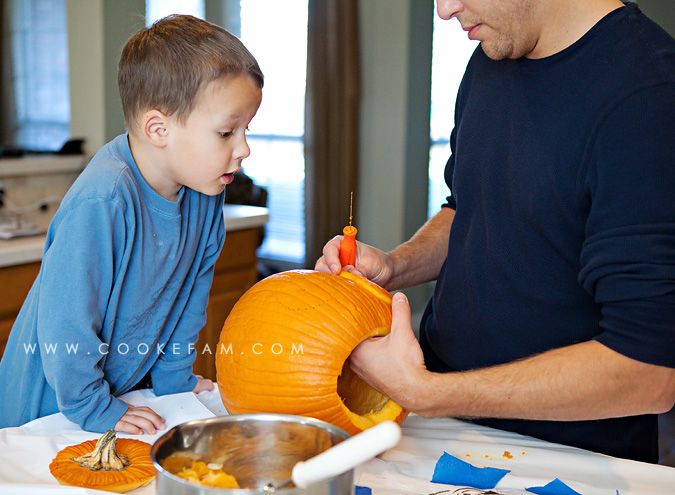 Someone was enjoying this whole process.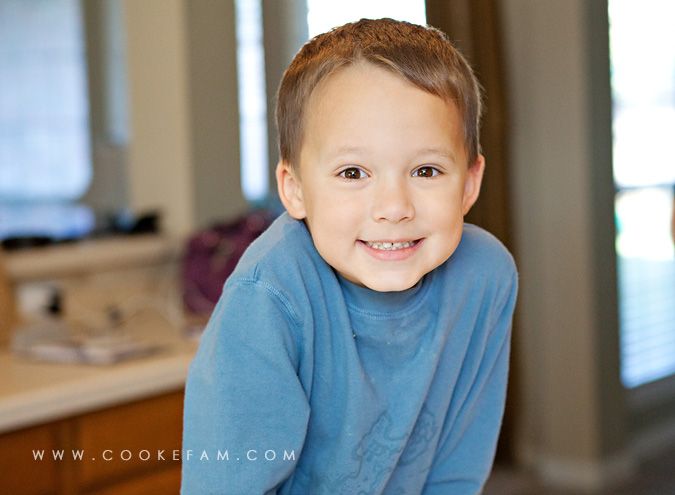 And someone else worked very hard on this pumpkin so the boys could have their Mickey jack-o'-lantern.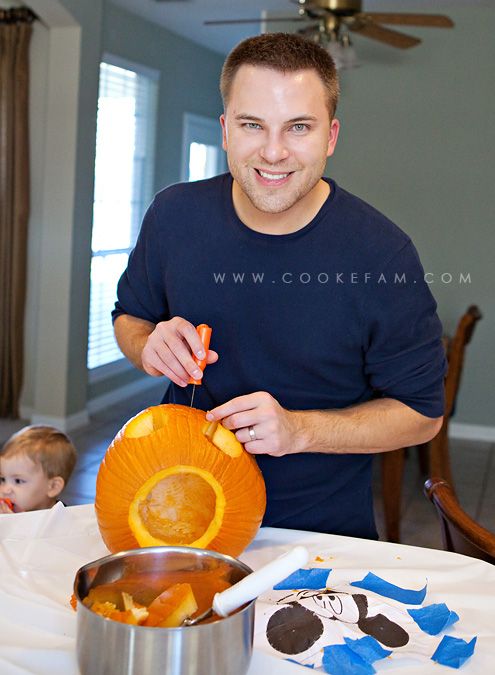 This photo definitely doesn't show it, but they were totally thrilled by seeing Mickey carved out of the pumpkin.
Even more thrilled when we turned out the lights and lit him up from the inside!