We went to our church's Trunk or Treat event again this year, which was the Sunday evening before Halloween night. Another excuse for the boys to dress up, which they love. (And me too.) We crashed my parents trunk again this year because I did not get my act together on that, although I did contribute candy.
Take note that a certain 2 year old was such a stinker as to demand a "pop" (lollipop) before the trunk or treating even began. Good thing his Mimi is obliging to his every wish!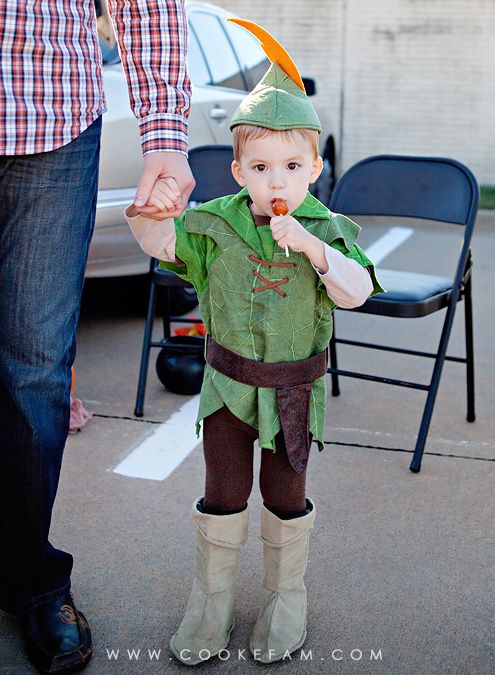 Ethan was an old pro at collecting candy. He definitely remembered from
last year
what he was supposed to do. However, Logan was only 15 months old at Halloween time last year so (as you can see below) he was not quite up for talking to strangers because he did not yet understand that they would give him
candy
. He leapt into daddy's arms at the
first
trunk.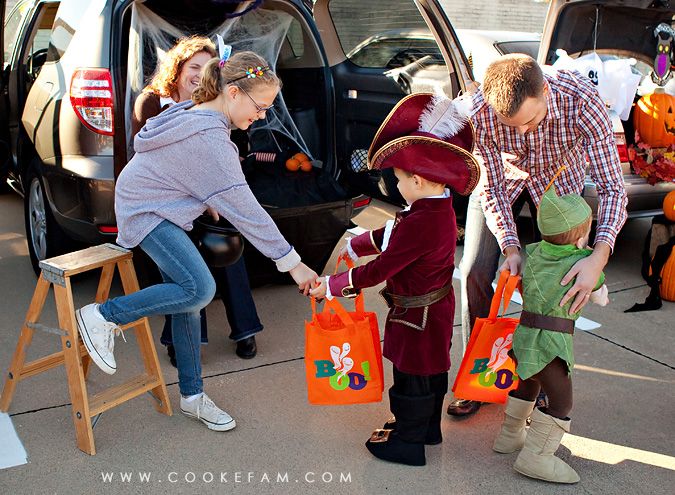 I don't know if this was a good idea or not, but I told Ethan that he would not be allowed to have any candy if he did not say "thank you" to every person that gave him some. And what do you know...it worked! That child said "thank you" to everyone without me reminding him once. To his credit, he is usually really good at doing that anyway.
Logan spent the first half of the trunk circuit being carried by daddy...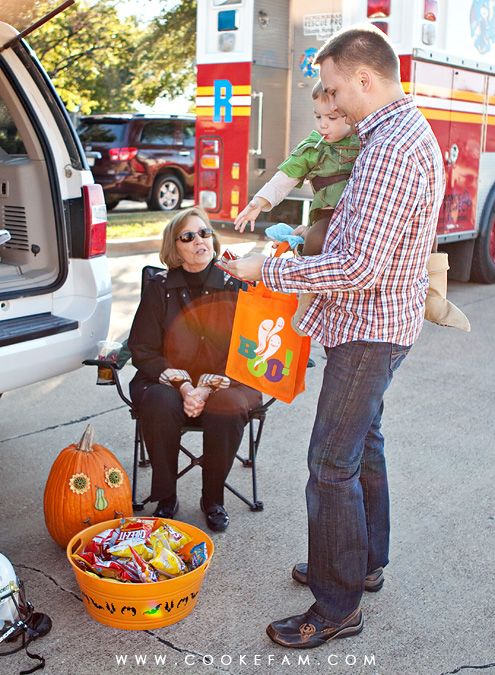 Ethan is so in love with all stuffed animals that he was hugging a stuffed spider from my mom's trunk here.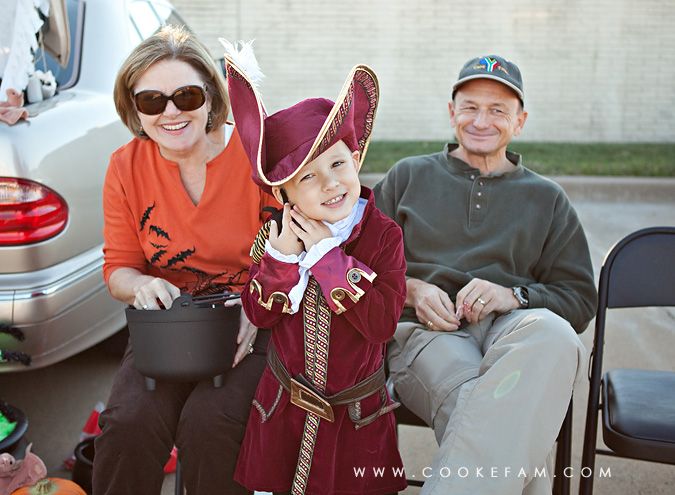 Finally Logan caught on to the routine and he walked the rest of the way around by himself. He would not carry his bag, though. Another stinker move.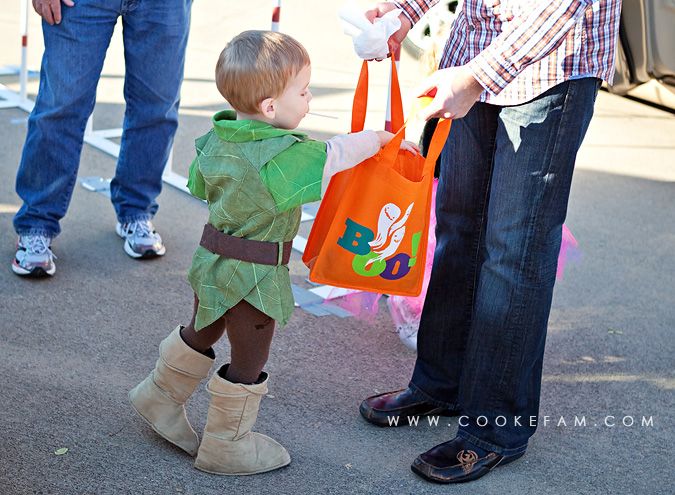 Ethan's best buddies from church were there, of course. Super Why (Ashton) and the Mad Hatter (Blake) came to say "hi" and snap a photo.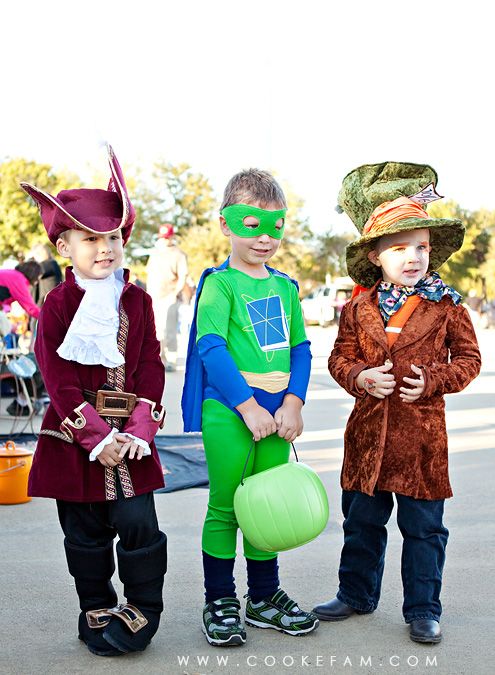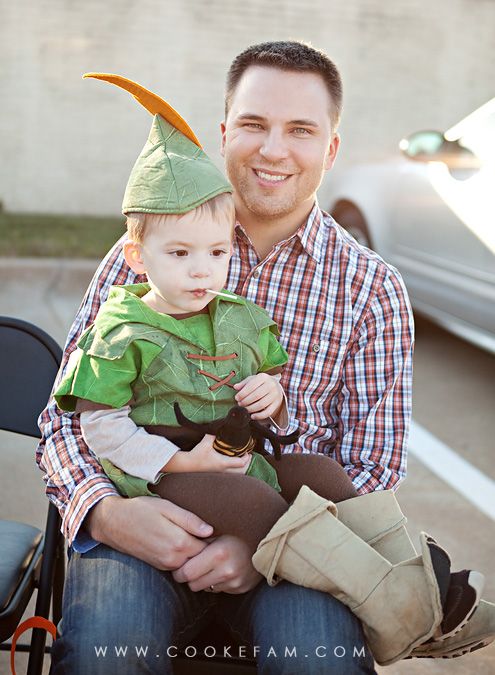 My mom has this broomstick that cackles and moves around "magically" when you come near it. Ethan was testing it out. Most of the kids get a kick out of it...those that aren't scared that it spontaneously moves and makes noises.