After our
first visit
to the
Big Orange Pumpkin Farm
, we went back a week later. For a couple of reasons: 1) the boys really loved it the first time, and 2) Mimi wanted to go with the boys. This time we went on a weekday morning and although it was fine on the more-crowded Saturday, it was wonderful to have the place nearly to ourselves first thing on a Monday morning.
Ethan and Mimi get close to feed one of the Longhorns.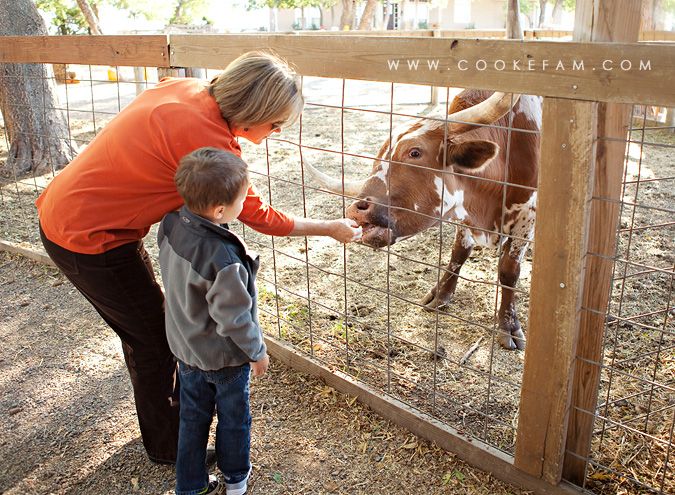 And Logan remains at a safe distance.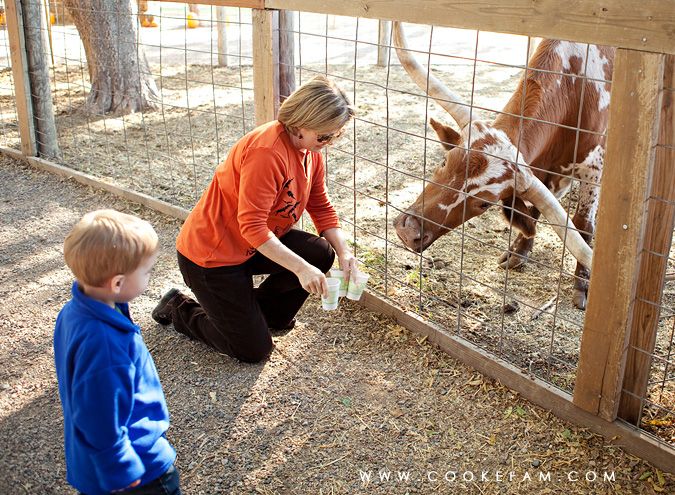 Ethan feeds a smaller Longhorn all by himself.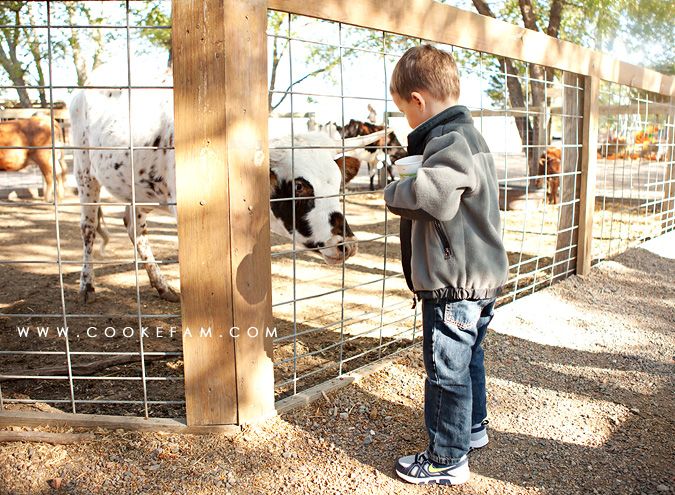 Next up were the eager goats, who took the cup immediately from Ethan's hand and tipped it back. That one emptied it in about 5 seconds.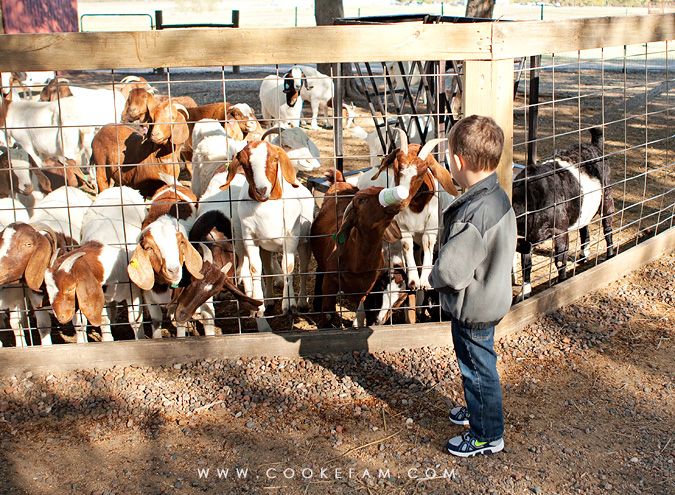 And Logan remained at a safe distance.
Ethan petting the sheep...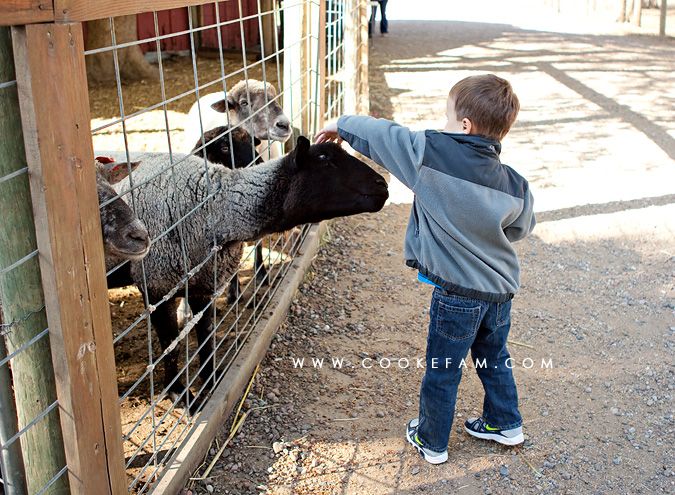 ...and then giving up another entire cup of food to the hungry sheep. Ethan clearly got a kick out of that.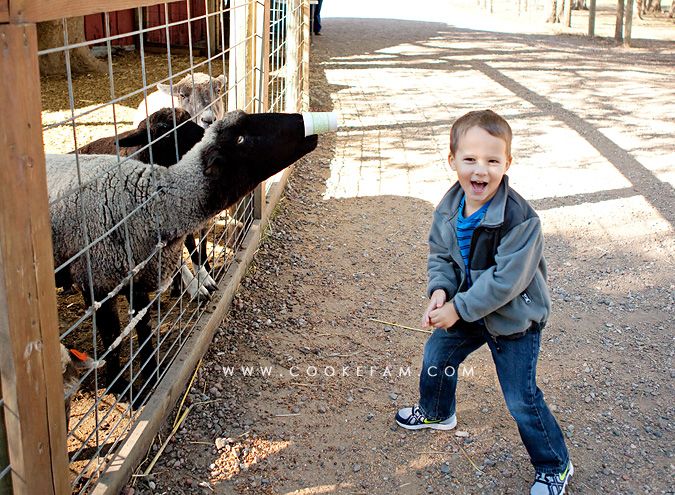 Then he said, "
mom, take my picture with the sheep
." Ok, son. No problem. I love that kid.
Mimi helped Logan get a little closer to the goats...close enough to touch them!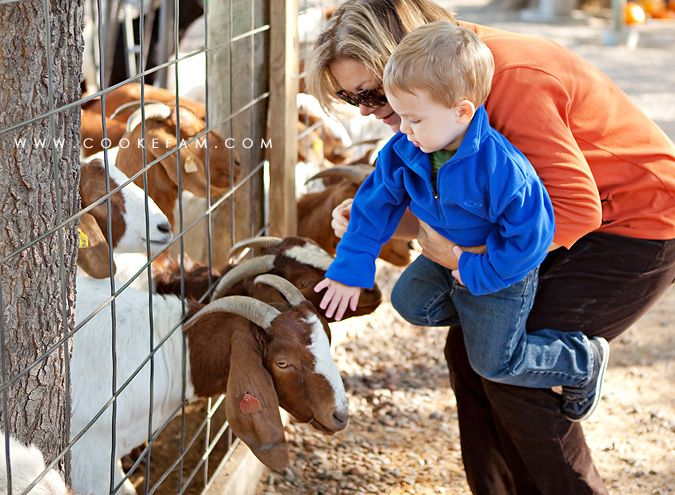 "
Look, mom...I touched it
!"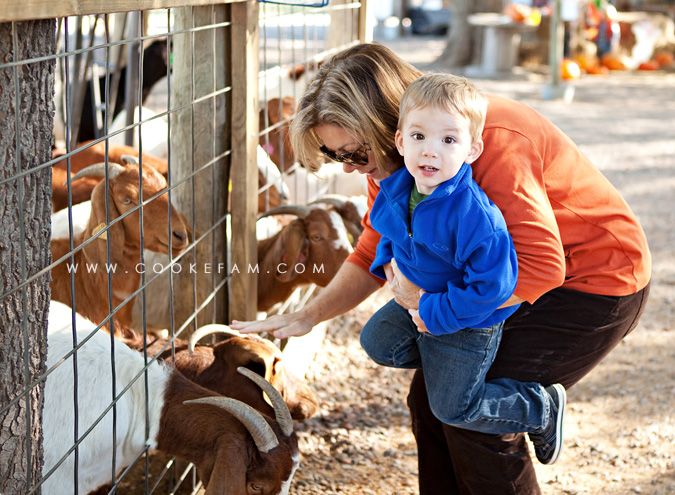 After spending some time with all of the animals and giving them all the food cups we had, we rode the big hay ride again. Ethan looks so funny with his fake smile...something that is very common for kids his age. However, I suppose it is a good thing to capture this funny smile too. We will look back on it and laugh.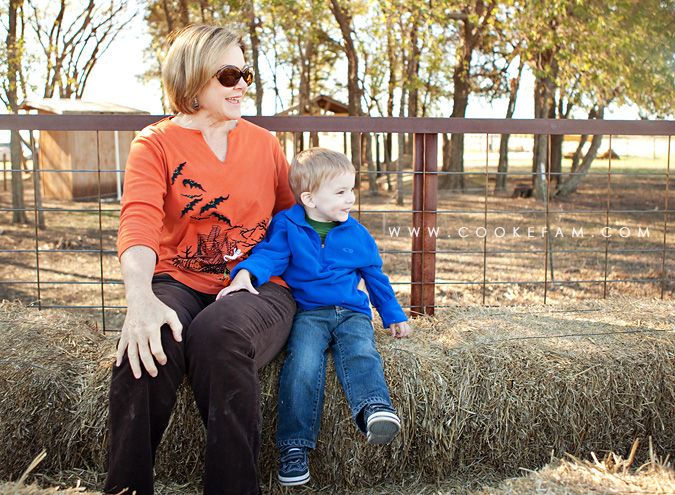 After the hay ride, we took some time to pick out our special pumpkins. Logan looks way too grown up in this photo below. He's wearing Ethan's fleece pull-over and big boy tennis shoes.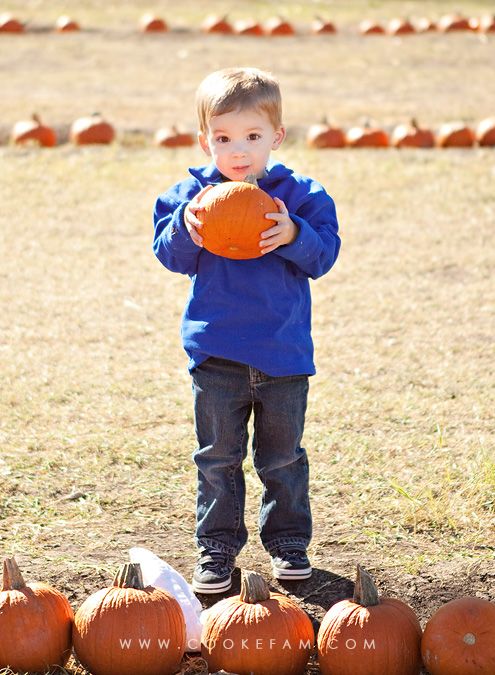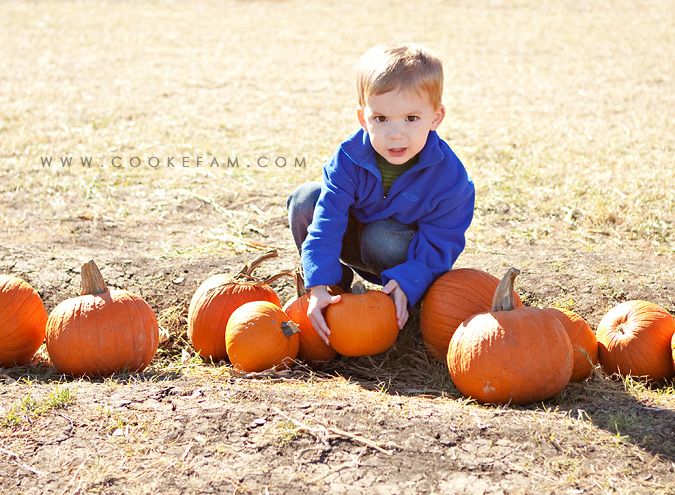 Ethan took his time finding the perfect pumpkin. And picked up about 20 before he settled on one.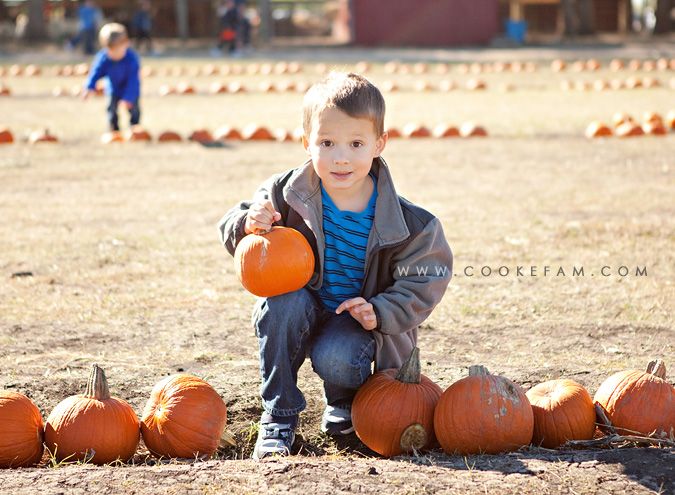 Our second trip to the pumpkin farm was a success and on the way out we stopped to take a cut-out photo to commemorate our morning spent there. We took our pumpkins home and the boys were thrilled to use them to put the final touches on our fall decorations.