By the time Halloween rolled around this year, the boys had already gathered candy from their costume parade at preschool and from
Trunk or Treat
at church. But (at least this year) the trick or treating was not about the candy for them. It was all about the experience. Ethan had been asking me all month long when we would get to go trick or treating.
Here are the two eager little boys, all ready to go. So ready, in fact, that I'm shocked we got this photo. I may or may not have told them they couldn't go until I got a photo. (Hey, it worked!)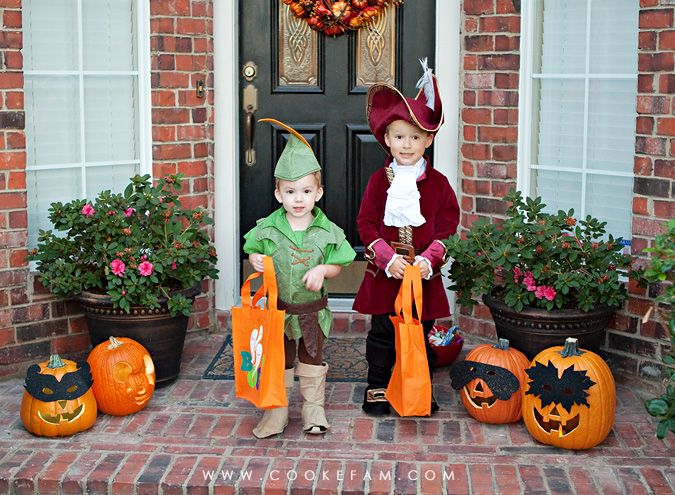 When we set them loose, they took off...holding hands. So cute.
This was the first house. Notice that Logan had gotten over his fear of approaching strangers. He remembered the drill from Trunk or Treat just a few days earlier.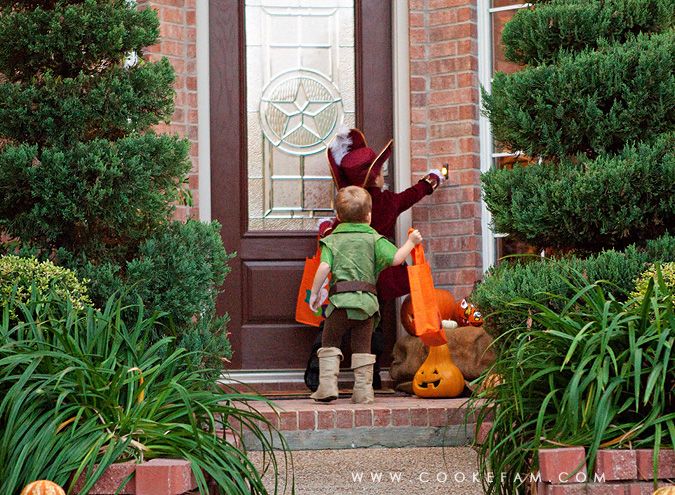 There are a handful of houses in our neighborhood that go all out with Halloween decorations. And they all hang out in their front yards to chat with the neighbors while the kids trick or treat. I think it's great, actually. This house had these awesome bubbles that totally fascinated the boys (and Casey and me for that matter). Instead of popping, they would "poof" into a small cloud of dust when you touched them. So cool. It reminded me of something you'd find in a Harry Potter novel. We pretty much had to pry them away from the bubbles.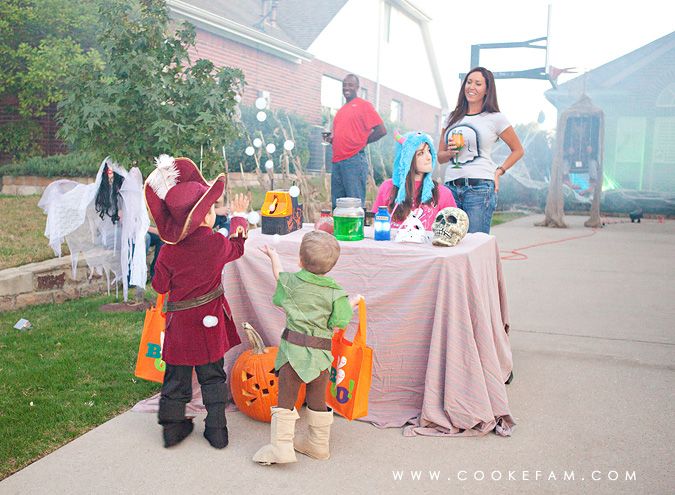 When it started getting dark, we gave the boys these glow-in-the-dark pumpkin necklaces that I'd gotten in the dollar section of Target. It was so fun for them since we rarely (if ever) walk around our neighborhood at night.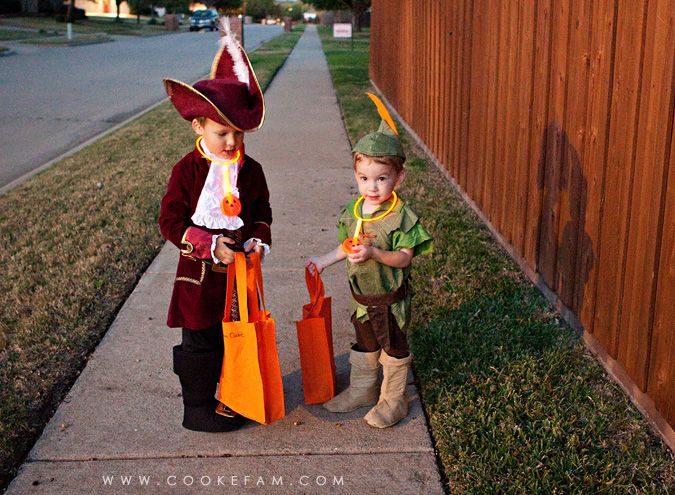 After we went around the block, we came back home to sort through the loot. What you see pictured below is all they brought home. We didn't go to that many houses, but they were so pleased with the "experience" anyway. While they were sampling one (or two) pieces of candy, they got to hand out some candy to trick or treaters at our door, which was so fun for Ethan. He loved it. A quick bath and thorough teeth brushing and then it was (past) time for bed. Despite the sugar consumed, they both crashed after their fun Halloween night!