The day before Christmas Eve we made our annual Christmas cookies. This year, Logan got to help us. He was just pretty sure that he would need his tools to make cookies.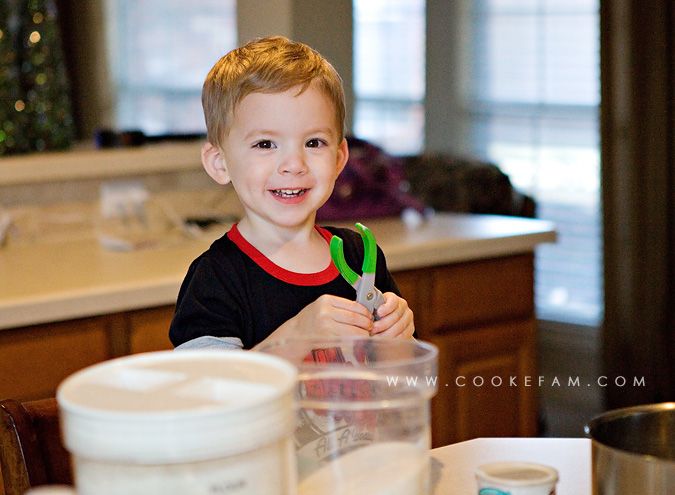 Ethan is a pro at adding ingredients now.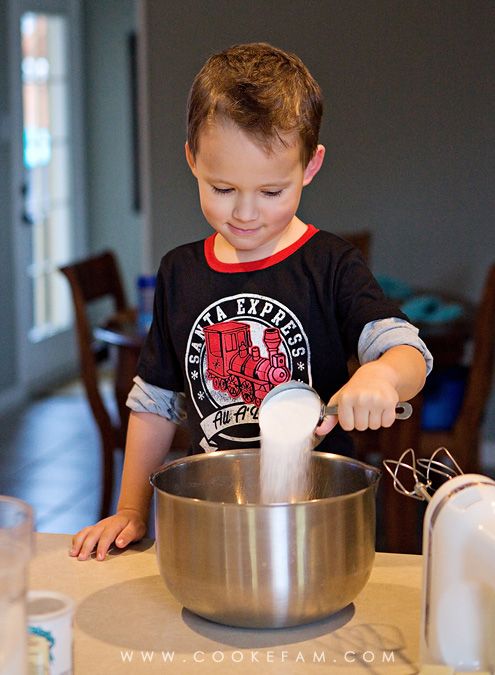 The recipe we use for our sugar cookies (from
Bake at 350
) calls for two sticks of butter cut up into pieces...so I give each one of them a stick to put into the bowl.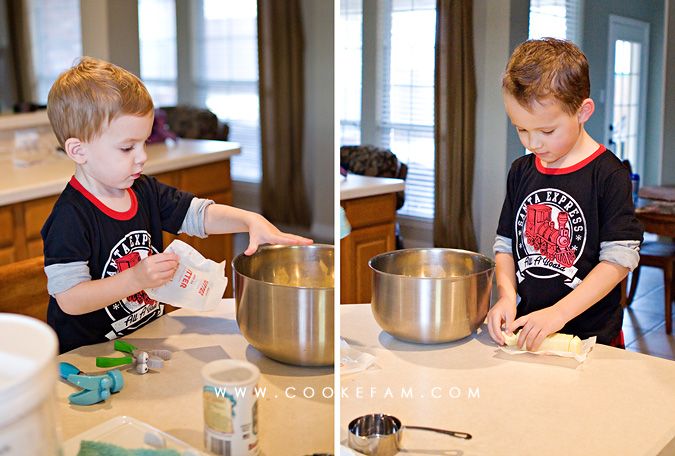 Ethan has also gotten very good at cracking and adding the eggs...without dropping shell pieces into the bowl.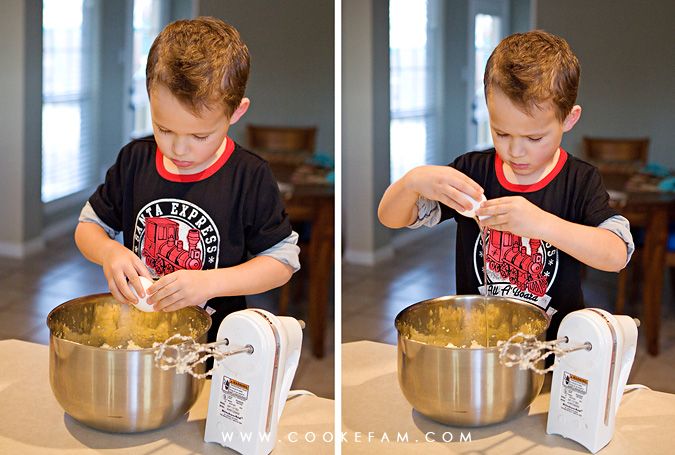 Here's Logan adding some baking powder...and very proud to be doing it without any help.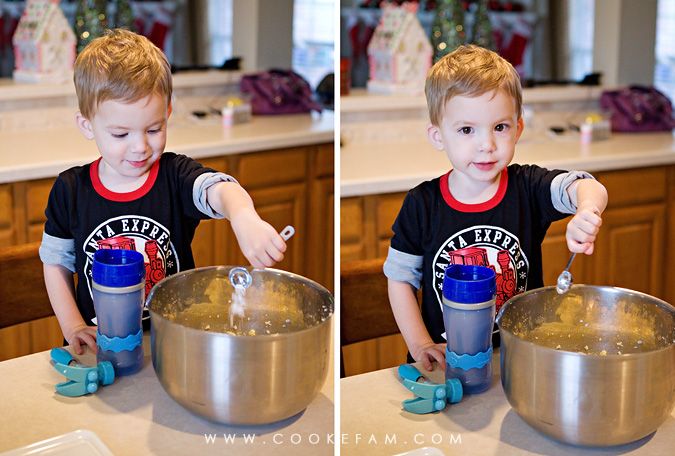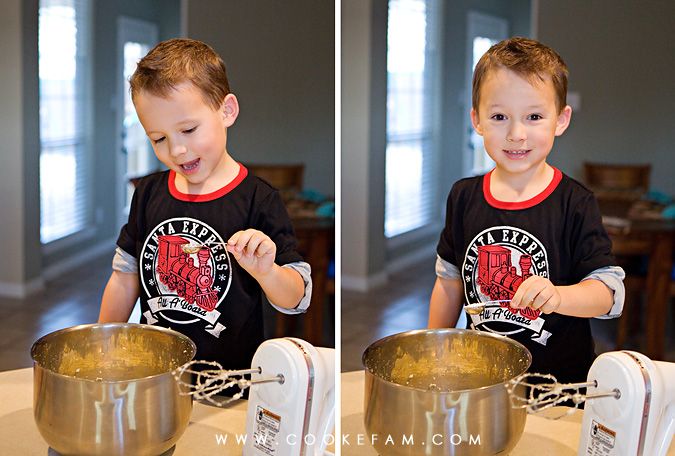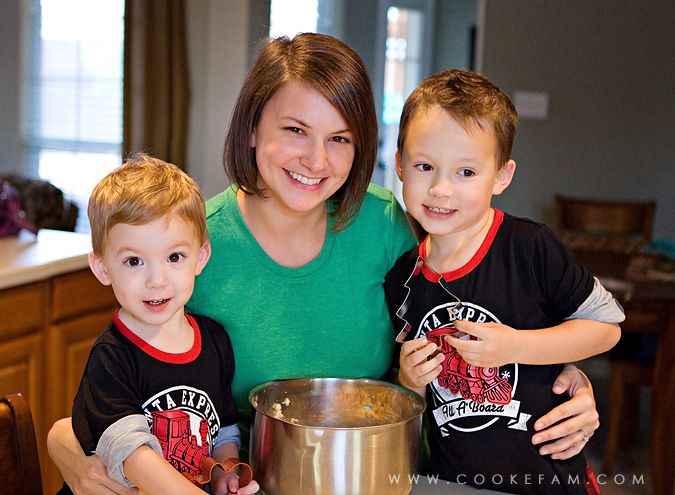 After our dough was mixed, I gave each of the boys a small portion to roll out. Using the rolling pin is always a favorite. We are still working on the proper technique for even thickness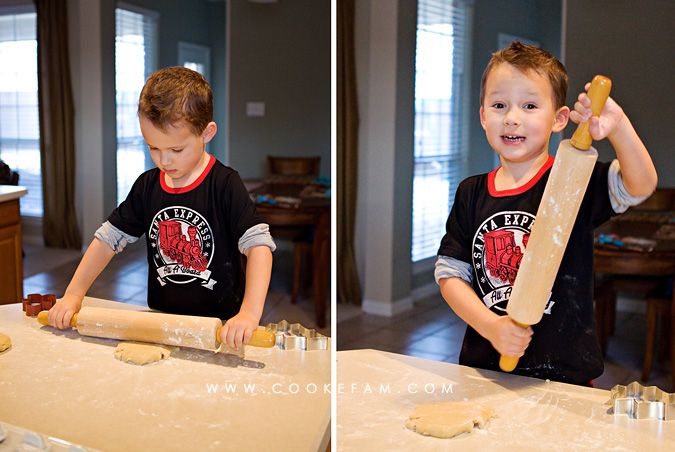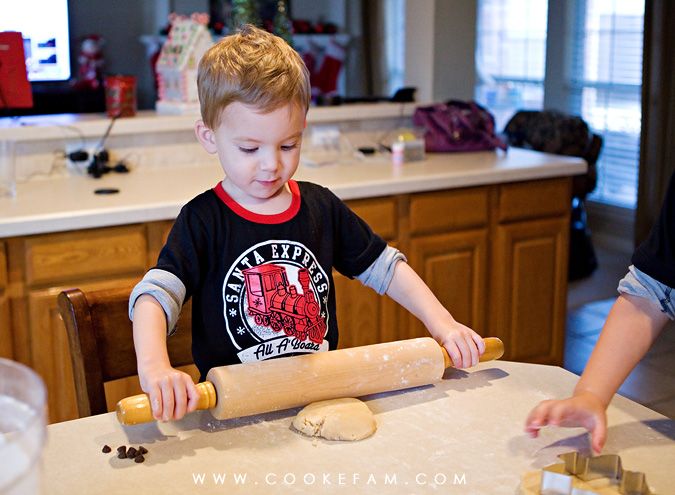 Logan is thrilled to be using the rolling pin.
Then the boys used their dough to cut out some Christmas shapes. After they were done, I stepped into to help roll out and cut out the remaining dough. We baked our cookies and let them cool overnight since we didn't have time to decorate them that evening.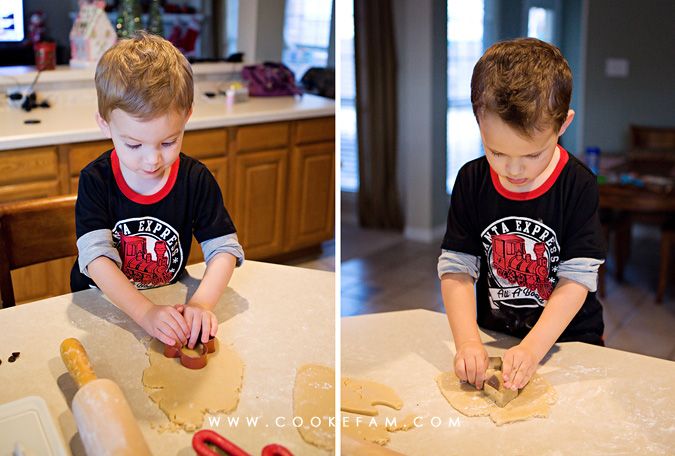 Right after breakfast on Christmas Eve, we got busy decorating our cookies.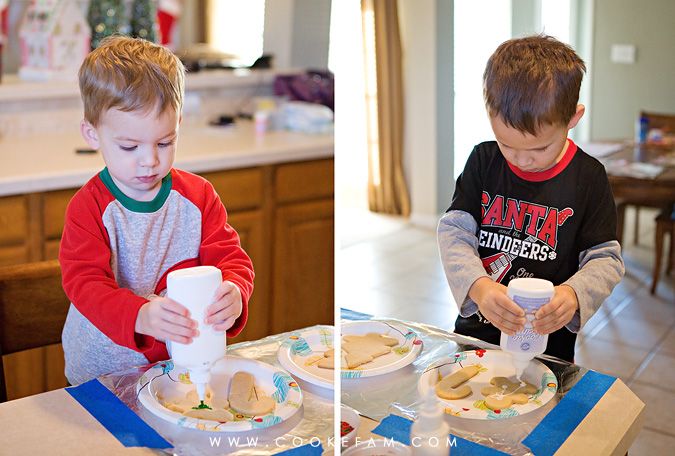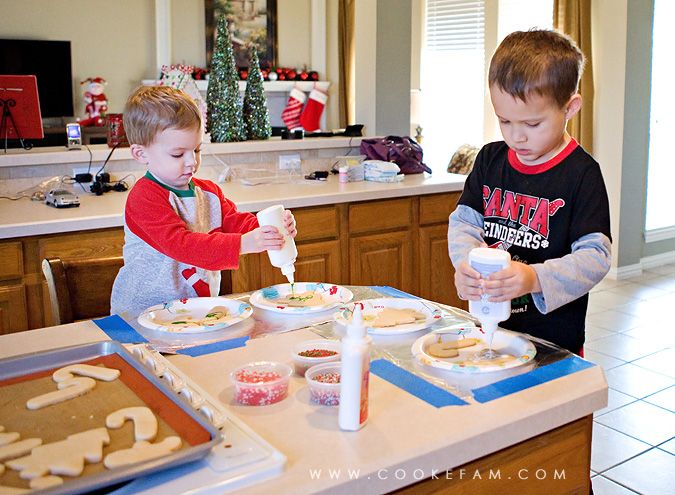 Logan went a little nuts with the sprinkles. He took fist-fulls and dumped them on his cookies. This is why I have them decorate on paper plates...they contain (most of) the sprinkles.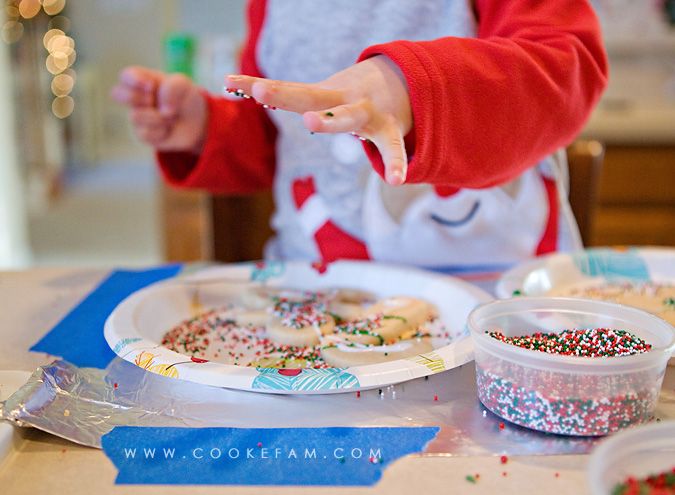 Ethan was a little more precise in his sprinkle placement. They each decorated a Christmas tree, candy cane, and gingerbread man cookie. And then I finished up the rest.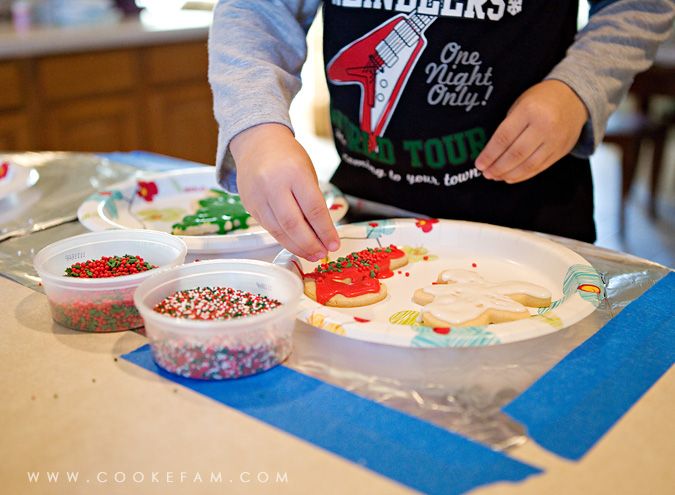 Here's what their cookies looked like this year. Santa got to eat Logan's Christmas tree cookie that night.