Our Christmas celebrations began the Saturday before Christmas this year at Memaw and Papaw Cooke's house. I hardly recognized the place because they have completely remodeled the living room and kitchen since I last saw it. Logan dove right into playing with this (second) cousin Lily.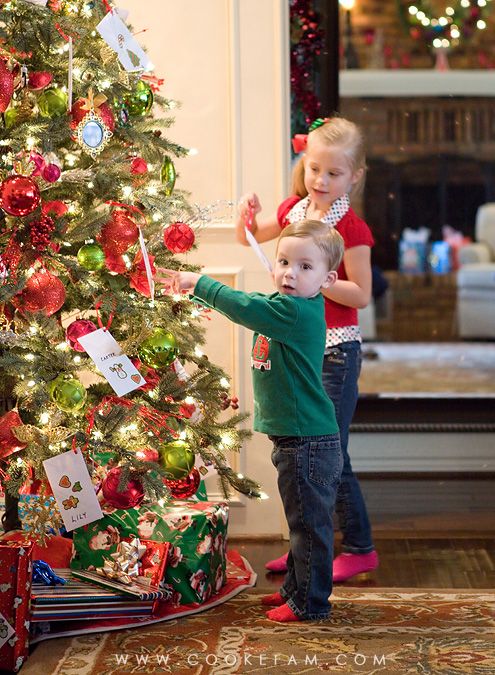 We were the first ones to arrive that day and since these occasions are not known to start on time, the boys had a great time playing with Lily inside and outside before everyone arrived.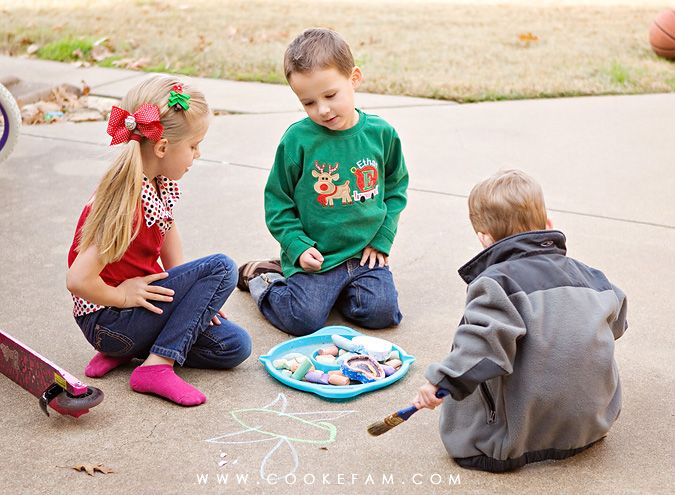 Then, when the cousins arrived, the games really began. Ethan wanted so desperately to keep up with them playing basketball, but he's lacking in the height department just a little right now. They still included him and he had so much fun.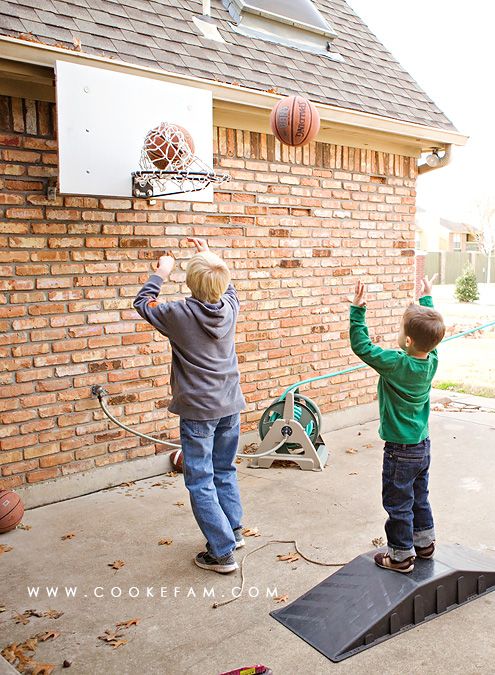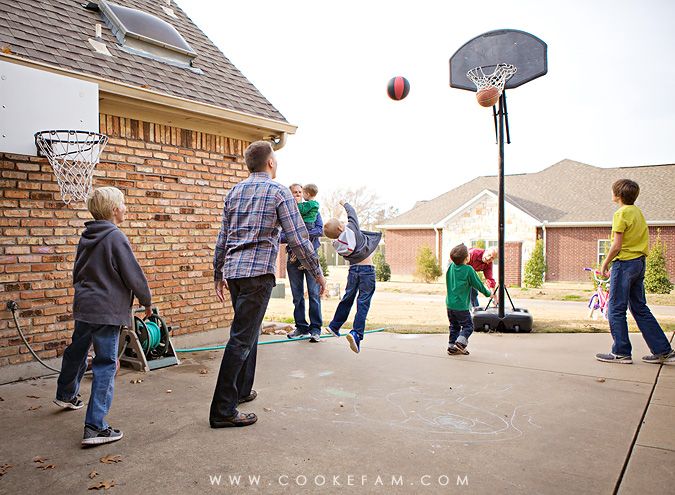 Holding a rice crispy treat (that somehow made it's way into his hands without me knowing) and a basketball at the same time is not easy. Especially when the basketball is 1/3 of your whole body size.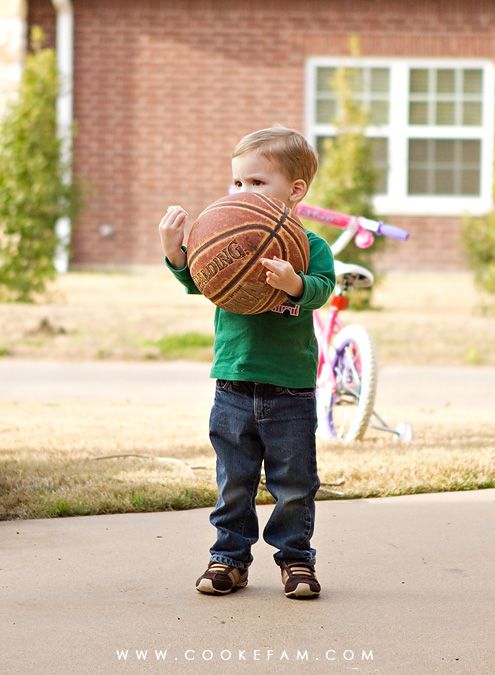 Ethan finally got a little boost to make a basket...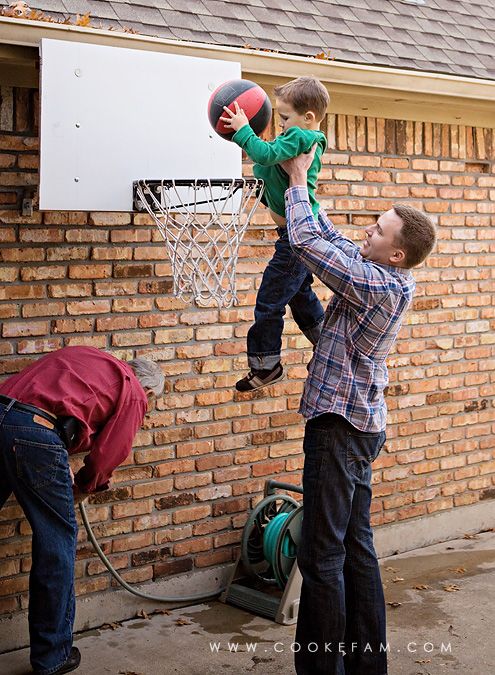 After the outside games, we all had a meal (really late lunch or early dinner...either way it was good). Then the kids presents were passed out...and opened.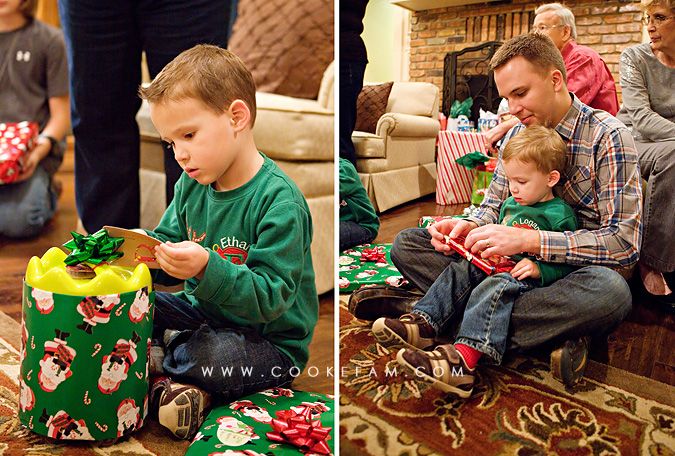 And the kids couldn't wait to play with their new toys. Ethan joined a few cousins on the kitchen floor...the only reasonable place to allow 4 kids to play with play doh.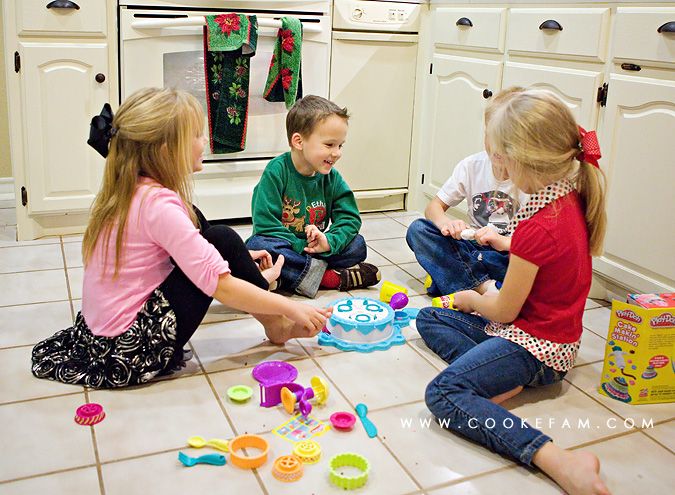 Meanwhile, Logan found an interesting new "toy" of his own...Papaw Cooke's bass.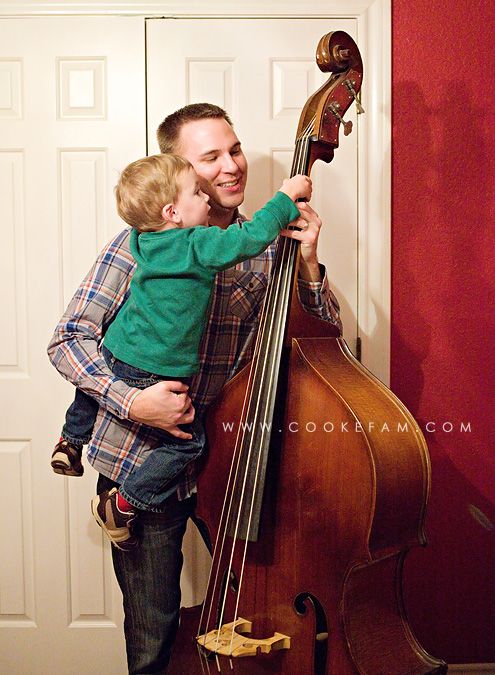 What ensued (only a few minutes after this photo was taken) can only be described as a complete meltdown on Logan's part. Poor kid had not had a nap that day (which is very, very rare for him), so he went totally nuts. And we left immediately. It was past the boys bedtime anyway....and no, they did not sleep in the car on the hour drive home. They like their beds too much. Despite our dramatic exit, we had a great day spending time with extended family that we just don't see often enough.