Our second Christmas celebration was on Christmas Eve (day) at Nonnie and Papaw's house (Casey's parents). The boys were immediately thrilled that Kinsler (Aunt Chelsea and Uncle Chad's dog) was there. Oh, how they love him. They are really working on us to get them a puppy of their own.
Logan got comfortable on his very large present (an electric train set!) from Grandaddy and Nana, which our train-loving boy was more than giddy about.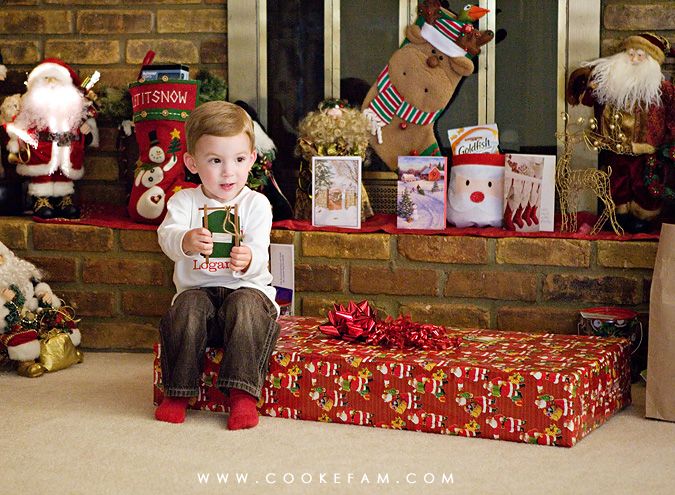 After we all ate lunch, we put in the old claymation "
Santa Claus is Coming to Town
" movie for the boys (big and little) to watch while they were waiting to open gifts. They ended up watching the whole thing, though.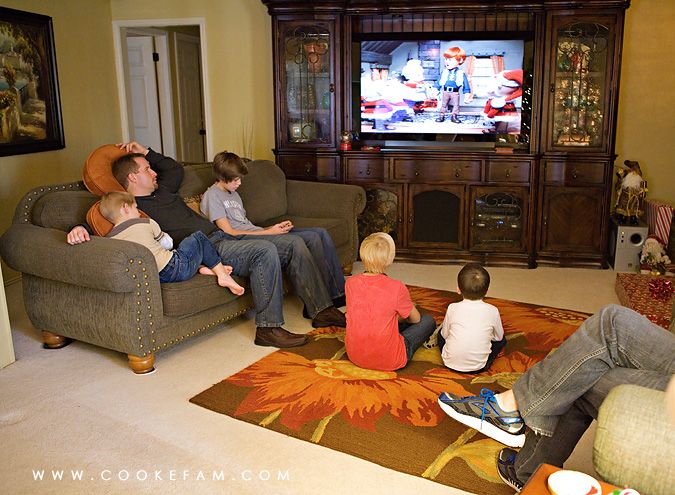 They did get out Uno after the movie...and they very sweetly include Ethan although I'm not sure he completely understands how to play.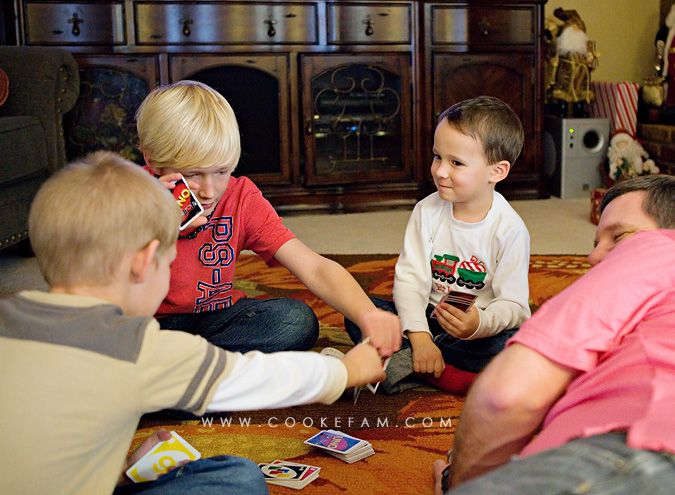 The first gifts to open were from Grandaddy and Nana since they had to go to another Christmas gathering that day. Grandaddy gives a great hug.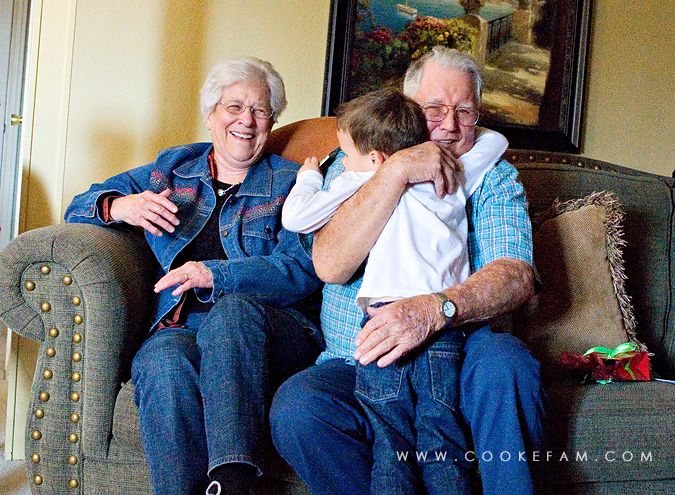 Ethan was saying "thank you" for his two dollars...which was actually a $20 bill and a $5 bill. We all got a good laugh that he thought it was two dollars because there were 2 bills. Time for a money lesson, maybe?
Ethan, surrounded by his gifts. Does he look excited or what? Logan was taking a nap at this point. Since he's used to sleeping at Nonnie and Papaw's house, he slept for about two hours that day.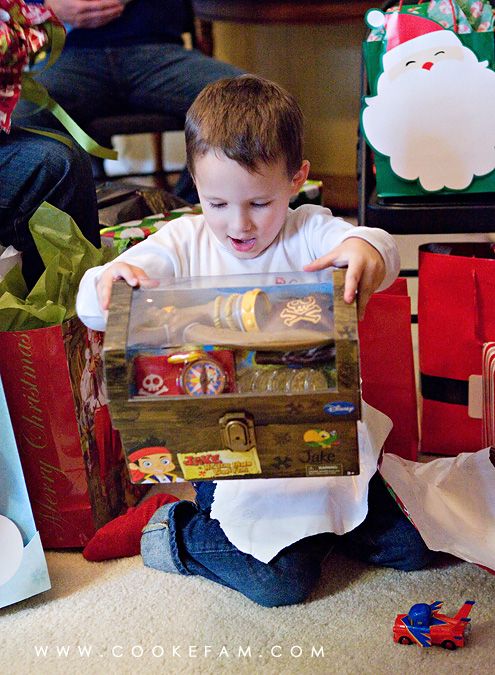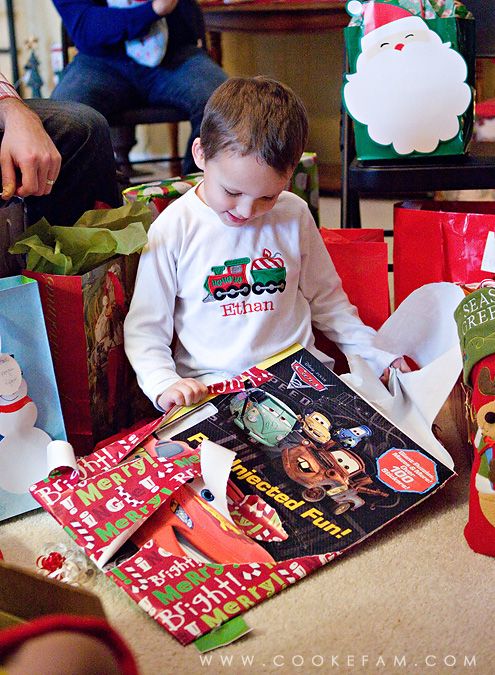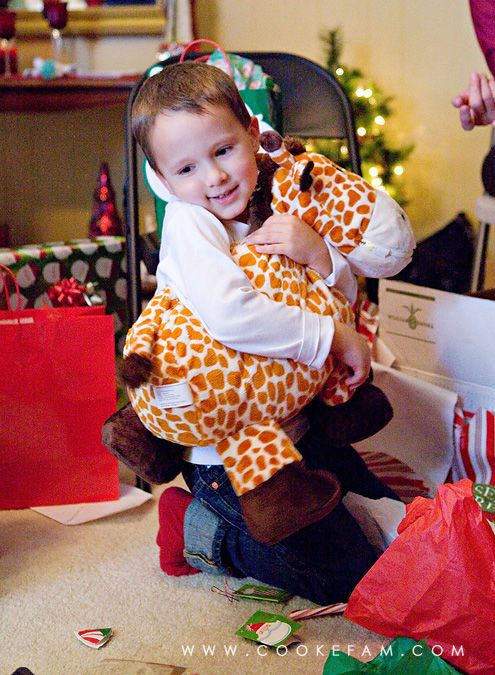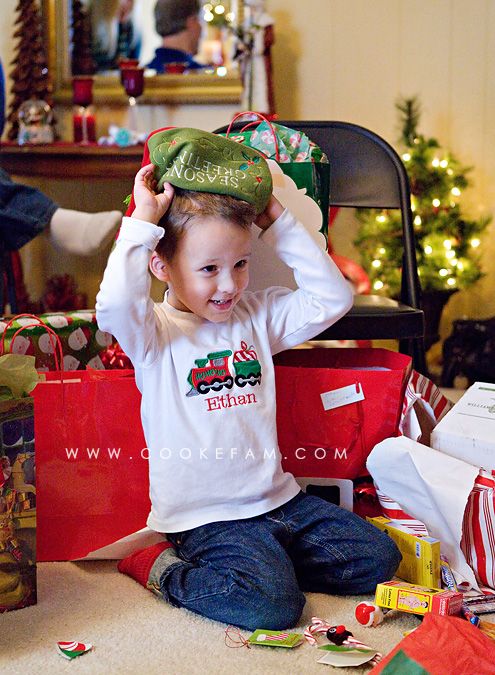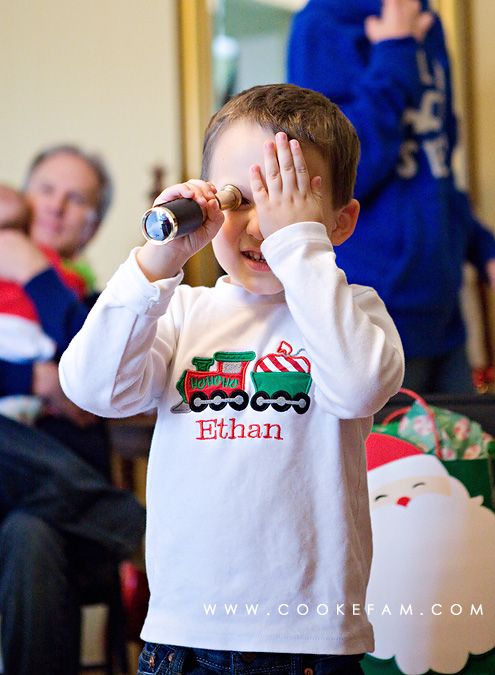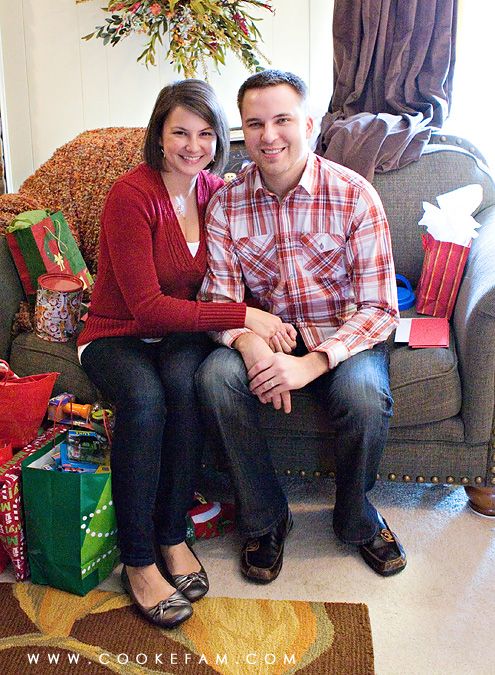 When Logan woke up, he opened his gifts and had quite the audience since the older boys were already done. First, he found the Hershey's kisses in his stocking. And he was ready to stop there. The boy loves his chocolate. He would not move on without having two chocolate kisses.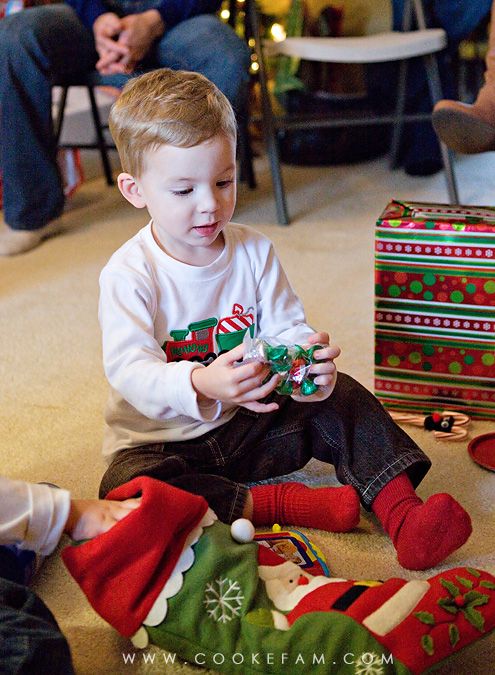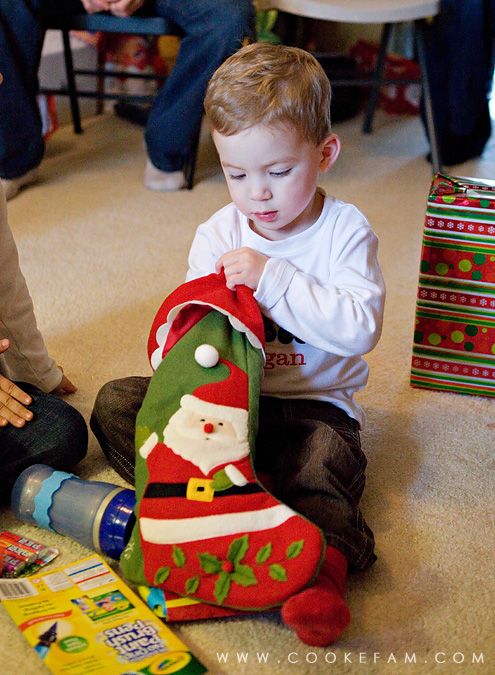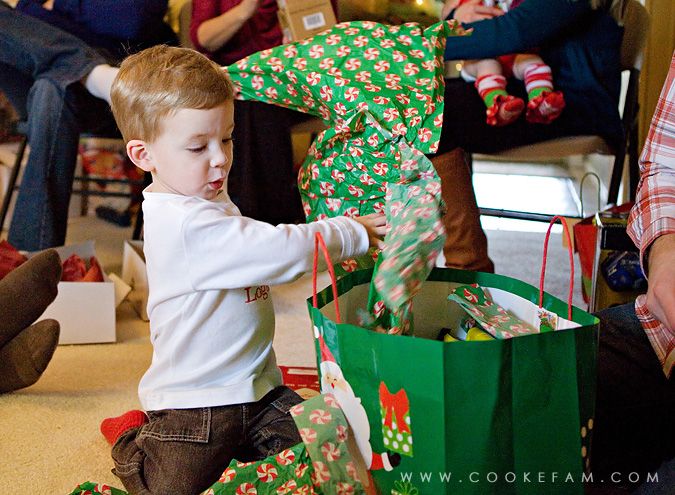 Ready to try out his binoculars right in the box....
There we go...almost.
And...like son, like father?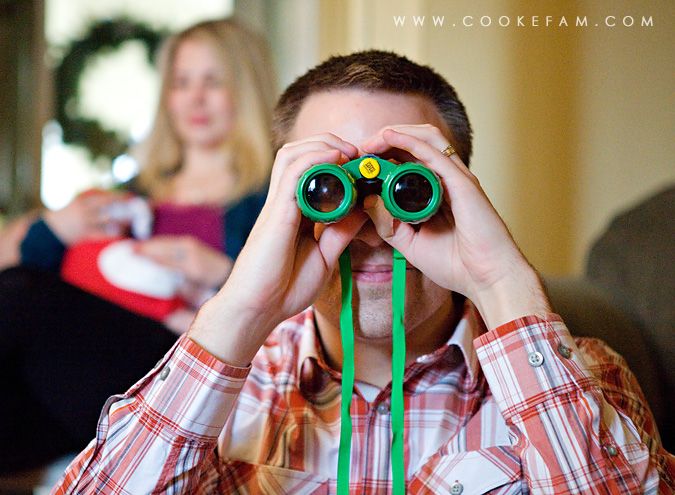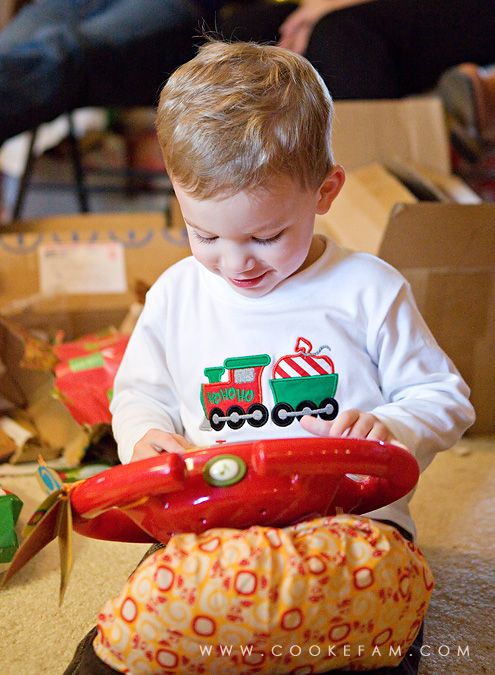 The adults opened a few gifts and then we all played with the boys' toys for a while. It was a great, relaxing day and I'm so glad we didn't have anywhere else to go. We did leave early enough to get us home in time to do Christmas Eve things at our house. (Yes, even more Christmas ahead...parts 3 and 4 coming up soon!)