Part 3 of our 2012 Christmas celebration was at
our
house. After coming home from
Nonnie and Papaw's house on Christmas Eve
, the boys took a bath and got dressed in their striped Christmas pajamas. I took some photos with them in front of the Christmas tree...something I had been meaning to do all season, but just hadn't gotten to yet.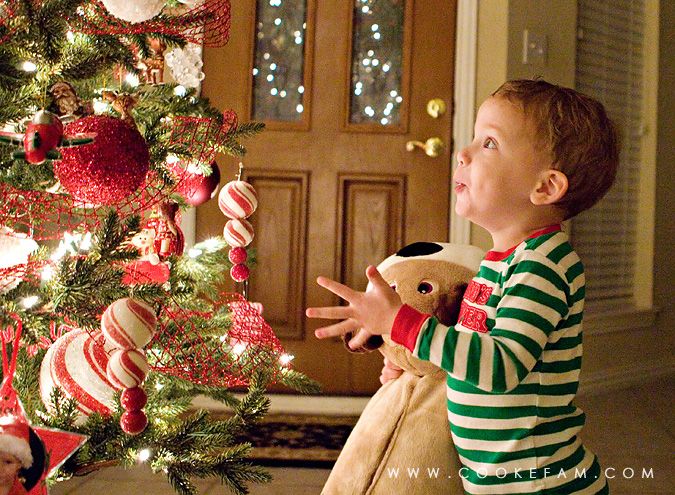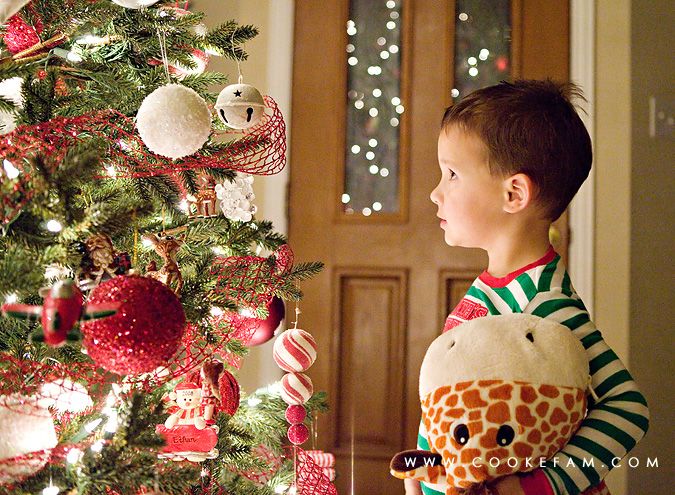 Then, we read the Christmas story (Jesus' birth) and Twas the Night Before Christmas together on the couch. This is something we do every year on Christmas Eve. After reading, the boys picked out one of their
decorated cookies
to leave out for Santa.
After setting out the cookie and milk on Santa's special mat, the boys went to bed excited about Christmas the next day. Thankfully, they both went to sleep immediately since they were worn out.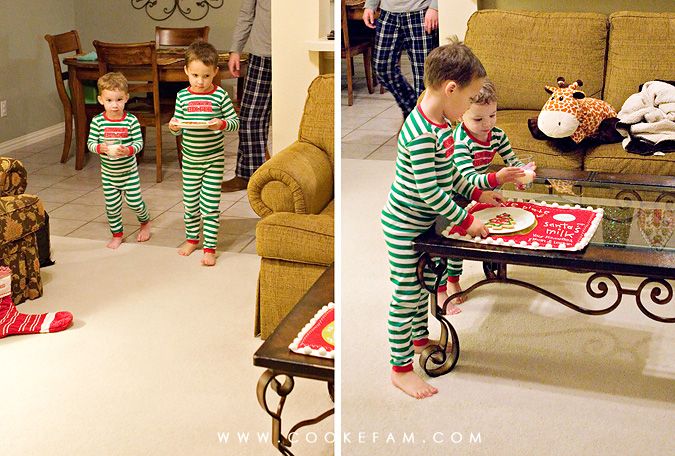 Christmas Eve night was loud and rainy with storms and very cold temperatures. In fact, on Christmas morning, when the boys woke up, it was pouring rain. (Ethan had woken up earlier than Logan so he had a little preview to their main (unwrapped) gift, but here he is leading Logan down the stairs so they can open their stuff together.)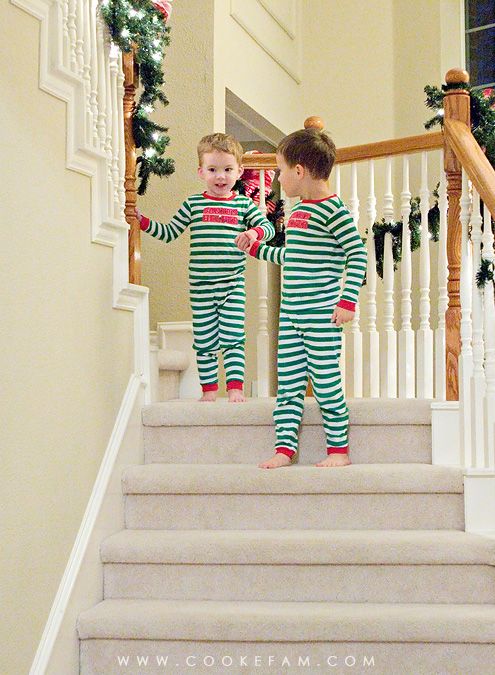 Casey and I got the boys this
Pirate's Hideaway
from
Imaginative Play Toys
on Etsy. I knew this would be a perfect joint gift and they truly love it. It is a felt shell that fits over a regular card table, which I purchased at Target. All four sides of the hideaway are decorated and there are several windows/port holes to let light in and allow them to look out from inside. That little red pouch on the left side of the door is actually a "mail box" and came with four felt envelopes, which have been a big hit with the boys.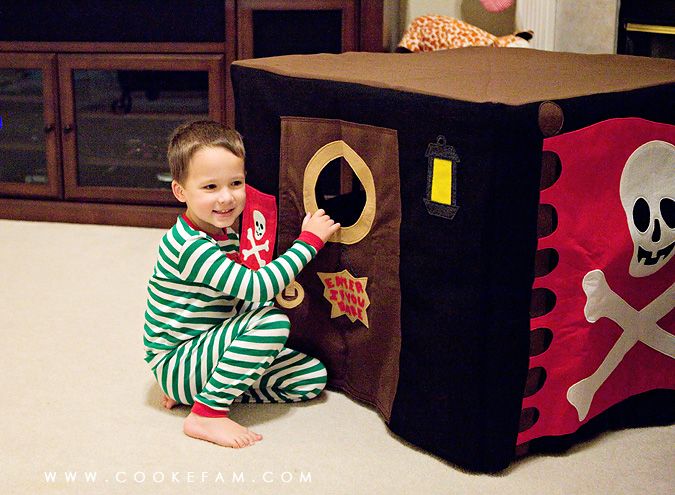 I also ordered a felt pirate map (from the same seller) to go with the hideaway and they both loved that too...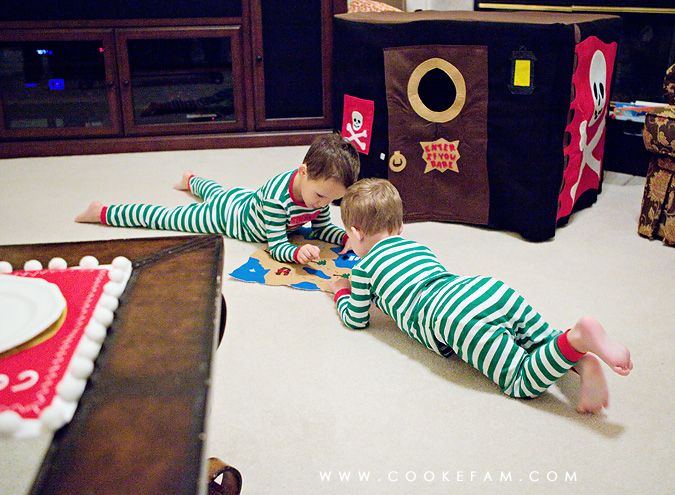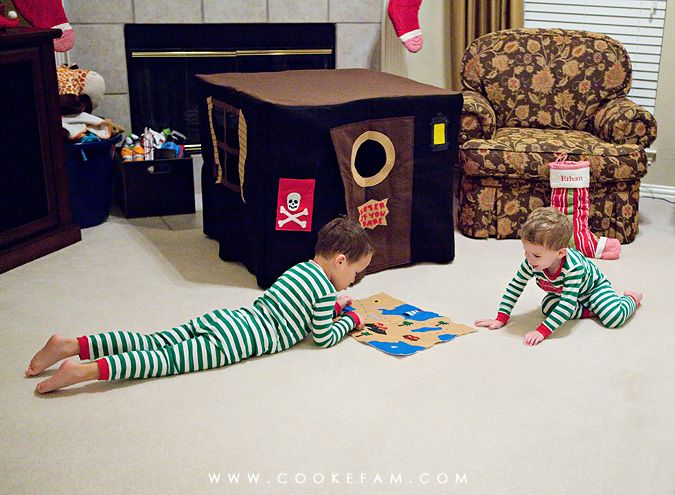 After a little while, they were ready to move on to their stockings and see what Santa brought them.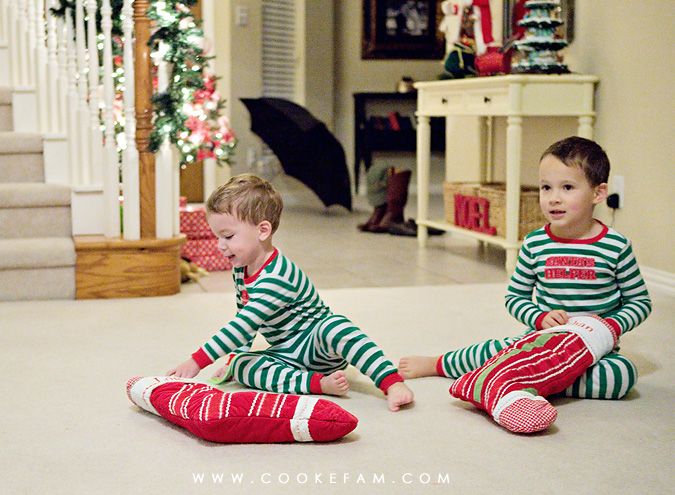 The first thing Logan pulled out was a blue ring pop. I should have learned from our experiences the day before and set that aside instead of in his stocking....because he just had to open it immediately.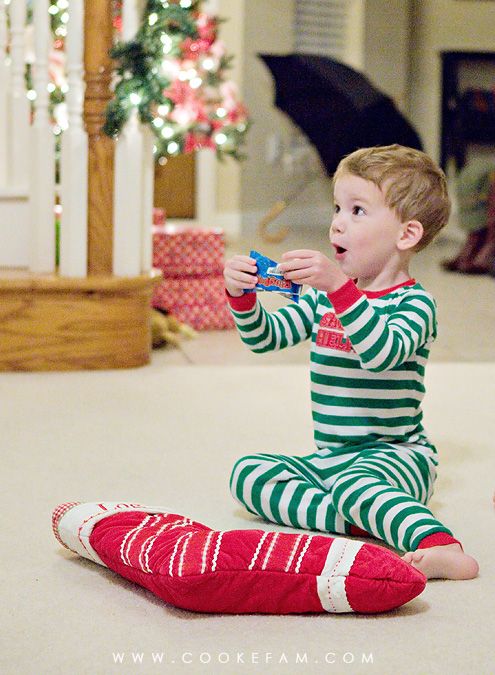 Ethan was so excited to get exactly what he wanted (and asked for) from Santa...a stuffed chicken and a stuffed goat. I think it's hilarious that's what he wanted above all else, but he is a funny kid.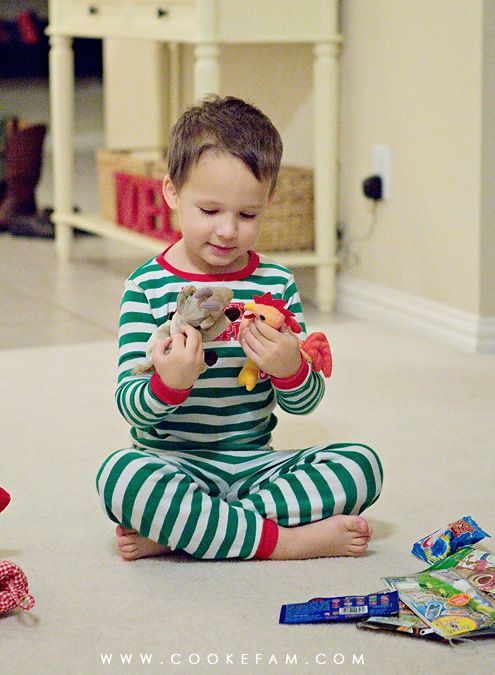 It's not easy to open gifts with one hand occupied with a ring pop.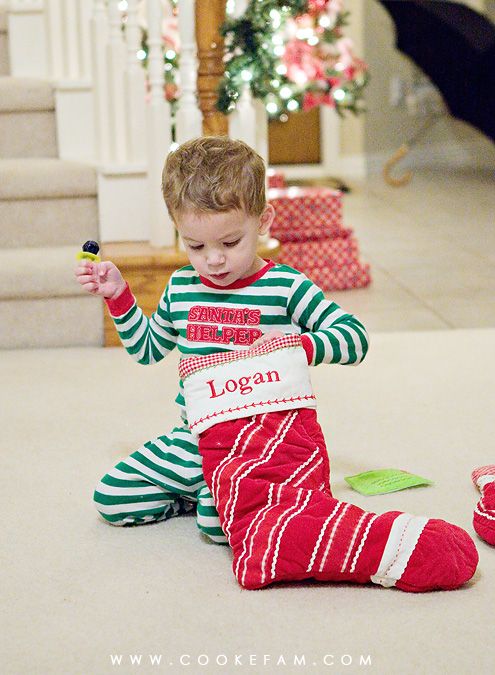 So, Ethan helped Logan pull out the contents of his stocking, showing him each thing in turn.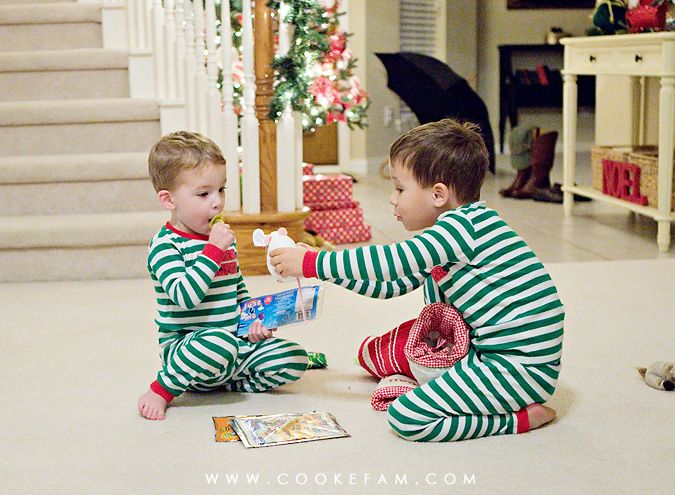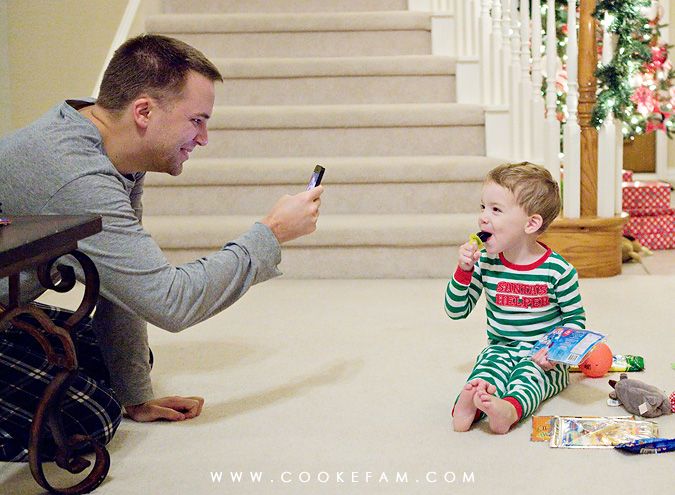 When it was time to open a few more gifts from me and Casey, Logan still had his ring pop.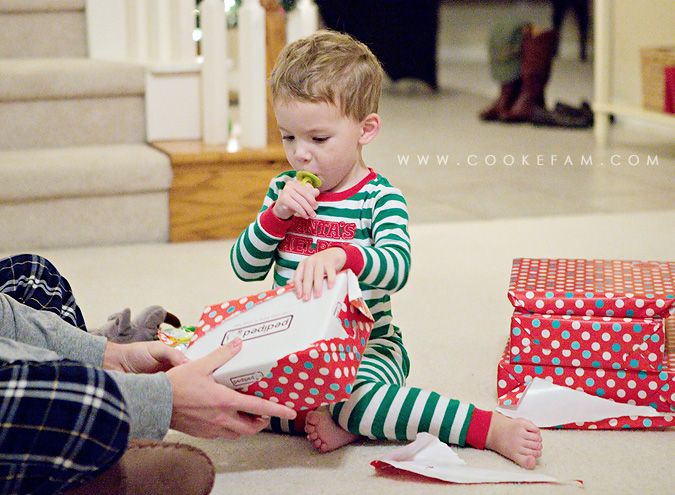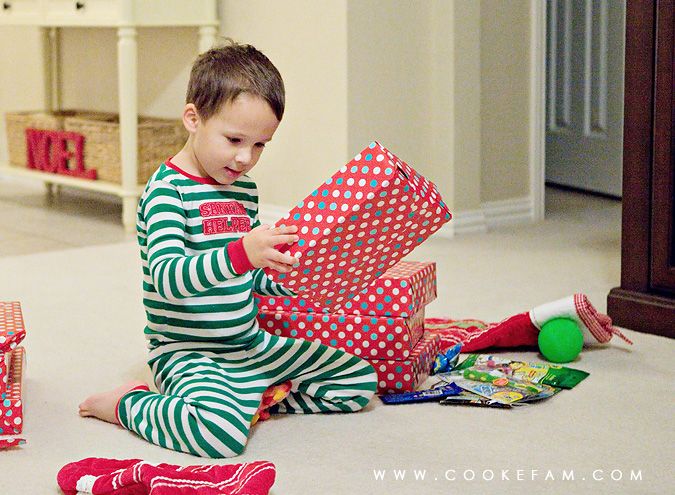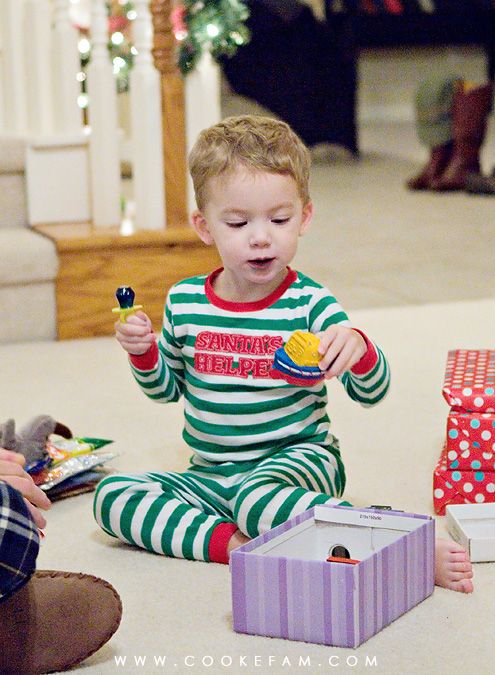 Ethan is pleased to get even more stuffed animals. His favorite kind of toy right now.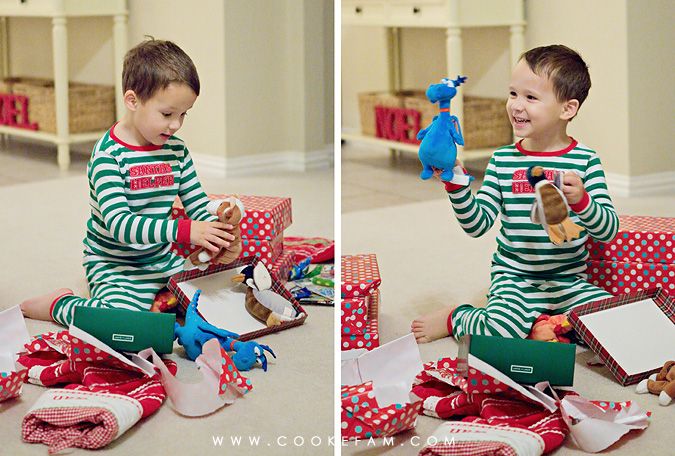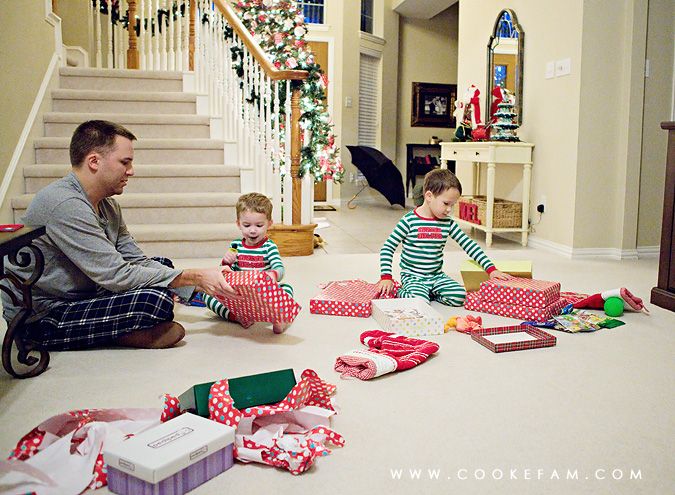 After all the gifts were opened, my mom and I went to get breakfast set up quickly. My parents were able to come over to our house on Christmas morning for the first time because they didn't have anyone at their house to entertain this year. We shared a breakfast together just like we're used to having at their house...cinnamon coffee cake, fruit, and sausage balls. Simple but good. Then they left to go home to get ready for the crowd that would be coming to their house mid-morning...including us. So we took showers and got dressed too. The boys, of course, had the best time playing with all their new things.