We made gingerbread houses again this year and it was Logan's first year to participate. Actually, the boys each got to make their very own house this time.
I had everything out and ready for the boys to get started after they got up from their naps (or rest time, in Ethan's case). Ethan was ready to start and being goofy, as always.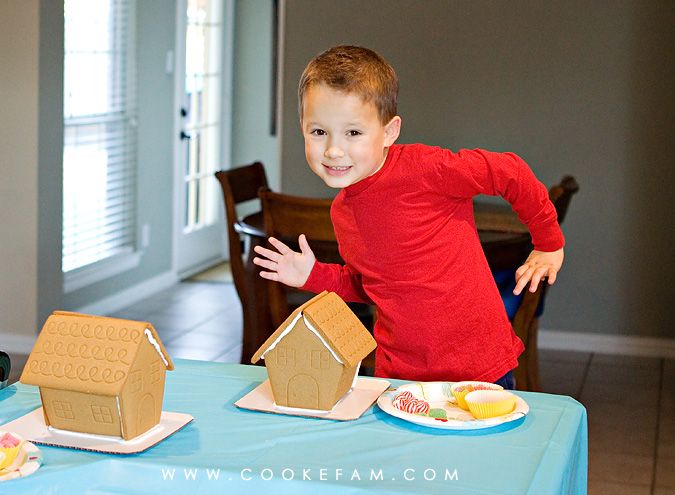 Mimi and I had to help with the icing since squeezing it out of that bag by themselves is not an option for the boys yet. The boys called the icing "glue" since it was used to stick all of the candy to the house.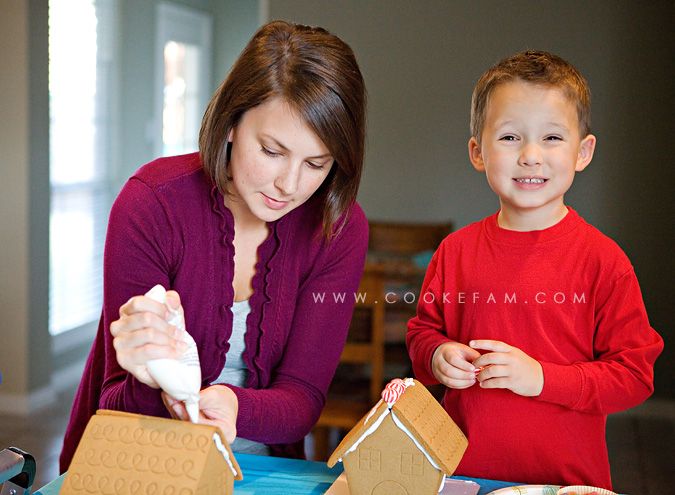 In the beginning, Logan was having a great time decorating his house...albeit with a water cup and bouncy ball firmly gripped in his right hand (and he's right handed).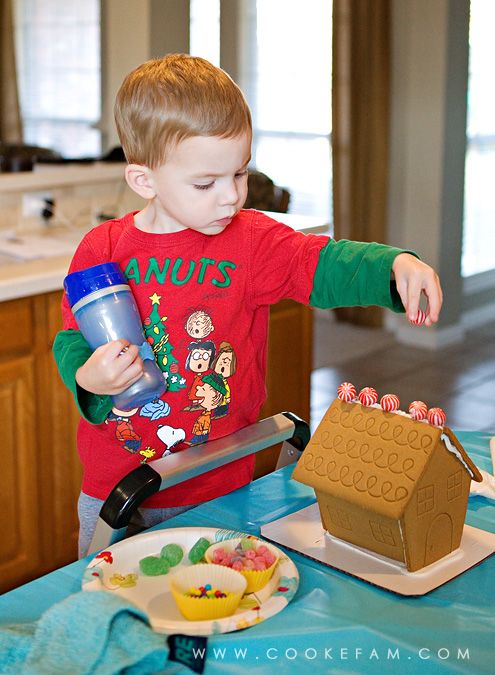 But when he was unable to communicate something to me (with words...as is often the case), he lost it and went ballistic (which, again, is often the case...although it's getting better). That part is actually not pictured because I was too busy trying to calm him down. Eventually, he came back around and got busy decorating again. Oh, the drama. I could do without it.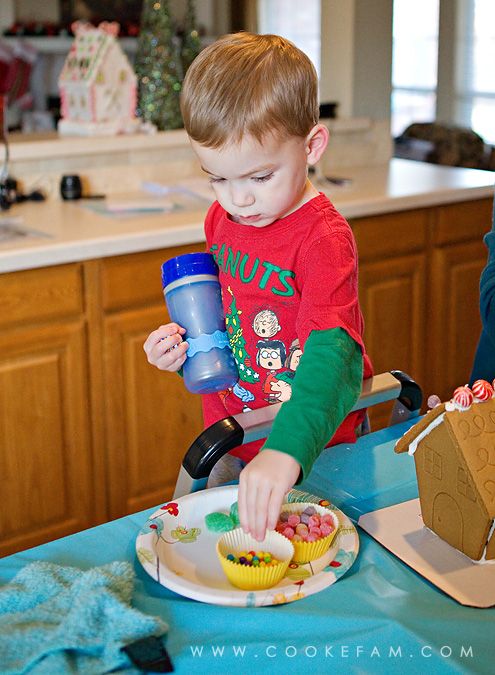 Ethan stayed focused the whole time. He definitely had a plan for where he wanted the candy to go...even if it defied the laws of gravity.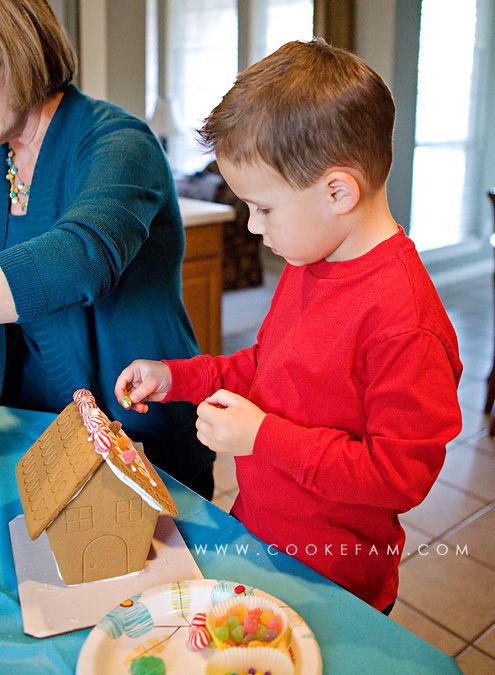 On his roof, Ethan made sure to put the gum drops on in a pattern as much as possible. Precision placement.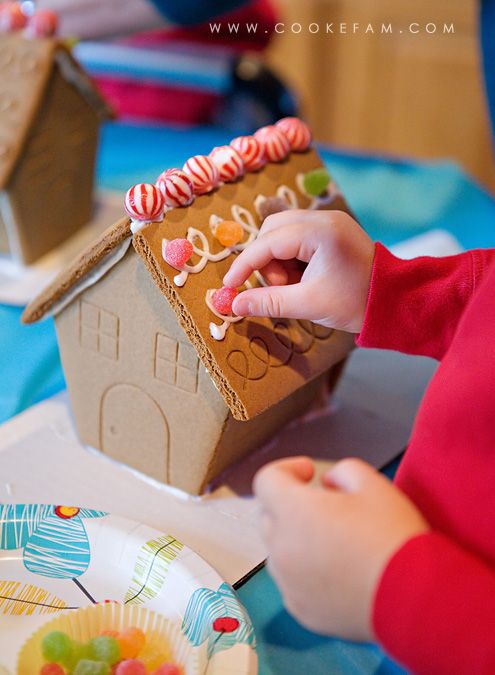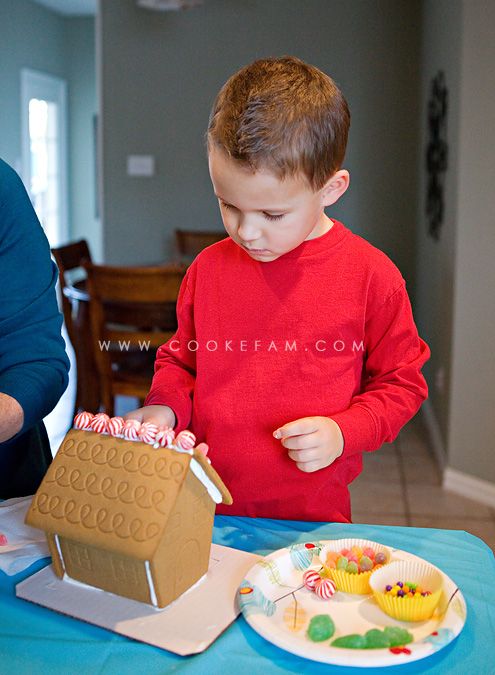 Logan's roof was not patterned, but he was really careful each time he placed one of the gum drops.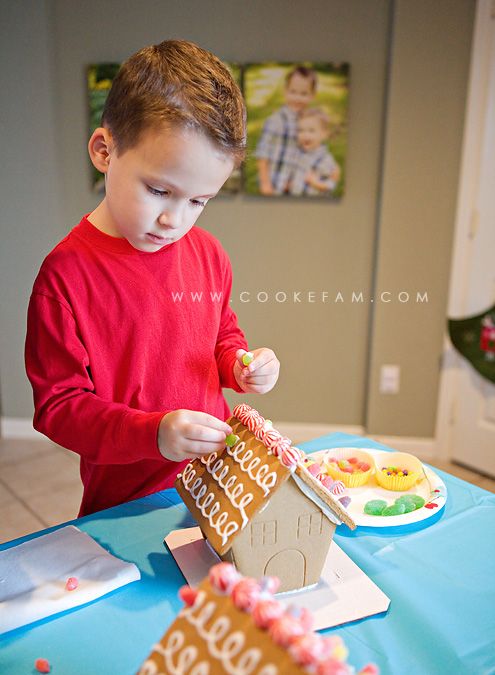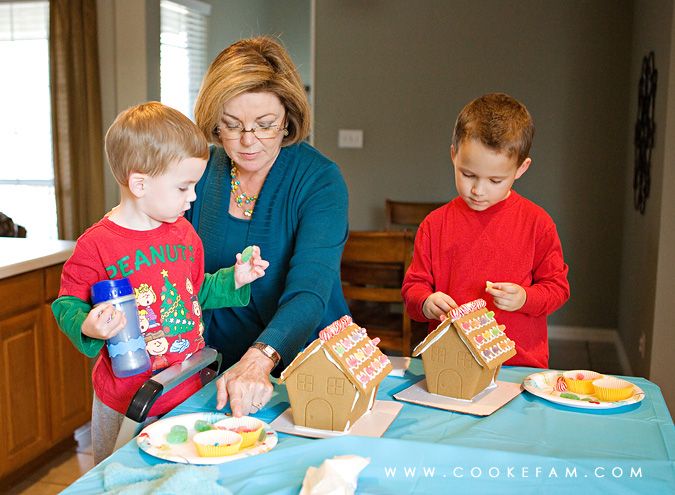 Mimi puts some "glue" on Logan's candy....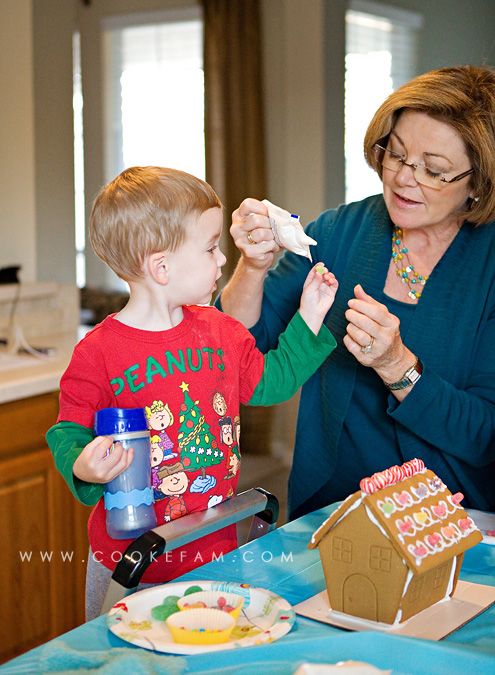 ...and he shows it to me before he sticks it on. He was fascinated with the icing, but did not want it on his hands at all.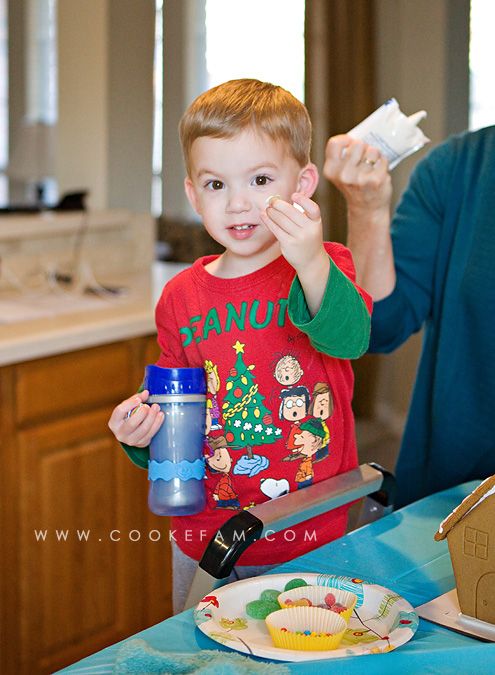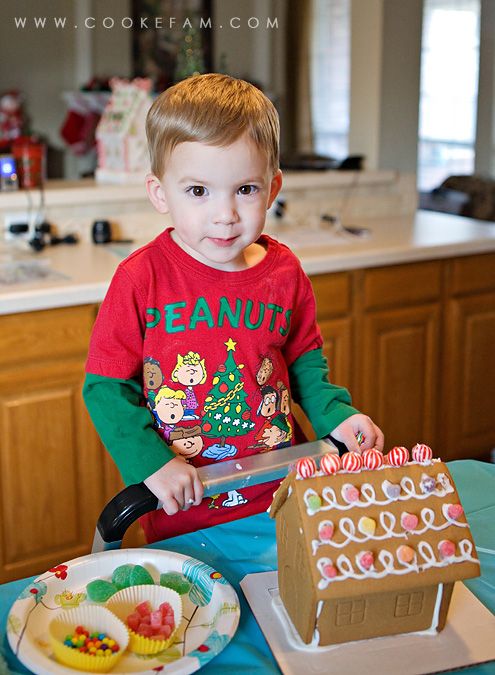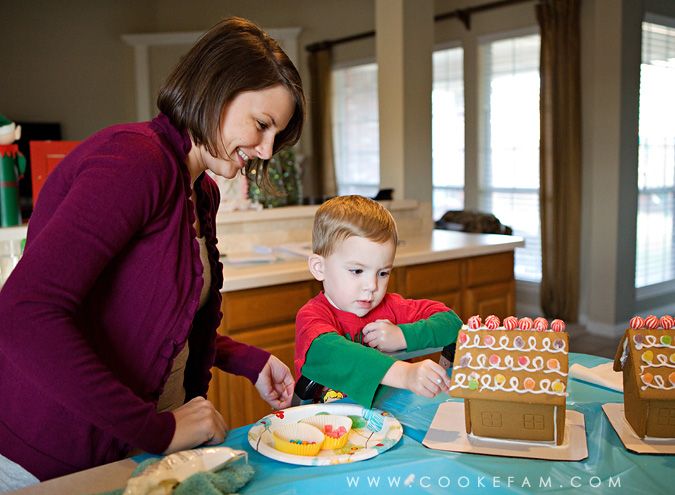 Ethan admires his work when he's almost done. Maybe he's deciding where to place the last couple of pieces of candy.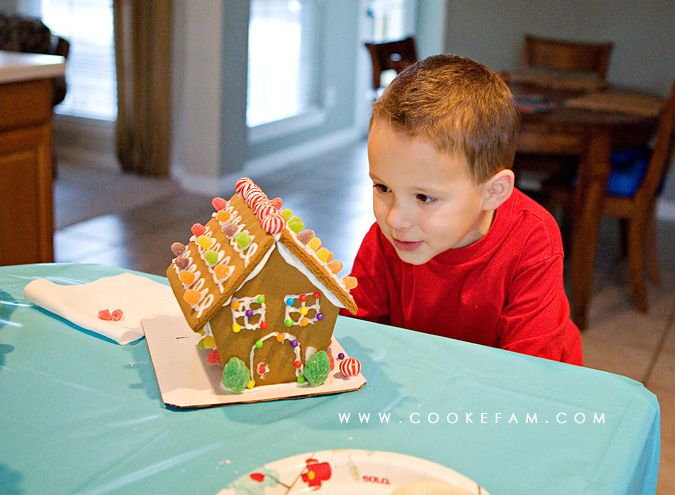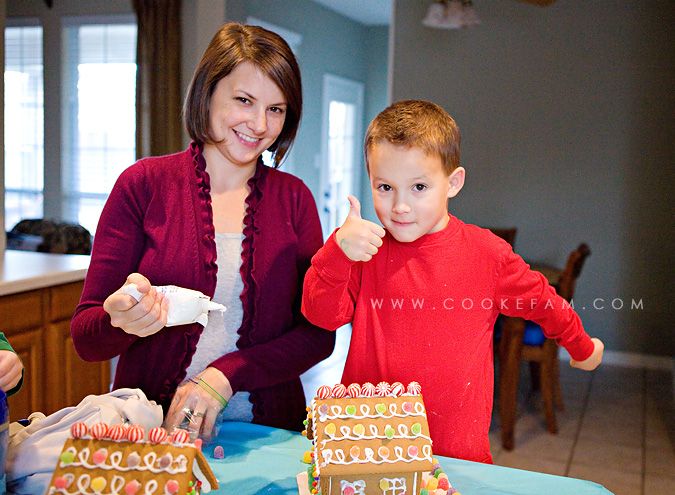 "All done, mama!"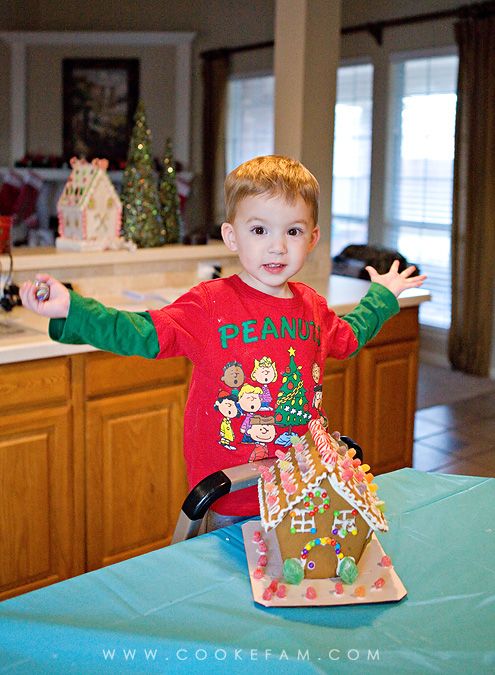 So proud of his house. And they are both proud that their creations are on display in the kitchen and dining room as part of our Christmas decorations. I love it too.