In the past we have not really done anything special for St. Patrick's Day other than wear green. And this year was really no different. Except that I was craving something sweet and decided to make some green cupcakes with the boys. They kind of loved it.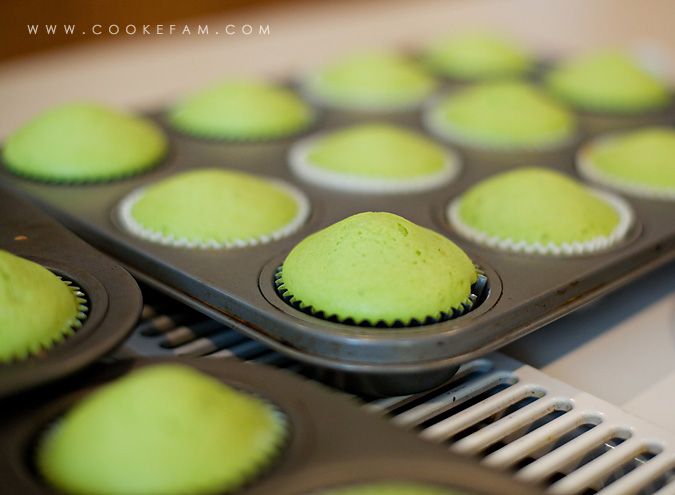 When the cupcakes came out of the oven and I sat them out to cool for a bit, it was like a moth to a flame...Ethan immediately sensed they were done and came over to have a look.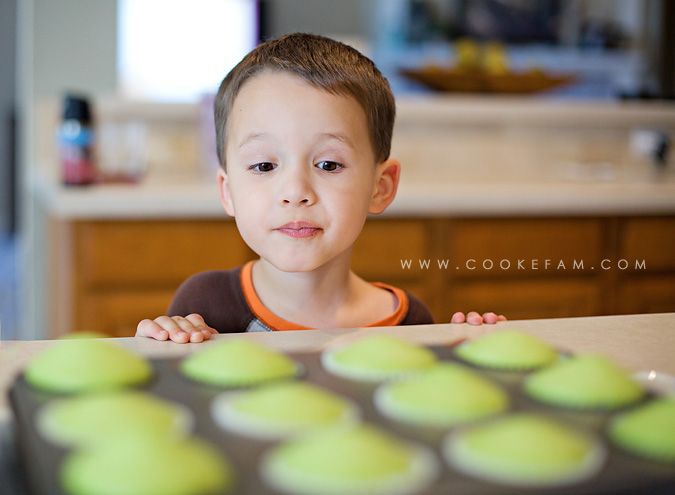 "They stayed green, mama!" and "Logan, come look at our cupcakes!"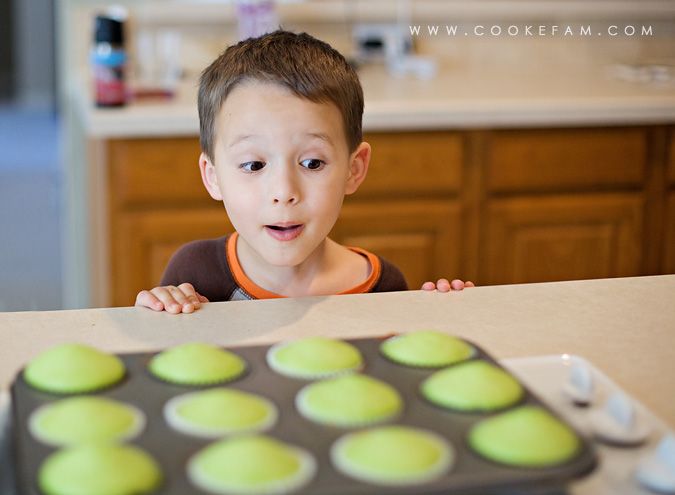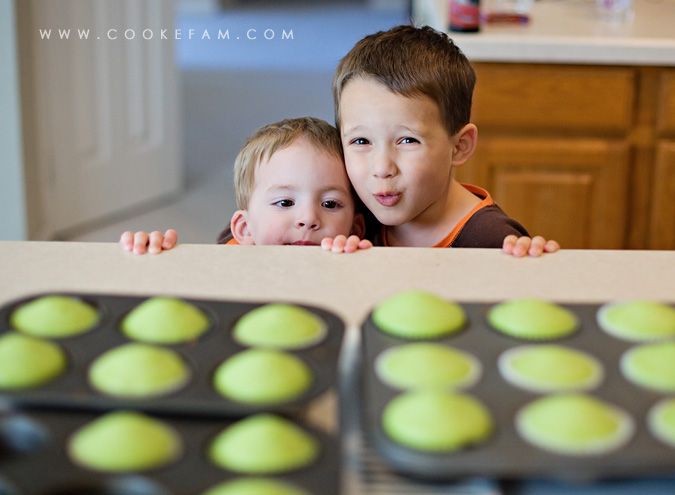 Equally enamored with our St. Patrick's themed treats...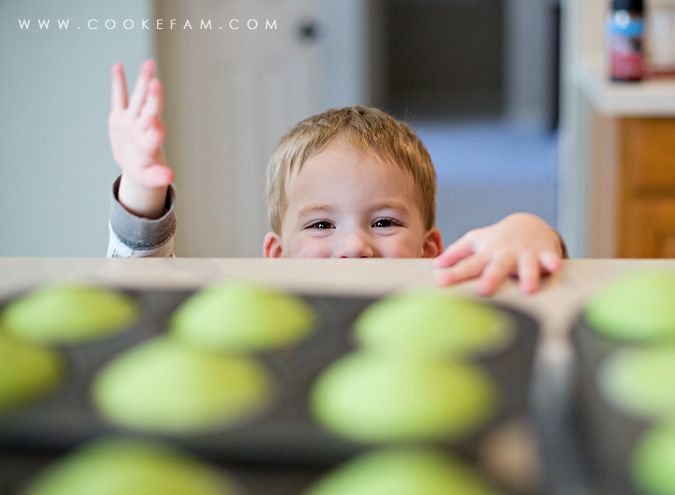 We had one that day, of course. Then, in my next blog post you'll get to see where they took one along as a special picnic treat. This was my kind of holiday celebration. Low key and delicious!