As promised, here are some of the photos the boys took at the Arboretum with their cameras (old, inexpensive point and shoots that we don't use anymore).
First up...Ethan's photos.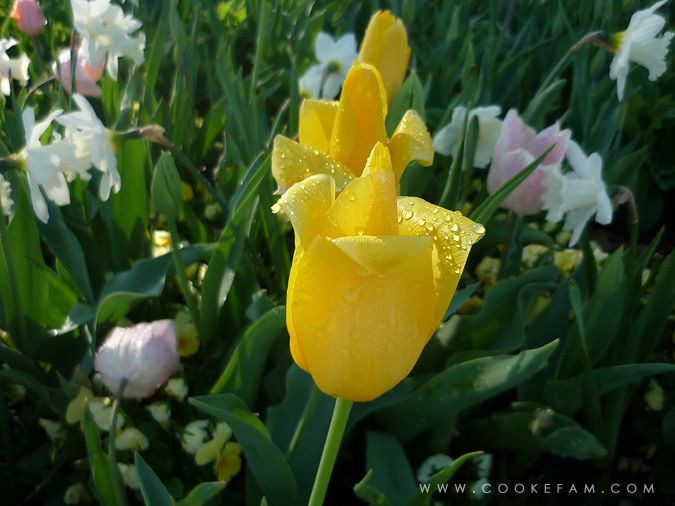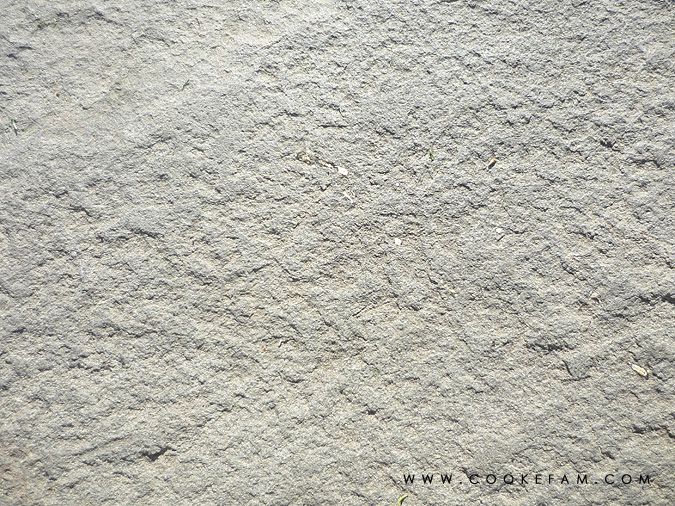 I find it interesting to see what Ethan finds interesting. Although it was close to everything because he snapped until his entire memory card was full.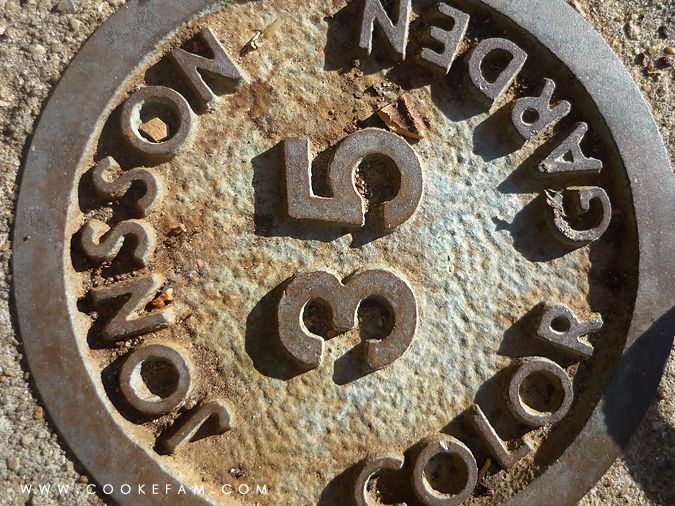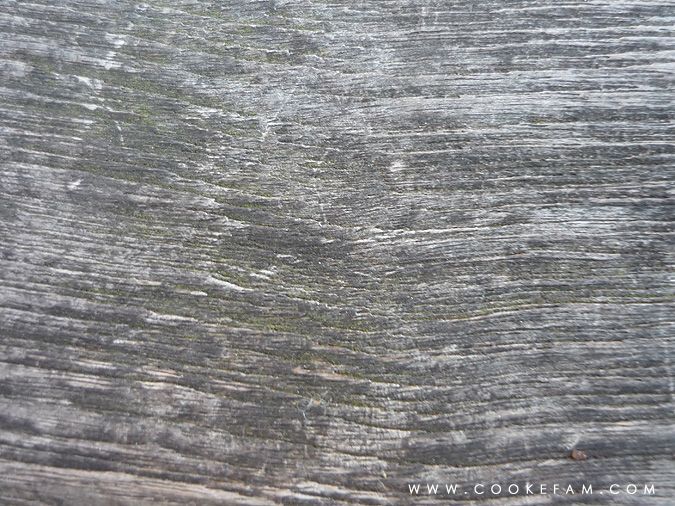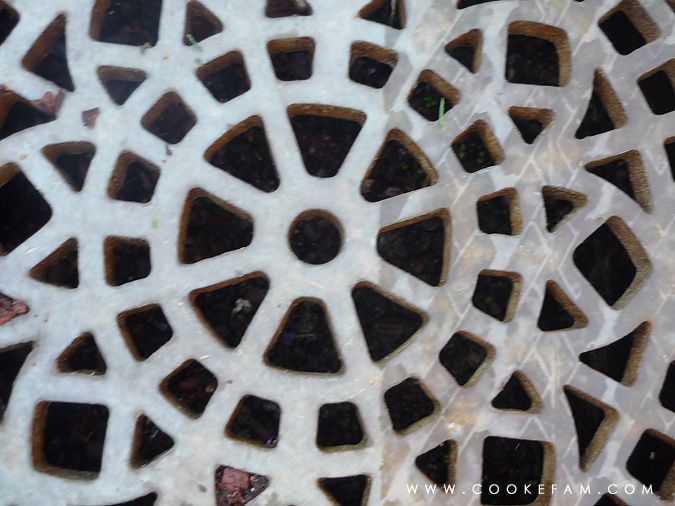 A backlit caution cone...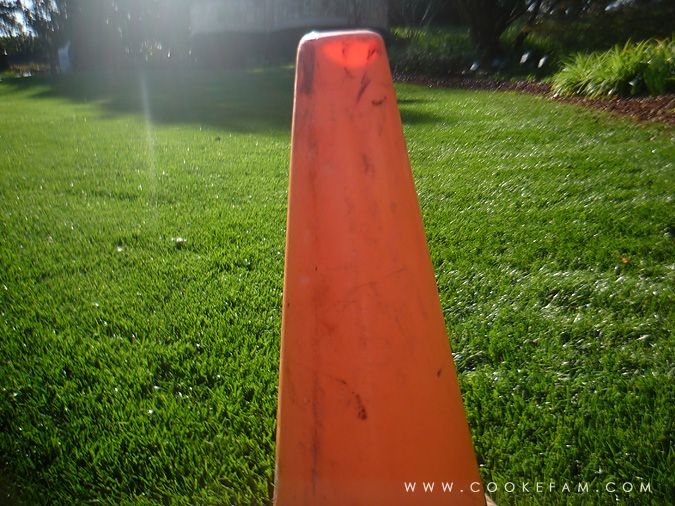 I totally love how he inadvertently took a self-portrait here with his reflection. Maybe it wasn't inadvertent...who knows?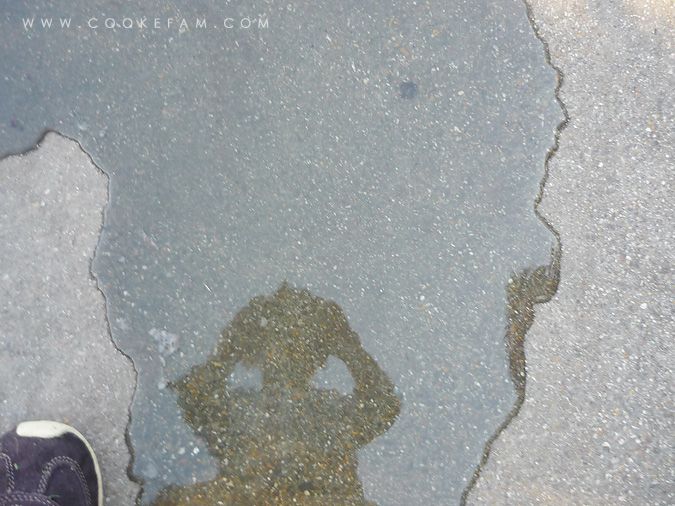 For this next photo, he asked us to stand together and smile. So we did. He still needs to master not moving until the shutter has opened and closed completely.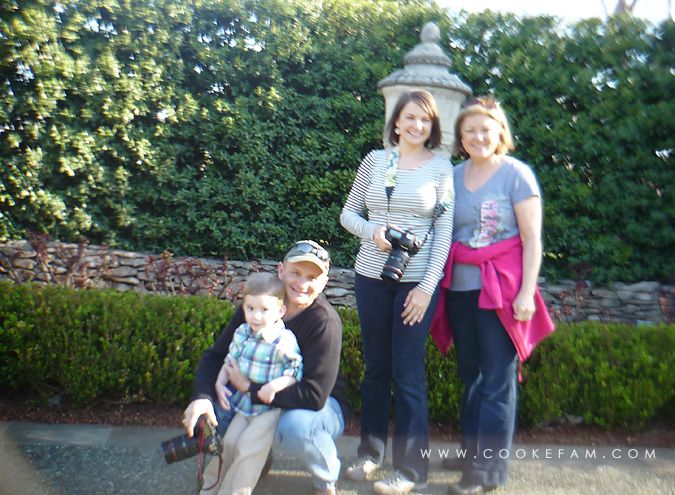 He also requested this group shot of us all. Such a sweet thought. (Also a little blurry, though!)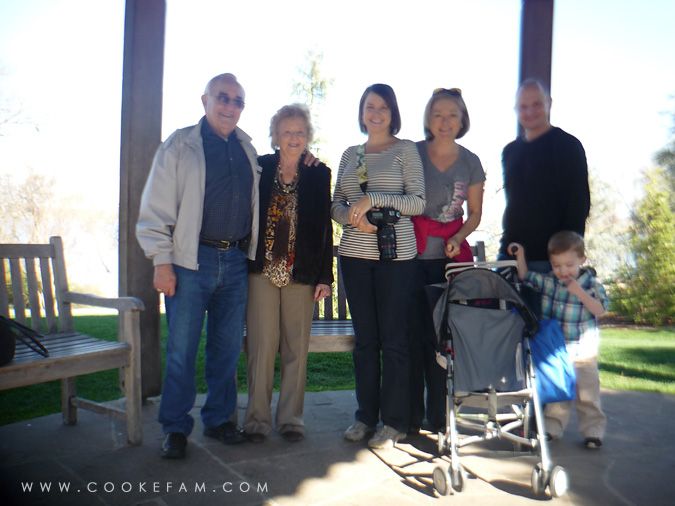 Someone was not interested in being the subject of any more photos...but I think it's cute that Ethan was trying to get one!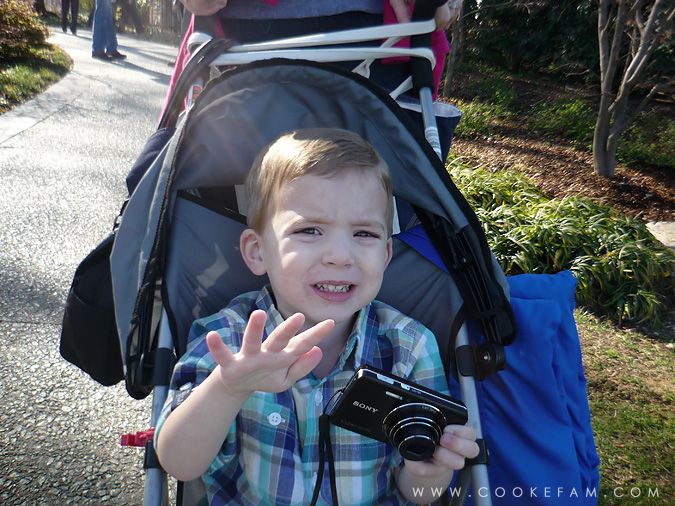 Stone roadrunners...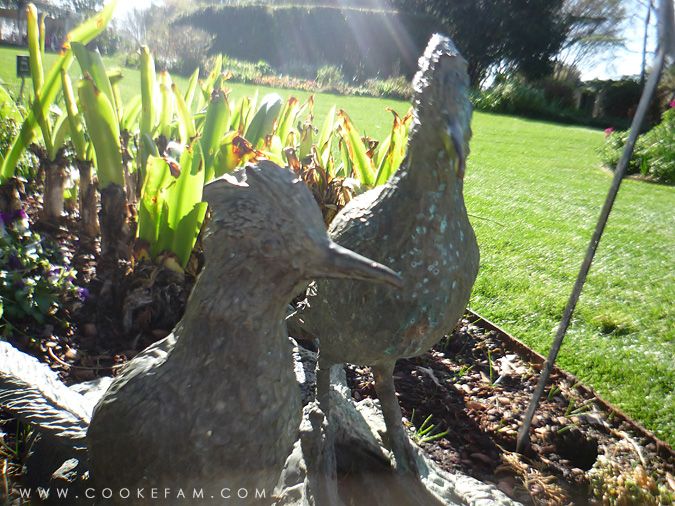 And lunch.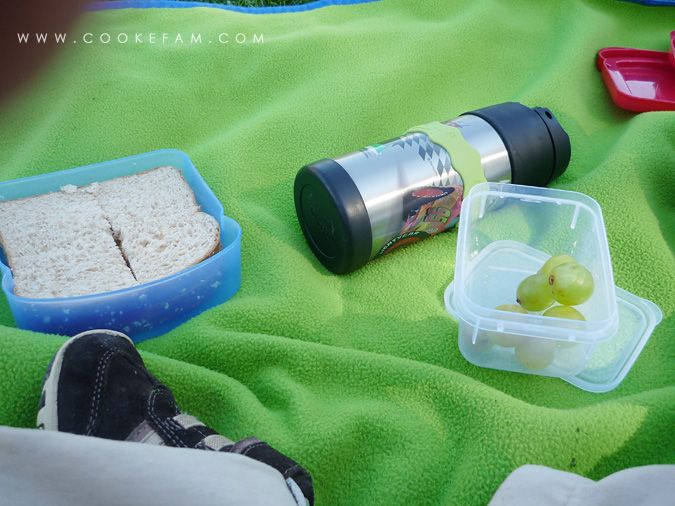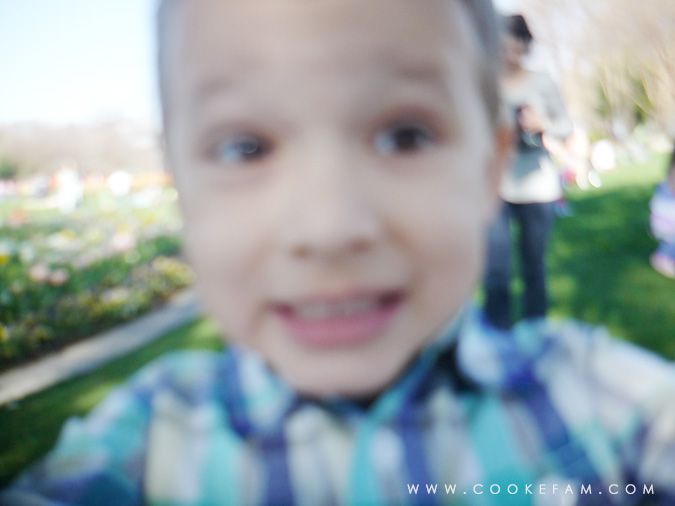 Now, here are Logan's photos. He didn't take as many because I accidentally gave him a 3/4 full memory card...oops. It's funny to see his even lower perspective. Especially when he was shooting from the stroller.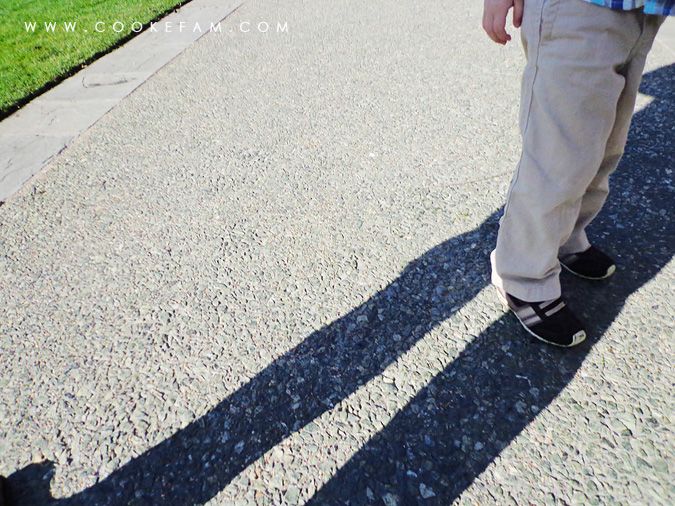 Almost all his photos included part of his hand/fingers. We'll have to work on that!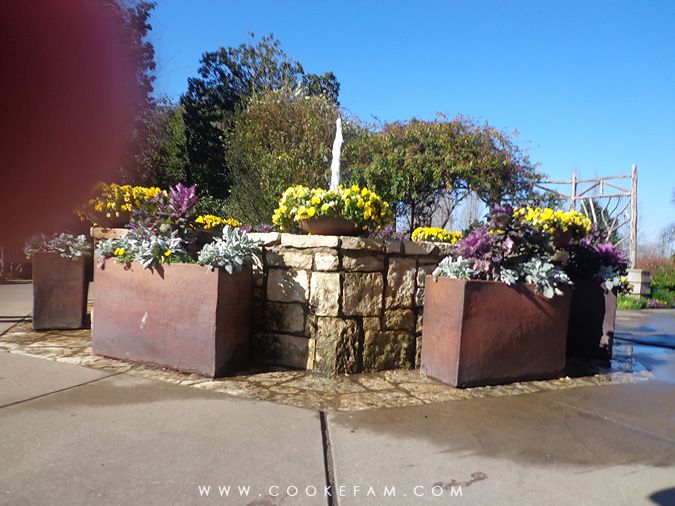 His own shoes (and finger) right before lunch.