Right at the end of May, Mimi and I took the boys to the Dallas Zoo.
Last time we went
(in April), we spent most of our time in the Wilds of Africa part of the zoo and didn't have time to see the Zoo North. So, this time, we spent our entire time in that part of the zoo.
We rode the carousel first and then made a quick stop in the gift shop where Mimi treated the boys to a stuffed animal. Ethan was insistent on selecting the Okapi and Logan picked a white Crocodile (or Aligator?).
We did something we've never done before...the boys rode a camel.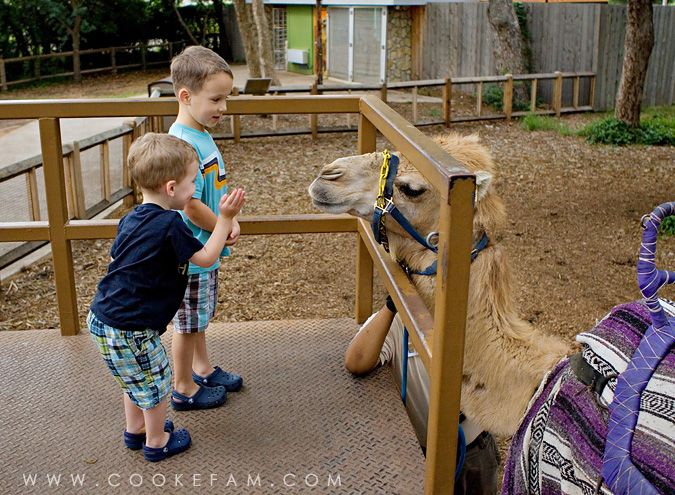 And they both loved it. There was practically no one at the zoo that morning so we didn't have to wait at all.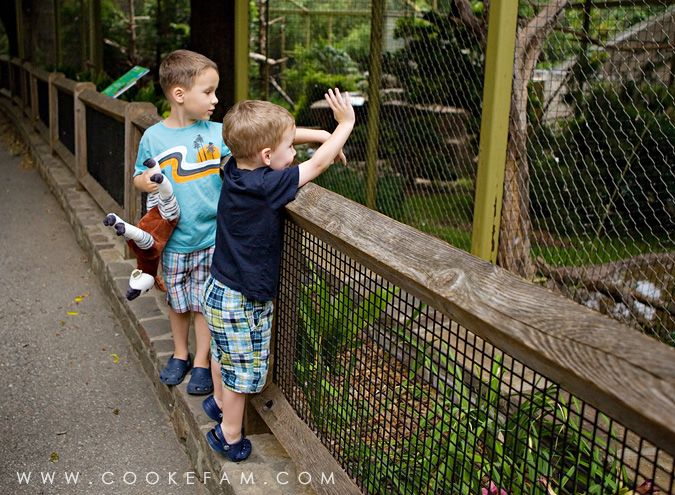 Another first was riding the little train. This, of course, was a big hit with both boys.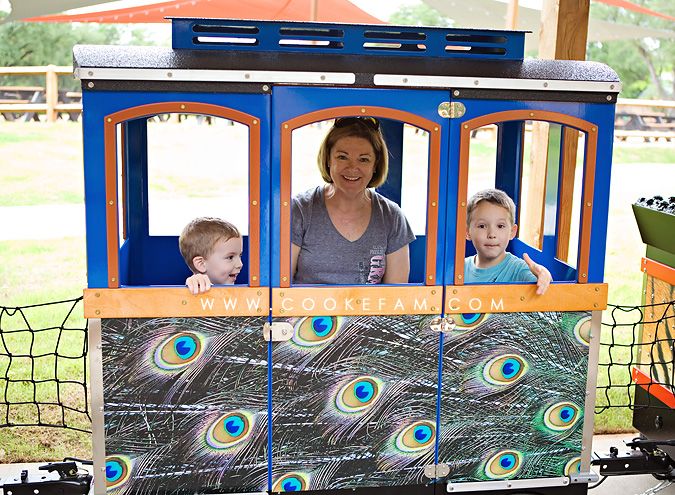 We made our way around to the Children's Zoo and got to feed some goats...
Ethan was in heaven petting and being close to the animals. Logan was not. He was clinging to Mimi.
We were so bummed to learn that there are no pony rides on Tuesdays. But, we said "hello" to the horses anyway.
The boys were fascinated with the giant Koi fish. We spent 50 cents to get a handfull of food to feed them. A fun experience. And a wet one...those hungry fish splash when they're vying for the food!
Then our two boys got hungry and we just sat down on the nearest bench and pulled out our sandwiches.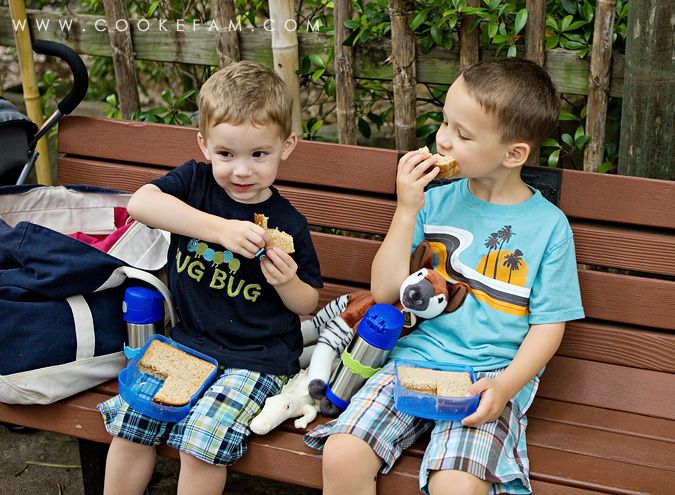 Ethan got to feed the birds. Logan did not. He was clinging to Mimi again. (Not a fan of being close to animals).
We finally made our way to the play area of the Children's Zoo and went to town.
I had actually thought ahead this time and brought a change of clothes for the boys, so they could get good and wet in the stream and not worry about going home soaked.
Ethan was practically a blur...running and jumping everywhere. I was glad to have my mom there with me to help me keep an eye on him and Logan at the same time.
About to splash down in the water...
A small slide break...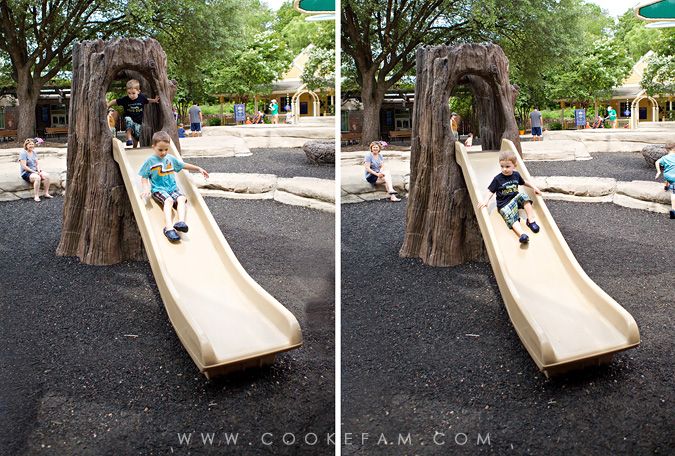 ...and then back to the water.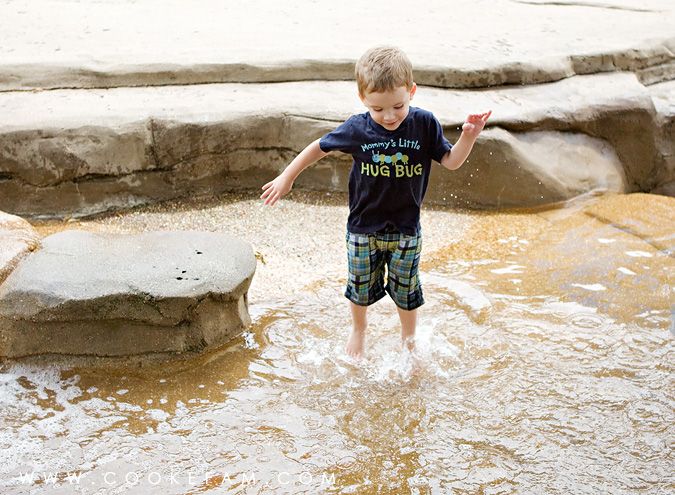 We had such a fun morning and headed home in the early afternoon with two tired, but happy boys. Since we have a membership to the Dallas Zoo now, we can go and just spend our time in one part and not feel like we have to see everything. So, we will be back for sure!