When I recently saw some fun
dinosaur footprint cookies
on Pinterest, I thought it would be an easy baking project for the boys and me to do together.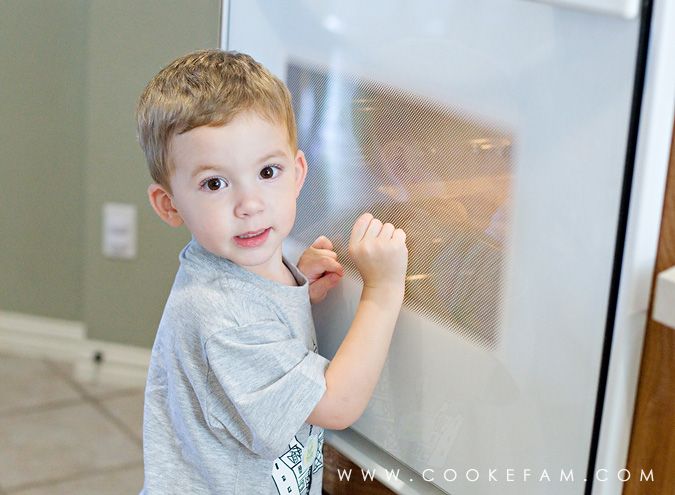 Usually I like to make cookies from scratch because...well, because they just taste better. But we made these cookies two days after Casey and I returned from Paris and I just didn't have the energy to go that route this time. So, we made peanut butter cookies from a mix. So, here are the beautiful cookies fresh out of the oven.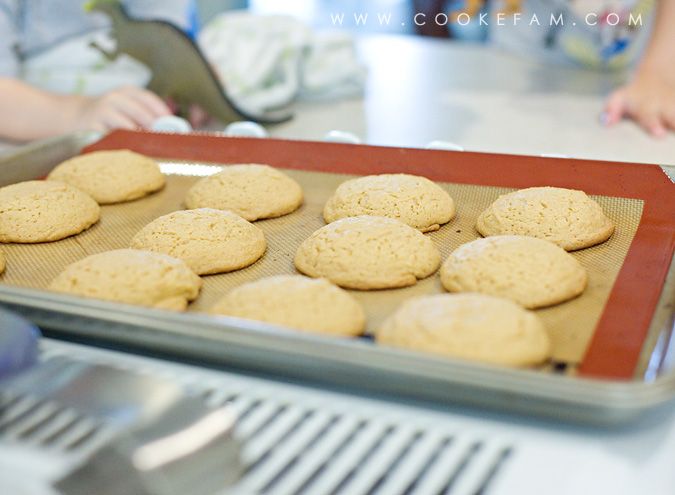 We waited maybe 4-5 minutes just for the cookies to set a little bit before we went to step 2 of the process. That was the longest 4-5 minutes, let me tell you. Those two were ready to make footprints!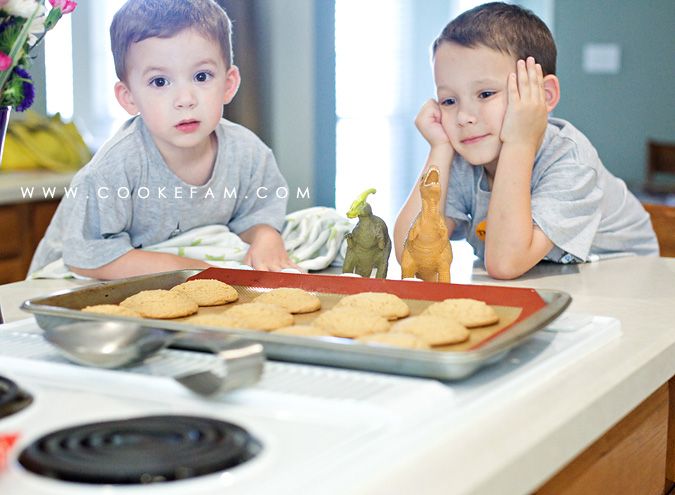 Step 2, of course, was using our toy dinosaur feet to make "footprints" in the freshly baked cookies. They were still soft after a few minutes out of the oven. And you'll notice that I put kitchen towels over the edges of the baking sheet so the boys would be protected. I could have used a spatula to transfer the cookies to another surface before we printed them, but they were still too soft to move.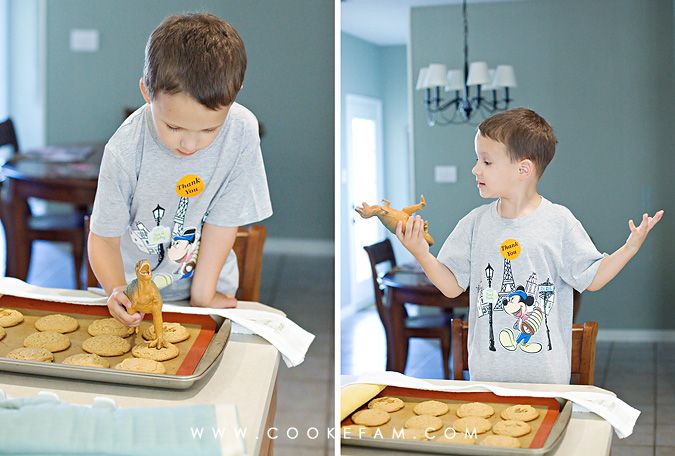 Both boys were so amazed at the results. I think they were a little surprised it actually worked. It's cute how excited they get over little things like this. That's why I love doing things like this.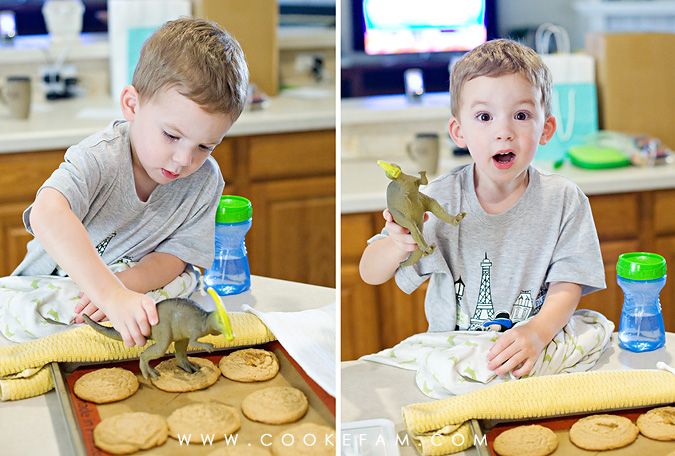 Getting a little silly with the dinosaur (and wearing the "thank you" sticker from the grocery store)...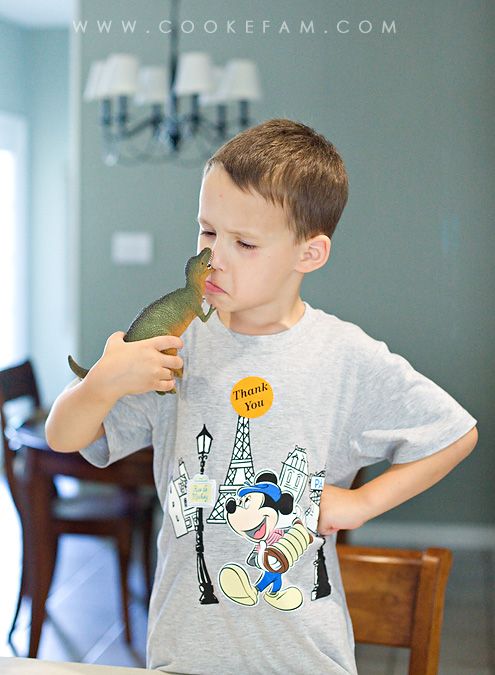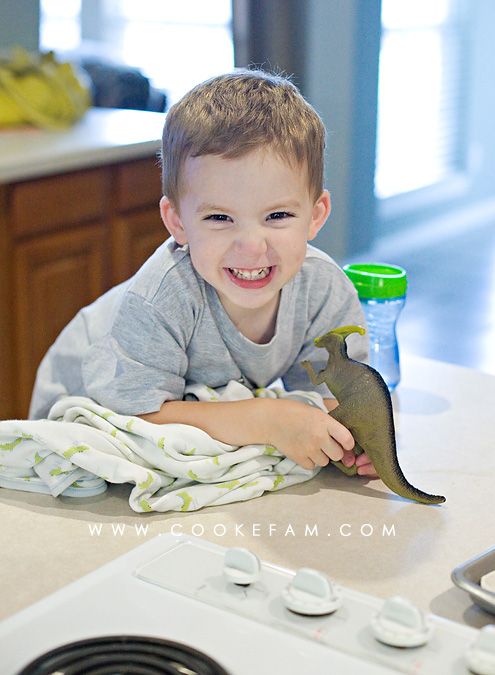 And that is all there is to making dinosaur footprint cookies. Quick and easy, fun and delicious. My kind of project!