There's something I really want to remember about Ethan at this stage of his life...his love for stuffed animals. It runs deep. It began a couple of years ago and is still going strong. Just look at the collection he has amassed so far...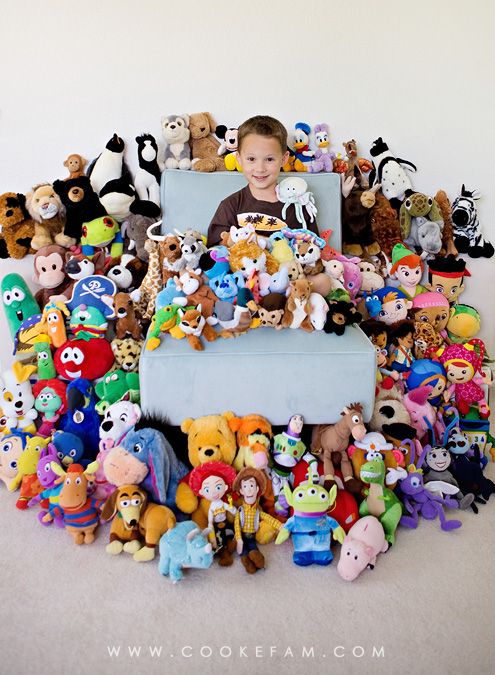 So one afternoon, while Logan was sleeping, Ethan and I took a few photos with him and his "friends" (that's what he calls them). He does not discriminate...he loves all stuffed animals. You can see in his collection that there are a lot of characters from shows and movies. But also, there are just regular animals too.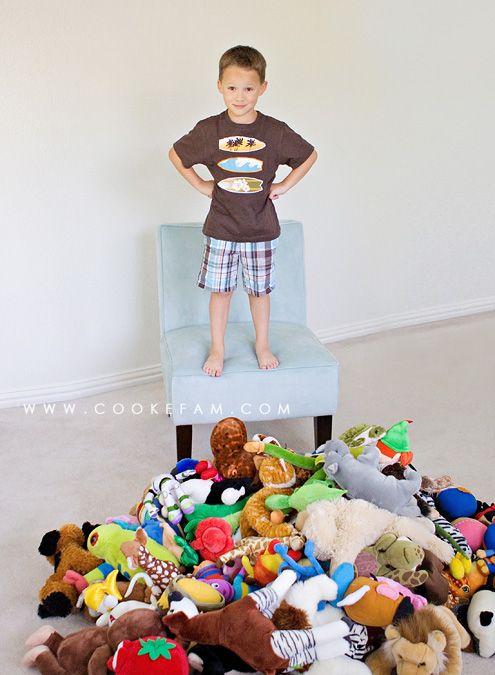 For a few years now, Ethan will choose a few stuffed friends to sleep with or to take in the car while we're out. He plays with them too...all sorts of pretend stuff and games.
These are definitely not the only toys that he plays with right now, but they might be his favorite things out of all his toys.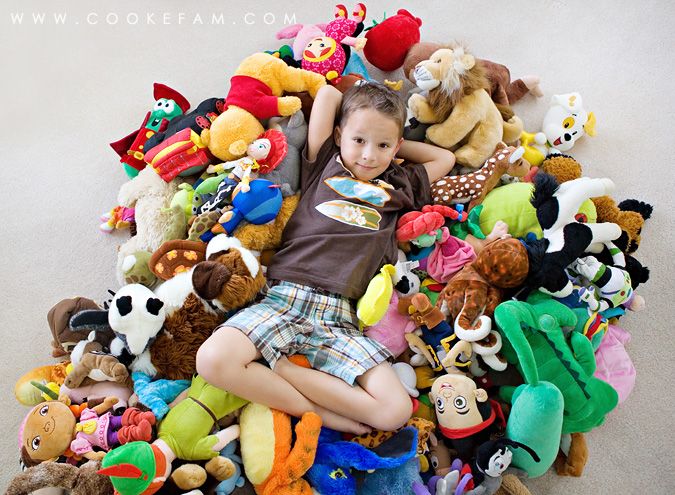 Sometimes I feel like they are taking over the house, but just try and get him to narrow down his collection. He might be a bit of a hoarder when it comes to his stuffed friends. Other toys, he will part with. But not these.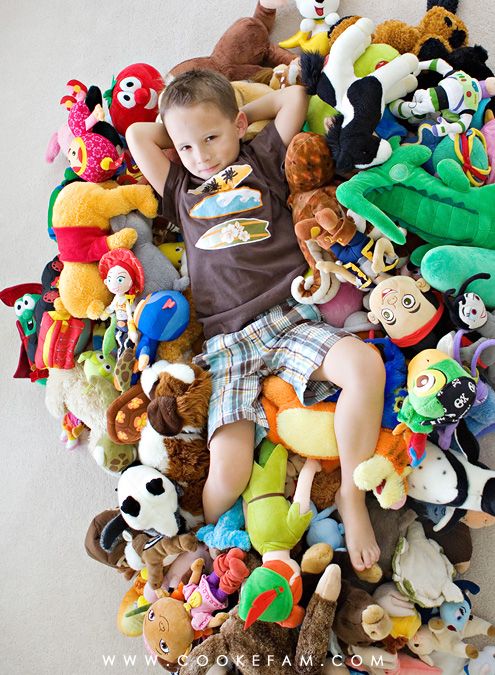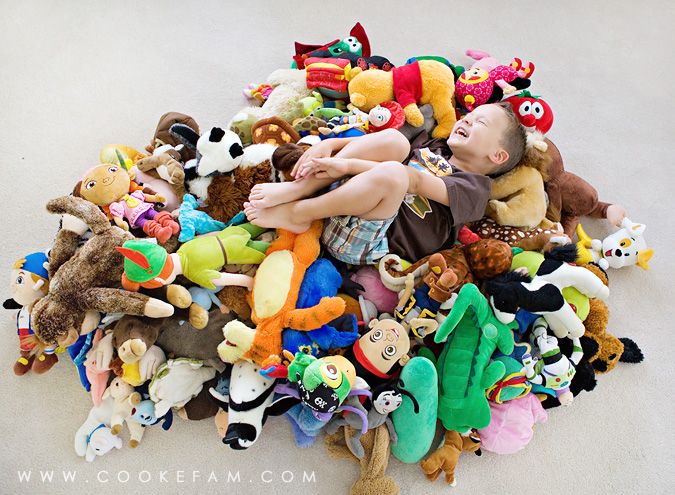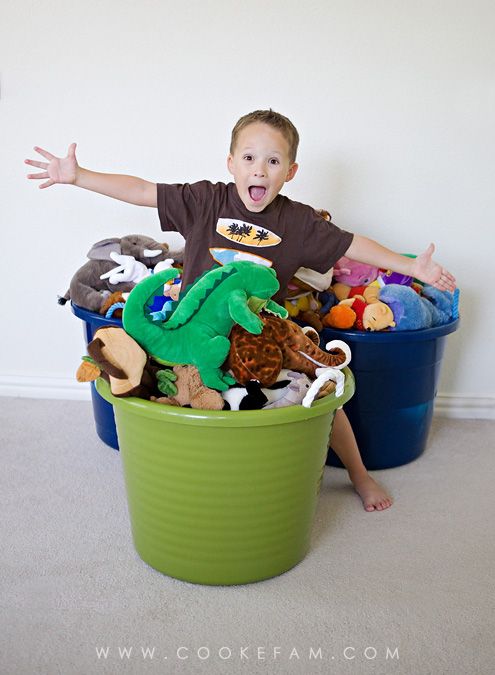 If the message is not conveyed in the photos above, the sign that's been on his bedroom door for months will show his true preference in company. I really love this kid. And I sort of love his stuffed animals too.