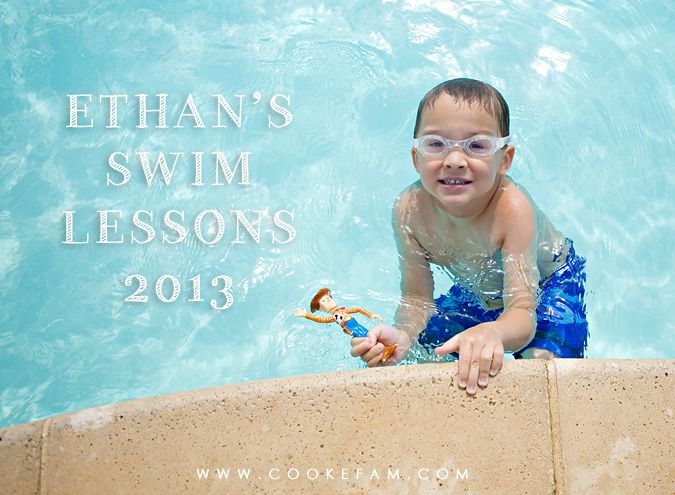 The middle two weeks of June were spent at swim lessons in the morning for both boys. This was Ethan's third year. Last year, right after he turned 4, swimming "clicked" for him and he took off. This year, he gained confidence, a few new skills and worked on his form. And as usual, he had a great time.
We took lessons from Ms. Stacy again because she is wonderful. She's very positive, but she doesn't let the kids (no matter their age) get away with anything. I love it. There's a maximum of three kids per class and there is always an assistant teacher. So there's a lot of one-on-one time with each kid.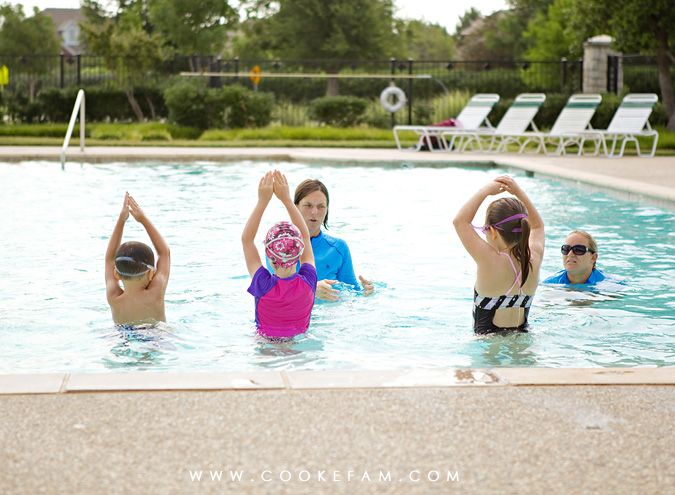 This year Ethan really worked hard on his freestyle stroke and form.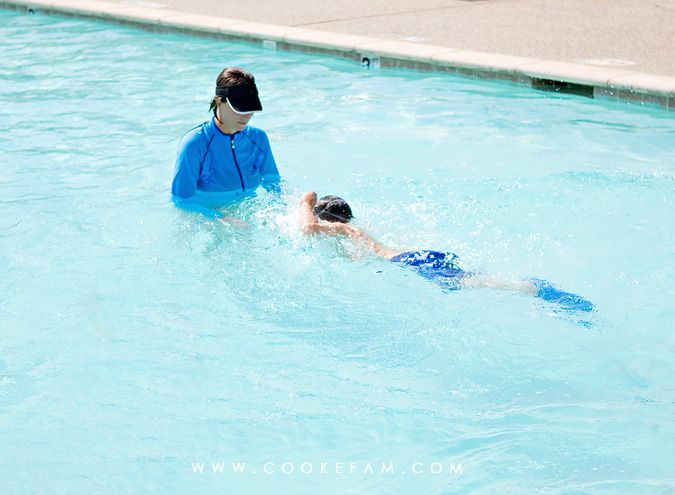 Probably the biggest thing he worked on was learning when and how to breathe during the strokes. Here he is leaning to one side to get a breath. He did not quite master this, but he definitely made progress.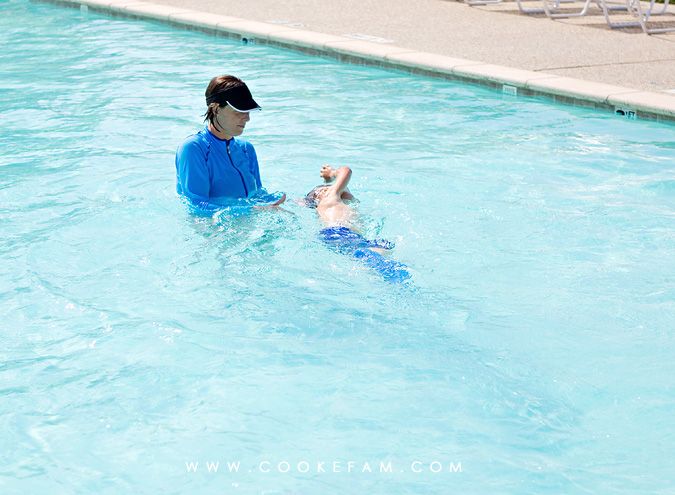 Some more working on form. This was really different from past years when he was just learning how to swim.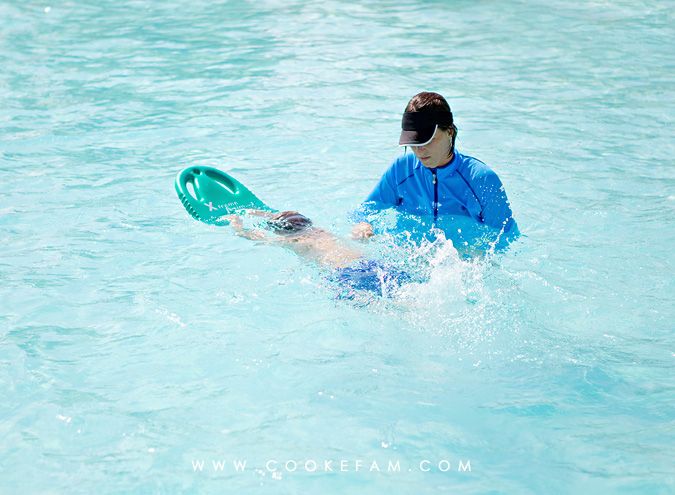 He loved using the flippers...they make you go fast!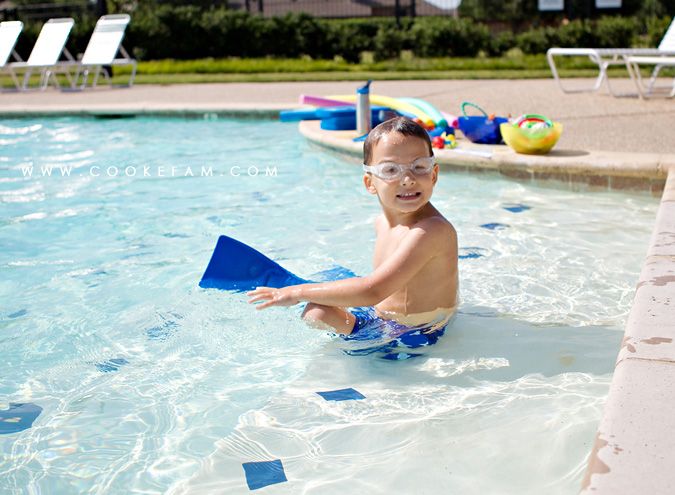 Ms. Jennifer is working with Ethan on his back float here. He is actually pretty good at this now and it was a big weakness of his last year.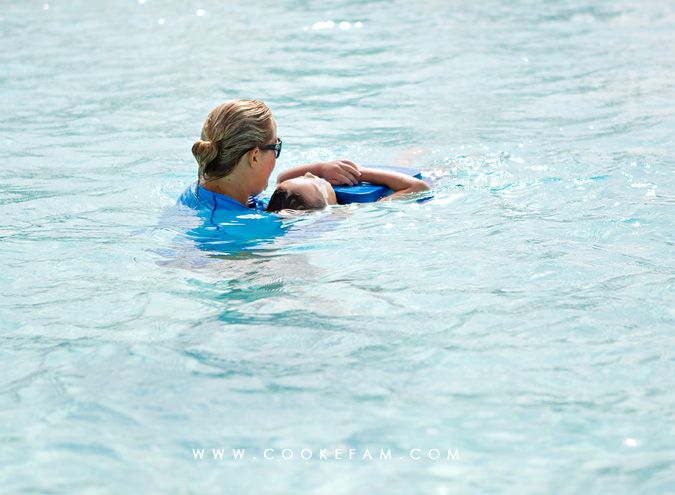 We learned something about Ethan this year...Ms. Stacy says that he is a natural at the breast stroke. And it's true...it was easily his best and most effortless stroke. The breast stroke happens to be my personal favorite stroke too. Here's Ethan doing some great frog legs for his breast stroke...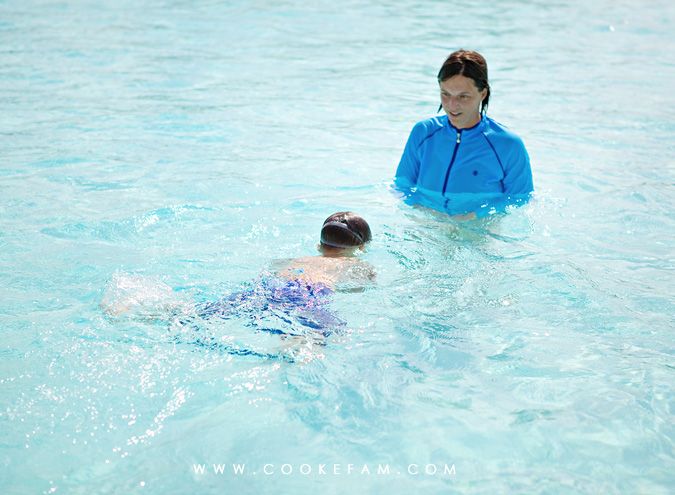 Each lesson is only 30 minutes long, which is really long enough. Both of my boys were worn out after working so hard for almost every minute of those 30 minutes. So, what did Logan do this year while big brother did his lesson first? He swam with me. After the first couple of his lessons he spent the majority of Ethan's lesson jumping to me in the water over and over and over again.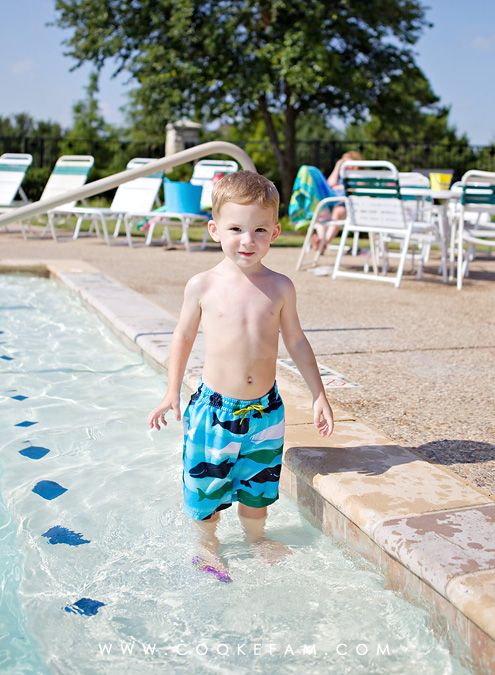 Sometimes he would play with a few of Ms. Stacy's extra toys.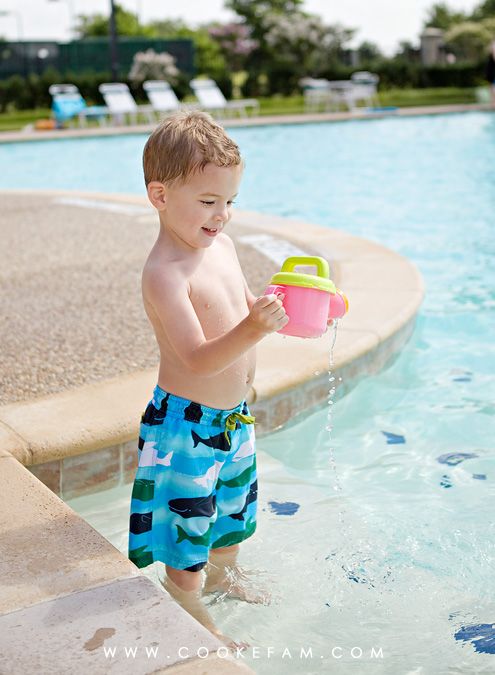 And sometimes he would eat a snack and I'd get to relax and put my feet up while watching Ethan swim.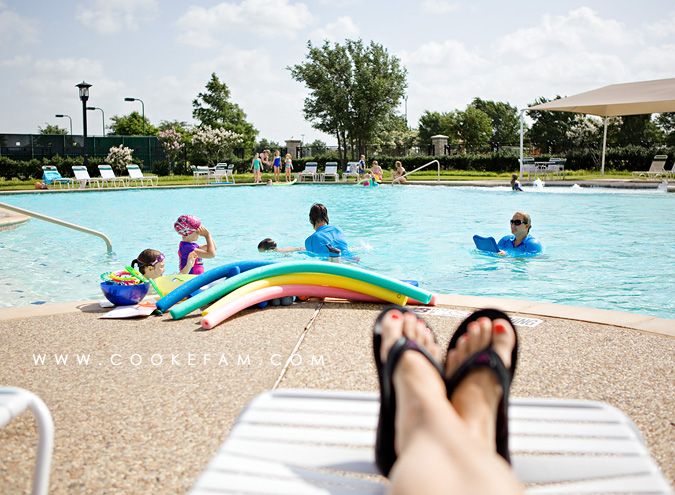 Two thumbs up for another fabulous year of swim lessons.