Our little family got up Saturday morning at the very end of June and packed up our car to head to San Antonio...primarily to visit
Sea World again
like we did two years ago. Thankfully, besides running into a bit of traffic on I-35 just outside of San Antonio, our car trip was uneventful...
unlike last time
.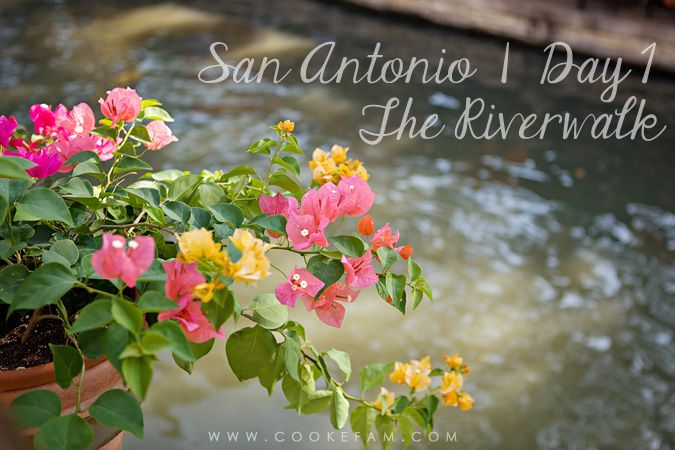 The first thing we did upon arrival is pick Mimi up from the hotel (my parents spent the weekend there with us, but my dad had to fly in later that afternoon) and head downtown to the
Riverwalk.
Our rooms at the hotel were not ready yet, so we figured we should head out and do something. We knew the boys would enjoy a ride on one of the
river tour boats
, so that's what we did first.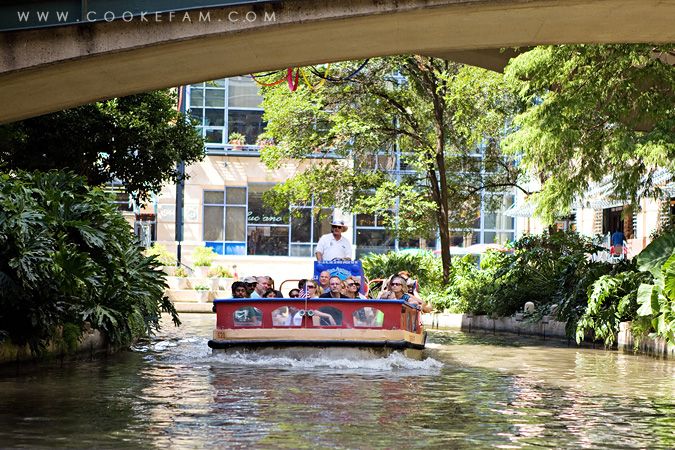 One thing to note about this particular day in San Antonio...it was about as hot as I imagine the face of the sun to be. Miserably hot. But, the boys were fantastic and despite the unrelenting heat, we all had a great time on the river cruise.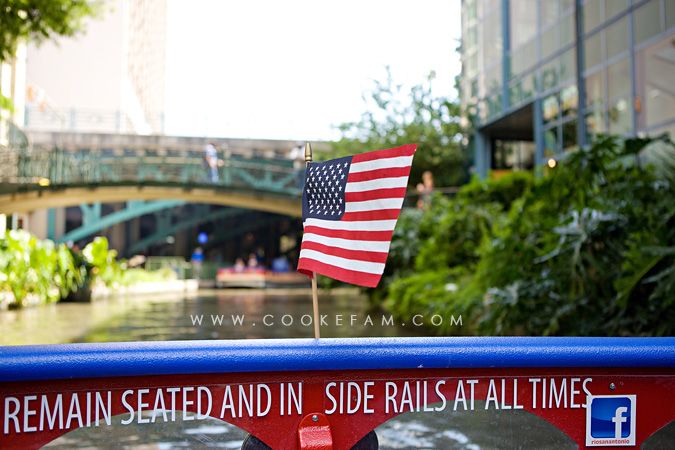 Here's a hot, red-faced little boy whose sweetness make me want to squeeze him forever. Those cheeks, dimples, and smile are all reasons why he gets away with so much.
Like I said, the river cruise was fun and we learned some interesting information about downtown San Antonio and the river itself.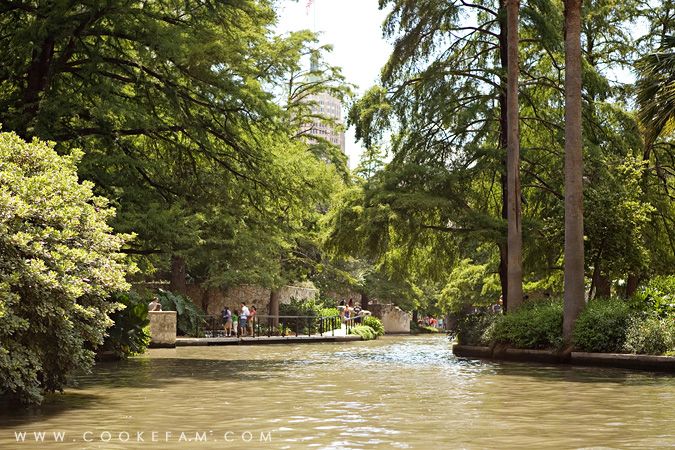 It was a good thing that I brought the boys' water cups with us...they drank them within the first 15 minutes of the ride.
After the river cruise, we walked around along the river for a little bit to see it on foot. And attempted a family photo that turned out to be fairly accurate...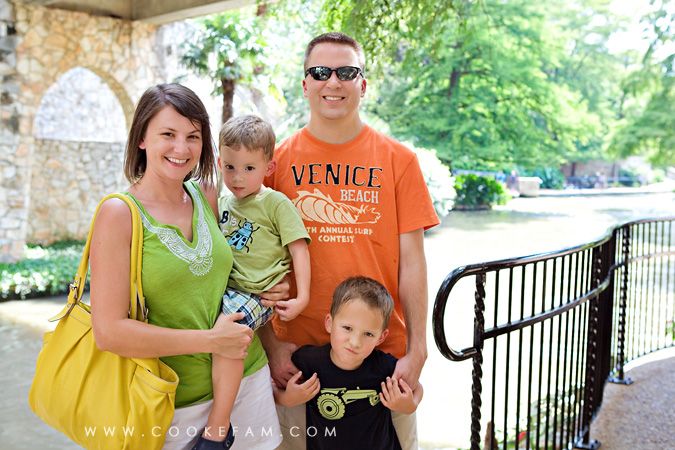 Pretty soon we were feeling the effects of the heat and the boys were getting hungry.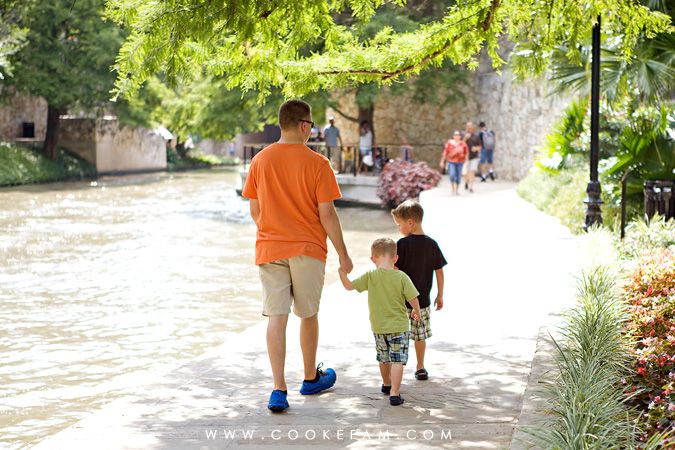 So, we made our way to this lovely establishment for some water and food. We wanted to sit outside, of course, but we needed air conditioning, so we sat inside this time.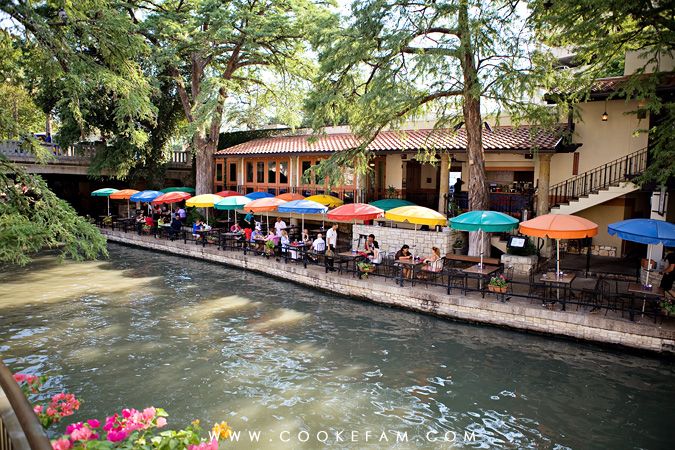 At first, all I wanted was water. But after I drank enough, I realized I was hungry too. So we all had dinner. At 5:00, which is normal for the boys but pretty early for me and Casey.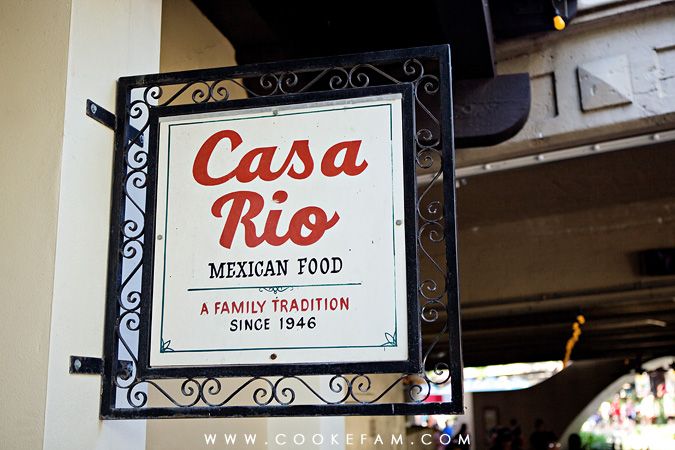 After dinner, we were all recharged and the boys were happy enough to hug each other. It doesn't seem like that's a happy face from Ethan, but I assure you, it is.
The boys managed a better photo with Mimi. Probably because they weren't hungry. And they had lollipops.
After dinner, we walked back to our car and went to the hotel to check in and get settled (and meet up with Pop). We stayed at the
Hyatt Regency Hill Country Resort
again. We planned to spend an entire day at the hotel, so the pool, lazy river and beach were reasons enough to stay there. And again, we loved it. (PS - if I could have fit that chair in our car, I would have taken it home. It would look amazing in our downstairs office.)
Ethan was eager to explore and then share what the rooms all looked like. He slept in this room with my parents while Logan slept in the other bedroom with me and Casey in the pack n' play.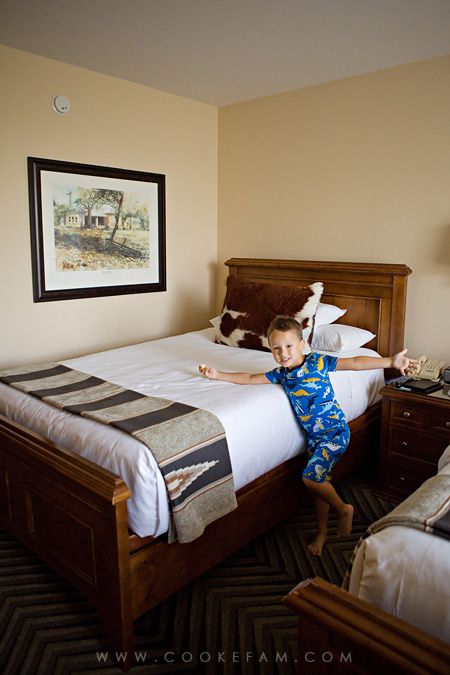 We had a great common room between the bedrooms (pictured above in the photo with the amazing chair) and a balcony with a lovely view.
After we got the boys to bed that evening, we immediately ordered margaritas and dinner for Pop, who had not eaten yet. His quesadillas were yummy, I hear. And that margarita (that came in a boot glass), definitely hit the spot.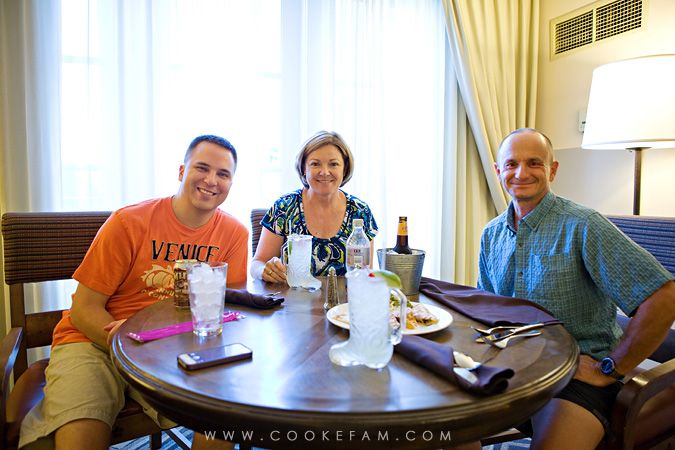 Even later into the evening, my parents stayed with the boys in the room while Casey and I went in search of ice cream. We remembered Aunt Mary's from our last visit. The girl that was working that weekend gave the biggest scoops I've ever seen. So two scoops was more like four. I was in heaven with my
Krazy Cookie Dough and Dutch Chocolate
scoops (they serve Blue Bell, of course).
It only makes sense to eat ice cream outdoors on a beautiful night like this. Right at the back of the hotel, there's Aunt Mary's Porch. And then beyond that on the lawn, they set up an inflatable movie screen and show movies. The feature on this night was Night at the Museum 2. After plowing through our ice cream, we headed back to the hotel to take showers, watch some TV and then head to bed. For having been on the road almost half of the day, we packed in a lot for the second half....it was a great first day.