Logan turned three on August 9. This is such a cute, fun, and challenging age. Logan's little voice is hovering between toddler and little boy. He loves to talk and I love to write down all the funny stuff he says!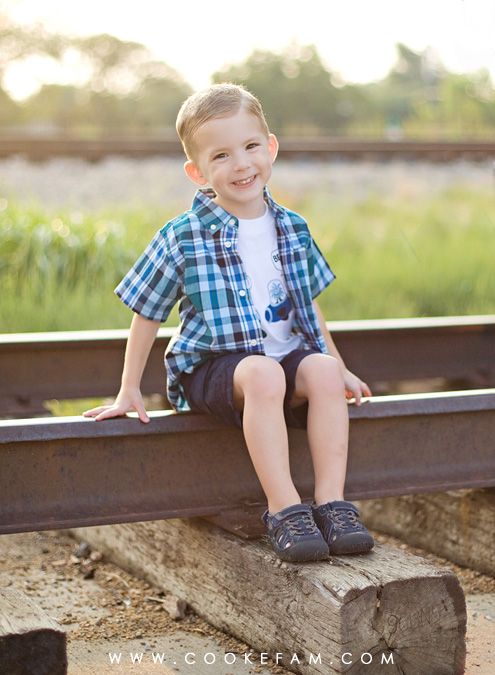 This kid loves to play. He will play outside, in the playroom, in his room, in the car...just about anywhere. He is champion play-er. I love to listen to him playing when he doesn't know I'm there. He loves to play with cars and trains still. He has taken a liking to stuffed animals now, just like his big brother. He sleeps with a menagerie.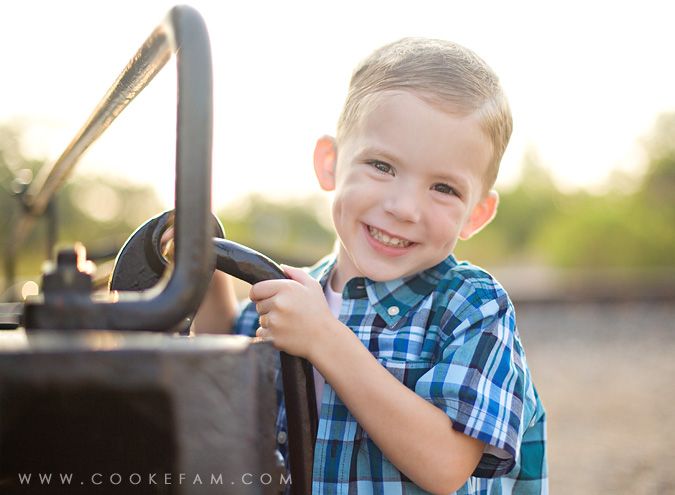 Logan is still a very picky eater. He never, ever wants to try something new...and rarely does. He would rather go hungry than try something that he doesn't want. He may be a little stubborn.
I think that children who are stubborn and wildly emotional like Logan have an extra measure of sweetness thrown into their personality. Logan loves to give hugs and kisses and he's really good at it. He says, "I wuv ewe" all the time without prompting. He loves to cuddle and he's very attached to his blanket.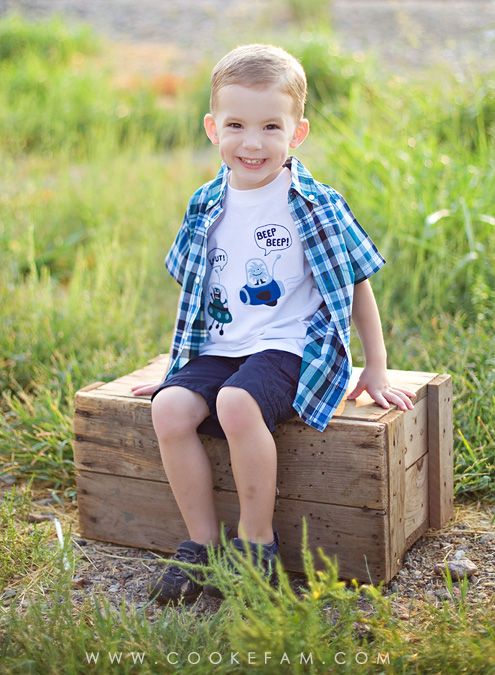 Most days, Logan still takes a nap. He sleeps anywhere from 1-2 hours if I don't have to wake him up to go get Ethan from school. He sleeps great at night too. And he is completely potty trained now...yay!
This kid is still a dancer. He has been since he was a baby. Most of the time with music, but sometimes without. And now, I'll catch him singing his very own songs in the car when we're driving around. I think he forgets I'm there, but I love listening to him.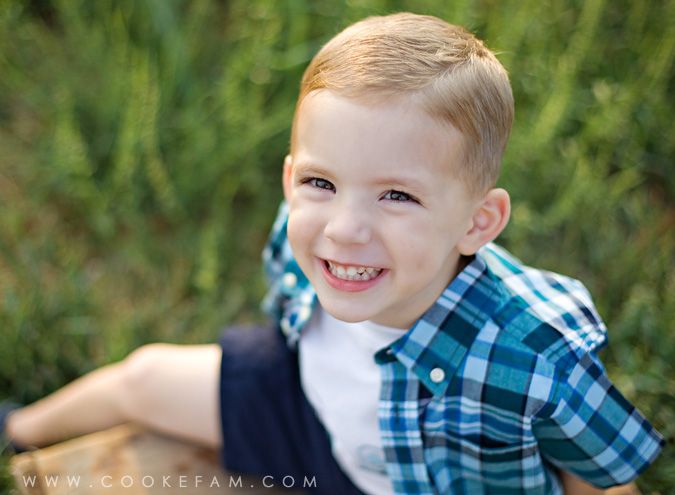 I can't believe our littlest boy is getting so big!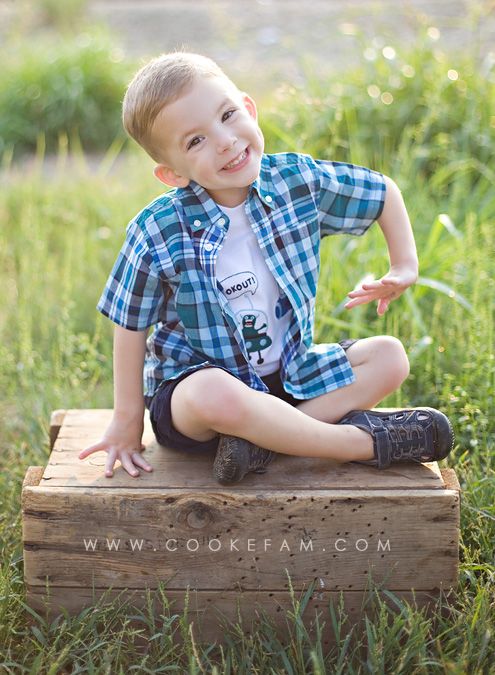 He may be getting big, but he still has those dimples that we spotted the day he was born...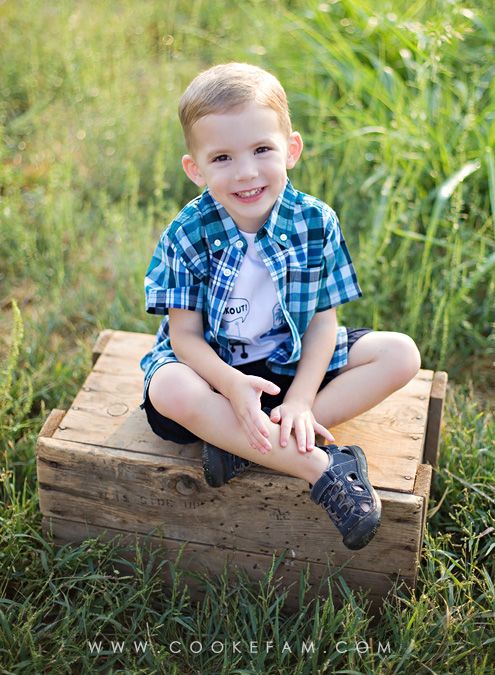 I like to think that Logan adds the "spice" to our life. He's crazy, but we're crazy about him!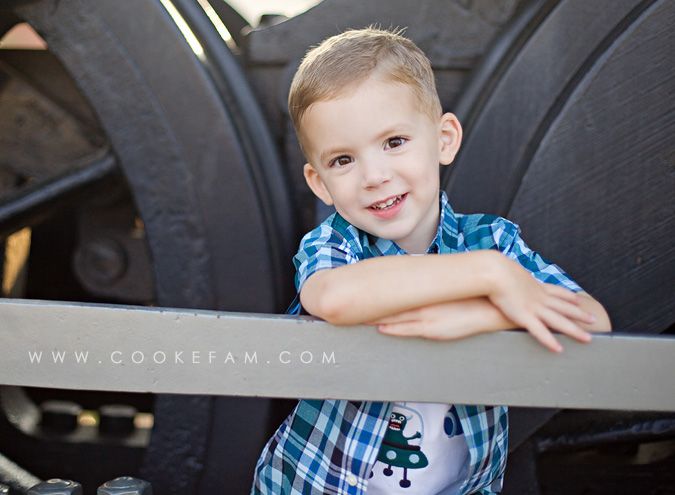 For this three-year-old photo shoot, Logan and I went to the Frisco Heritage Center right after we dropped Ethan off at school one morning. I actually had him really excited about it because of the train. I come here with clients all the time, but the last time he had been here he was only one year old. He absolutely loved the train and did such a fantastic job taking photos with me. It may have also had something to do with the Pez candies I was giving him along the way and the promise of a super-fun pop (lollipop) at the end.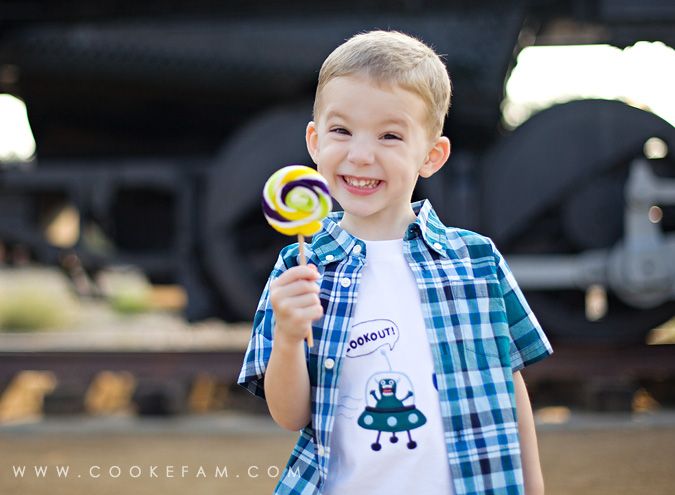 Three year stats:
Weight: 32.2 pounds (55%)
Height: 39 inches (83%)
Here's the yearly interview (this is Logan's first year to do it):
How old are you?
3
What makes you happy?
my blanket
What is your favorite food?
cupcakes
What is your favorite thing to do with Ethan?
hide and seek
Who are your friends?
Ethan, Brennan, Blake, Ashton
What is your favorite color?
green
What is your favorite animal?
pupppy
What do you want to be when you grow up?
a daddy person
What is your favorite toy?
firetruck
Where is your favorite place to go?
school
What is your favorite book?
Goodnight, Goodnight Construction Site
What is your favorite show?
Mickey Mouse
What is your favorite movie?
Cars