This year, Logan completely loved the petting zoo at preschool. He has gotten over his fear of goats from past years and immersed himself in petting the animals.
I think it's obvious here that he's having a good time. When the dimples are this visible, it's a sure sign.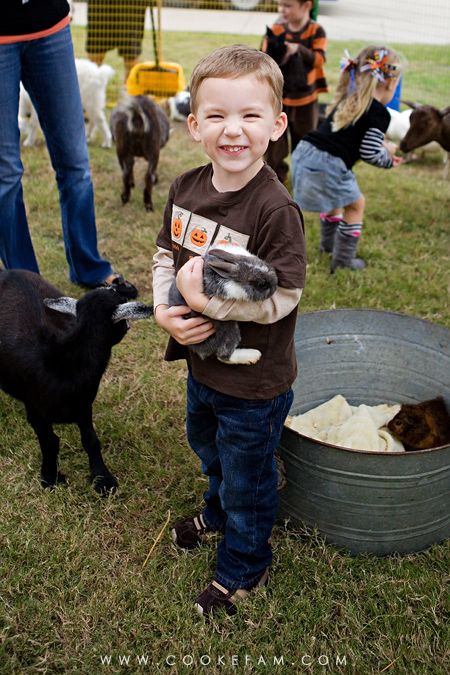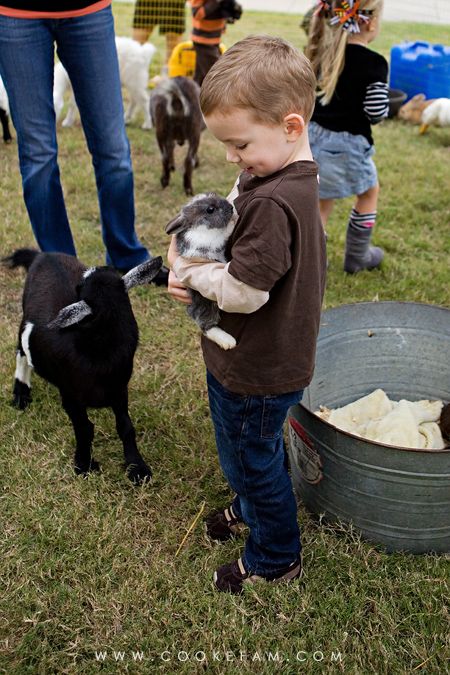 Totally different kid with the goats this year. He loved feeding them.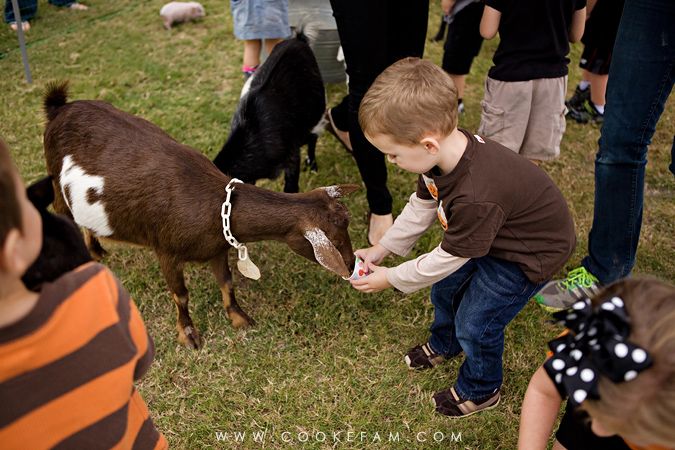 And the duck too. This duck was so calm. I guess it would have to be if they're going to pen it up with 13 three year olds. Bless those animals.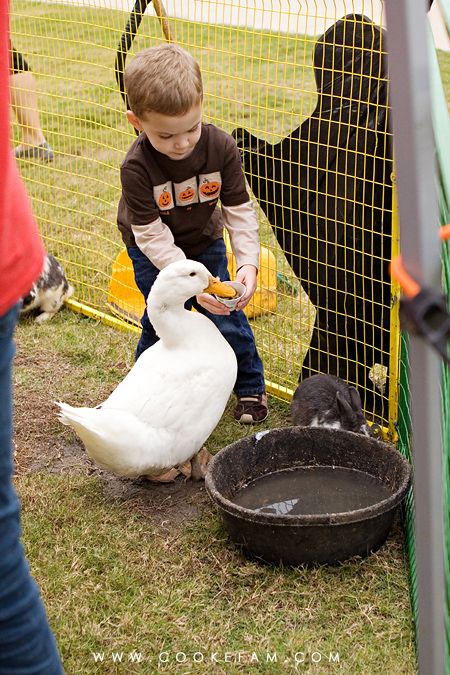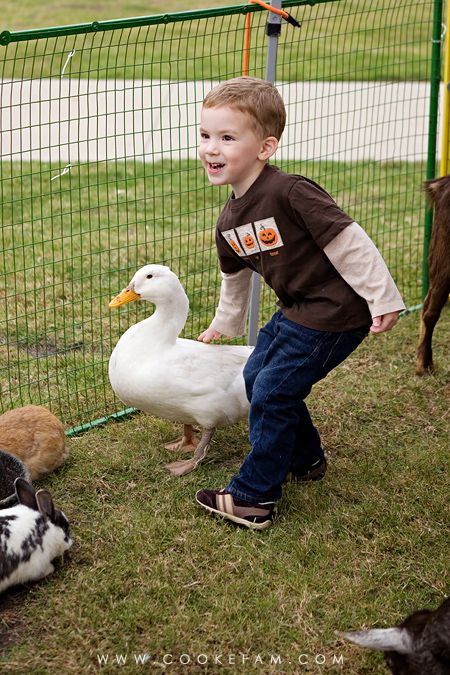 Petting a cute little pink piglet...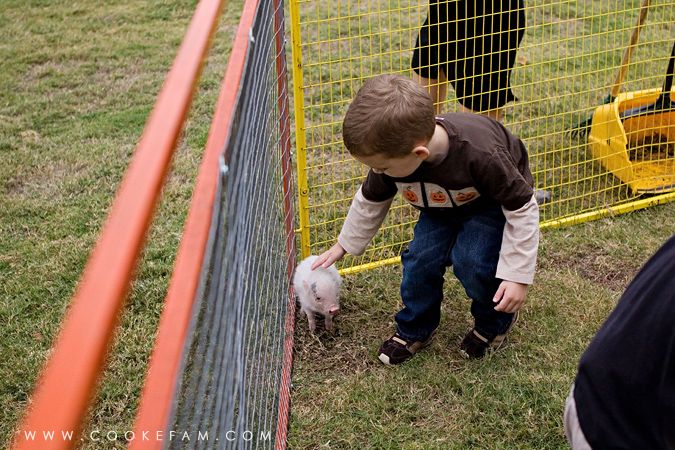 And holding the tiniest little black piglet...it was so cute. Can't believe I just said that about a pig. But it was.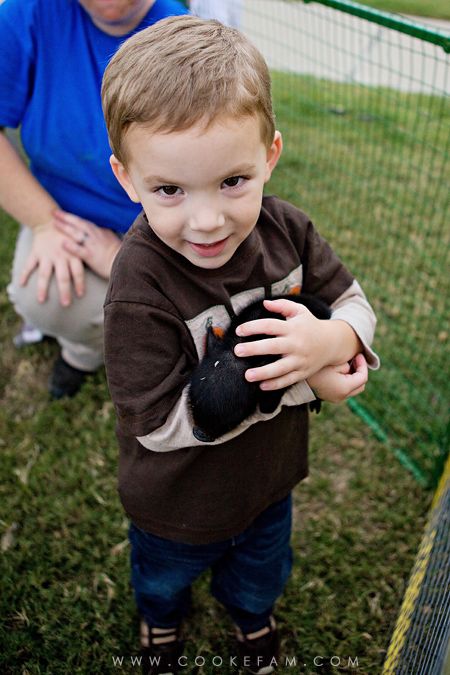 After the petting zoo, the kids head over to the "pumpkin patch" on the other side of the building to find the pumpkin they decorated and brought.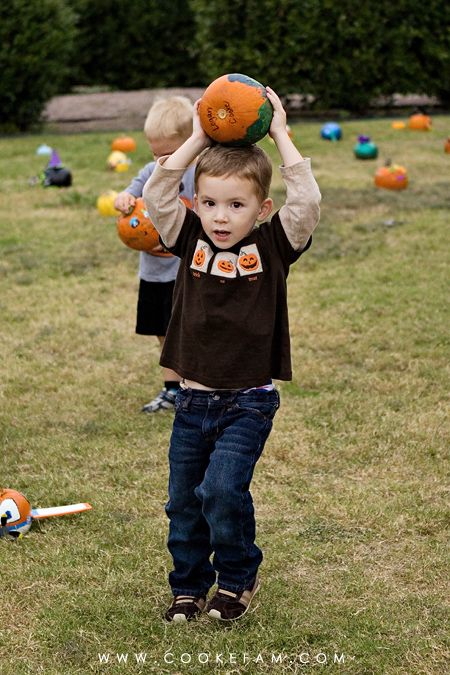 Logan found his...and then chunked it.