This year, we went trick or treating again on Halloween...the boys had been asking about it for weeks. And actually, our neighborhood is really great at it. There are so many fun houses and people sitting outside. I meet more people on Halloween night than any other day of the year. (Too bad we are moving from this neighborhood...high hopes for the new one, though!)
With weeks of preparing themselves for this night, our two super heroes were more than ready to go!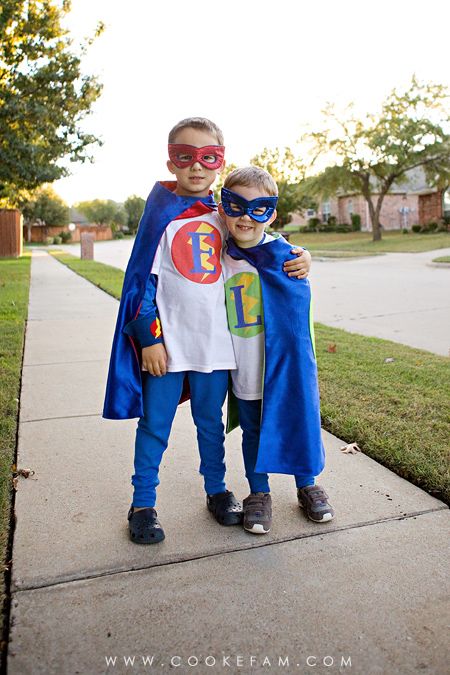 I usually keep these pumpkins inside so we can enjoy them and also so they don't get ruined sitting on the porch. This is my only successful "Martha Stewart" craft to date. But, thanks Martha...I love my
masked pumpkins
. I sit them out on the porch for Halloween night.
And this year, I bought this purple witch hat at Pier 1 on a whim. Boy, oh, boy did I underestimate the excitement the boys would have when I "dressed up" for Halloween. So, this will be my "costume" for the foreseeable future.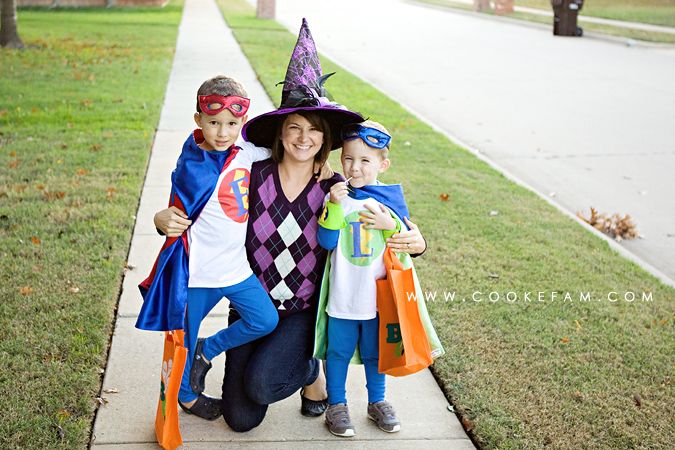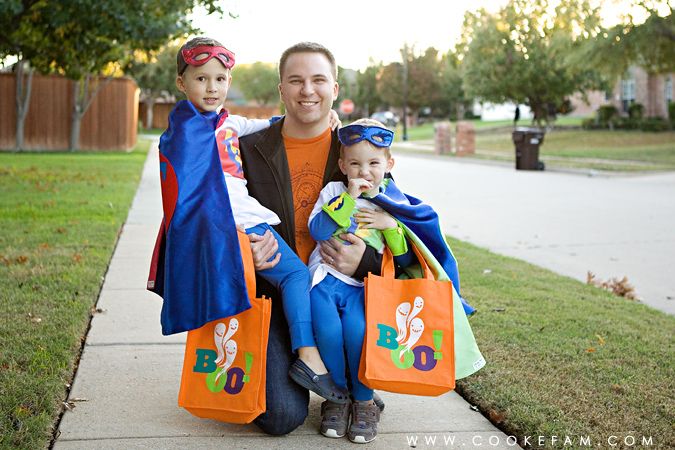 When we had taken the obligatory photos in front of the house, we released the boys to go trick or treating. We did not have to tell them twice..they were off at top speed.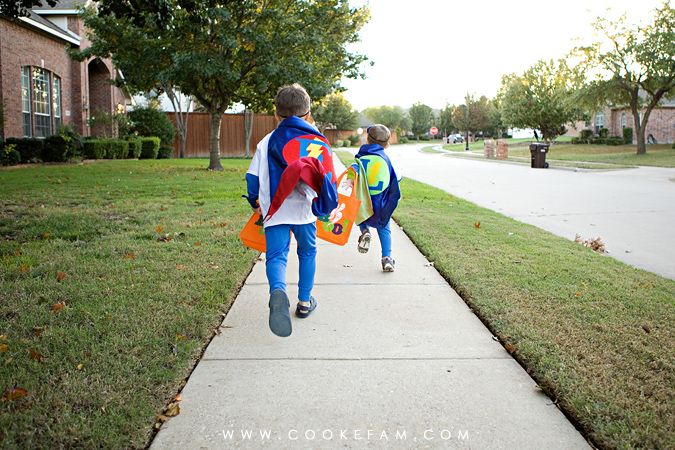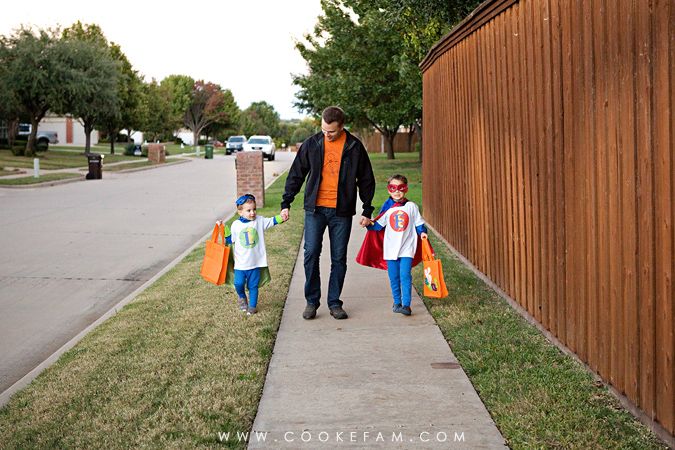 It took a little convincing to get them to go up to this door...the giant spiders were a deterrent. But not much...candy is a pretty strong motivator! I took a few more photos of them at people's doors, but they start to all look the same so this is the only one I'll post.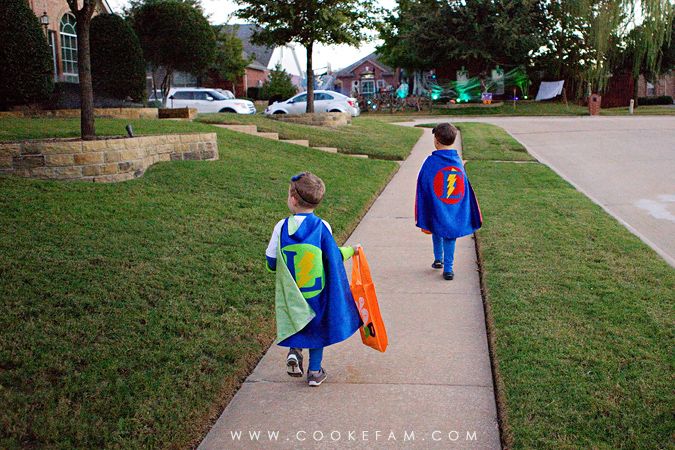 Things start to get fun after dark...
When we got home, I opened up the glow sticks that we got the boys as well as the glow balls that Nonnie got for them. Big hit. Then, I thought about doing some light "painting" with my camera set to a low shutter speed. The boys tried it out first on the stairs...
Then we moved to the other side of the living room where the light from the glow sticks wouldn't bounce off the walls.
I've seen these photos done much more technically perfect, but we still had a lot of fun experimenting.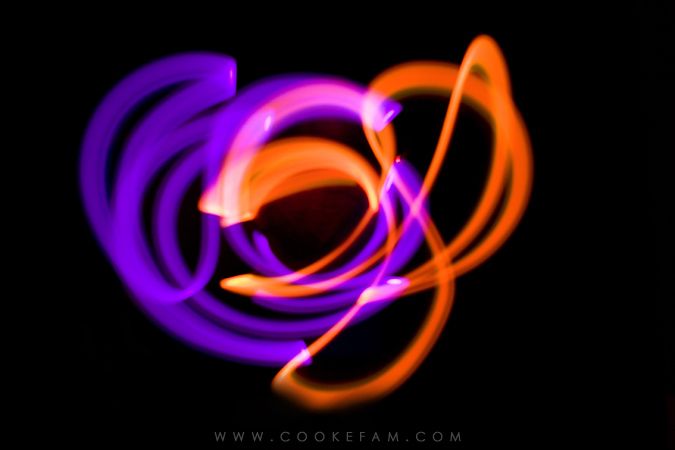 Casey writes his initials...
And I handed the camera over to him so I could draw a heart. We had way too much fun with this.
Then we took the glow sticks into the bath before getting the boys in bed much later than usual. Did they sleep in the next morning? No. No, they did not. But it was still a Happy Halloween!