Before we went on our trip to Disneyland, Ethan had a musical program at school that we were invited to watch. It was called "Three of A Kind," and he had been practicing his lines and songs for months (at home and at school).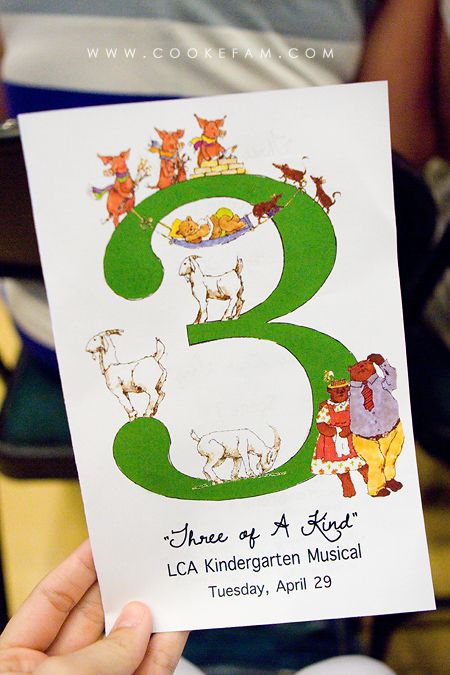 Here he is with is 3 Amigos hat and #3 tshirt.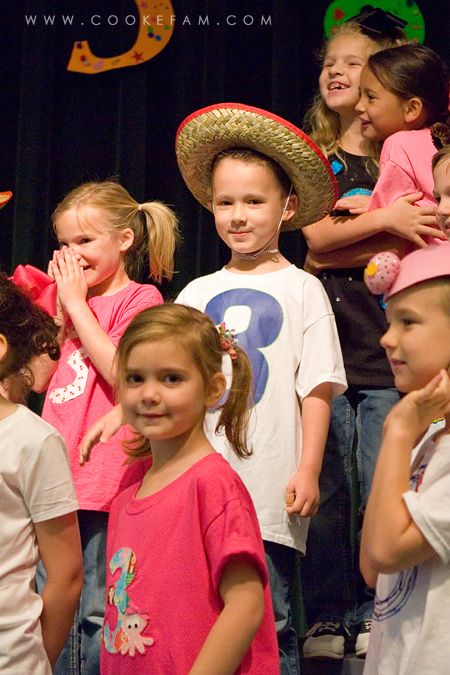 There's all the kindergarteners on stage together. All of the 3's were made by each of them in art class.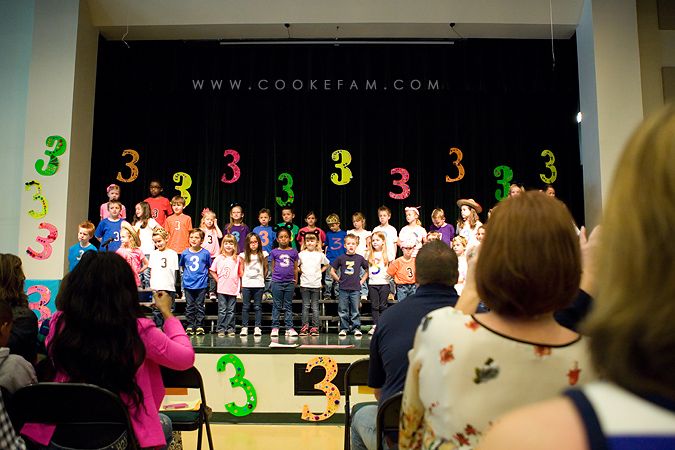 Ethan had a small speaking part with his two other amigos. They performed their two lines flawlessly!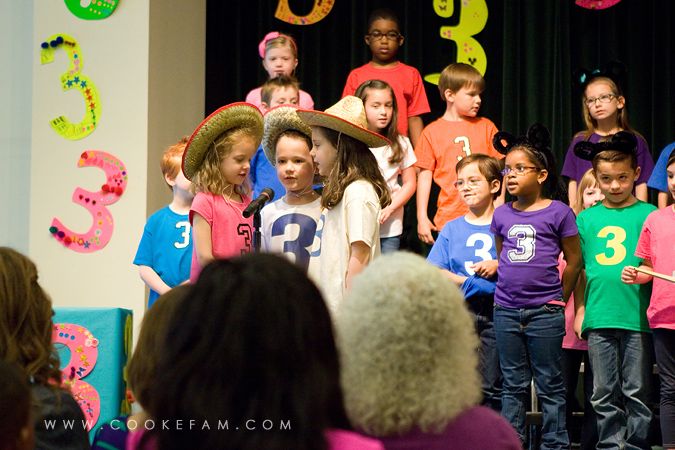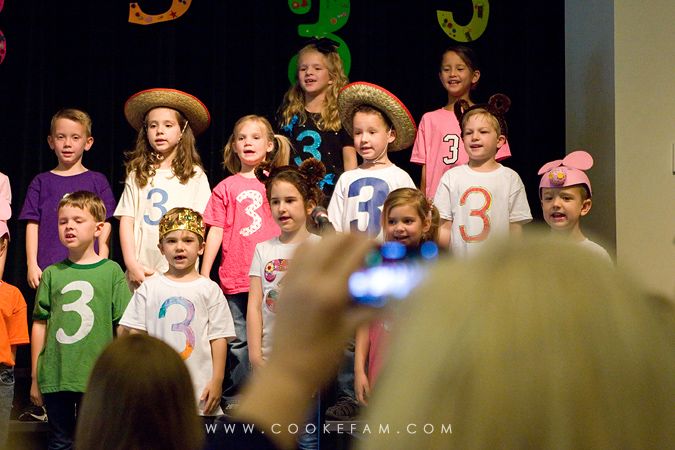 Here's something that is all too common these days. An iphone right in the way. Of course this woman (I don't know her at all) could not help her head being in the way. The chairs were all on the same level and that's just how it is. However, the phone that she was holding above her eye level and way out in front of her could have been helped. It was annoying, distracting, and kind of rude if you really want to know what I think. Casey and my mom both used their iphones to capture photos and video, but they didn't do this.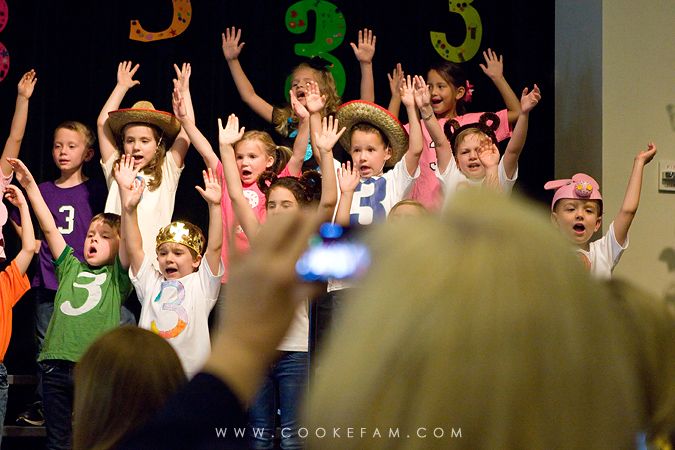 There was one part where the kids got to sing with their teddy bears. It was really cute.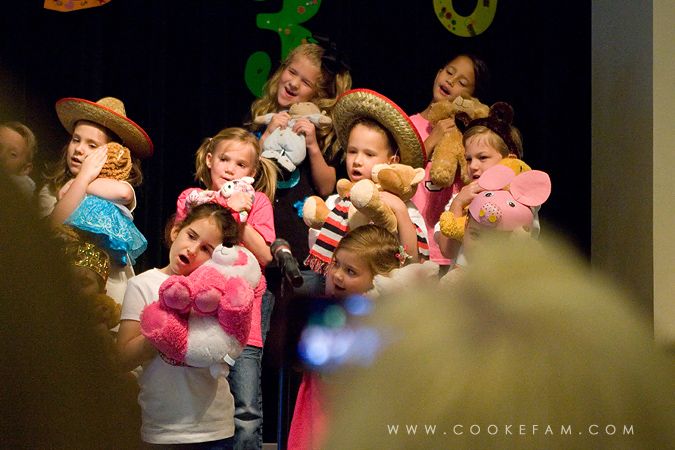 Mimi and Pop came to watch too...and Ethan was super excited that they came to see him.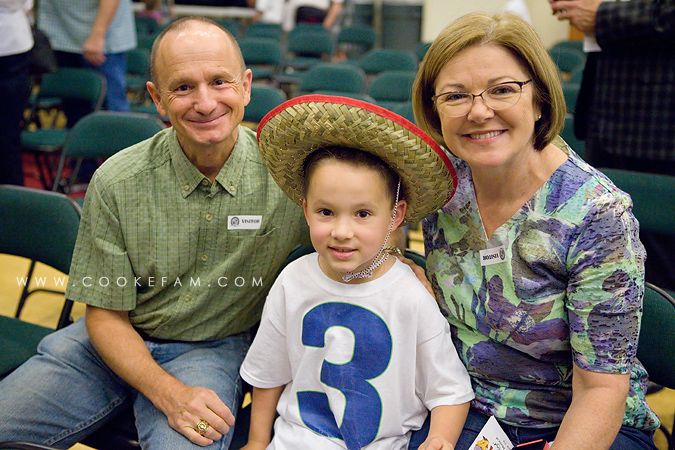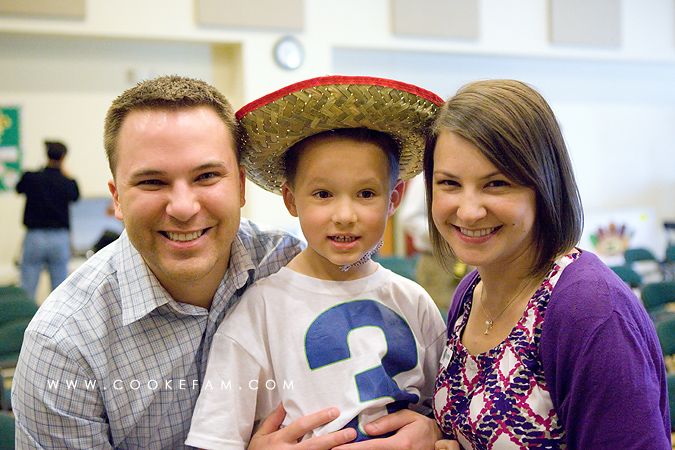 Logan got to be late for school that day too since Ethan's program started right when preschool starts. He loved being there and I think Ethan was thrilled too. They are really sweet brothers sometimes!