Summer rain storms are kind of great. They give us a little break from the heat. The rain is much needed in these parts. And the boys love to get out their umbrellas and play in it.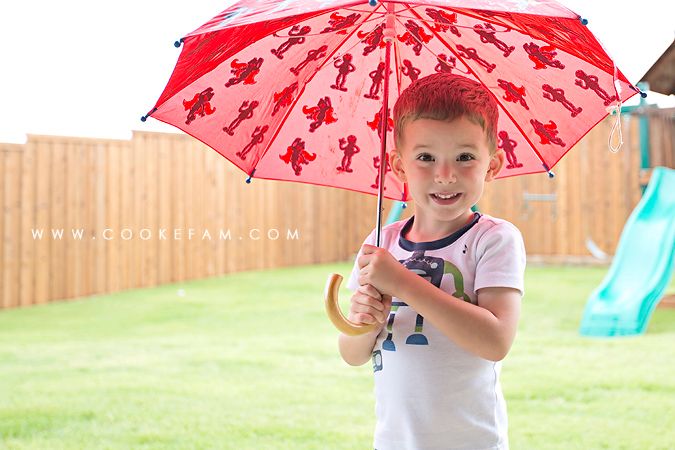 For some reason, they love their umbrellas. They relish a chance to play with them. And unlike me, they don't mind getting wet. I took all of these photos from the shelter of the patio.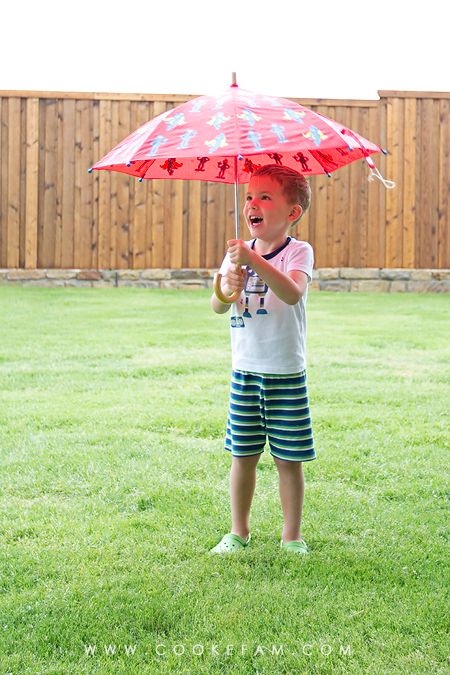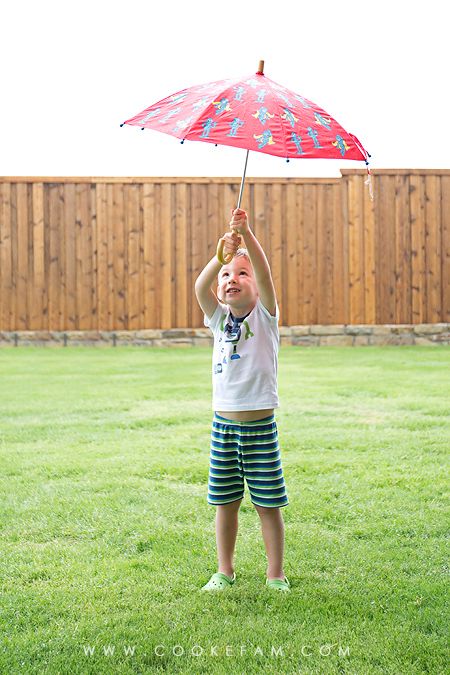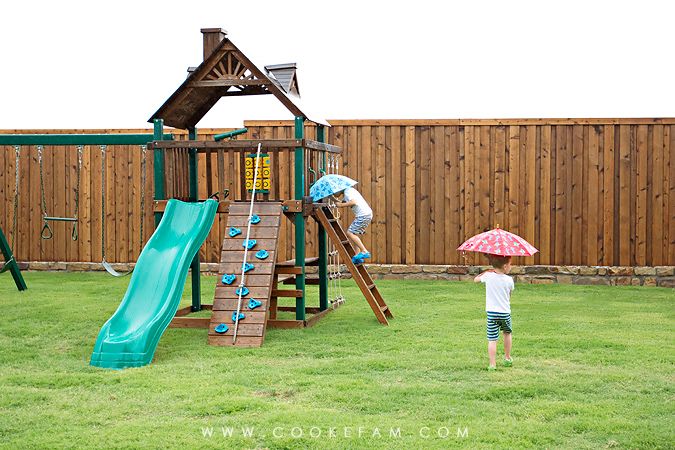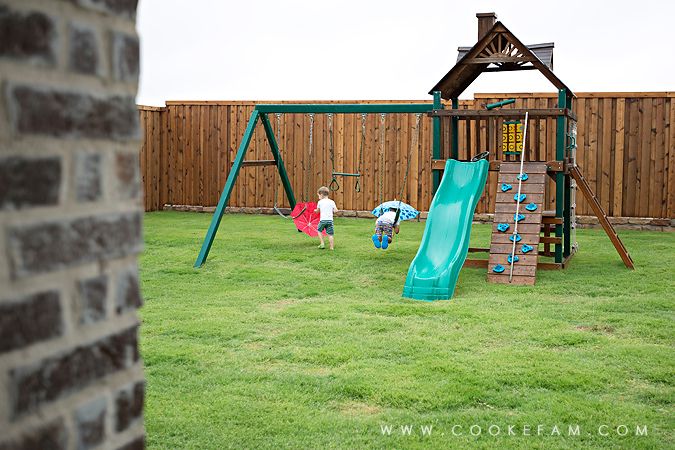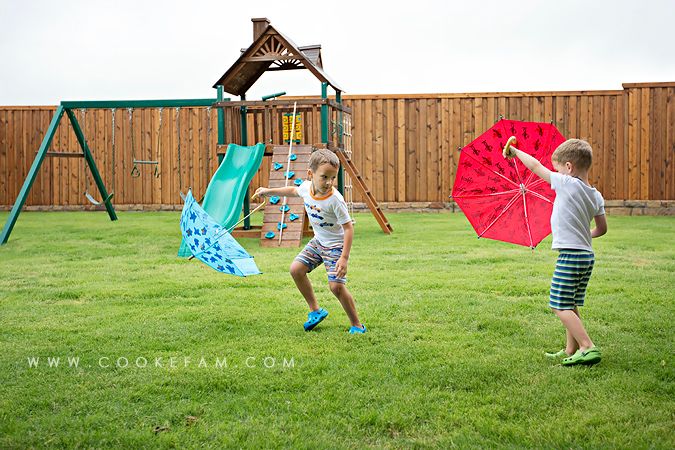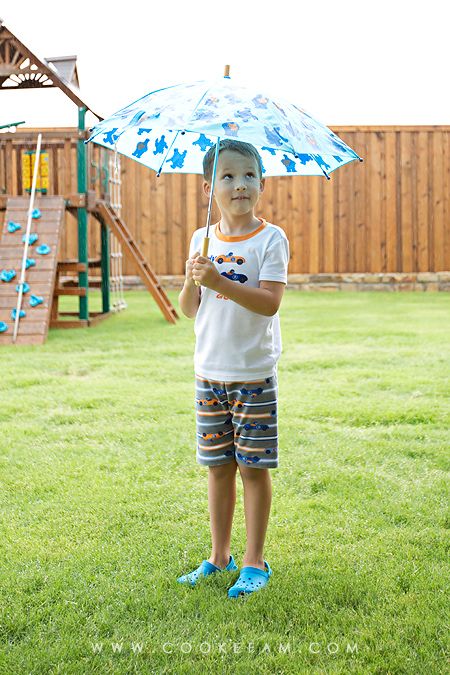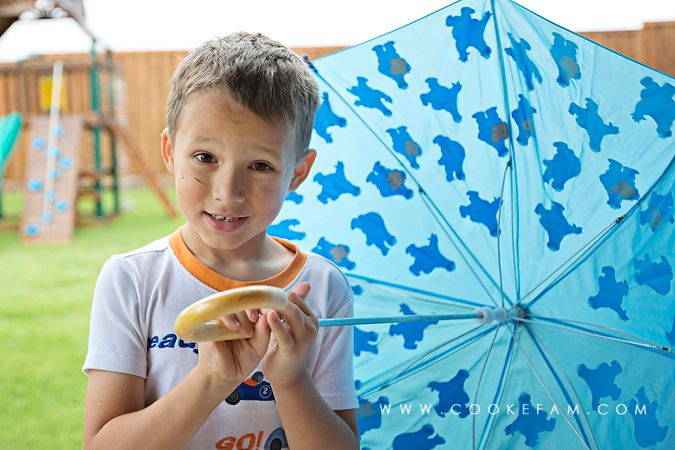 Although I love his smile, this look is also my boy. And it totally reminds me of 2-year-old Ethan. It's the same sweet face...just 4 years older.