We were actually able to find a weekend this summer to go to the lake house with most of Casey's immediate family, plus his grandparents. Everyone came out Friday night and we got started with the fun first thing on Saturday morning with a boat ride.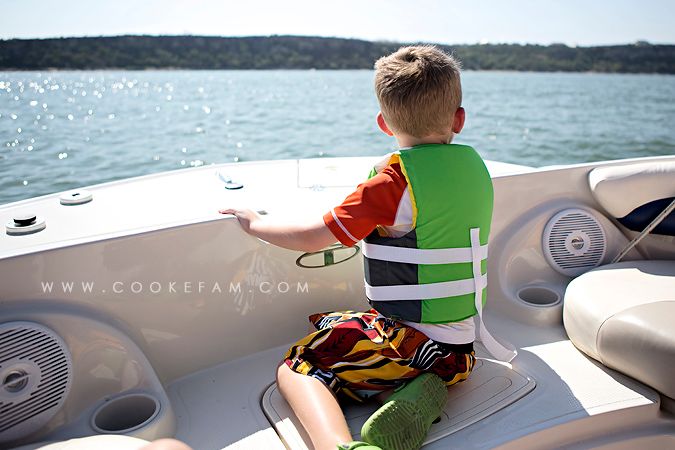 It takes a bit of effort to get people all ready, sunscreened (I'm making that a word), outfitted, and out of the house. So, we were (or at least I was) a little pooped before we even got going. Thankfully, my main job on the boat was to photograph and make sure no small children went overboard. No big deal.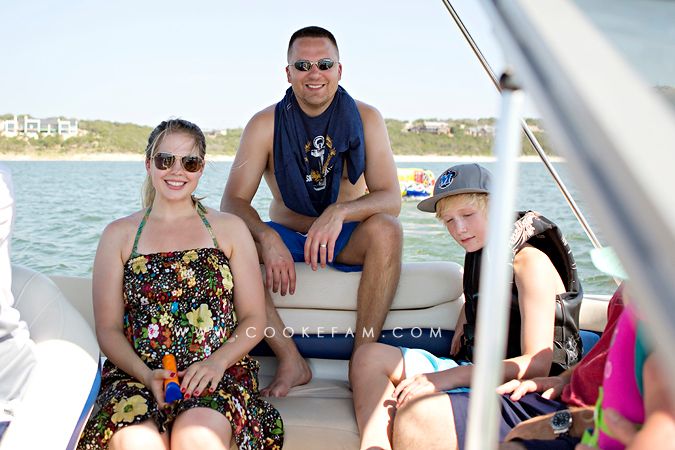 Both of our boys were so ready to get going by this time that they couldn't even bring themselves to turn around for a photo. Must look at the water...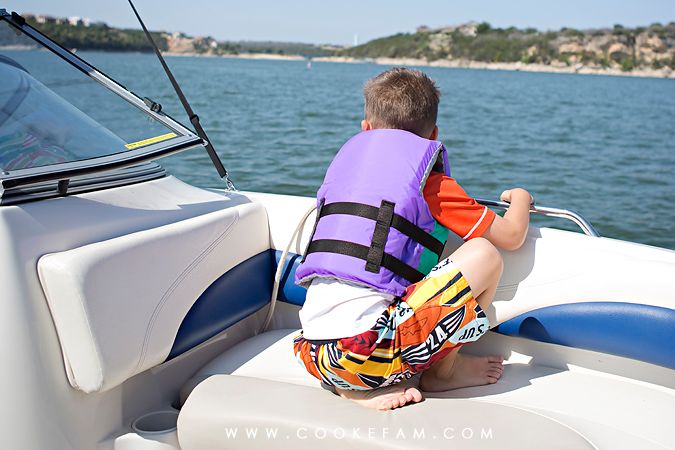 After driving around for a bit (heading to Hell's Gate), the engine warning light and sound came on. It was a piercing sound that would not be ignored. And we hadn't even started the tubing yet. But, after a little poking around, it seemed that the engine had just gotten overheated a little. We cooled it off by staying put for a while and then taking it easy when driving. Finally, after we felt like it might be okay, we let all the boys pile into the huge tube and have some fun.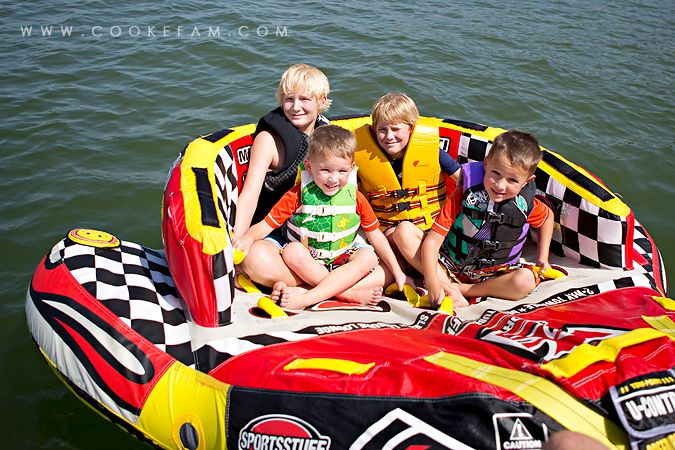 They definitely had some fun...
And the adults had fun watching them. I have no idea why Casey and his dad are holding the ropes. I suppose so they don't go over and drag behind the boat...but why not just store them? Oh, well...they seem to be enjoying themselves...and looking like we are actually on a sail boat.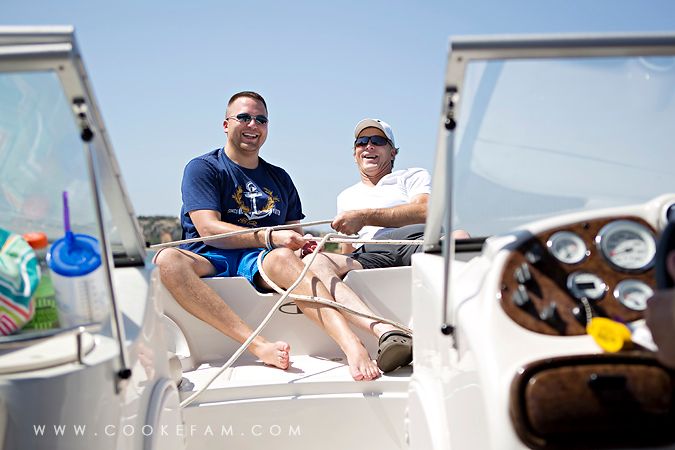 This is one of two photos of me from the entire weekend...thanks to my sister-in-law Chelsea for both of those photos.
Casey and his brother, Jeff, took turns driving the boat. Both great captains.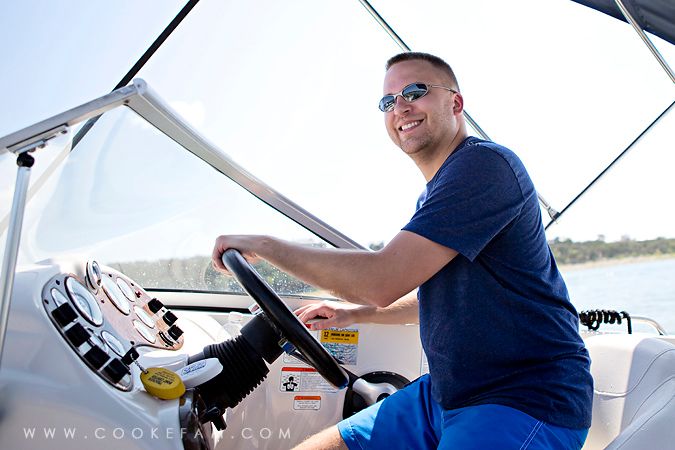 Papaw took turns holding his grandchildren. He's great at that too.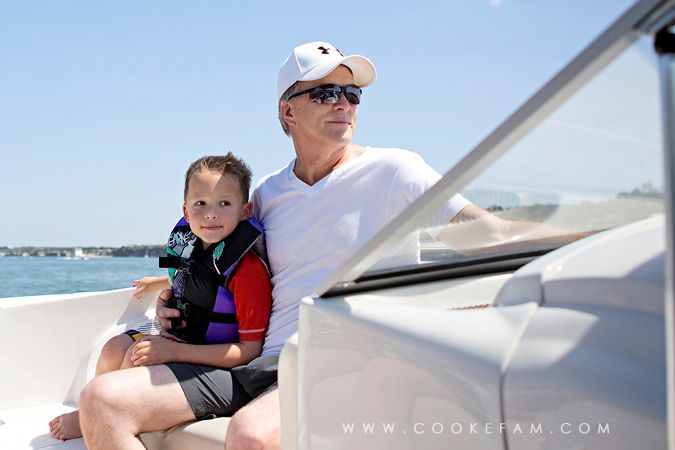 Of course Logan needed a snack. He's chilling next to uncle Jeff too.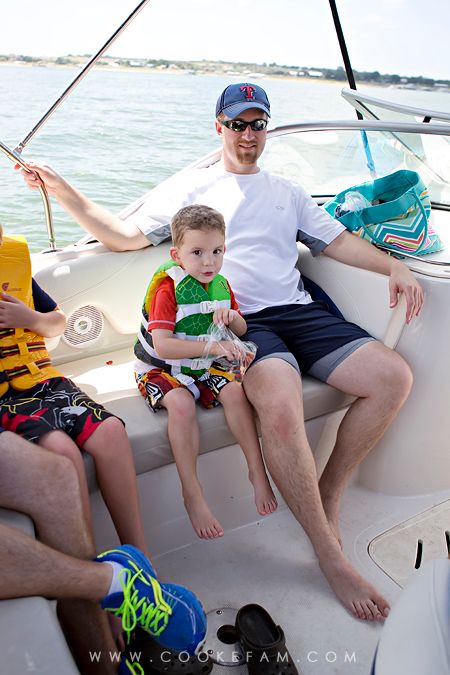 Here's a photo of all the cousins. Minus Jack (who was 3 months old and taking a nap) and Colby, the oldest cousin who was with aunt Linda (his mom) on a mission trip.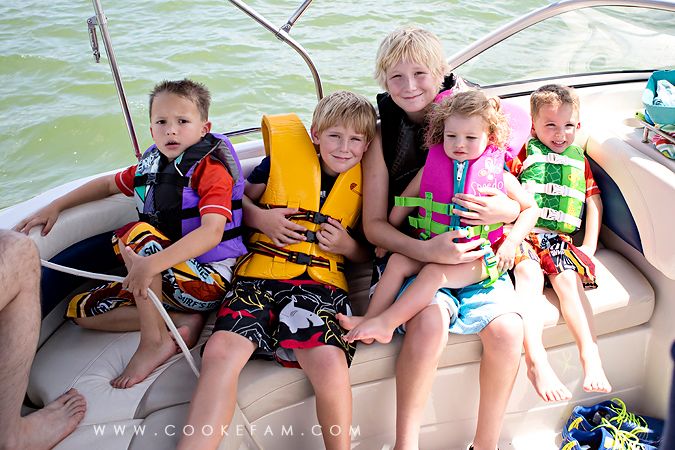 Later that afternoon, after we'd had lunch and a little rest time, the boys were begging to go to the pool. It's like they have endless energy. Throw a little food their way and they are good to go. So go we did.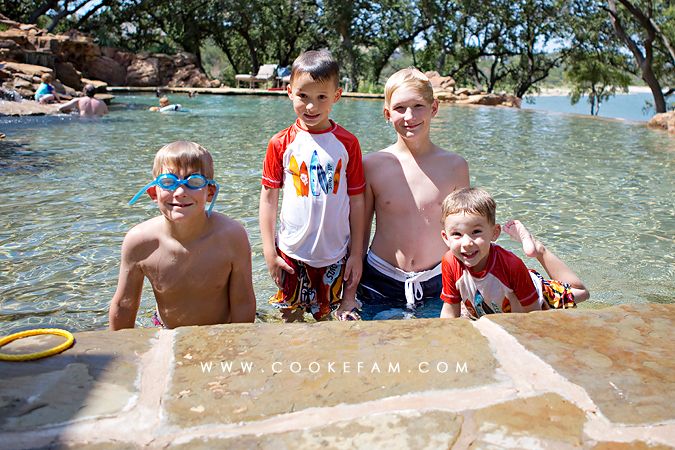 Memaw and Papaw Cooke were there for the weekend too. They stayed behind and didn't ride on the boat, but they came out to the pool to watch the kiddos swim.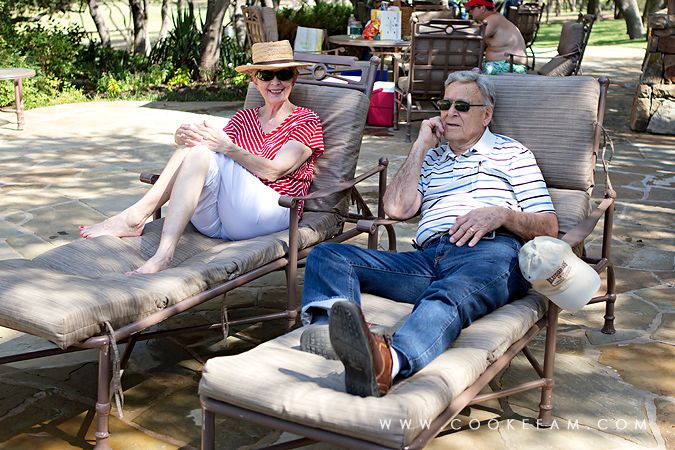 Logan is super-proud of his swimming prowess now that he can do it by himself.
When you've got two uncles and a Papaw around to toss kids in the air, you know it's going to happen. Ethan, being the lightest of the three boys willing to be thrown, got up pretty high...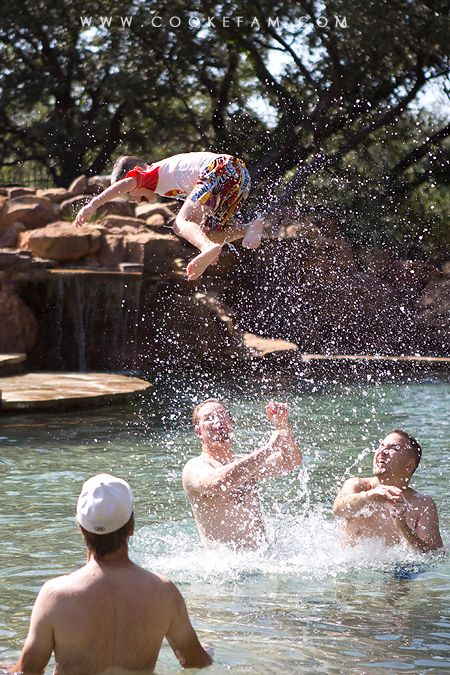 And it's hardly a surprise that the boys tossed around the sponge football in the pool for a very long time.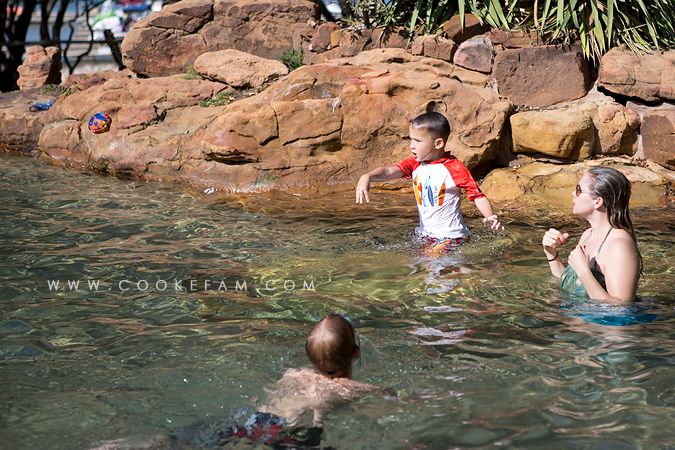 When Logan got tired of showing off his swimming skills in the big pool, he splashed around the toddler pool with Papaw and cousin Avery for a while.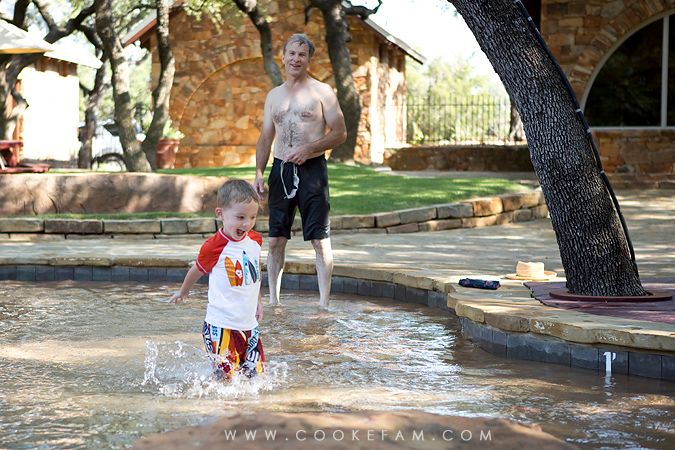 The bigger boys practiced their jumps.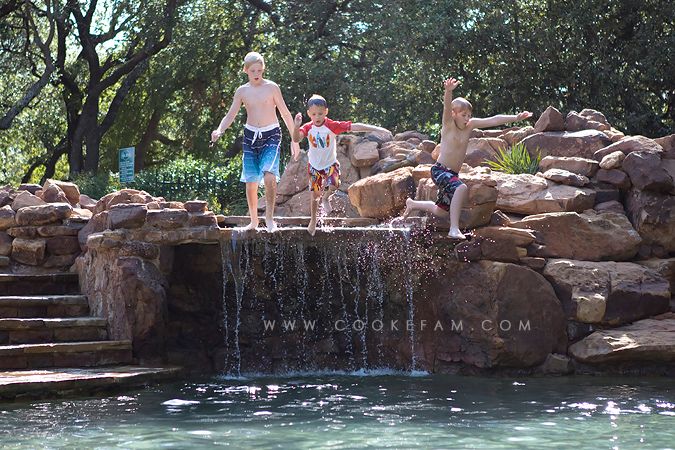 After a full, full day of activity, even after dinner we were not done yet. Because...s'mores. They don't look tired at all, do they?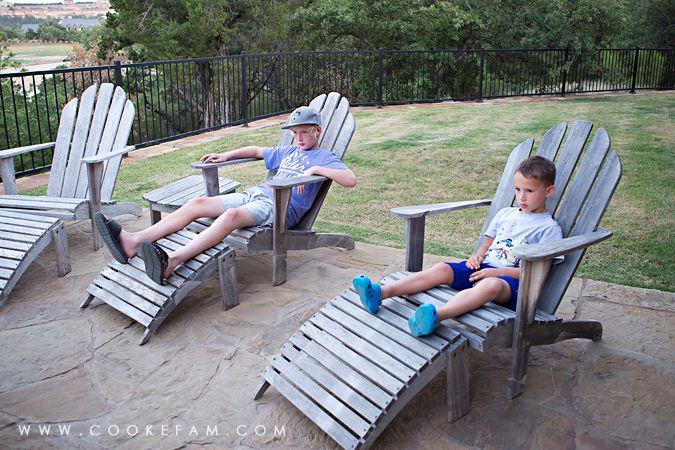 Time to begin...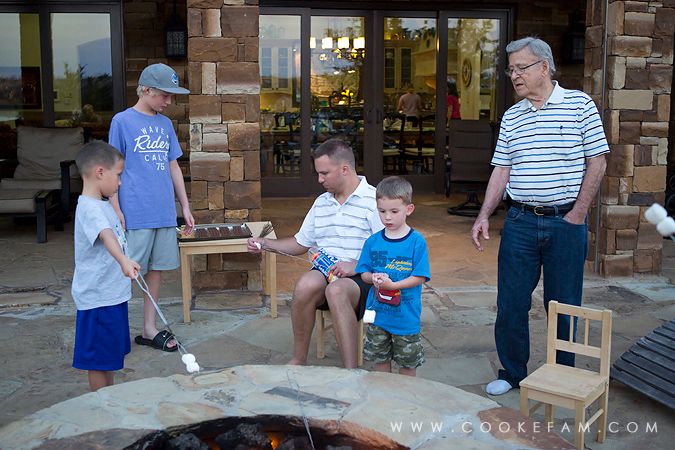 Ethan's technique is to stay as far away from the fire as possible while still warming (not toasting) his marshmallow.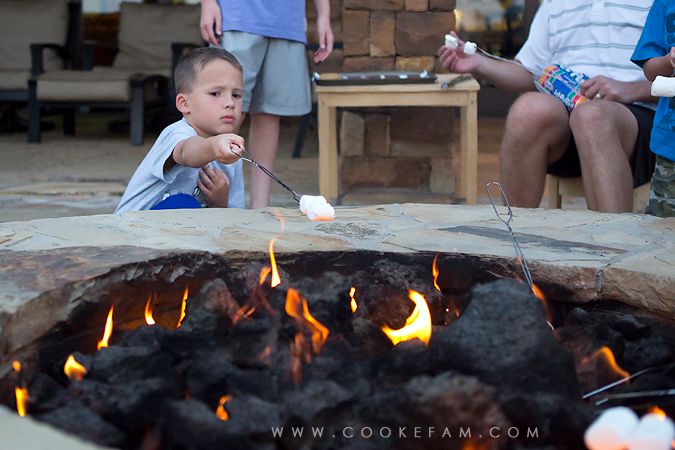 Logan may actually be asleep. Anyone who has looked at a fire for a while knows just how mesmerizing it can be. Especially when you're tired already. He's not even trying to warm his marshmallows.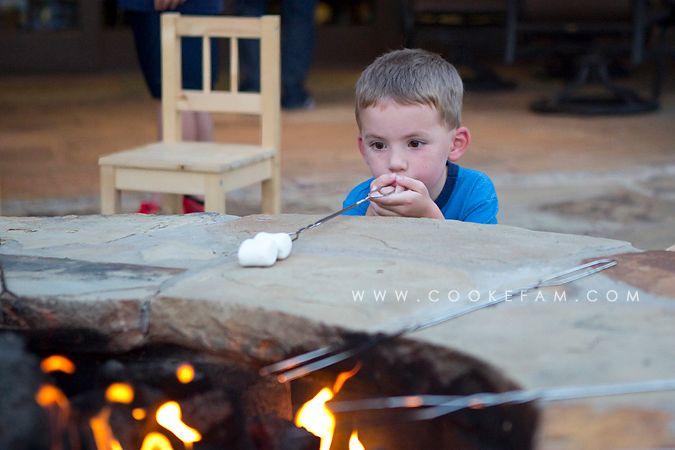 But he perks up when his s'more is ready to eat. Yes, there is still energy for that.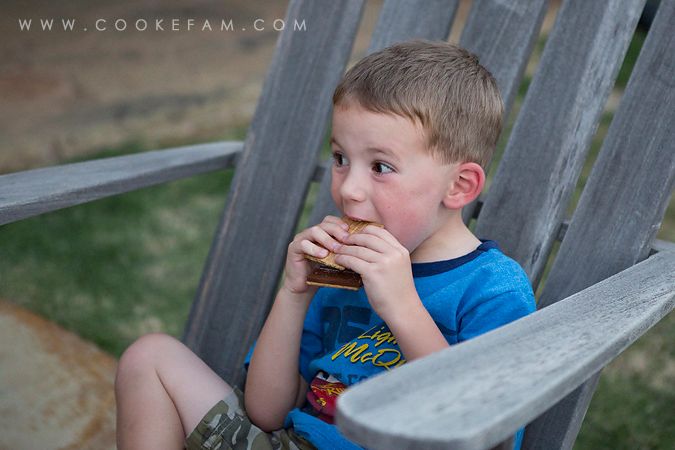 Both of the boys came to life for the eating part. Not that I blame them. Chocolate (and the other ingredients...but really the chocolate) motivates me as well.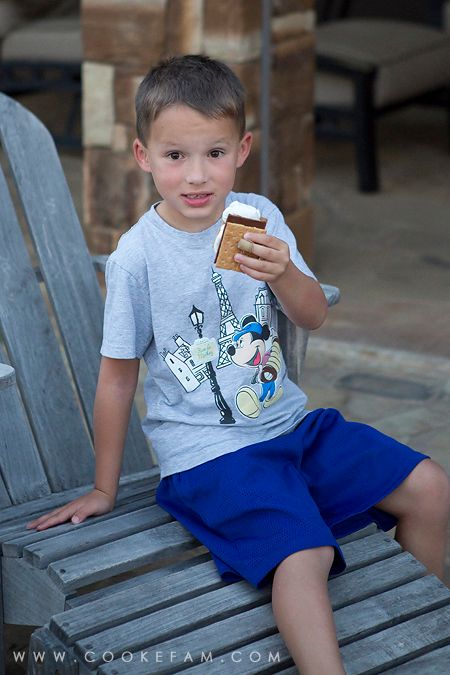 Casey's dad and Papaw Cooke are part of the Cooke Brothers musical group...and they specialize in Bluegrass music. But, they can also sing without instruments. And Casey and his brother Jeff joined in for a few rounds of a capella singing. More than a few rounds, actually.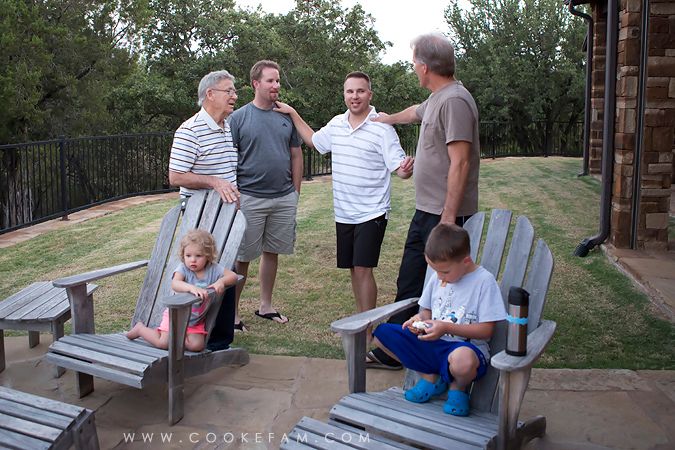 We played around the fire until after dark, getting sticky and messy and really tired. Sometime after dark we shut the party down (at least for my kids) and put them to bed. I think they fell asleep before their heads hit the pillow.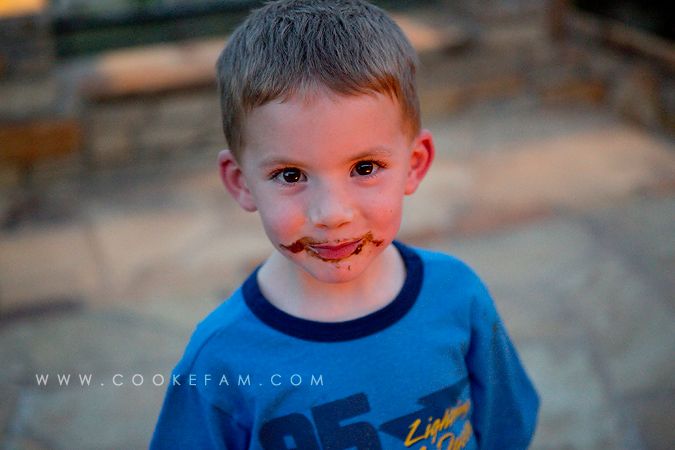 The next morning was Sunday and we all had "church" at the table. Then everyone started leaving throughout the day.
This was such a great weekend to get together and just relax and have fun. There's nothing like creating memories with your cousins (and other relatives) during the summer at a lake house. It's so true it's almost cliche. And we'll have to do it again.