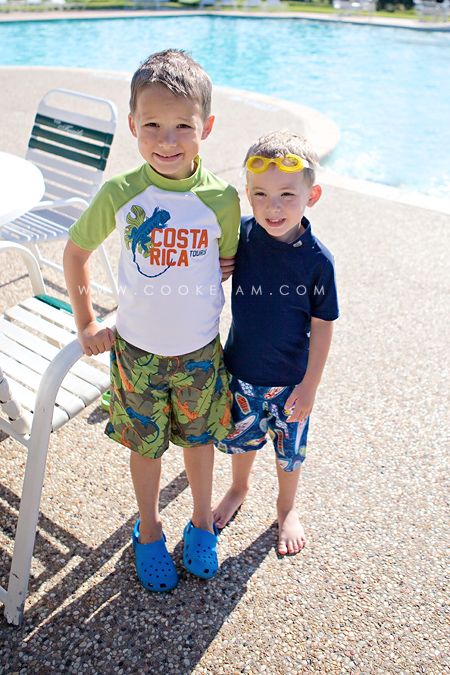 This year the boys did two weeks of swim lessons again...the first two weeks of June. I feel like we've had a rather mild summer and the beginning of June was just warm...definitely not hot. So we had a few chilly days at swim lessons, but the boys both were troopers. And this year, Logan's lesson was first...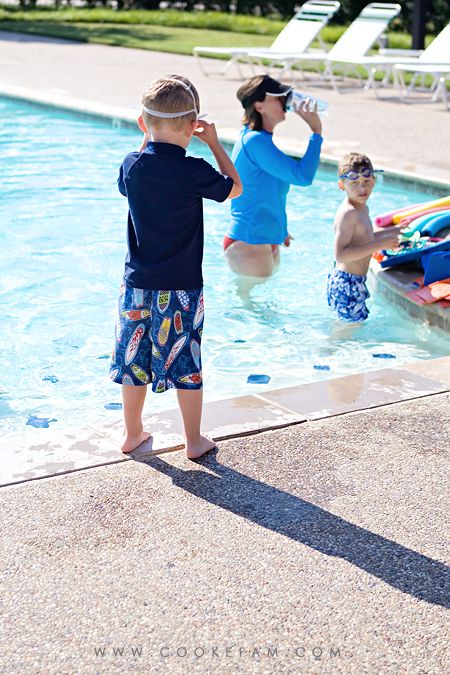 This was a big year for him in terms of progress. Here he is practicing his "monster arms" (freestyle stroke).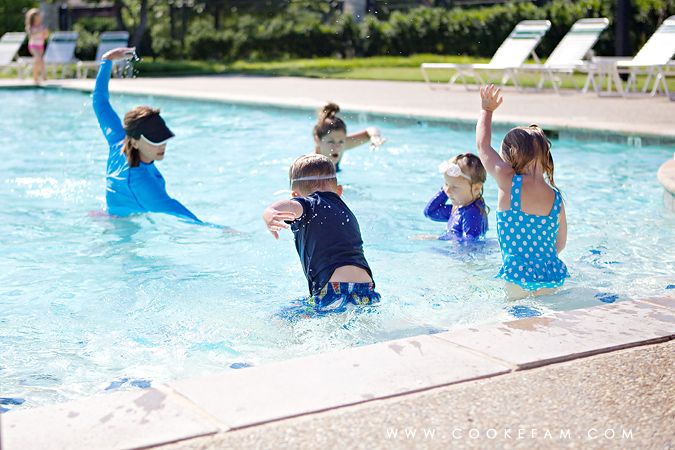 He successfully grabbed a toy off the bottom of the pool by himself. Mrs. Stacy celebrated with him.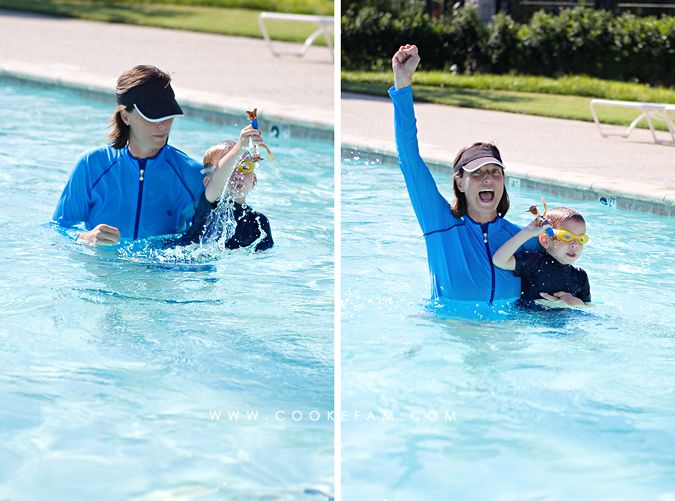 This year, he wanted to wear his goggles almost all of the time, which definitely helped him concentrate on the actual swimming. But, he also does really well without them too.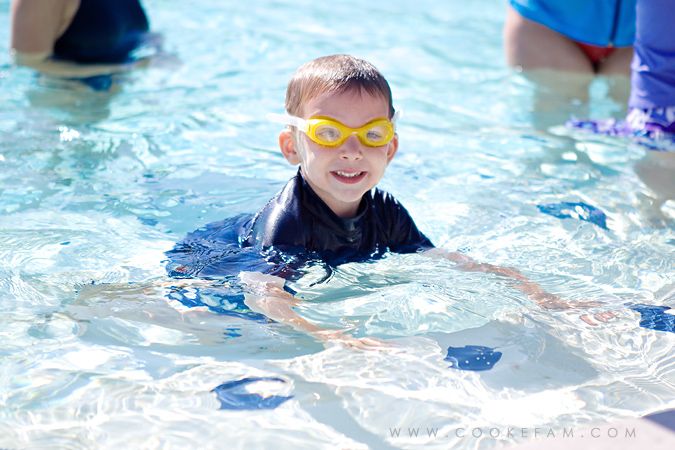 And of course, while little brother is in his lesson, Ethan swam. It's nice that I didn't have to get in with him because like I said...it was chilly!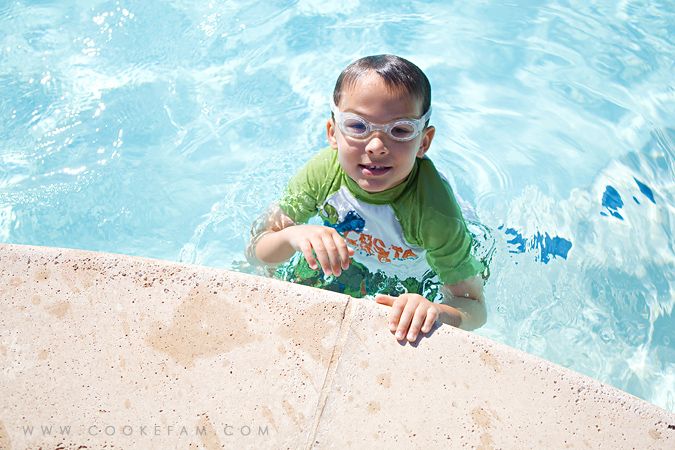 He jumped to his heart's content. So much that I had to tell him to save some energy for his swim lesson.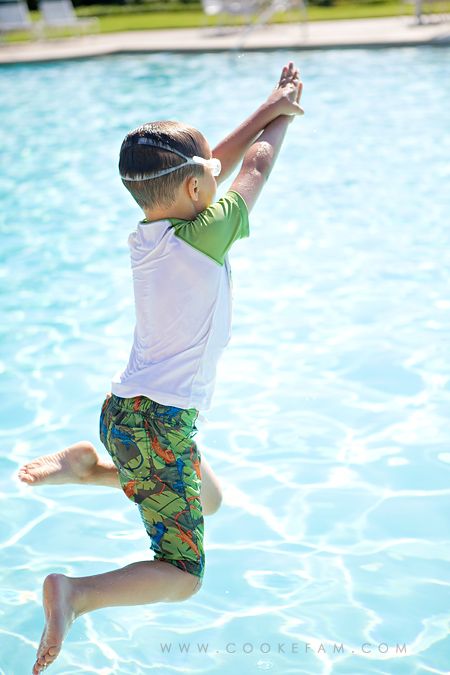 Although there's very little down-time in the class with just three students, Logan would always come over and talk to Ethan and hang on the hand rail.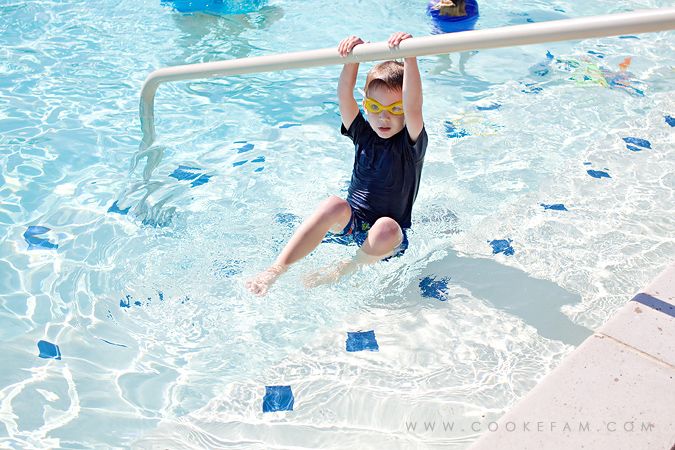 I mentioned that this was a big year for Logan...he worked on coming up for a breath...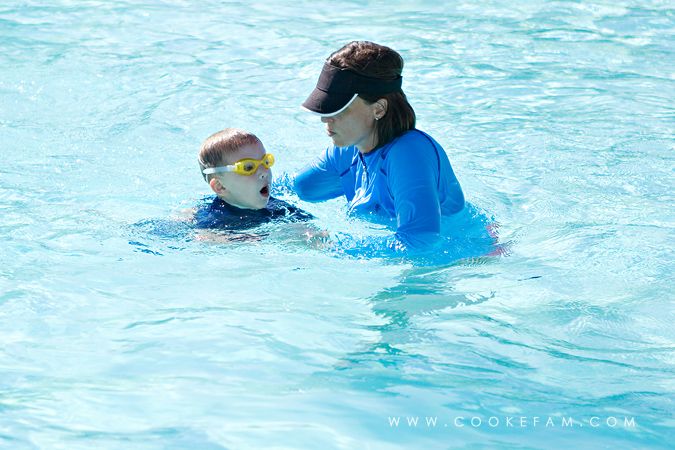 ...and then going back down to swim.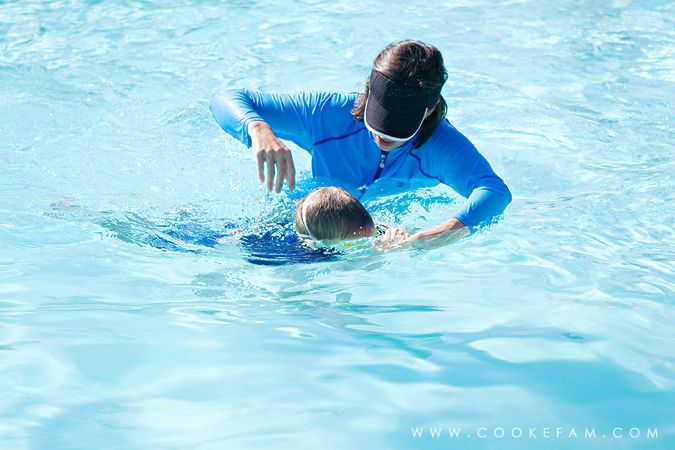 And before the two weeks was up, he was swimming on his own! It just clicked for him and he was so proud. We were too. I had a feeling that this would be the year because this was the age that the same happened for Ethan and he just took off.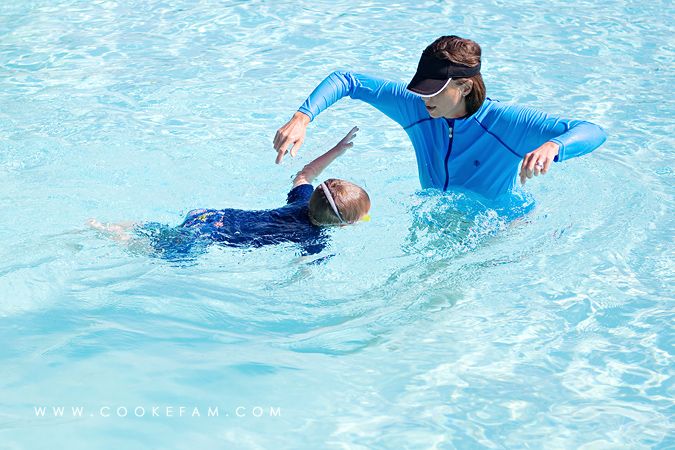 The last part of class is always jumping. Both of my boys love it and look forward to it.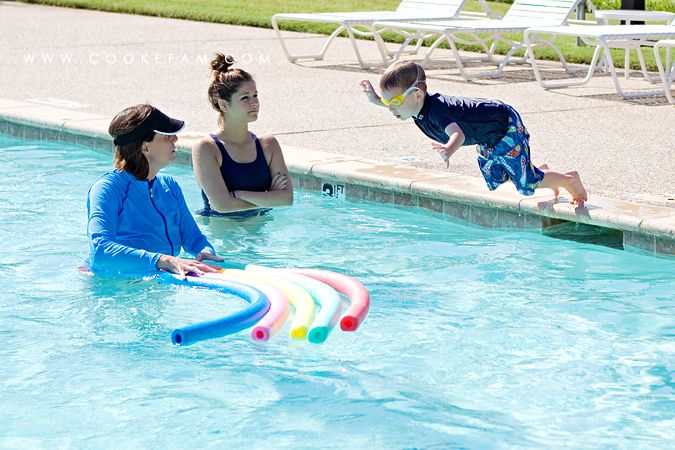 A big thumbs up was Logan's rating of his swim lessons this year. I love that he enjoys it and loves to swim.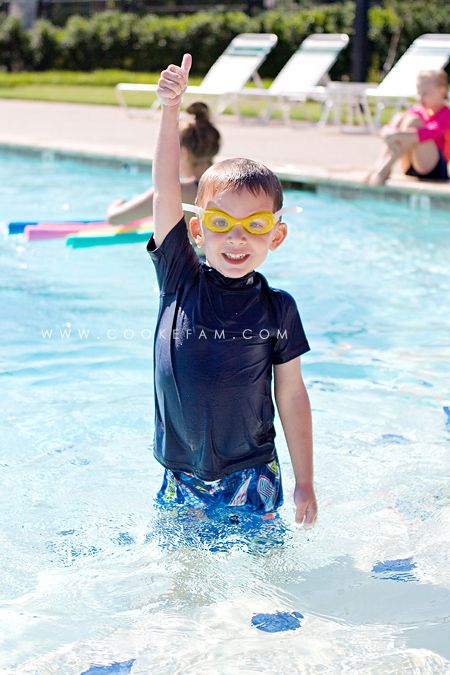 After his lessons, sometimes Logan would swim like Ethan did during his lessons, but sometimes he was too cold and just wanted to wrap up in a towel. Then, the sun was too bright so I loaned him my sunglasses since I was taking photos anyway. That, coupled with his lollipop from Mrs. Stacy and he was a happy boy again.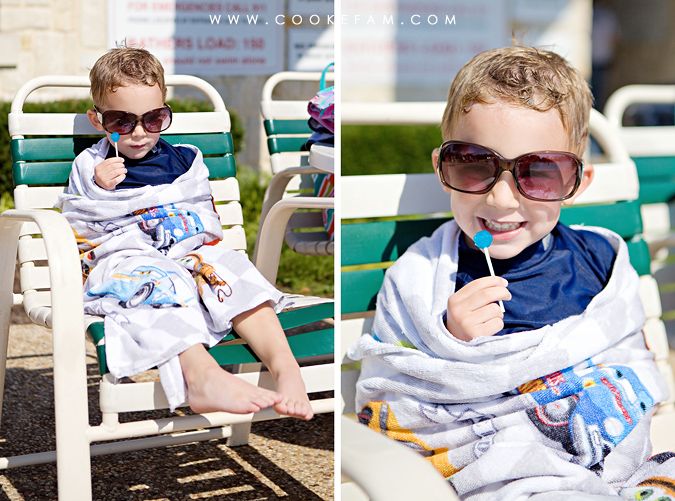 Time for Ethan's lesson. Obviously, he knows how to swim. But, his stroke is not refined, although it gets him from point A to point B. He is continuing to take lessons to fine-tune his strokes as well as learn new ones.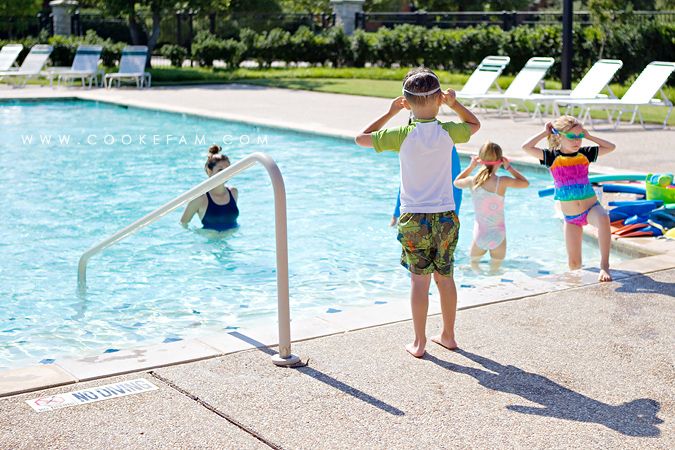 For this age, Mrs. Stacy will often show the kids how to do the stroke. That's what they are looking at off-camera.
Mrs. Stacy's assistant is working with Ethan on making his free-style stroke more pretty and efficient for him.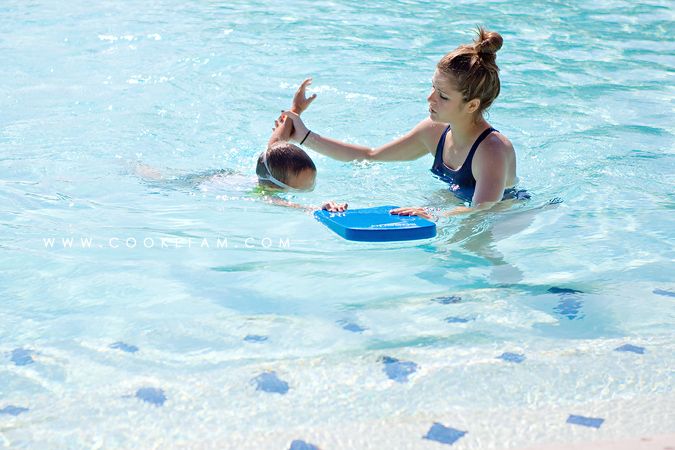 He actually did quite well with it after some practice. It's hard to change the way you've been swimming.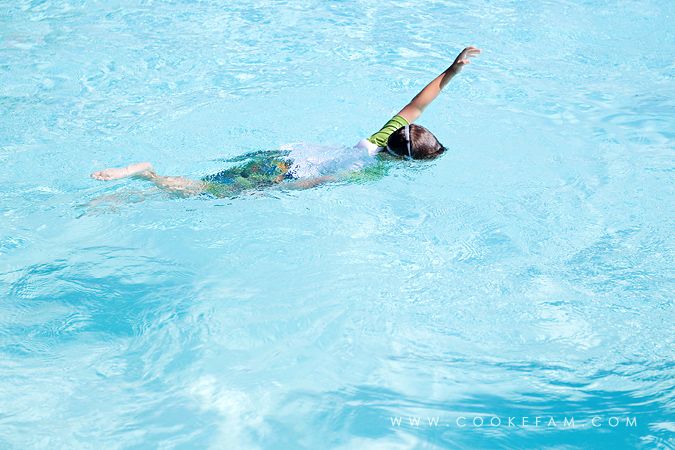 He worked on keeping his head down a little more than he is used to as well as the side-breathing that's done with free-style swimming.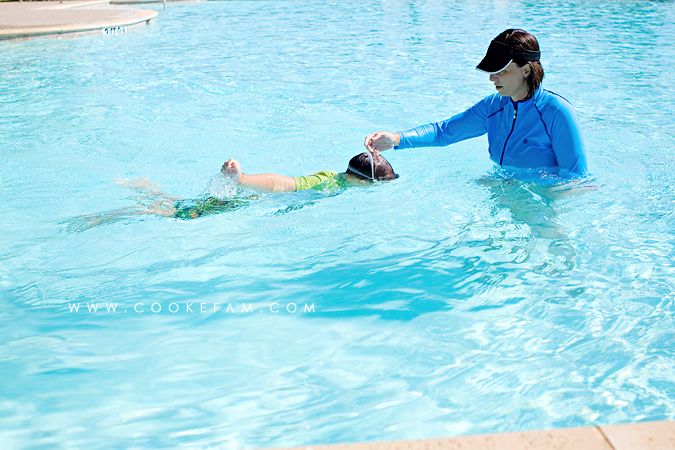 Then they worked on back stroke (he loves pushing off the wall to start this one), and learned how to do the butterfly (hilarious). Ethan's best/natural stroke is still breast stroke and they worked with him on that one too.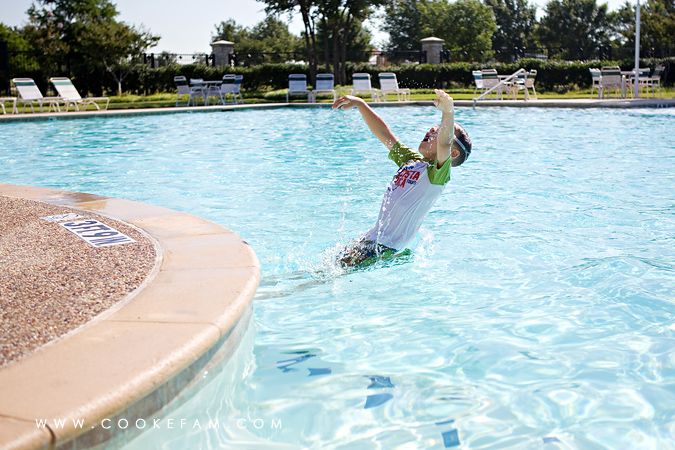 Putting on his flippers...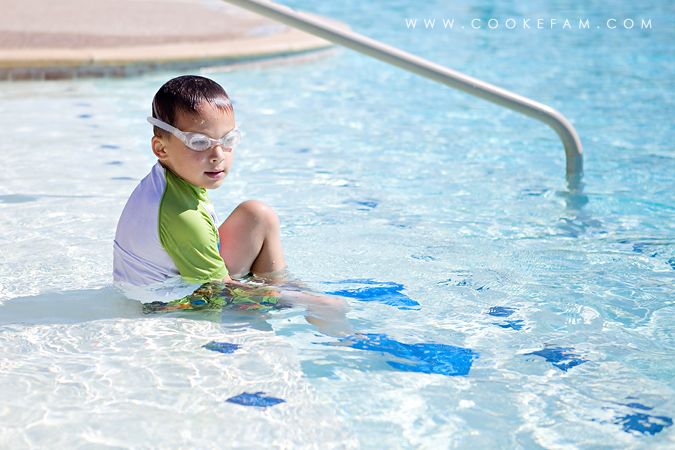 Ethan worked on some harder strokes this year and really made some improvement in his swimming. He loves lessons too...I am so glad. And I was glad to have our swim lessons out of the way at the very beginning of the summer so we could enjoy the things they had learned for the rest of the summer.