We've lived fairly close to Storybook Farm for a while, but now that we live even closer, we actually went by to check out their fall activities. Mimi and Pop met us there after school one Friday afternoon. And there was no one there but us for a long time.
First, the boys rode the ponies...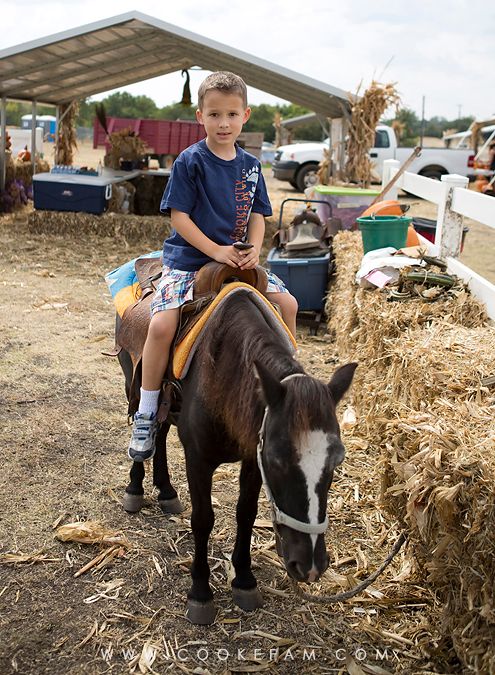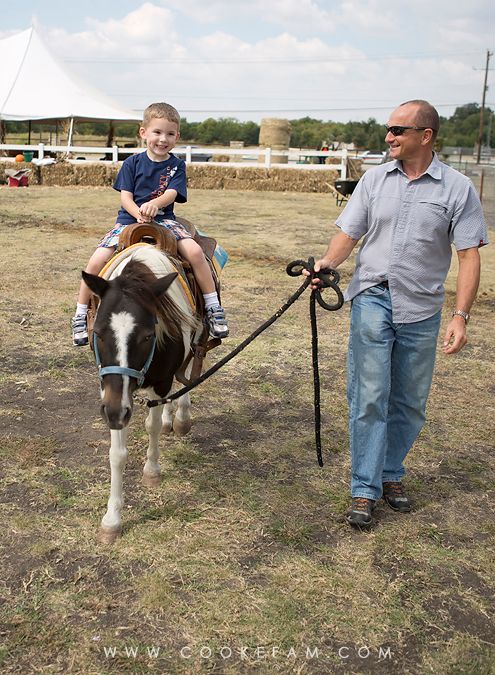 Then, they spent a good bit of time in the hay bale maze. Loved it, as usual.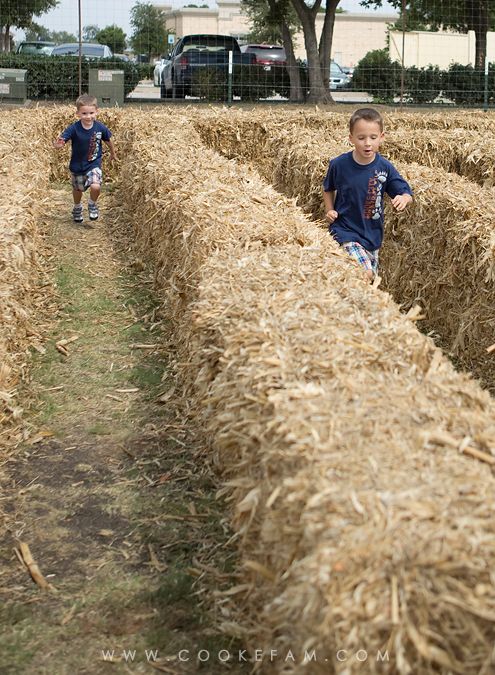 And then it was on to the three huge inflatables they had. Again, no one was there so the boys had all three of these things to themselves. But, they spent the majority of the time on the slide one.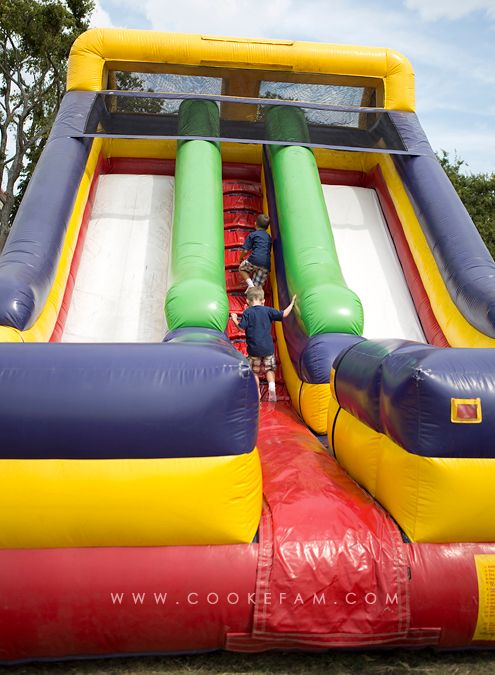 They just can't get enough of sliding...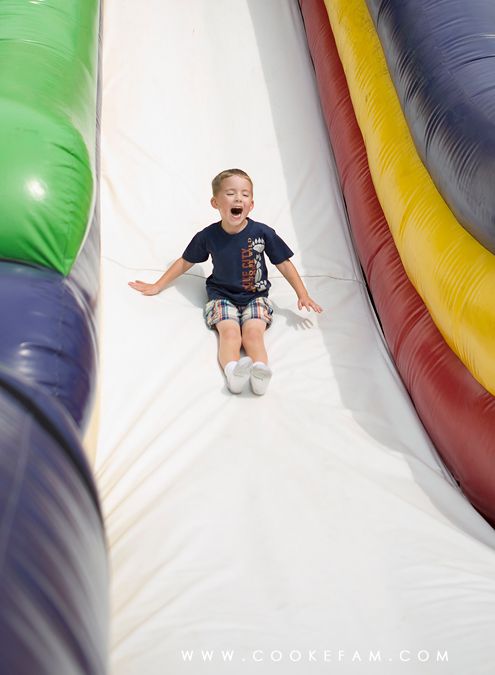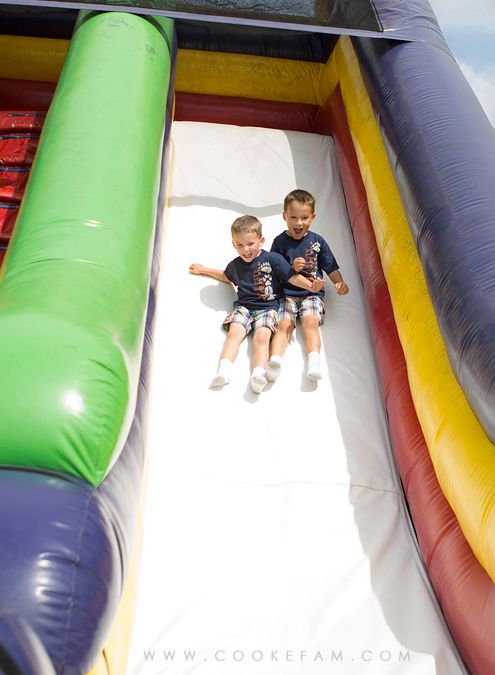 After they had turned completely red in the face from playing, we went to the shade to pick out some pumpkins. They could each get a small one that was included with the price of our tickets. We also bought a couple larger ones to carve for Halloween.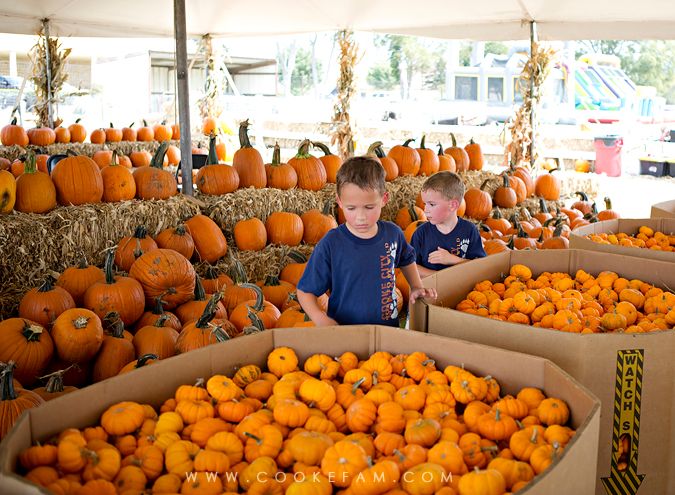 And lastly, we went on a truck ride through the grounds of the farm and event center. The boys ended up in jail...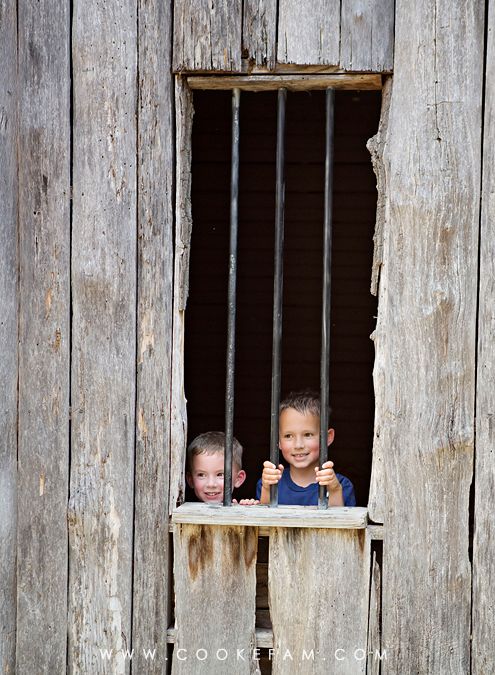 We bounced along while looking at their really cool frontier town. And then the truck dropped us off in the parking lot. It was such a fun afternoon. Perfect to kick off the weekend!