After we saw the
12 Days of Christmas at the Arboretum
, we headed on over to NorthPark to see the trains like we do every year. We figured since we were already down in that part of town, we might as well do both.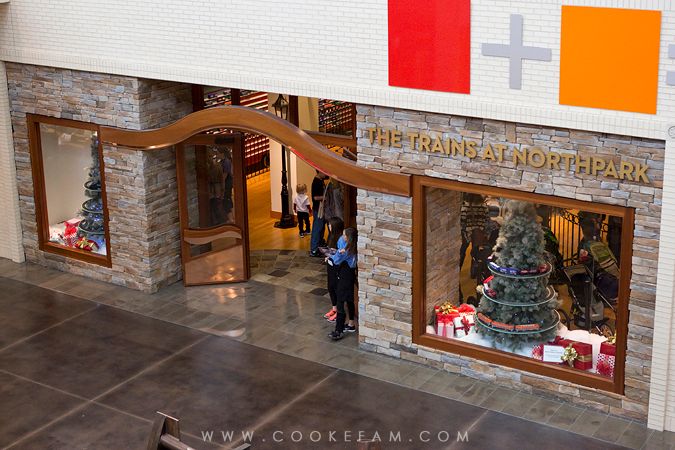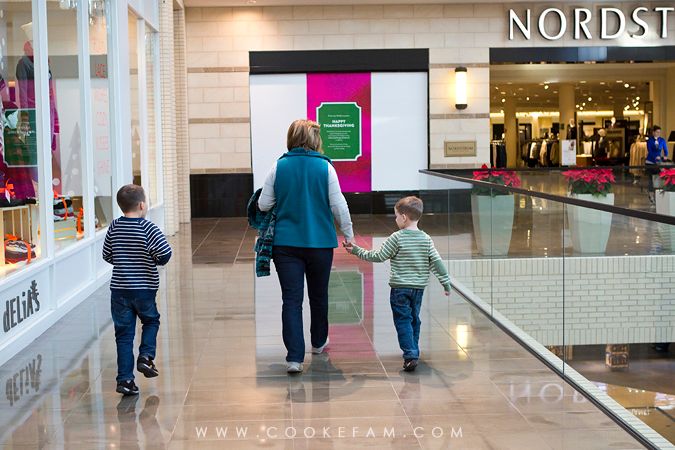 We waited outside while Mimi bought tickets and so Pop could meet us before going inside.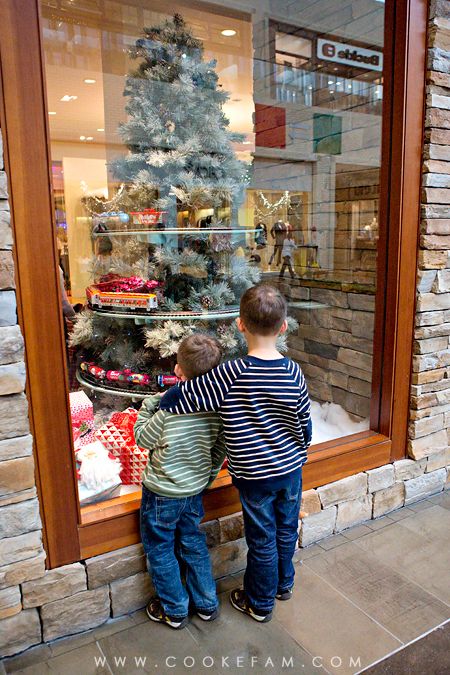 We went mid-morning since we'd already been to the Arboretum that morning. Usually we try to show up right at 10 when they open, but to my surprise, the crowds weren't really that bad. There was plenty of room to see the trains and we didn't feel packed in there.
Monkey came along to look at the trains too...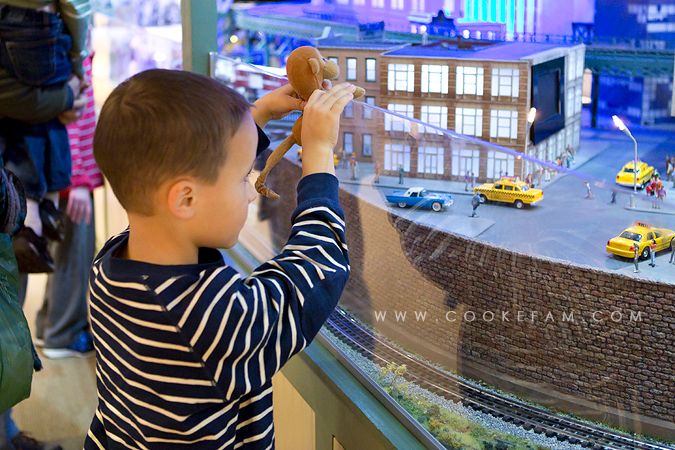 I have been to this display the past 5 years, I think. And I still enjoy it. My dad and the boys were talking about how certain trains were the same or different than the really cool Polar Express train my parents have at their house.
A new section this year...Albuquerque. I loved this one. The hot air balloons in front of the lighted Christmas trees was really pretty.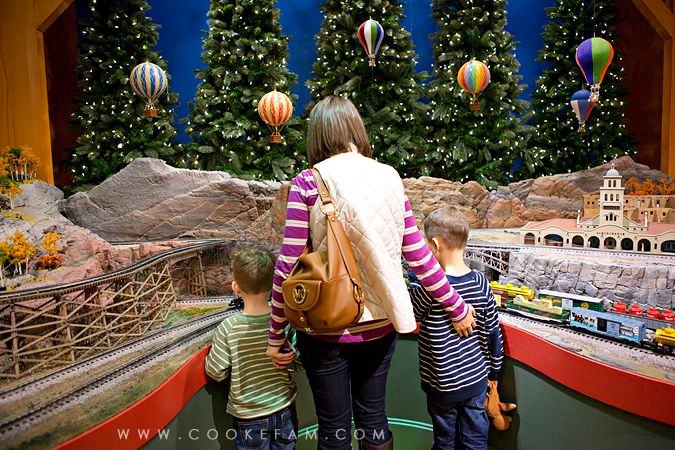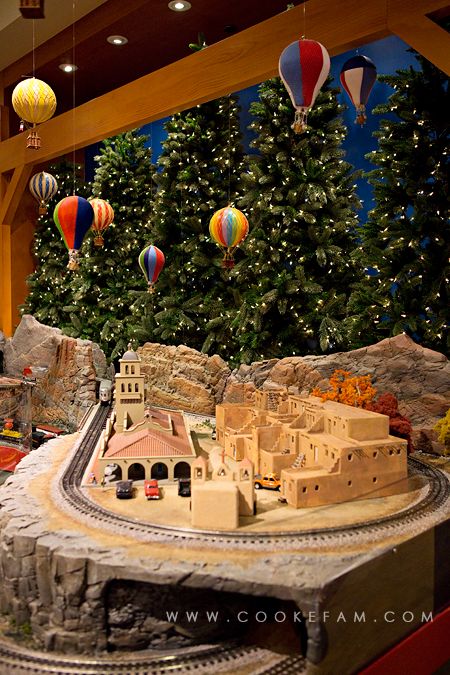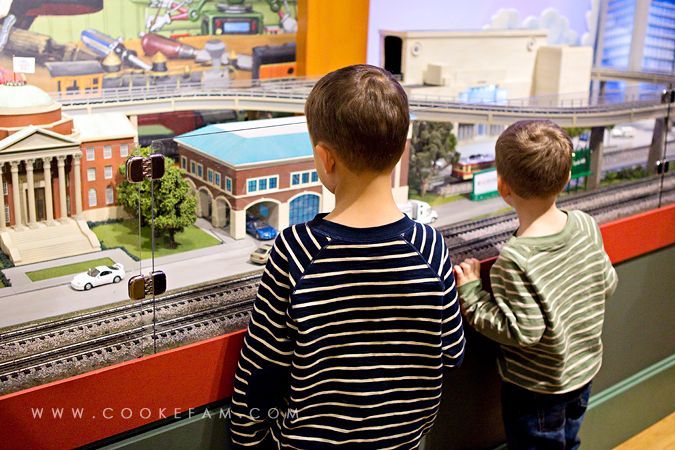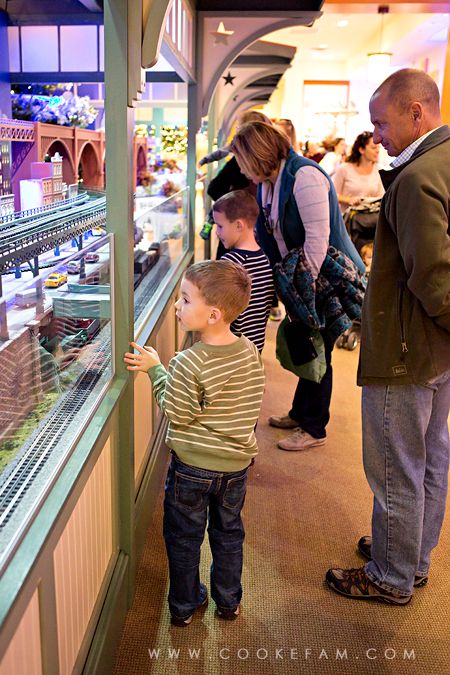 We took our time and looked as long as the boys wanted to. I always find something new to look at every time.
After we left the train exhibit, we decided to get a bite to eat. We headed upstairs to Sonic, of course. My dad snapped these next two photos of the boys while my mom and I were getting the food.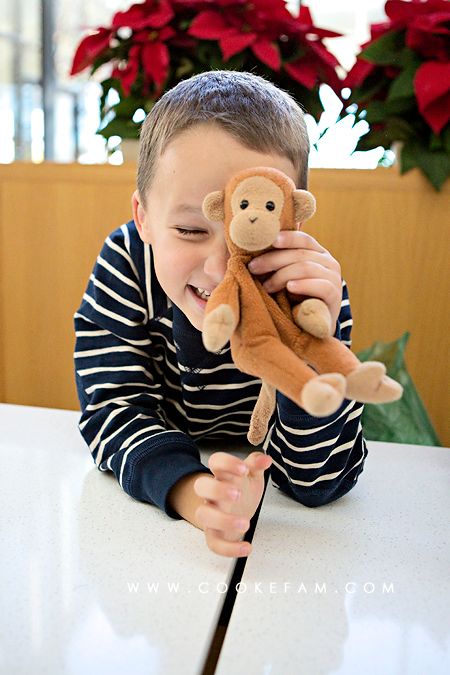 After refueling with food, the boys had heard mention of doing Build A Bear and were very much in favor of that.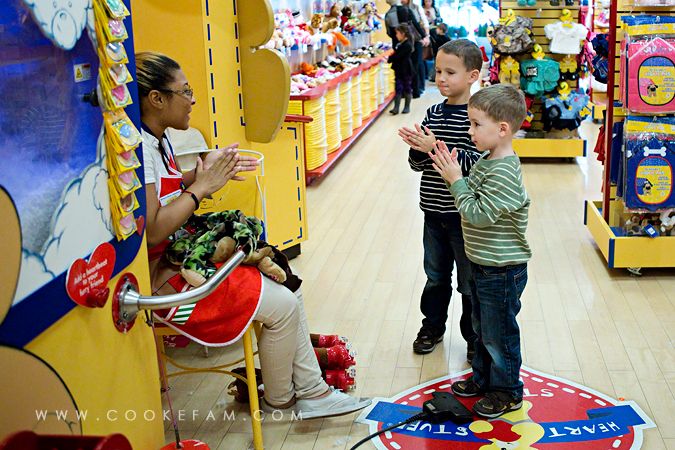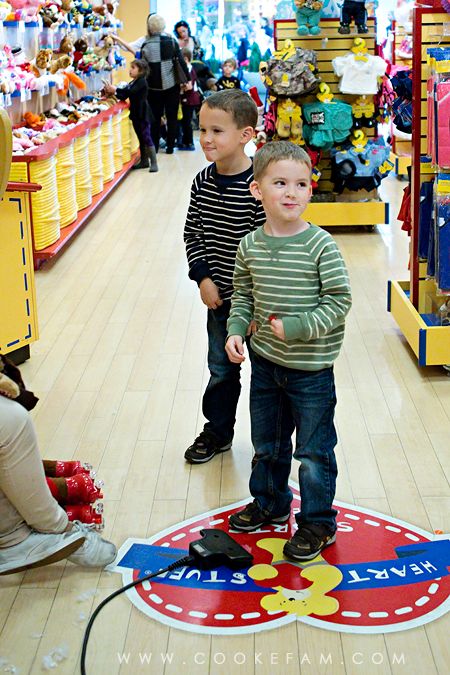 Ethan chose a green camo bear and Logan chose a puppy. They both still love doing this and playing with stuffed animals. It IS sort of a tradition when we go see the trains.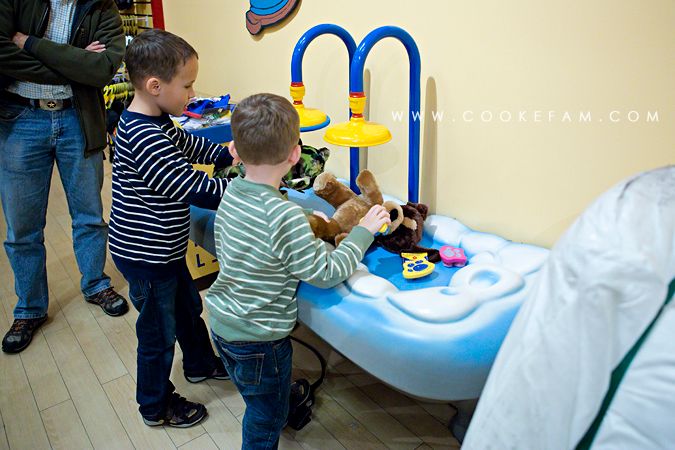 After building their new friends, we left Mimi and Pop at NorthPark and we headed home. It was a full but fun Monday. And a great way to kick off Thanksgiving week!