Making cut out sugar cookies at Christmas is one of my favorite traditions. I'm not sure why...it involves several steps, lots of flour and sprinkles everywhere, and a huge clean-up. But, I still love it.
The boys look forward to it too. Ethan is throwing the butter into the bowl with a flourish.
Then carefully adding the almond extract. We use
this recipe
from Bake at 350. It's the best.
Logan adds the vanilla. They take turns adding ingredients.
This year they got to take a turn with the hand mixer. Yes, I am old school and still don't have a stand mixer.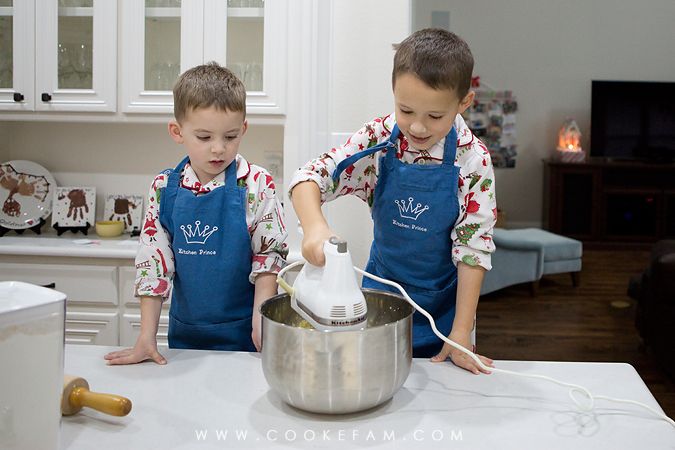 They did a really good job with it.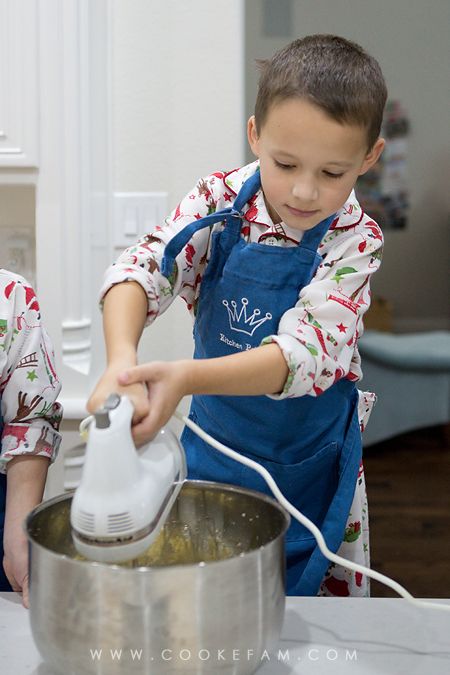 Then we added dry ingredients.
Rolling out the dough is fun. We have to take turns since we only have one rolling pin.
Ethan rolled his out all by himself this year.
It's not really fun unless you're covered in flour.
After the cookies had baked and cooled, we returned for the decorating part.
I always use store-bought icing. Like I said, these cookies already have a lot of steps. I don't like to add to that by making the icing too.
They each decorated several cookies. I asked them to choose their three favorites that they did and show them to me. Here are Logan's...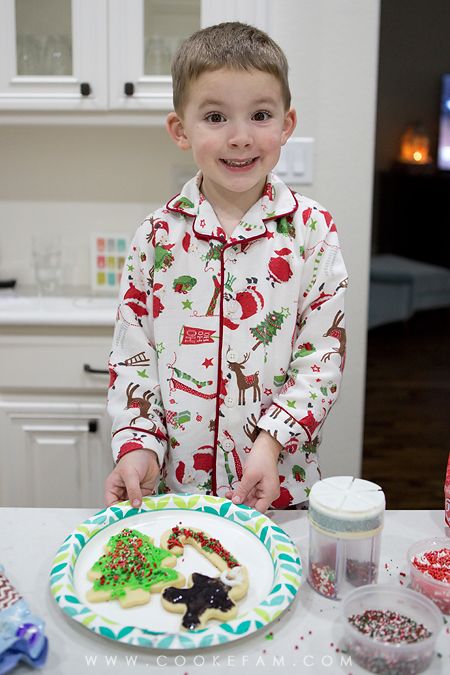 Then, they got to choose one of their cookies to eat. Logan approves of the taste.
And Ethan's cookies...
What a cutie smile. I love baking with these two.