Every year I take some portrait-type Christmas photos of the boys. I used them this year in my
Christmas decor on my pantry door
. And I also use them to make yearly ornaments for the boys. Photo ornaments are my favorite. Also, this is one photo session the boys really love. I usually don't have to persuade them to do it at all.
This year, they wore their elf pajamas and I used colored Christmas lights for the background. One constant every year are the Santa hats.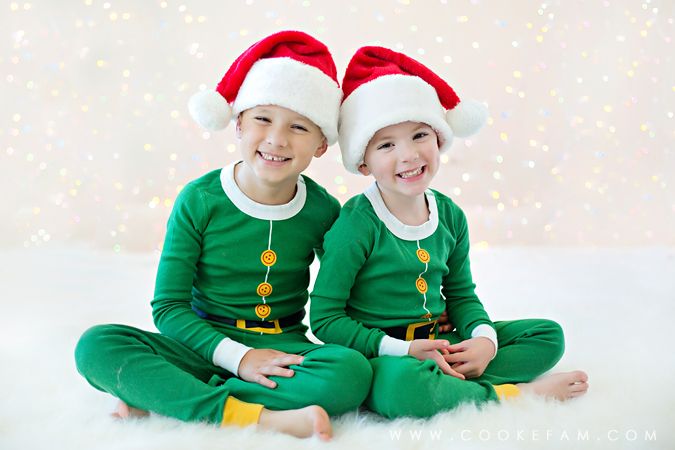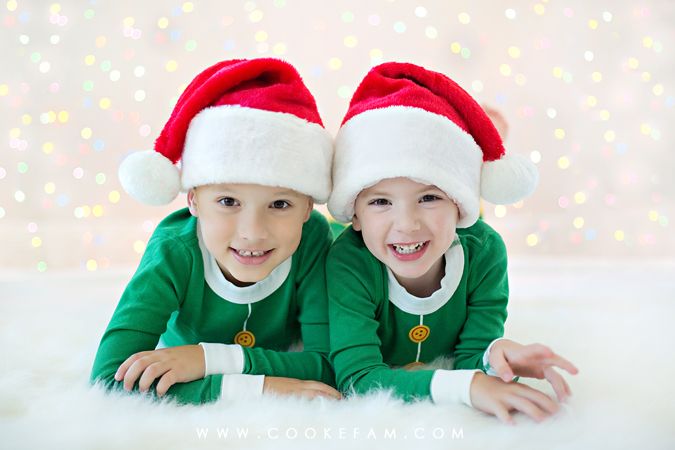 They really were pretty silly. This photo is soft, but I just love that it shows how much fun they have making each other laugh.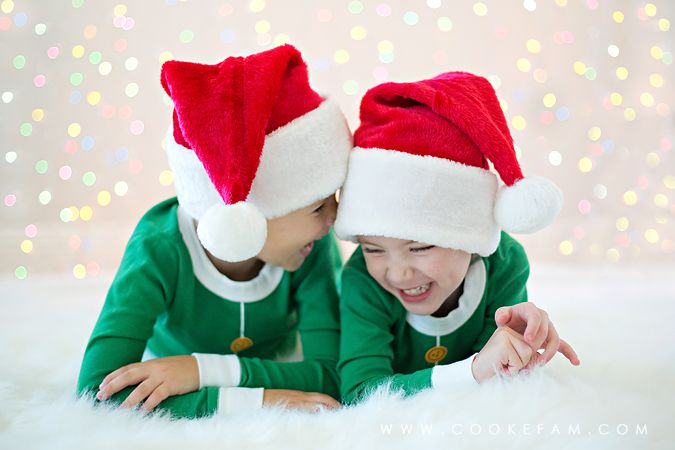 This oldest elf can be very goofy. I love his expressions.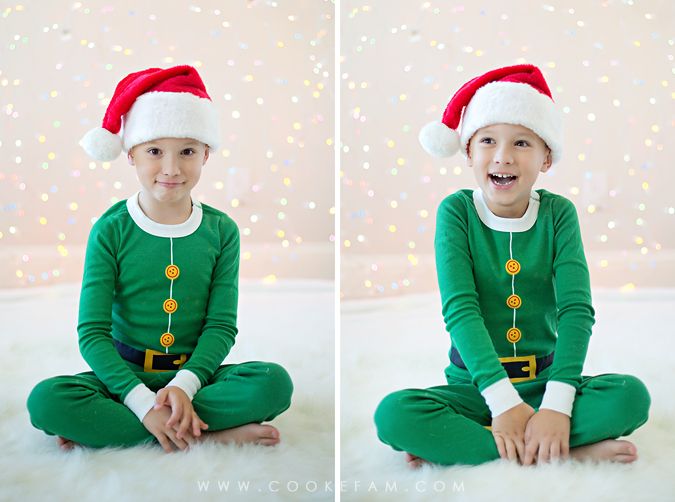 This littlest elf has the dimples along with his sweet smile.
And his expressions are pretty cute too.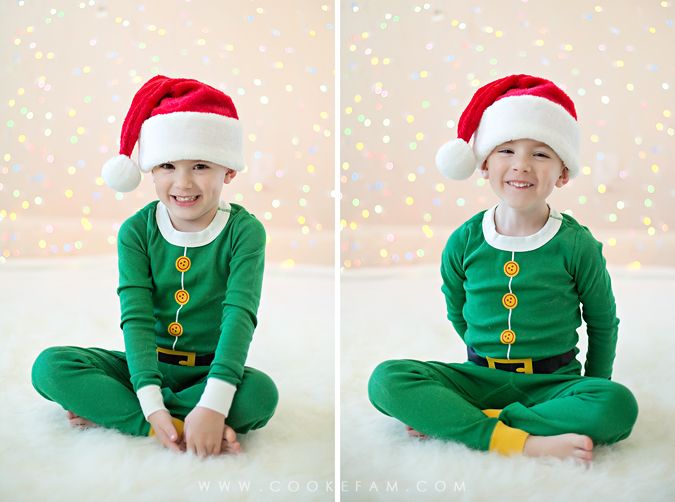 They are the happiest, giggliest, most loveable elves...and I'm happy they live in my house!