This Christmas, our present to the boys (besides a few small things) was a trampoline. But, we waited too long to order it and it wasn't available by Christmas Day. So, I made a print-out that said they'd be getting a trampoline. Not quite the same impact, but they were still excited.
So, when it came in a couple of weeks after Christmas, we got it set up during a day that they were both at school and planted clues around the house to lead them to a special "treasure" outside. They really had no idea to expect their trampoline. And they absolutely LOVE treasure hunts.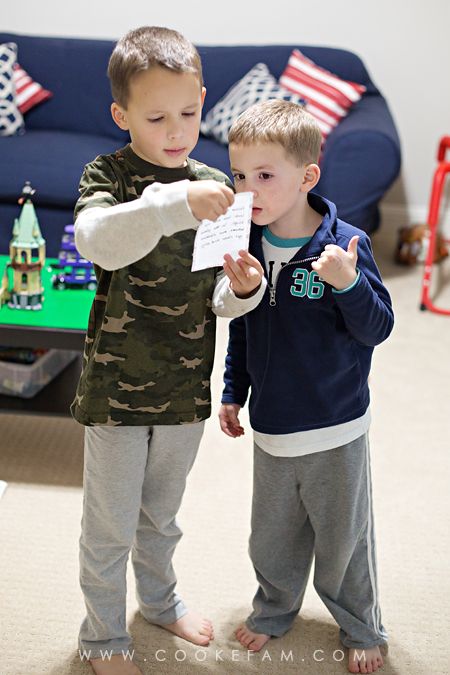 They both looked for and found the clues and Ethan read them out loud.
The last clue took them outside where they finally saw what they had been waiting for...
Ethan was running so quickly that I almost didn't get his reaction.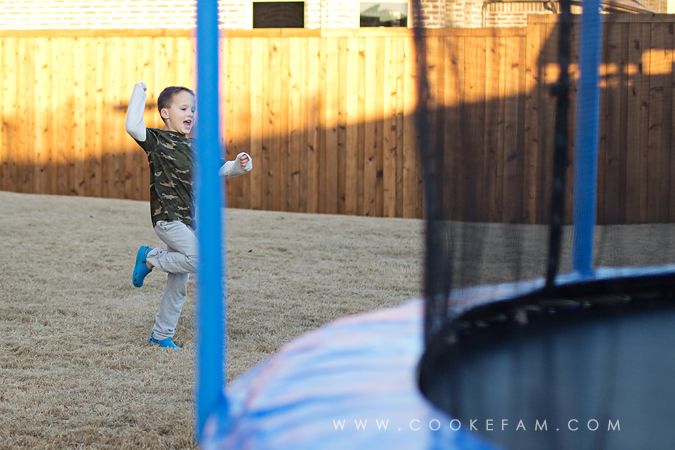 They just stood there for a minute looking at it and then asked if they could jump on it. Well, of course! They were so cute!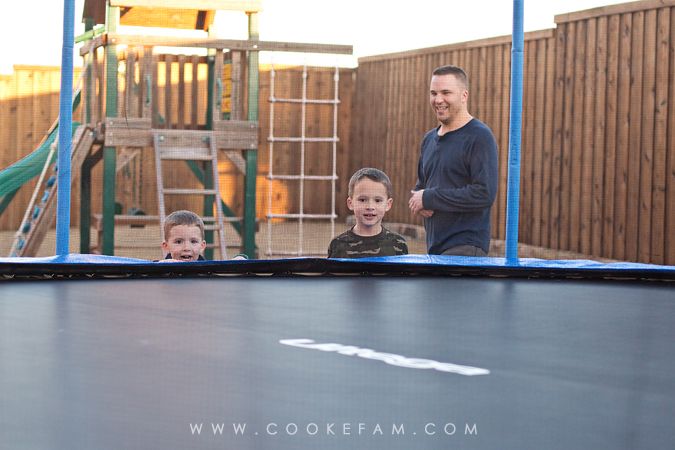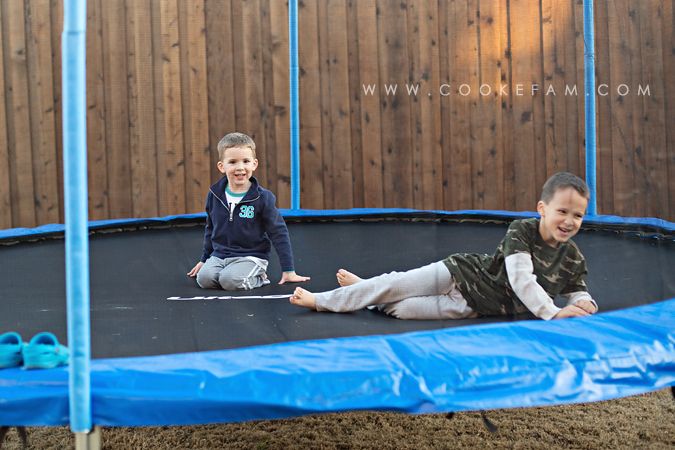 They are looking forward to many more jumping sessions and learning all sorts of tricks. I am excited to have another thing for them to play on/with outside.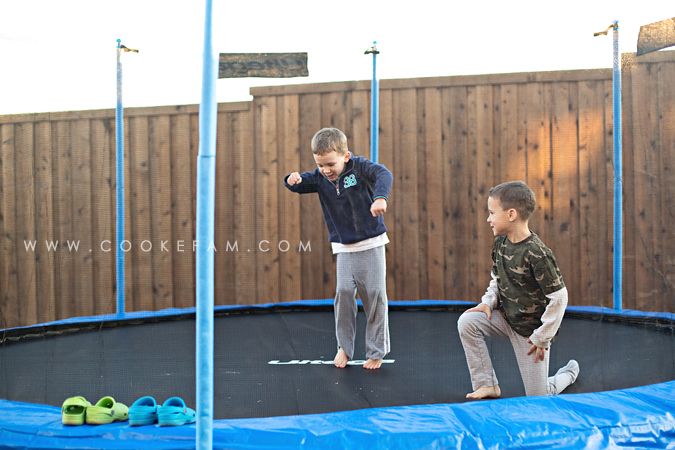 Even though this reveal did not happen on Christmas Day as we would have liked, we had just as much fun with it two weeks later...and maybe it was even more special because it was separated from everything else that was going on at Christmas time. Plus, we were so busy that day, they wouldn't have been able to jump for very long before we would have had to head out. So, everything worked out!