Well, Christmas break ended yesterday and we are back at school and into our routine again (sort of). On Monday, our last day of the break, we met our dear friends at
Play Street Museum
, a new indoor play place in our area, for a play date. Our boys LOVE getting together and have such a great time. Christina and I had brought our little guys here once before and after hearing about it, the older boys wanted to come too.
It turns out we picked a great day to come because there was no one there. Most schools started back to school on Monday, so we almost had the place to ourselves.
**I cannot take credit for ANY of these photos...Christina brought her camera and graciously shared them with me!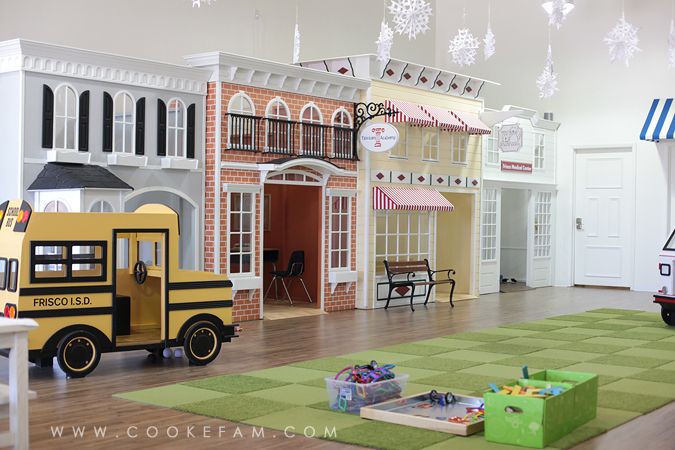 First of all...how cute is this place? I love it. And our boys do too. There are so many fun play houses lining the street for them to play in. Several of our specific area places too...like Kenny's Burger Joint. Kids up to 8 years can play in here so our bigger boys only have one year left!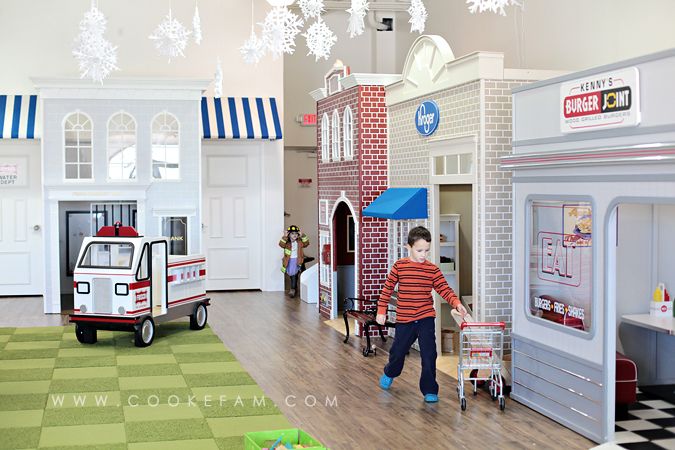 One of the favorites is the burning house right next to the fire station. The boys love the "fire" up on the roof. And the slide is fun too. They pretended to rescue/escape from the fire many, many times.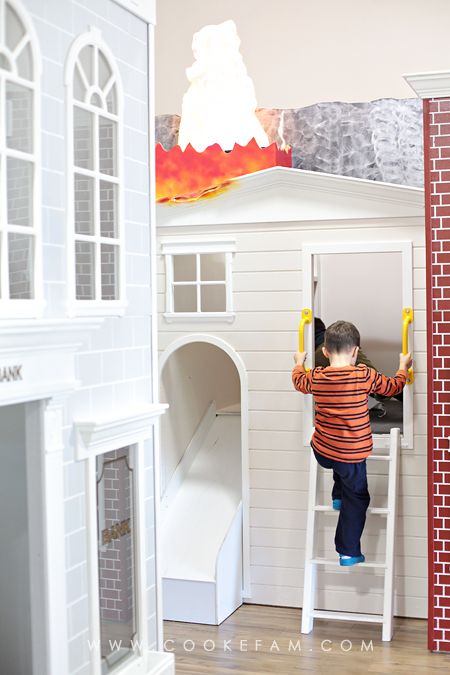 Logan is checking out the Victorian-style house and kitchen.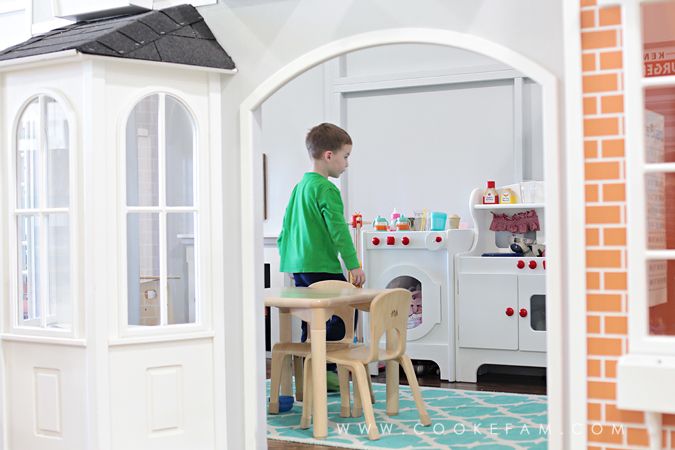 There are lots of dress up clothes too.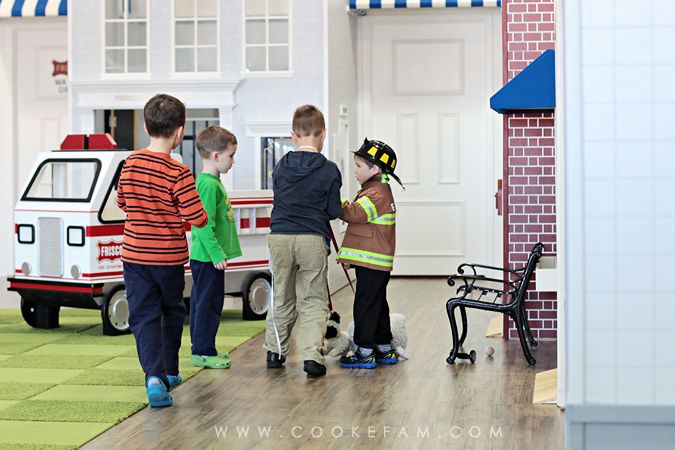 With our admission for each kid we got a wooden coin to turn in for a snack later. The boys got to select their snack from the counter and "pay" for it with their wooden coins.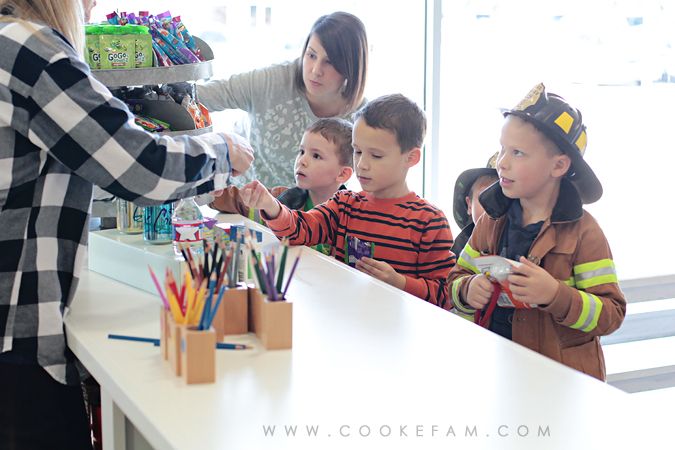 One of the great things about this place for a mom is that we can sit on one of the benches and keep an eye on the kids without having to move. It's pretty wide open, so we were able to stay put and just chat the whole time.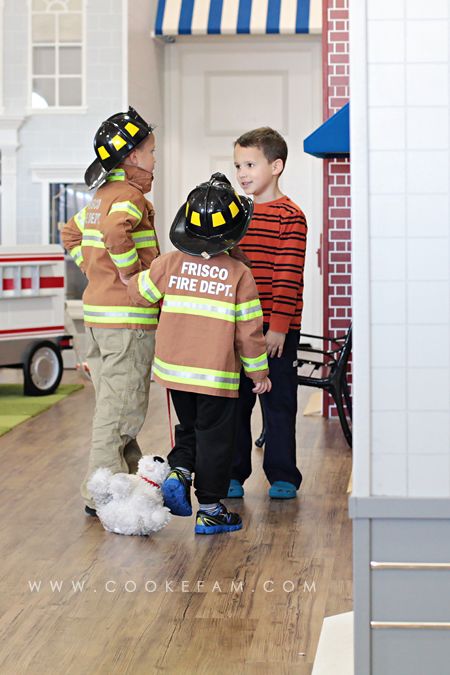 We stayed at least two hours, but even then the boys were not ready to go at all. We had an appointment to get to, otherwise we probably would have stayed. But this place is FUN and we will be back.