Last weekend (Friday - Sunday), Casey and I took off for Asheville, North Carolina for a mini-trip. Honestly, there was no other reason for our going other than we just wanted to. A couple of days away from work and regular life alone together is sometimes much-needed. And ever since my mom and I went to
Asheville
and The Biltmore, I knew I wanted to return with Casey one day.
We flew in mid-morning (almost lunch time) to Greenville, SC and rented our car. So far, so good. Then, somehow, we selected the WRONG route to Asheville on our GPS. It got us there, but it took 2 hours. It's normally a 1 hour trip. I was incredibly annoyed because we had such a short time in Asheville and I didn't want to waste it on the road. Casey tried to convince me that we were taking the scenic route, which was absolutely true. I just wasn't in the mood to appreciate that truth at the time. I will now grudgingly admit that the scenery was beautiful.
We planned on arriving in Asheville around 1 pm and going straight to lunch. We ended up arriving around 2 pm, and thank goodness our restaurant of choice was open at that time. Some of them close between lunch and dinner. We went to
Early Girl Eatery
, which was a place Casey's mom had recommended to my mom and I, but we didn't make it there last time.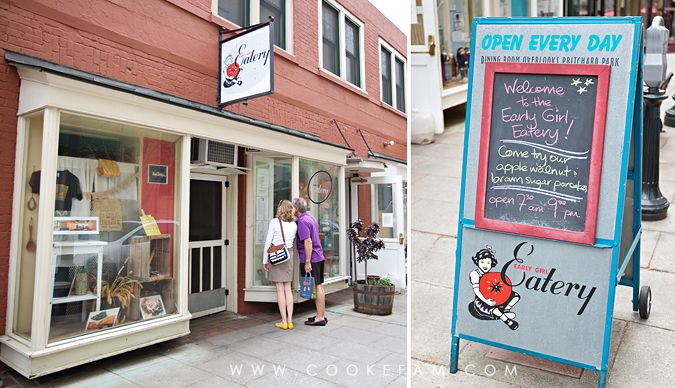 This place is best described as down home cookin'. Yes, you have to say it that way. So, in the spirit of the place, we ordered some serious comfort food with no care whatsoever to making sure our plates had several different colors on them. Casey got the fried chicken with mashed potatoes and black eye peas. Let's just say that after trying a bite, I was almost wishing I had ordered that too. Yum.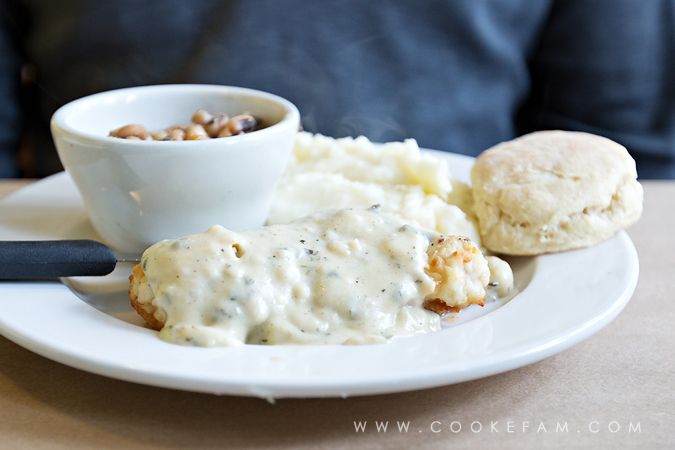 I ordered the house specialty meatloaf with mashed potatoes and mac n' cheese. Both of our meals came with their homemade biscuits. The meatloaf was definitely worth ordering, but the fried chicken probably had my preference.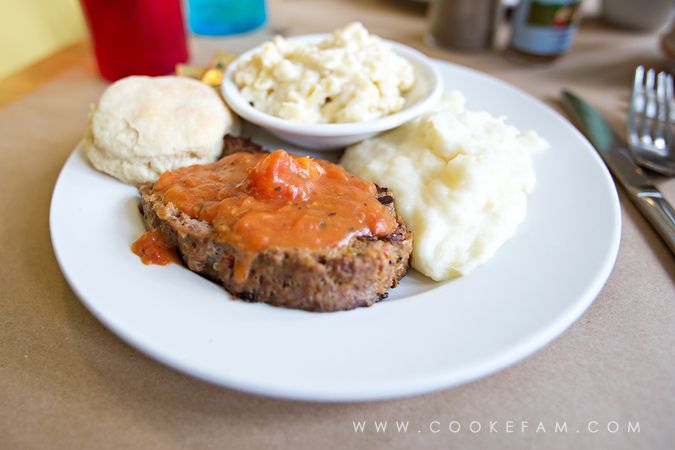 After lunch we went to our inn (the
Biltmore Village Inn
). Check-in time was 3 pm and we arrived about 10 minutes before that. So, we parked and walked around the outside taking photos. My mom and I stayed here when we visited Asheville together. I'm not sure that I'd stay anywhere else when staying in Asheville...I love this place
that
much.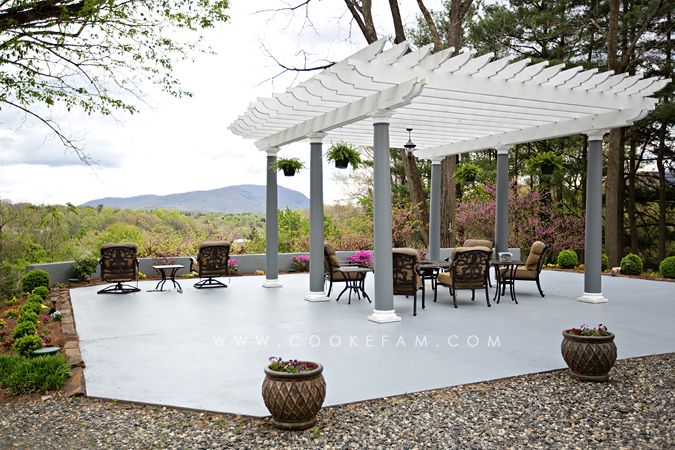 It's a beautiful historic house with atmosphere to spare. It is a bed and breakfast, which means that breakfast as well as afternoon wine and snacks are served every day and are included in the price of your room. Honestly, when I'm on vacation, I'm not usually up to small talk with people I don't know, but at this place, it's so easy to sneak away to a quiet spot alone. And there aren't that many guests even at capacity.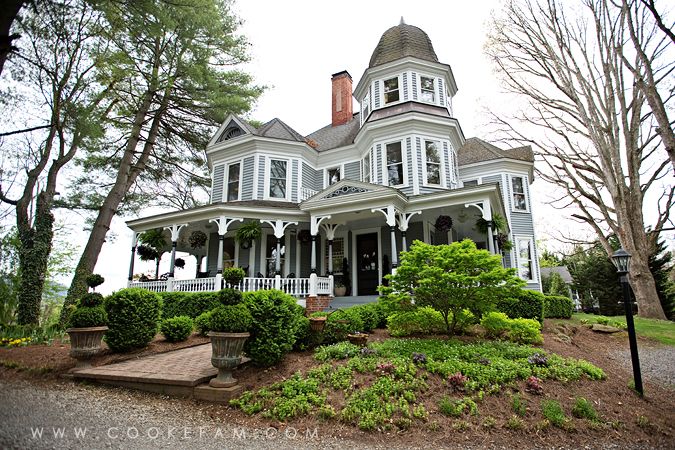 The massive and inviting front porch alone is a reason to stay there...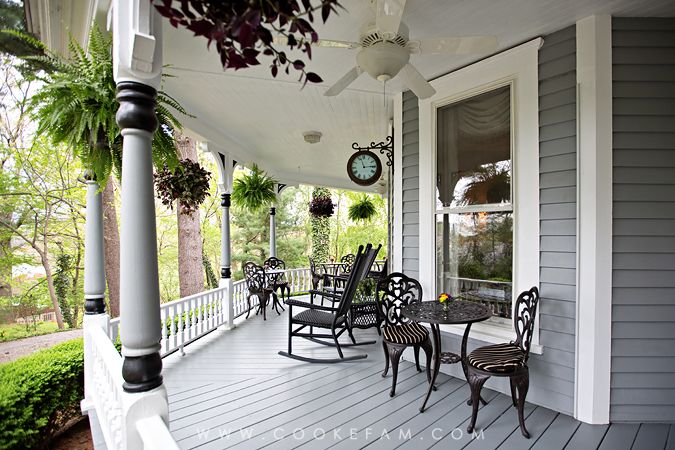 Because I had stayed there before, we were quickly shown to our room after a brief tour of the amenities (which also includes sodas, coffee, tea, and some food item available all day). We stayed in the Vanderbilt suite this time. I love that a lot of the hardware is original to the house.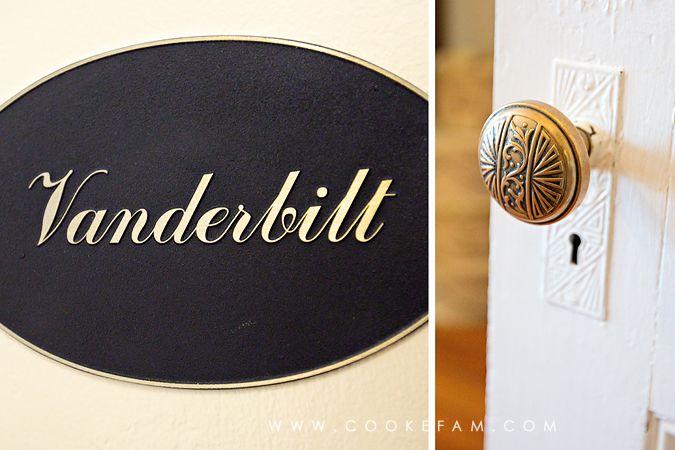 Our room was huge with a big bay window.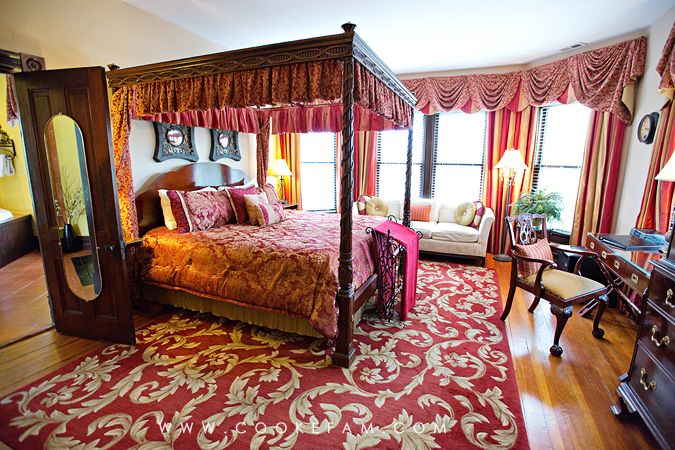 We also had a fire place which was cozy. We didn't think we'd need it in April, but actually, that night it rained and cooled us off quite a bit, so we did end up using it.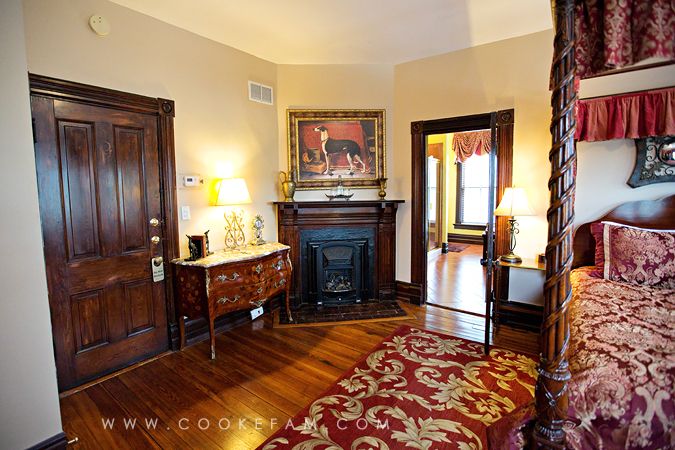 Speaking of that night and rain...we planned to go to
Bouchon
for dinner. It started raining right when we left the inn and got progressively worse on the 10 minute drive to the restaurant. And, I had left my umbrella in our room. We waited for about 10 minutes in the car after we parked to see if it would let up a little. Bouchon is in downtown Asheville so it's not like the parking is right next to the restaurant. We would have to walk about a block in the pouring rain. And that's exactly what we ended up doing. We were pretty soaked and cold when we got inside.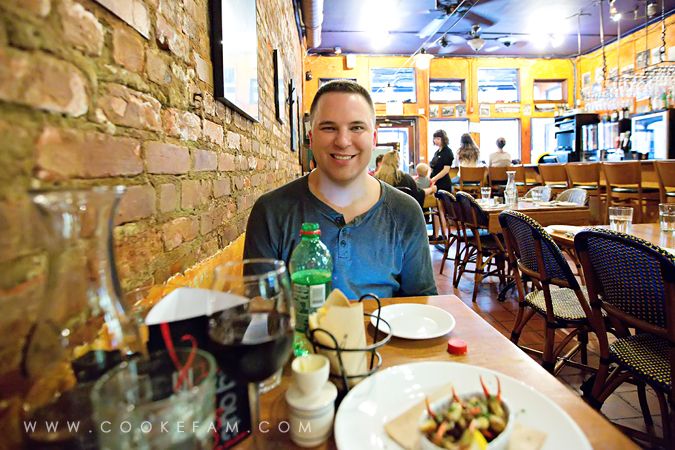 Thank goodness the small restaurant was warm and cozy. And the French comfort food is too. Everything about our meal was perfect. The wine suggested by the waitress, the crab claw appetizer (seen in the bottom right of the photo above), and the pomme frittes with special sauce.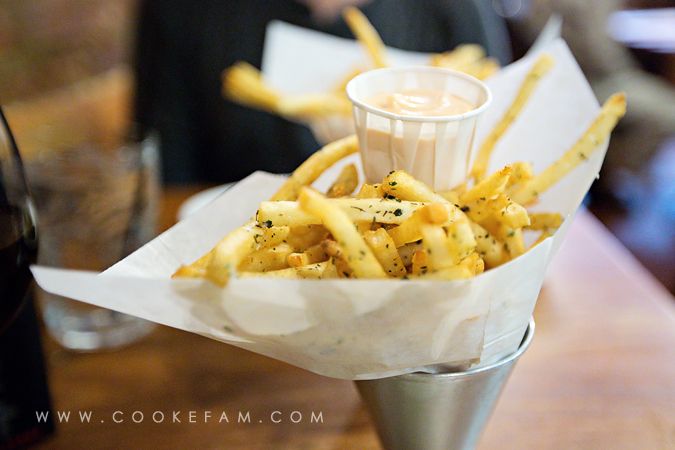 And our entrees...the steak with melted herb butter between each slice. Heaven.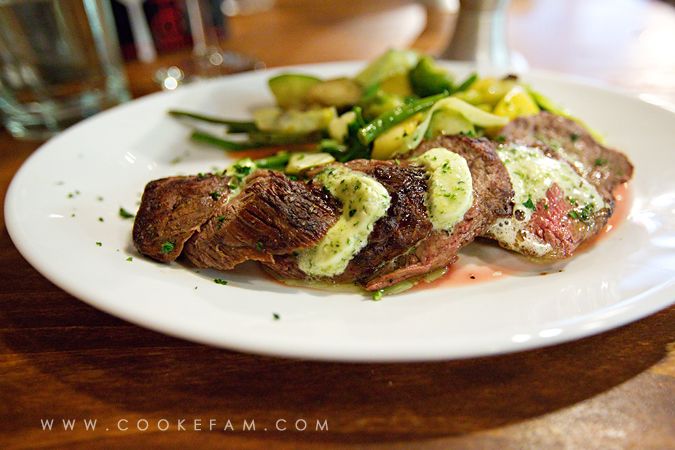 As if that wasn't enough food (it was), we walked over to
The French Broad Chocolate Lounge
for dessert. They had moved to a larger location since the last time I had visited. There was a lot more room for people to sit, and a LOT more people in line. Thank goodness the rain had stopped for a while.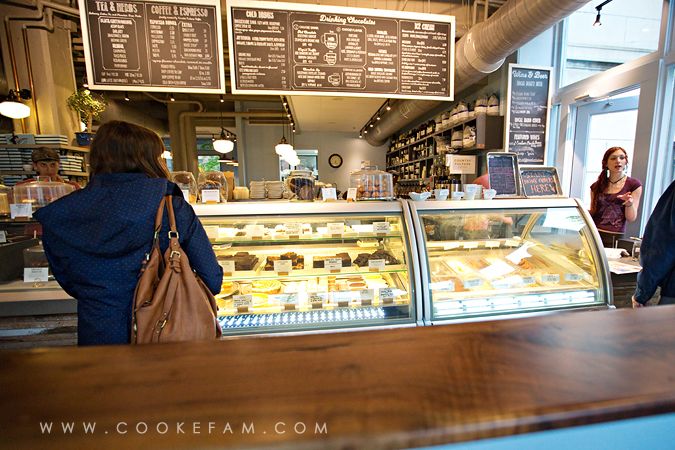 This place has ice cream, cookies, brownies, chocolates, gourmet hot chocolate (with different flavors), coffee, tea...and probably more. So, pretty much my kind of place. We ordered their "Quintessential Chocolate Cake," which is really, really good. We also ordered a milk chocolate liquid truffle (me), and a hot chocolate (Casey). LOTS of chocolate!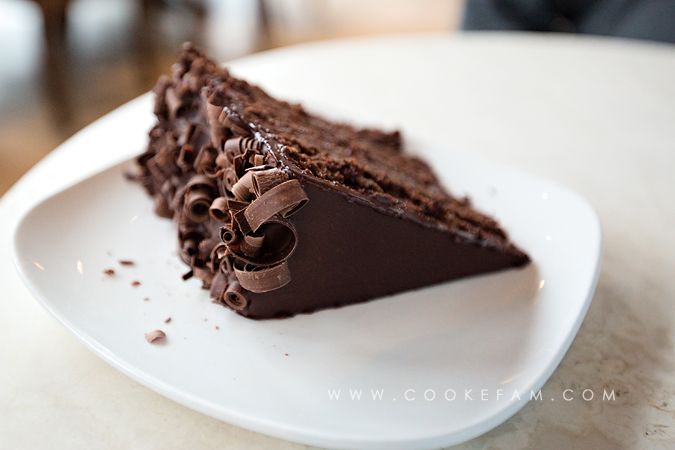 See all the people queuing up behind me? That's just the inside line. There's a line to get into the inside line! Worth it, definitely.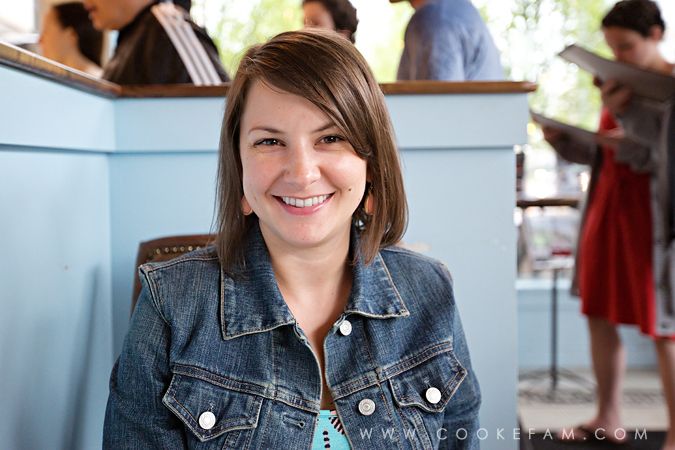 When we got back to the inn, it was still before sunset and we sat on the porch until we got too chilly (we were still a little wet). Then we went inside and turned on our fire and just relaxed.