Another day, another breakfast. This first shot is from my perspective at the table.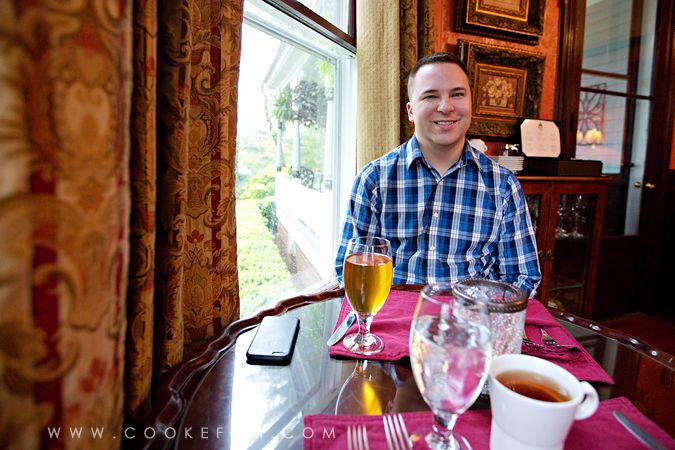 The first course that morning was a bread pudding with fresh fruit, cream cheese, and creme anglaise.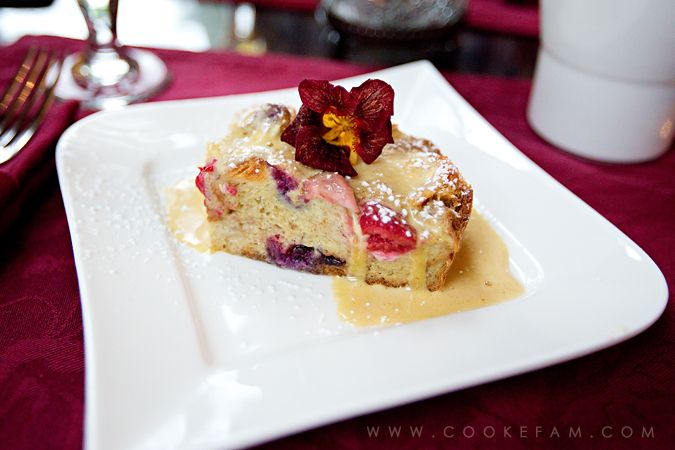 The second course was a Quiche Lorraine packed with bacon and swiss cheese, topped with a citrus dressed salad with tomatoes and arugula pesto. There were also seasoned, roasted potatoes on the side. This dish was SO rich and yummy.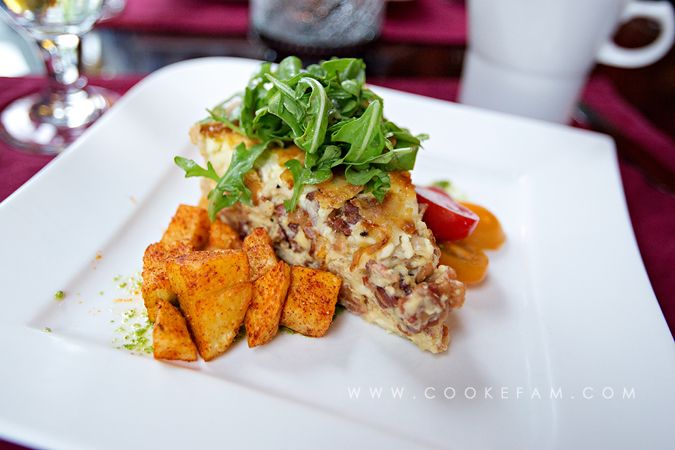 We had been keeping an eye on the weather for our second day at the Biltmore Estate and kind of knew it was going to rain. So, we came prepared with jackets and not one, but two umbrellas for the day. And it was a good thing too...it rained the whole time we were there. The nice thing about that was that hardly anyone came to the estate that day. It was really nice to see it with so few people.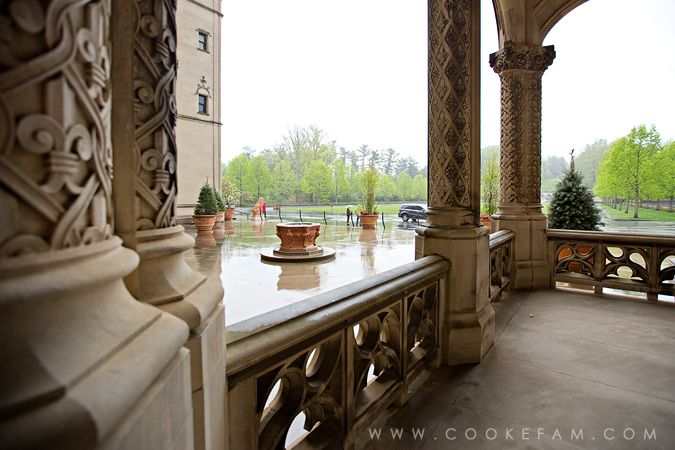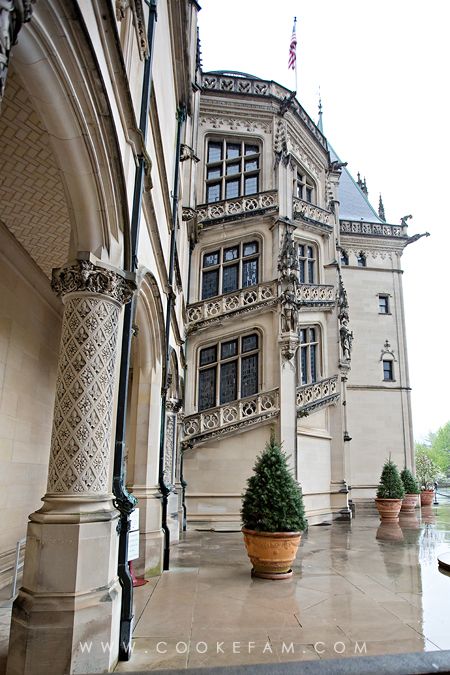 Our first (and only) agenda item was the Architect's Tour, which is my favorite. I was so sad that it was raining for that one, though, because you get to go up on the roof, which is obviously not as pleasant in the rain.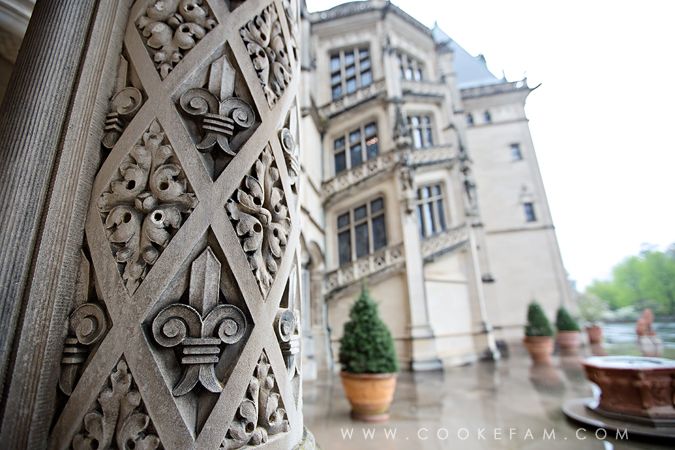 But the tour is so fascinating and takes you to so many neat spots in (and on top of) the house. Casey loved it too. It helped that our guide was fantastic this time.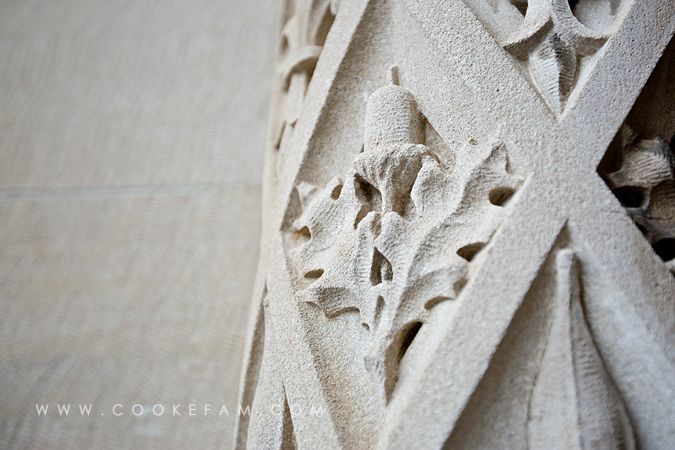 Here's our view of the front lawn on this rainy, grey day. It's hard to tell, but it's actually raining pretty significantly.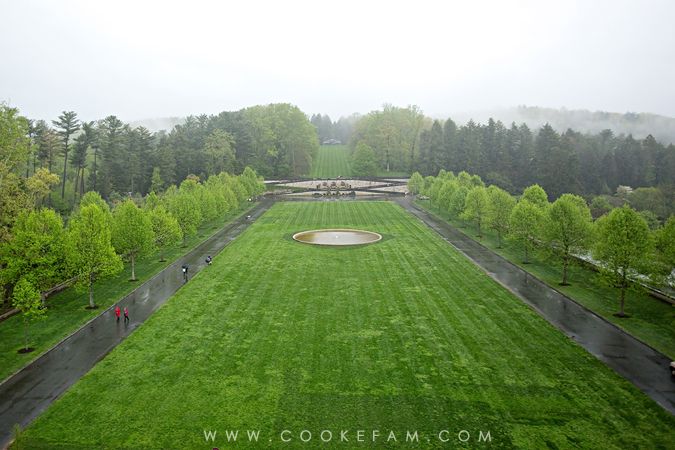 Even while huddling under our umbrellas, it was still really neat to be up close to the roof and see these out of the way details of the great estate.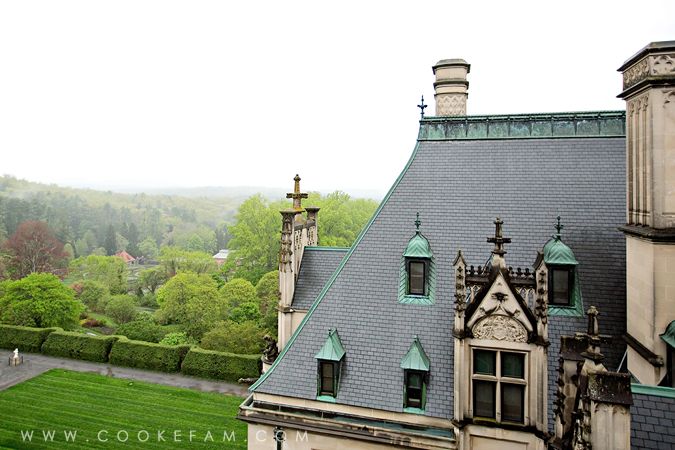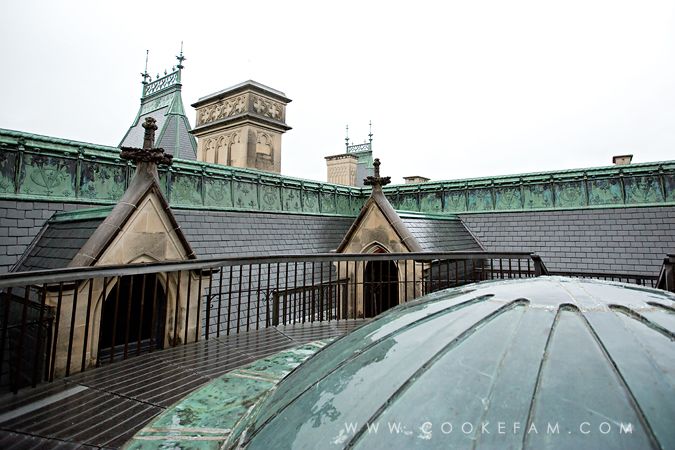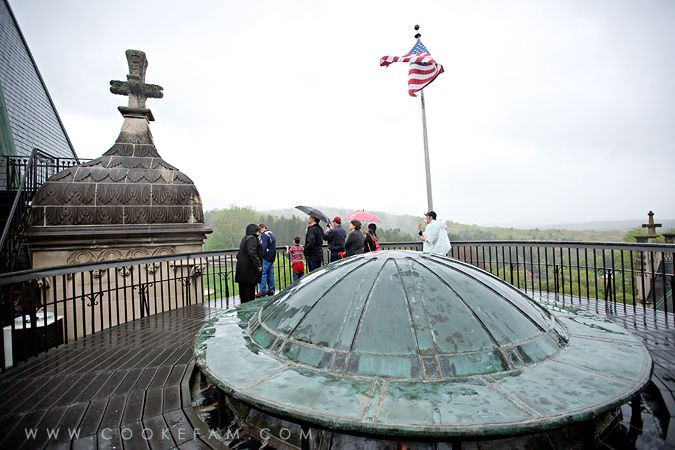 After our one-hour tour, we actually walked the main rooms of the house again since there were so few people. I was able to read the information about the Downton Abbey costumes more easily this time. After that, we had no desire to traipse around in the rain in any of the gardens, so we left with this one last misty gaze at the Biltmore as we drove out.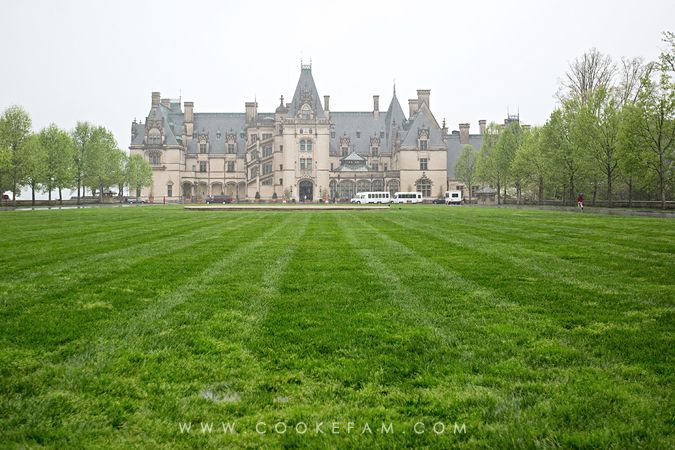 We drove downtown to the Tupelo Honey Cafe for a late lunch. We ordered an appetizer, but our waitress never brought it to us! But, that ended up being ok because of the homemade biscuits, jam, and honey that they serve before your meal.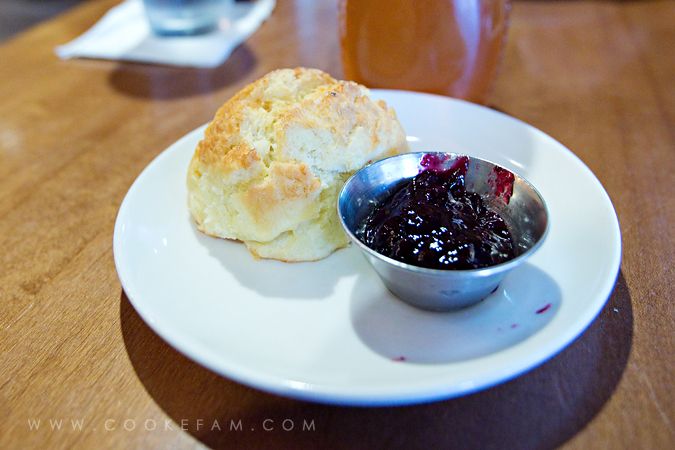 We both ordered their "Nutty Fried Chicken," which is pecan crusted and absolutely delicious. I had the shoestring fries with parmesan and bbq spice along with mac n' cheese for my sides. Definitely not holding back here.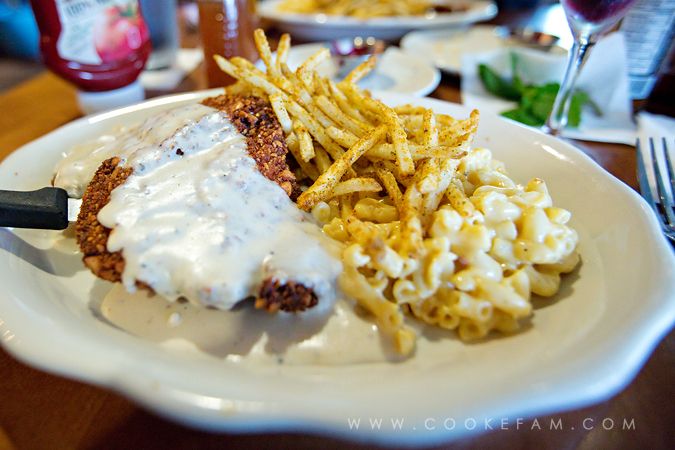 We usually don't do dessert with lunch (even a late one), but this was our last meal in Asheville before our flight later that afternoon, and we could not resist trying a couple. I ordered the pecan pie, which obviously came drizzled with chocolate. That was my first sign that it was going to be good...and oh, my. It was.
Casey had the banana pudding and said it was also very good. After lunch, we drove back to Greenville - using the correct and fastest route this time. Then we flew home to our boys and to a busy Monday awaiting us the next day. But what a fun little weekend getaway!