Our Easter Sunday got off to a rocky start this year. We got up, got everyone ready, took a few indoor photos (since it was raining outside), and strapped ourselves in the car for the drive to church. Unfortunately, our plans to attend church (on Easter Sunday no less) were not to be. There were power lines across the highway that forced all lanes of traffic to be shut down. Needless to say, even with the light traffic on a Sunday morning, the highway and side roads were awful. All in all, we were stuck in traffic (much of it at a complete stand-still) for over an hour. So, we missed church because we were going to have to leave a few minutes early to get down to Waxahachie anyway.
So....we went home, let Duke out, and changed clothes. Logan apparently thought his ensemble needed his Mickey hat, which I love. Then, we got back in the car (so much time in the car) and drove down to Waxahachie for some Easter festivities with the Cooke family.
First, we ate lunch, of course. And then we dyed eggs. This year I brought white plastic table cloths instead of just the random colors I have leftover from parties at home. Why? Less color casts on their faces.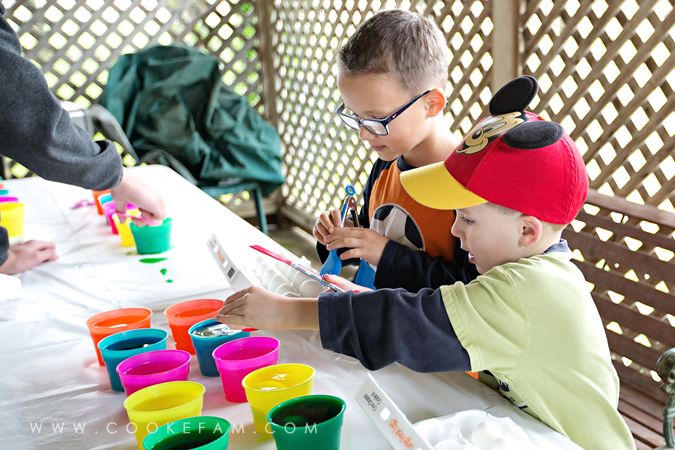 Ethan did his favorite color first...blue.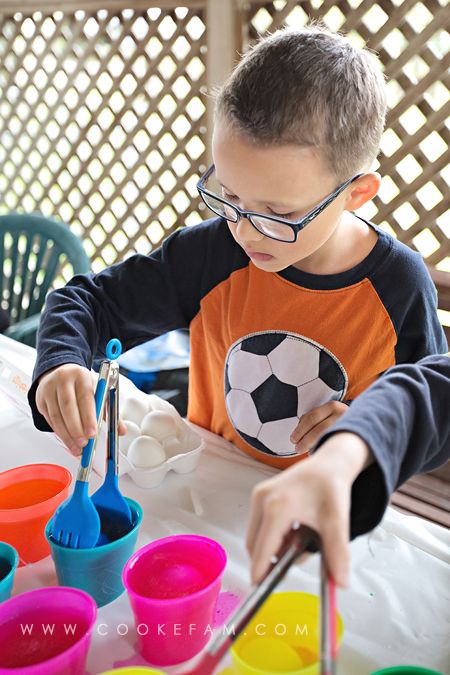 And Logan did his favorite color first...green. They are so predictable.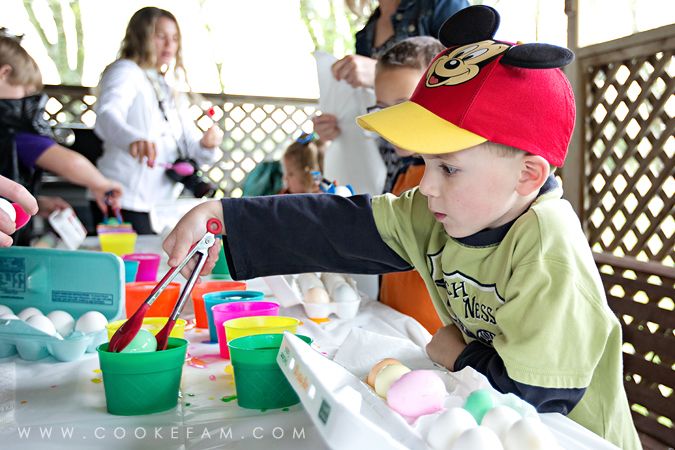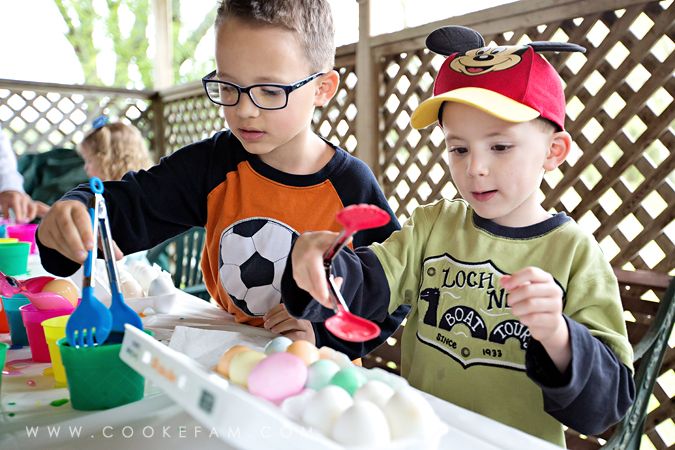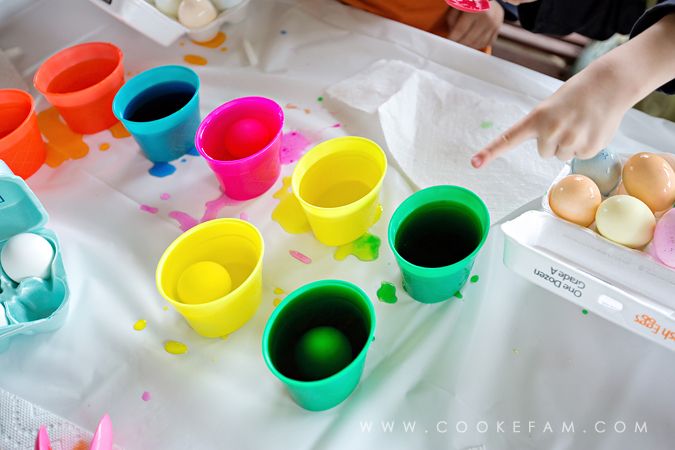 After a while, I pointed out that they were not using the wax crayon, to which they said they did not remember what to do with it. So I showed them. And then they were hooked.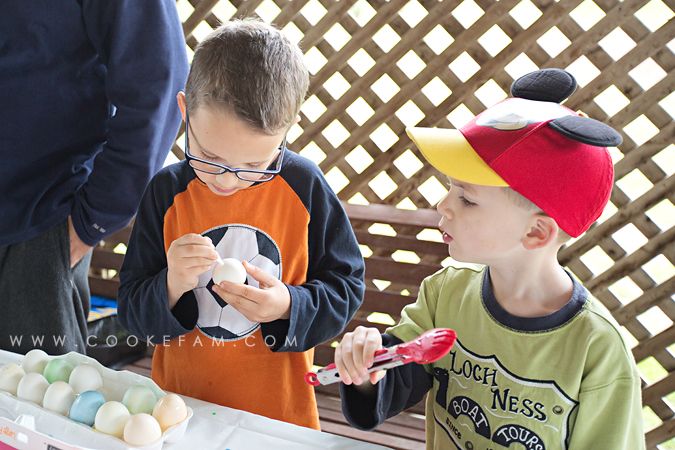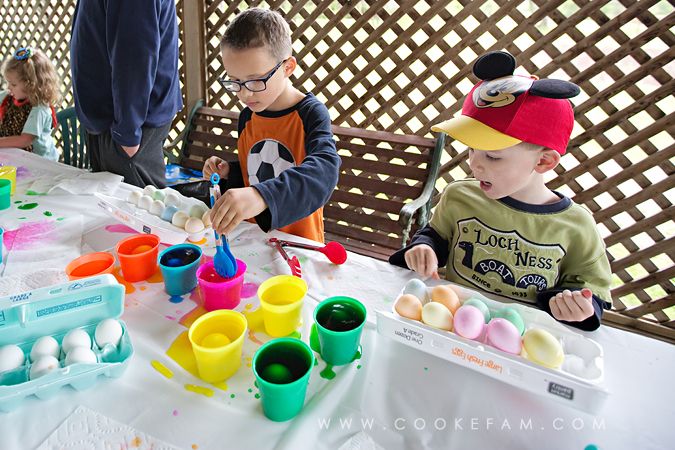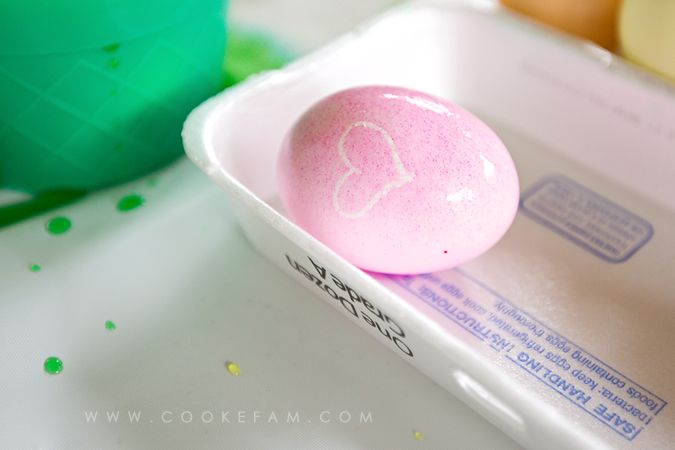 I drew a Mickey face, which they both loved.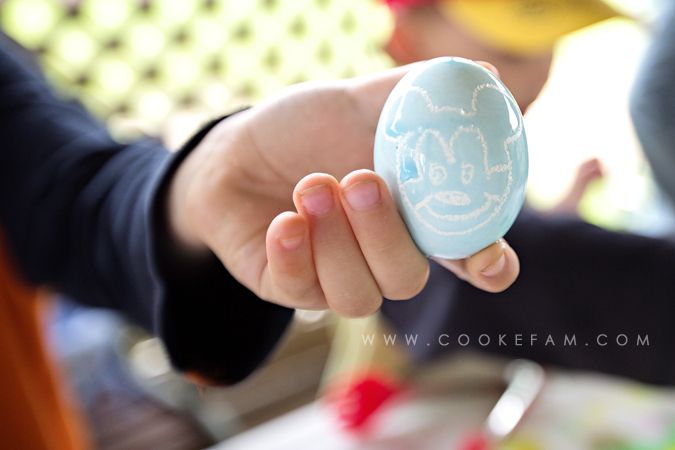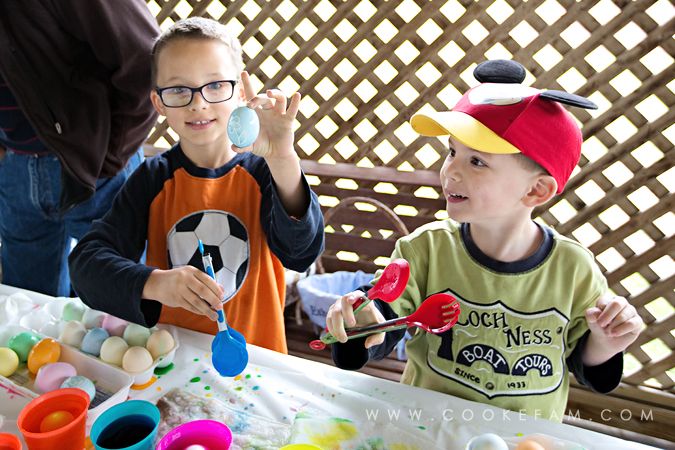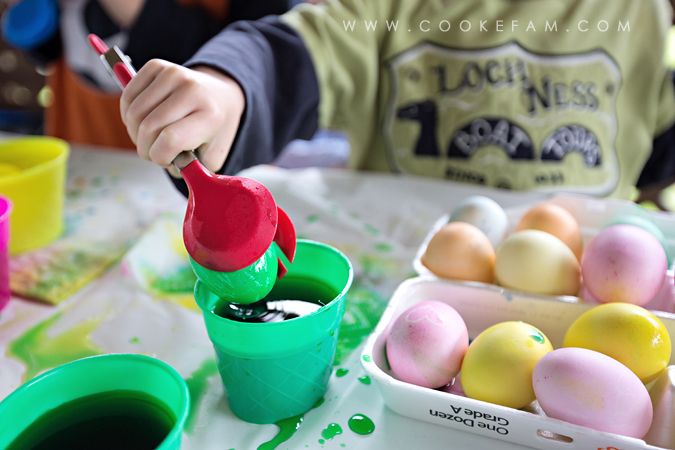 While the younger kids were dying eggs, the uncles and older cousins hid all of the plastic Easter eggs for them to find.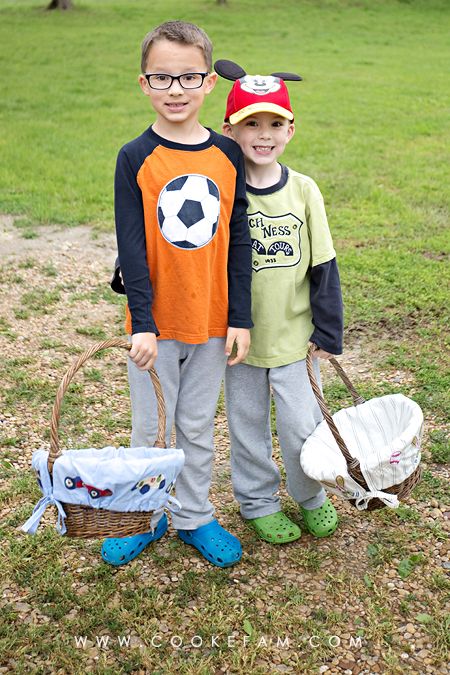 They took off once the signal was given that it was actually okay to go get those eggs out there.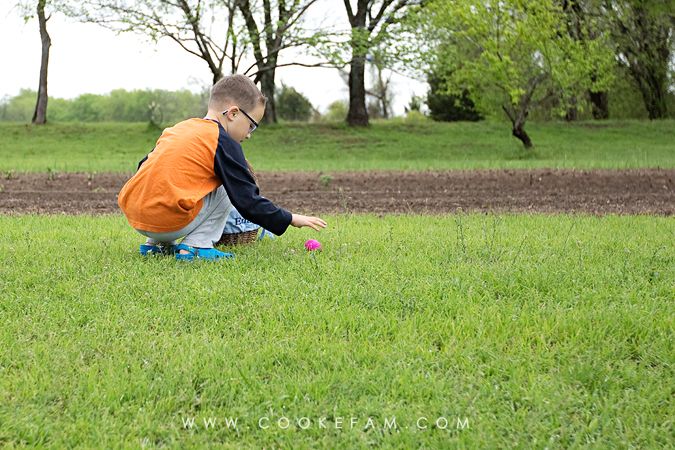 He spotted those up there on the branch pretty quickly but didn't know how he could get them down. He almost reached them jumping...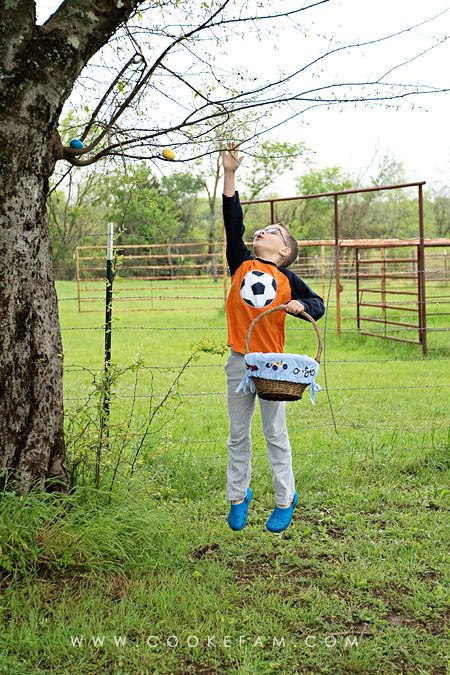 But ultimately, bending the branch down did the trick.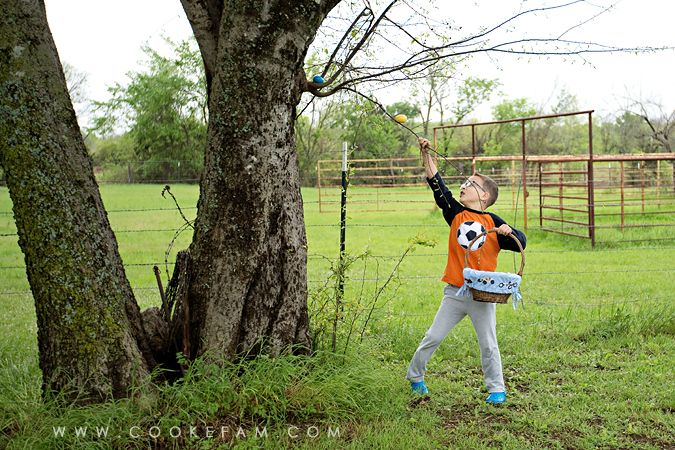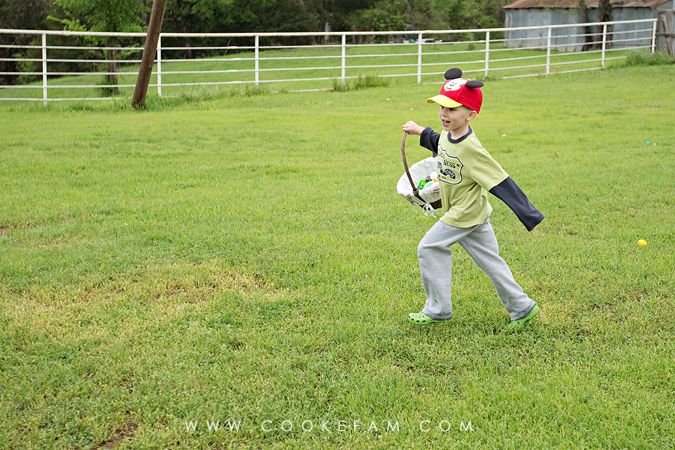 Logan found a confetti egg and told me it was "broken." Funny kid. But that's the first time he's seen a confetti egg, so I guess I don't blame him...it does have a hole in the top!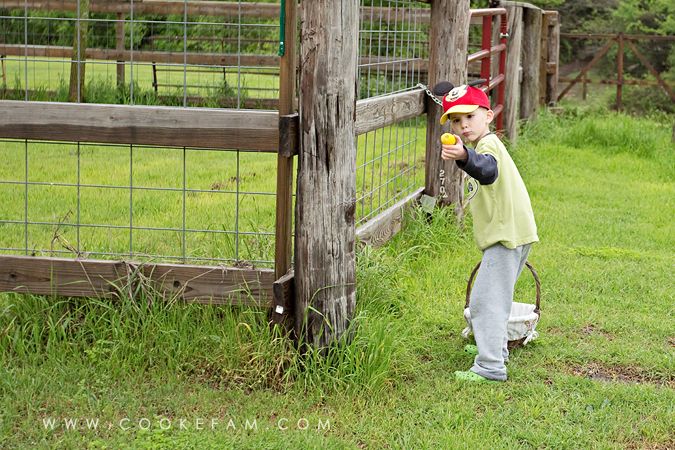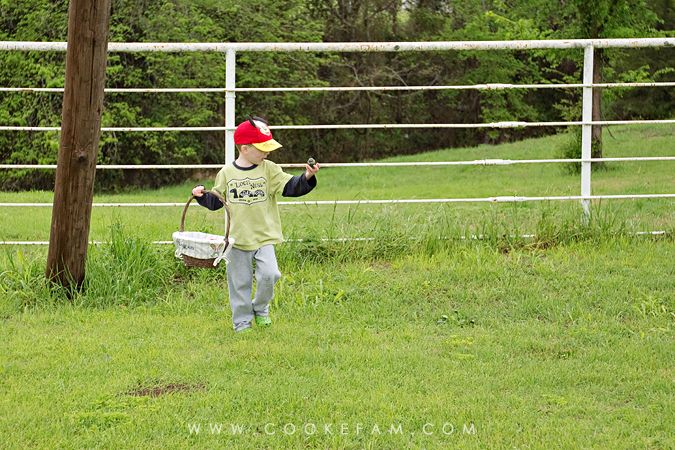 They even used the vehicles to hide eggs. At least they did not put one in my exhaust pipe this year.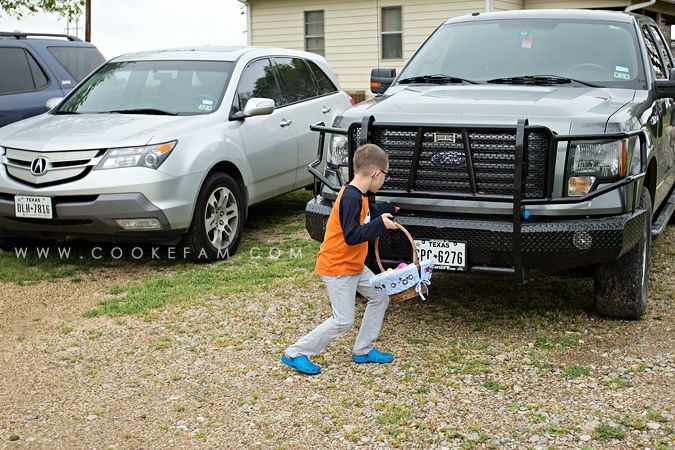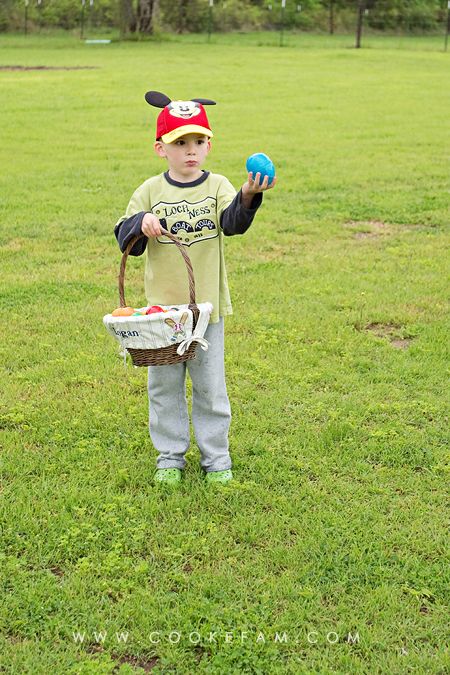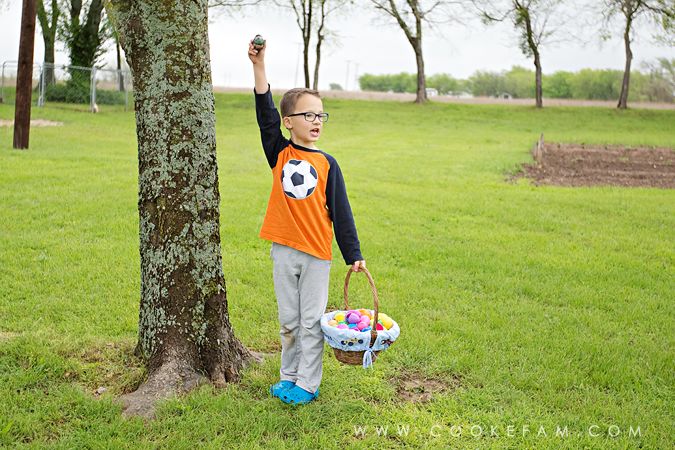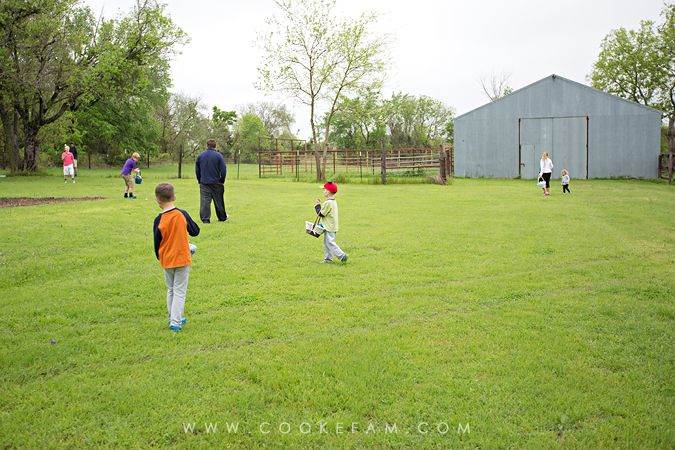 They came back with FULL baskets and lots of goodies.