This Thursday, during the boys' Spring Break, we went to Dallas Blooms at The Dallas Arboretum like we do every year. We have not filled our Spring Break with tons of activities because I think we all needed to just stay home and relax with this break from school. But, we did do
Great Wolf Lodge
at the very beginning of the week, and we did take this opportunity to see Dallas Blooms on a day other than Saturday, which is my least favorite day to go to the Arboretum.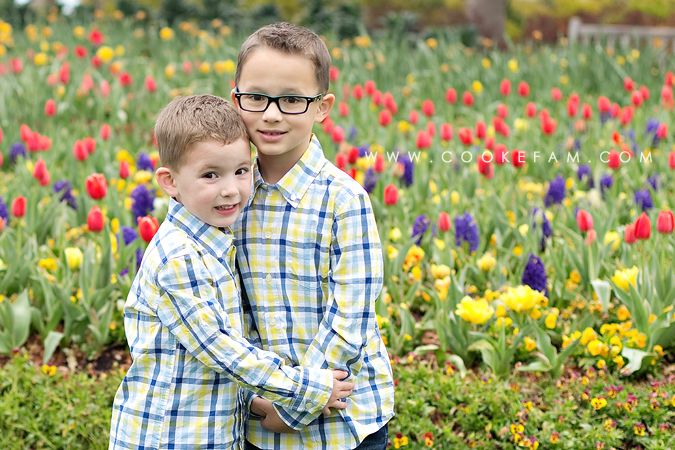 I usually try to get all of my photos of the boys done right when we get there since they are usually in good moods. Then, I can set them free to explore and don't have to reign them back in. However, Ethan's tummy was bothering him when we got there and it hurt him so badly that he could barely smile for photos. So, I quickly gave up and we even considered going home. But he wanted to walk around for a while, which was fine by me.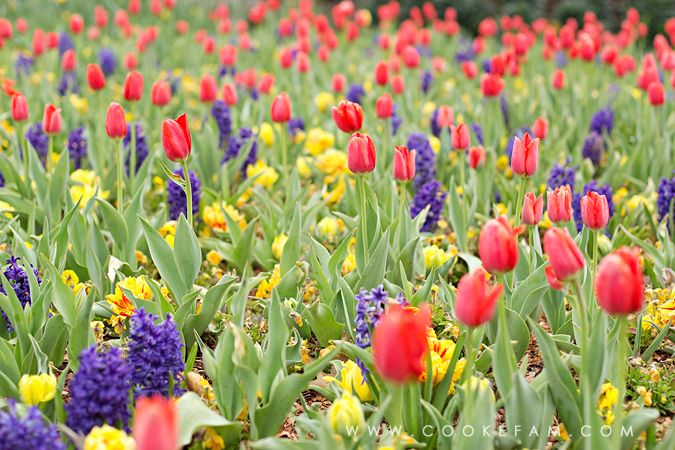 And this kid...he was hilarious. He sat on almost every. single. bench. that we passed and asked me to take his photo on it. I obliged, of course. And I was rewarded with some pretty cute and authentic smiles from him.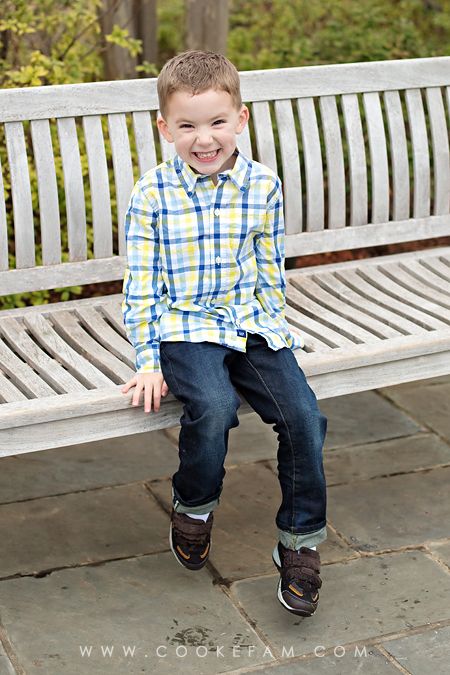 I had told the boys that I had a scavenger hunt for them to do while we were there. It was the same one we had done here
before
(
twice
before, actually, but this time we didn't do photos). It's been a while and they didn't even realize it was the same one! They begged me to go ahead and start it, so we did. It was still a huge hit with them. They had the best time looking for things on their list while we walked around. I had brought a blue pen for Ethan (his favorite color) and a green pen for Logan (his favorite color), which made it even more fun for them.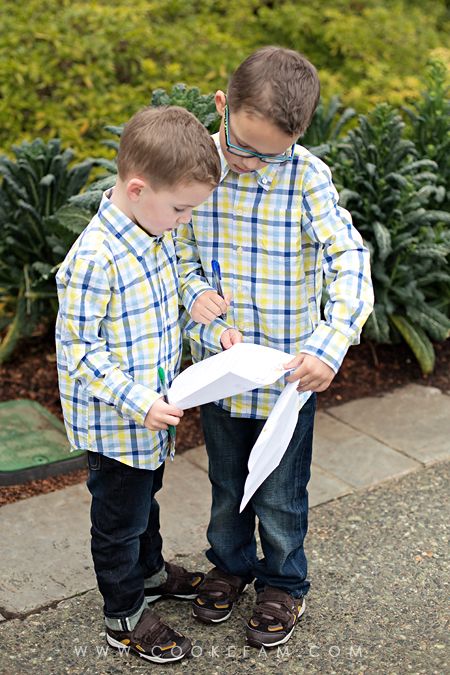 As you can see, there was hardly anyone there with us. We always arrive right when the gate opens and we get a great parking spot and the gardens almost entirely to ourselves for a while. My favorite way to see the Arboretum!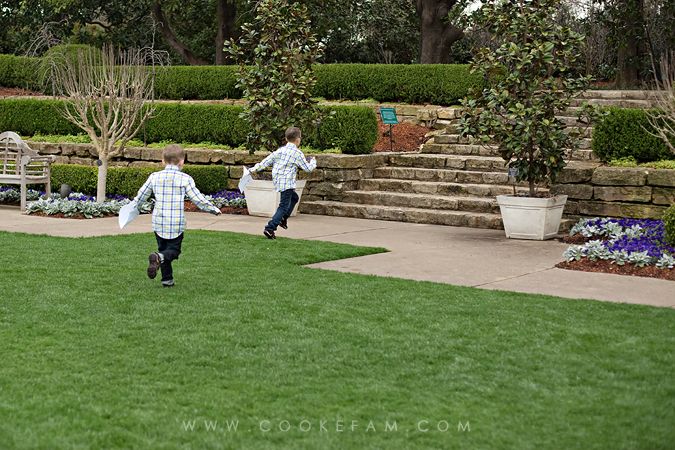 Well, after walking (and running) around for a while, Ethan's tummy was fine and so was he. They were actually sweet enough to let me take a few photos of them.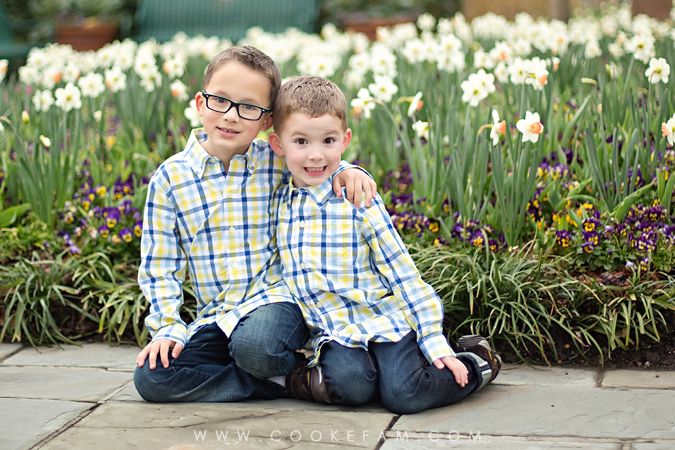 I am still getting used to taking Ethan's photos with his glasses. I have to watch the glare very carefully, which I am not used to. It can actually be kind of tricky. But on this day, with all the clouds, it was pretty easy.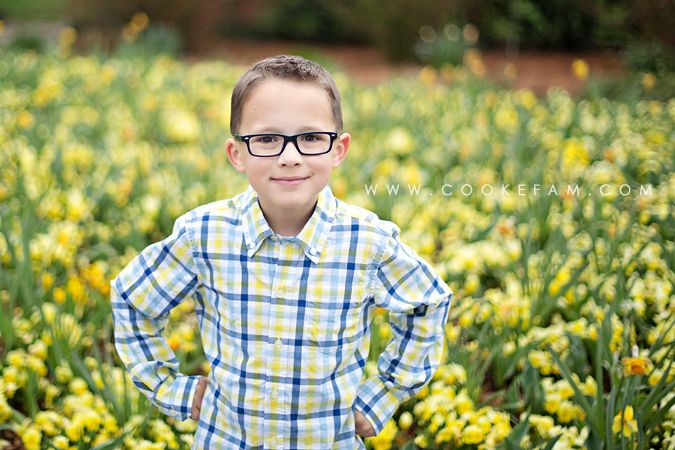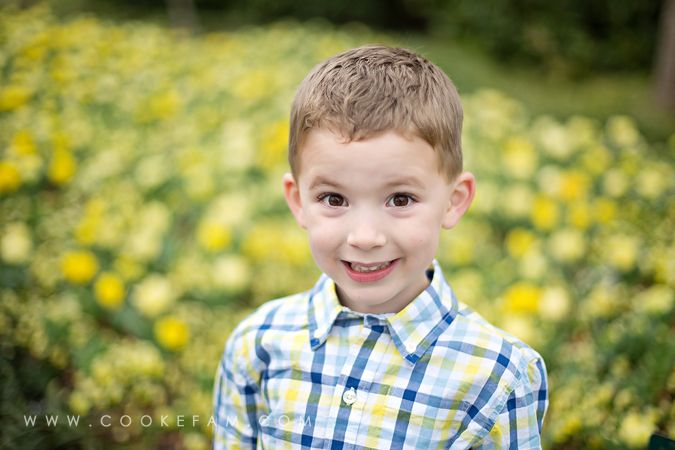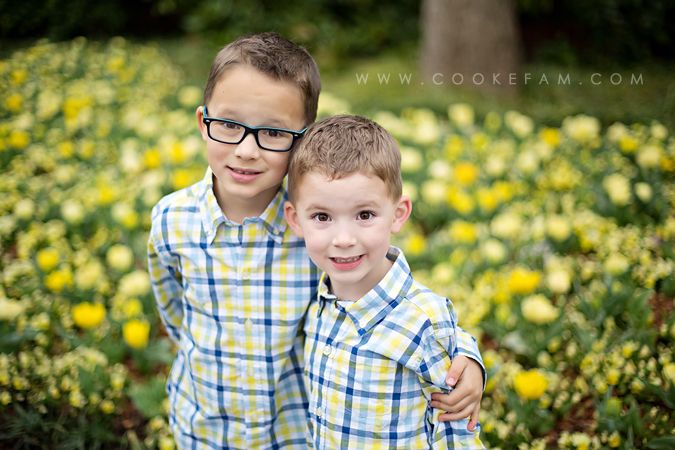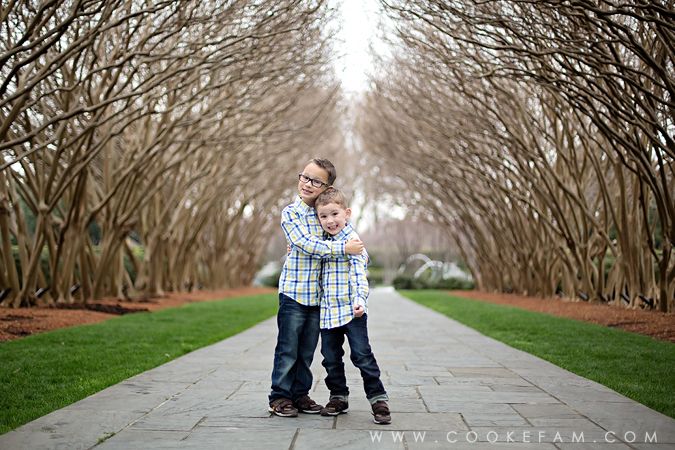 Some things at the Arboretum never get old, apparently.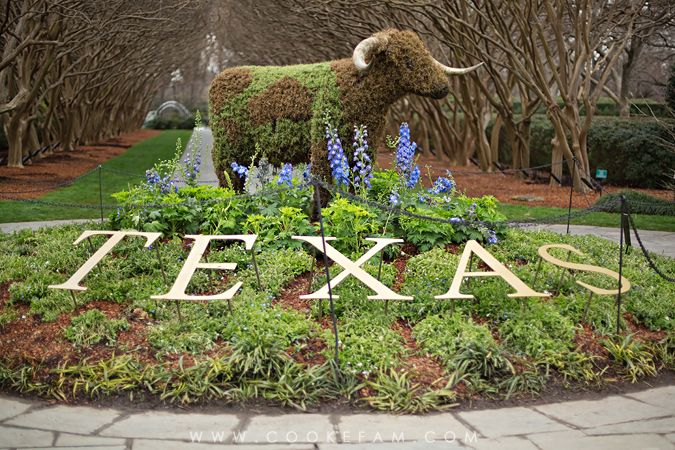 We had a great morning in the gardens and really enjoyed seeing all the beautiful blooms during the special Dallas Blooms season. And the boys enjoyed running around and crossing creeks. A win-win for all of us.