This was our last year of preschool, so this is our last preschool program. Logan's 4 year old class were ants. They could be any kind of ant they wanted - carpenter, army, fire, etc. Logan chose a fire ant. And that was fine by me because glueing felt "flames" on his black shirt was super-easy. With this particular expression, he looks like an ant about to be squashed. But really, he's just excited.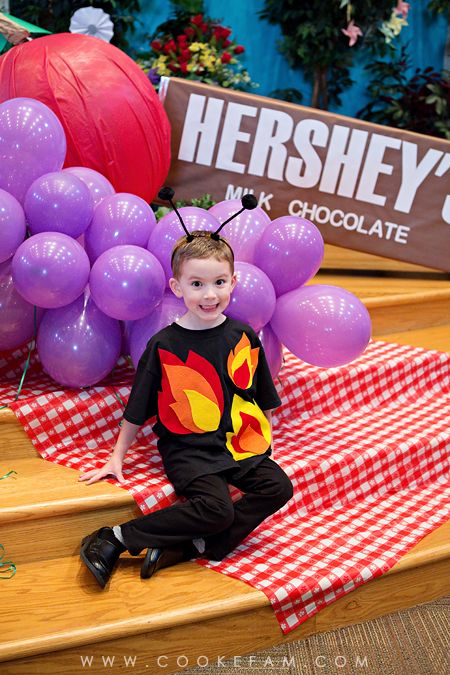 Ethan loved the larger-than-life food so much that he wanted his photo up by the stage too. He brought his Harry Potter wand. They're going with us everywhere these days.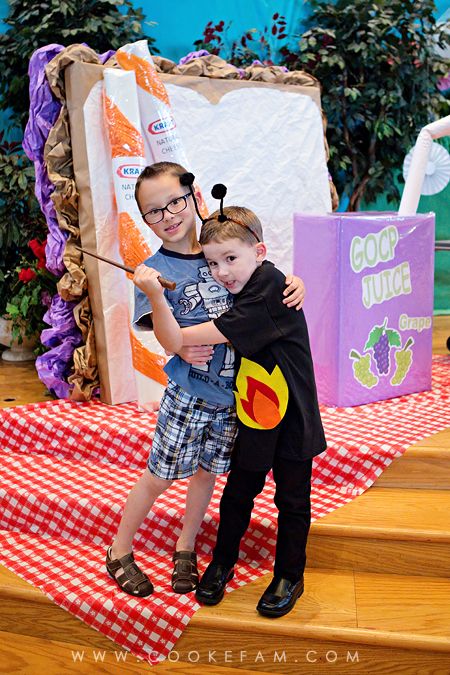 How cute are the big PB&J, juice box, cheese sticks, Hershey bar, apple, and grapes? So cute for all the little insects about to come on stage...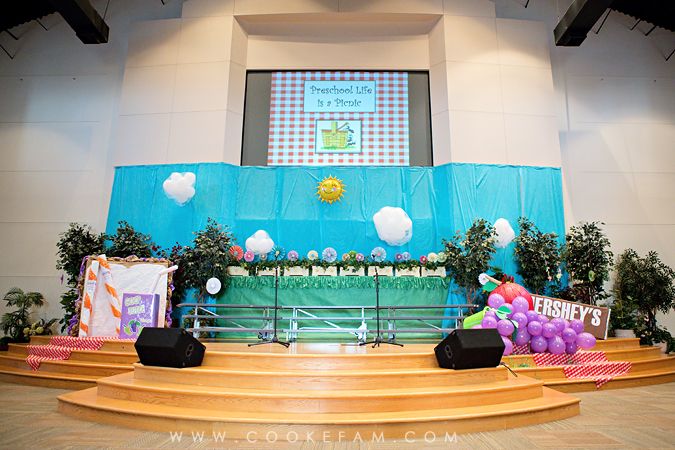 Pop came to watch the program, bless him. It requires a little bit of patience to watch a program involving kids from ages 1-4, including their neurotic parents with every type of photo and recording device available. Mimi was out of town, so she could not be there that night.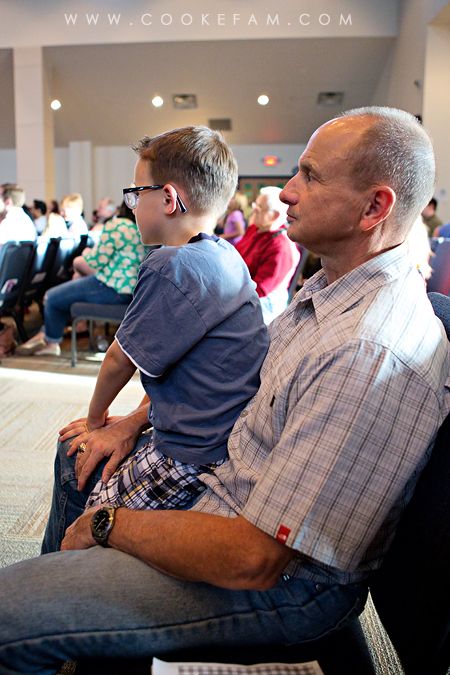 For their grand entrance, the 4 year olds get to drive in on power wheels. This truck is actually ours. Logan is driving with his friend, Shane. They have been in the same preschool class all 3 years.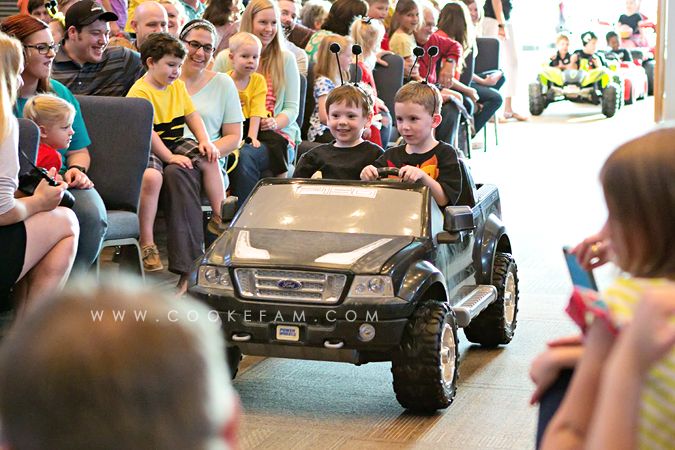 This was the face Logan made when he noticed his daddy sitting there. Also, these photos are the last ones I have with the hood on this truck. Due to excessive speed on the way home, our poor little truck was flipped out of the back of the real pick-up and lost the hood. It still drives, but is looking a little like Mater these days with no hood.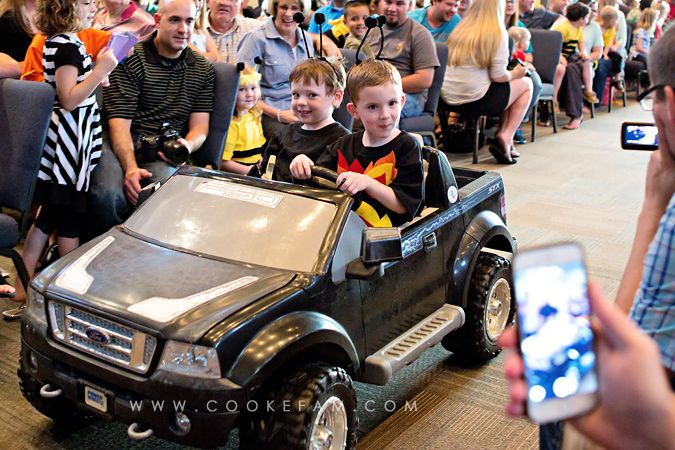 He's such a ham! Casey has this part on video, while I was taking photos.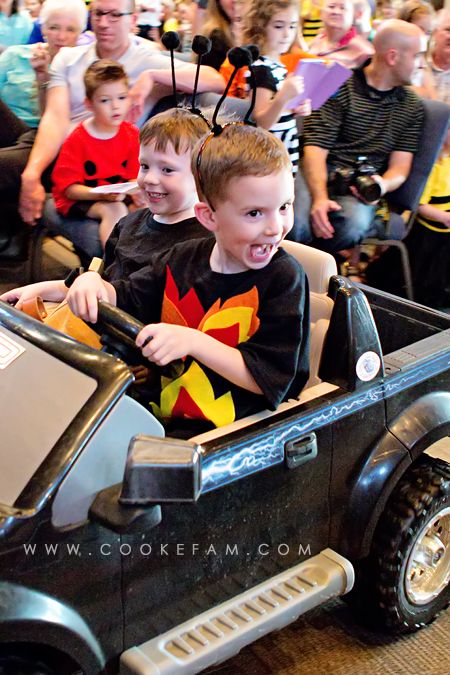 The songs were so cute, just like they usually are.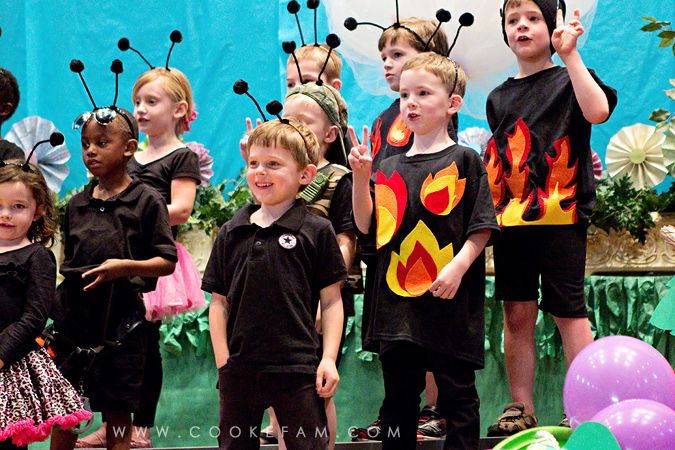 Logan has no problem doing ALL the singing, motions, and dancing...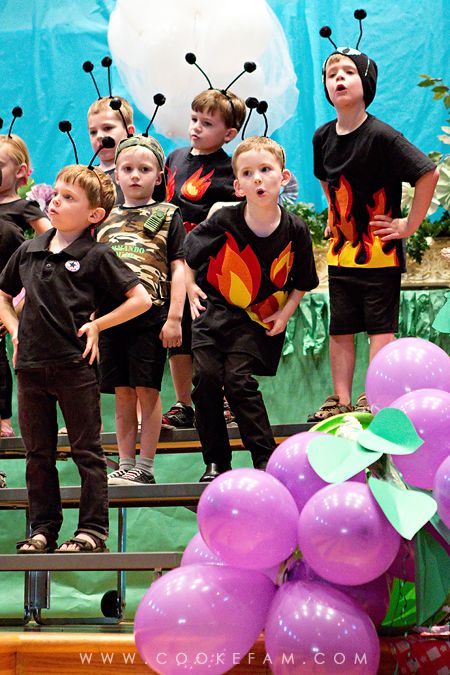 After the program, the 4's went to change into their graduation caps and gowns while the audience watched a short video. Then...Logan graduated from preschool. Not possible.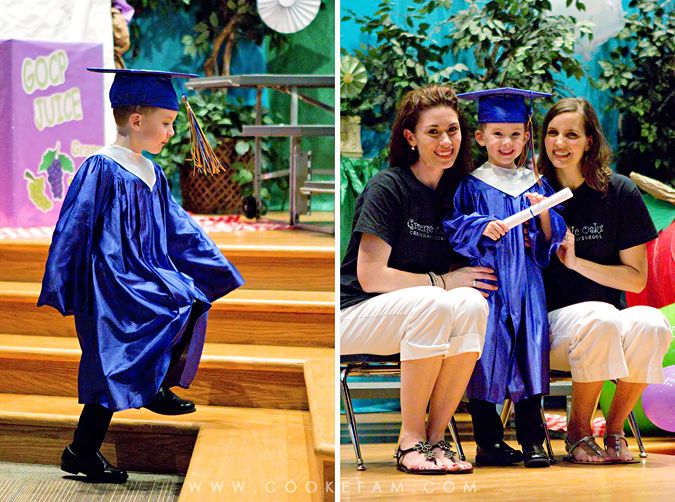 The 4's did a couple of graduation songs and then we said goodbye to preschool. There's 2 days of preschool left before we really say goodbye. We've loved preschool for both of our boys and it will be weird to not make the trip over here next September.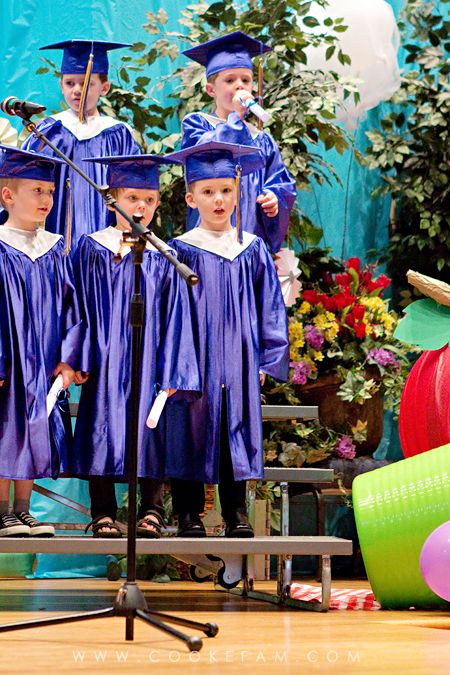 Someone was fascinated with the tassel. But he makes a super-cute graduate, in my opinion.