Here we are...almost at the end of another baseball season...and we've barely played any games. It has been raining SO MUCH. Almost all of the practices were cancelled and a lot of the games too. Ethan has taken it all in stride. He enjoys playing baseball, but he's not super disappointed when something is cancelled. So, I finally brought my camera to one of the few games we played to get some photos. The only problem was that Ethan was not in the mood for photos. So, no close ups or big smiles this time.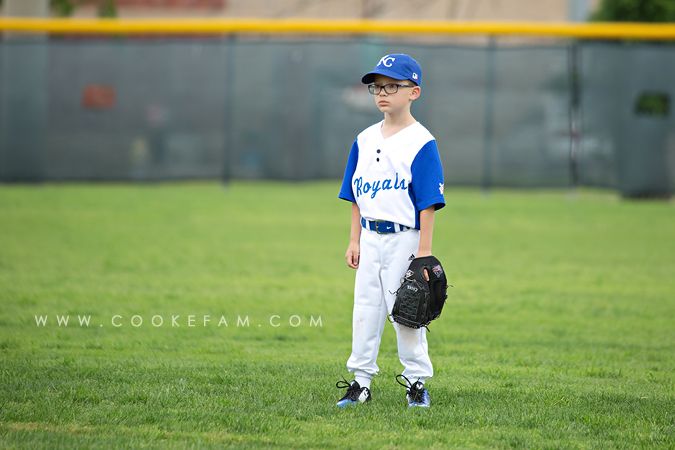 This next photo cracks me up. Baseball involves a lot of waiting.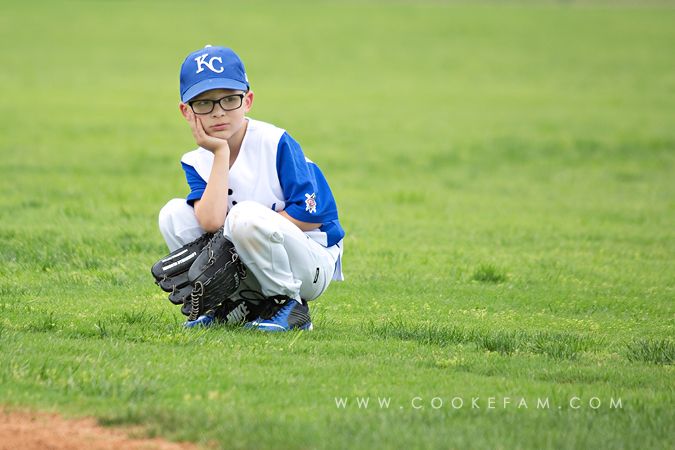 But I love that, at this age, they all get a turn to bat. Everyone loves to bat.
But then you get to wait again at the base.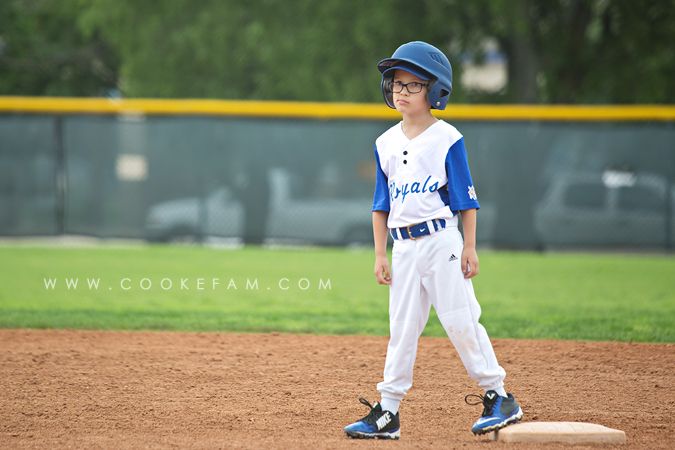 Whenever I'm watching one of Ethan's games, Brian Regan's little league baseball skit always comes to mind. "If you play a whole game, you get a whole snow cone. If you play a half game, you still get a whole snow cone. I'd rather play half game. I'd rather play half game." I can't help it. It's just there in my brain while I'm watching.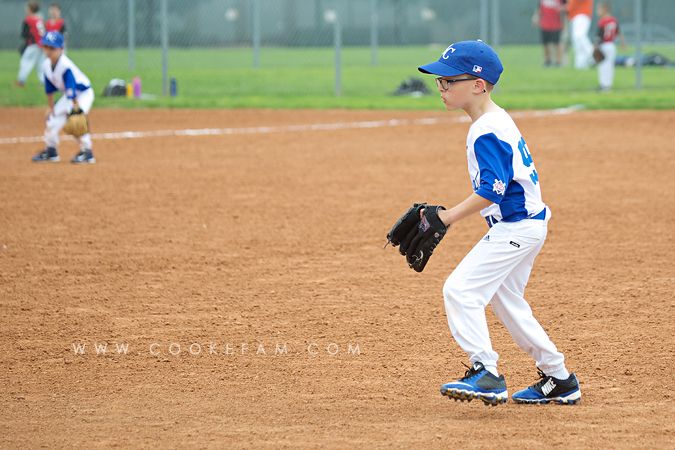 In this particular game, Ethan played first base for a while. He did really well. There's a lot of action at first base compared to other field positions, especially in this age group.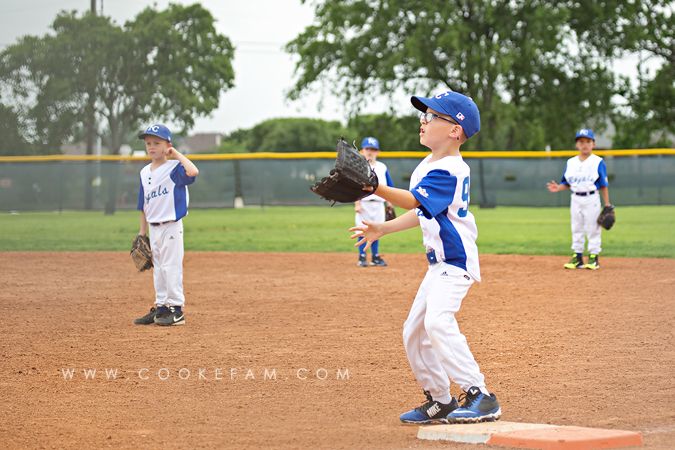 "Just trying to make it fun."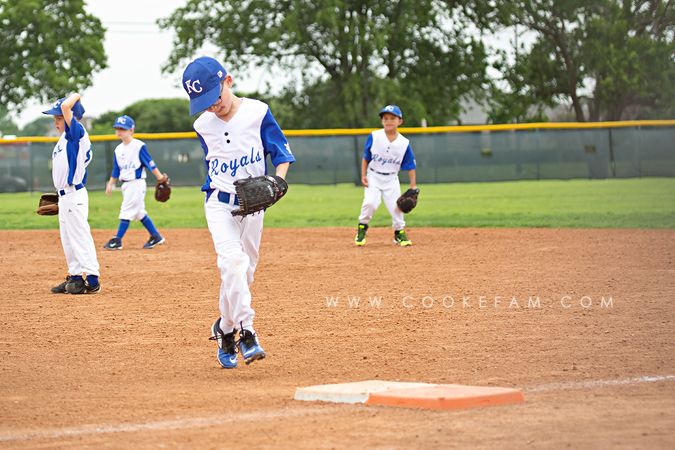 Another thing I can't help...thinking how cute he is every. single. time. he puts on his baseball uniform.